How to Sew the Bias Tape to Fabric
In this tutorial you learn how to attach the bias binding (single or double folded) to fabric of your garments correctly.
How to fold the tape in half
You can make the bias tape yourself. For it you need to cut the fabric into strips at an angle of 45 degrees. Then using a special bias tape maker you can to fold tape. Press folded strip and now you can attach the bias tape to the fabric.
There are bias tapes of factory production (double fold and single fold bias tapes).
On this photo is shown the single fold bias tape.
Fold the tape in half and press it, as shown. Folded tape together called double fold bias tape.
Note: You need to iron the entire length of single bias tape needed for the facing of your garment.
Look how tape is folded. The edges should not be aligned, they should have offset. One side (right side) should be slightly higher in relation to the other edge.
Note: Sewing a tape on the sewing machine is needed make on the narrow side. Other half of strip will be pass under the fabric (on wrong side). You can not see this side during sewing, so it should be slightly wider than the upper part.
How to align the edges of the fabric
Before you begin to sew the bias tape to the fabric, you need to align the edge of the fabric.
If necessary, mark a line with a ruler and a pencil.
Cut the edge of fabric using big scissors.
How to sew the bias tape on sewing machine
For sewing double fold bias tape you can use universal presser foot.
First you need to place the edge of fabric into the double fold bias tape, as shown.
Press the second half (narrow side) of the tape to fabric. I recommend do it with awl.
Place the folded tape under the sewing machine foot. Watch out so that the fabric does not slide out from the fold tape.
The first stitches must be done slowly, rotating the flywheel by hand.
So looks wrong side of bias tape after sewing on sewing machine.
Tips for beginners
If you have little experience you need to baste both edges of the tape with hand stitches.
Only in this case you can to sew a bias tape closer to its edge. And the bias binding on your neckline of dress will look like this.
In this video tutorial for beginners you will know how to sew a bias tape on neckline of dress. Learn how to make bias binding (French method).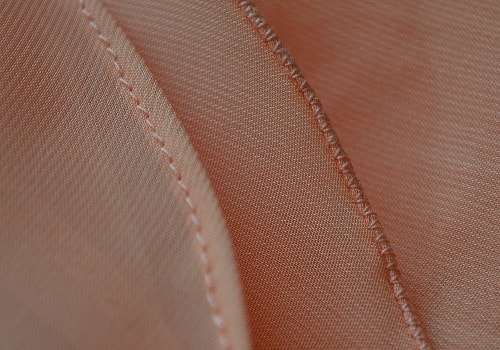 How to Hem Chiffon and other Lightweight Fabrics
Here are two ways of hemming a skirt or dress that are sewn from lightweight fabrics. For this tutorial I used chiffon fabric.

How Make Bias Tape and Facing Neckline
This tutorial will help you make a bias tape for facing a neckline. Learn how to make bias tape and sew it to the neckline your dress.

How to Make French Bias Binding
This step by step guide helps you to decorate a neckline of dress with bias tape. The steps of French bias binding tutorial.

How to Join the Ends of The Bias Tape
This bias tape binding tutorial is showing you an easy way how to cut bias strips and to join the ends of strips together.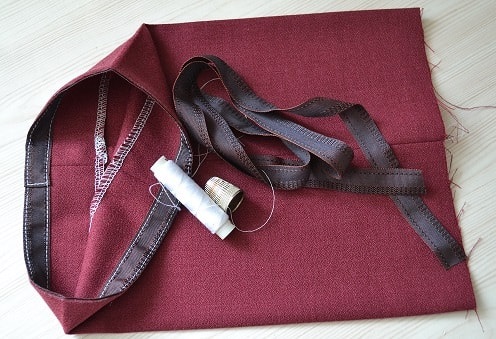 Learning how to hem your own pants and skirts
There are some ways how to sew up your hems. I offer you universal way that can use for hemming your pants and skirt or dress.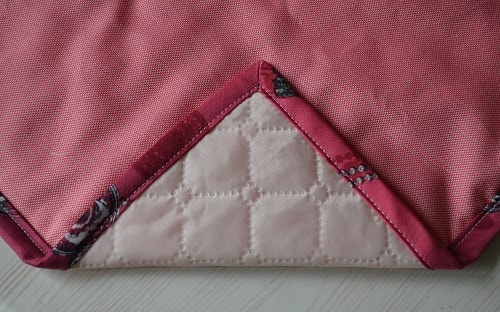 How to Sew Bias Tape around Right Angles
Sew bias tape around a quilt having right angles. Here's easy way how to join two parts of bias strip at a 45 degree angle.

How To Sew Loop Velcro Tape
The double side velcro tape is an alternative fastening on your garments or on anything. Learn how to sew velcro tape correctly.

How to Sew Mitered Corners on a Blanke
Learn how to sew mitered corners. This tutorial helps you sew diagonal seam at the corners of blanket or tablecloth.