How to Make Home Slippers with Free Pattern
For sewing these slippers you can use felt or leather scraps of old things you have around the house. Try to make homemade slippers with free pattern and tutorial.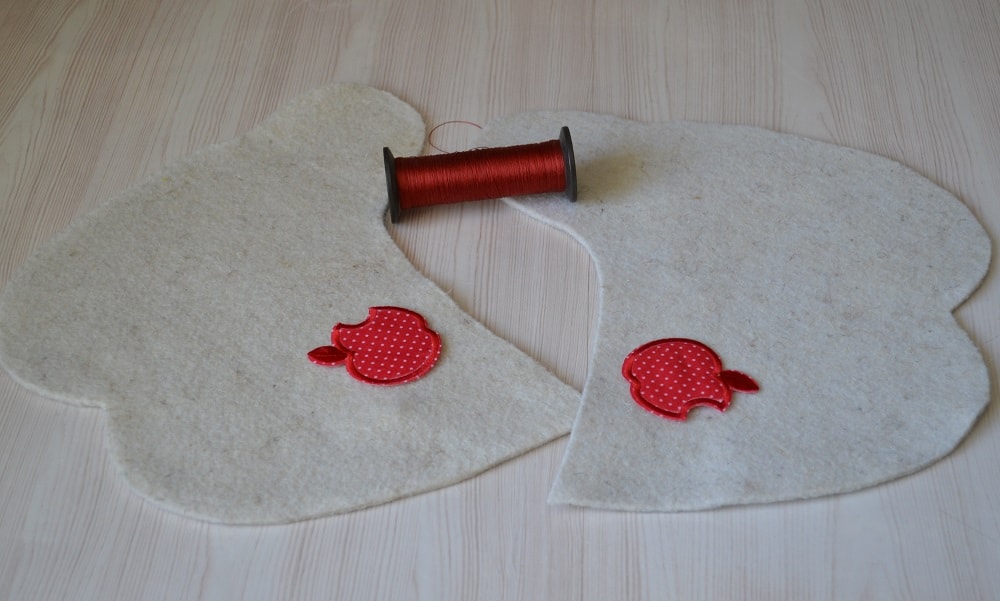 In this tutorial you will learn how to sew non - slip slippers without lining. The pattern is very simple and has only one piece. The slippers pattern you can download after sending me letter with your e-mail. The slippers pattern has pdf format you need use Acrobat Reader (free).
Materials and fabrics for sewing slippers
For sewing these slippers you can use any rough and hard fabrics. But it is advisable to use a felt or leather.
Use any appliques for decorating front surfaces of the slippers.
Ready sticker is easy to install to surface of slippers. To do it you need to use a hot iron.
First steps of sewing the slippers
Before to sew the slippers on sewing machine set maximum stitch length and install a thick needle (110/18).
Make a decorative stitch along this edge using bright contrasting color thread.
Now you need connect the slipper together using a few clips as shown on this photo.
At this step you will make fixing seam.
How to make fixing seam around edge of slippers
The slippers will be stronger if this fixing seam to make twice.
Expand slippers under presser foot and continue sewing but in opposite direction along previous seam.
The comfortable and soft home slippers are finished
In this simple way, you did comfortable and soft home slippers quickly and easily.
Now you need to do hard soles for slippers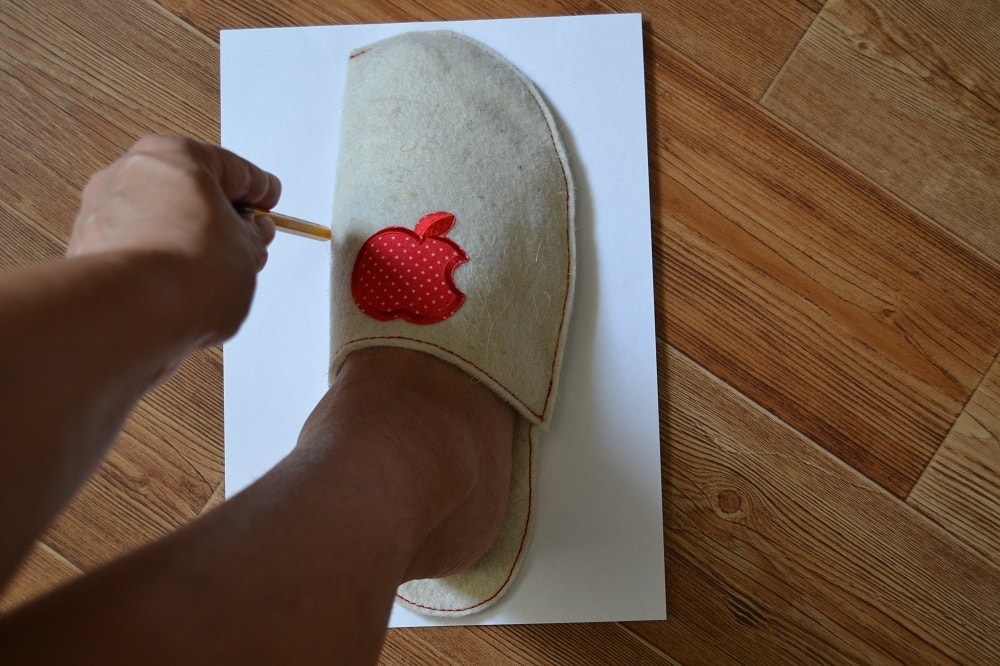 Circle contour of slipper soles, as shown.
Apply glue to surface of slippers sole. Especially pay attention to edges of the sole.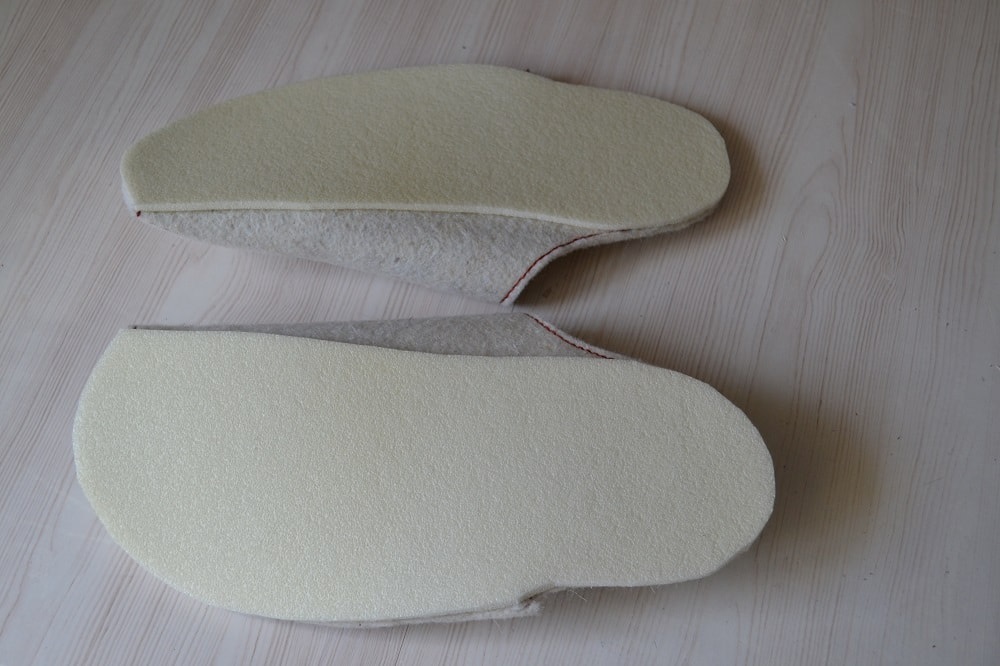 The sole of slippers can be duplicated with leather or rubber gasket.

Tips for Sewing with Leather
If you are working with leather or faux leather here you find a few helpful tips.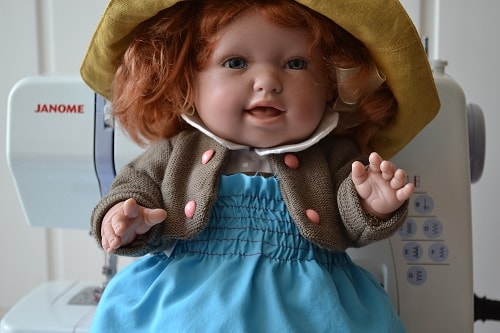 Steps to Shirring with Elastic Thread
Shirring technique is used for decoration the dresses or skirts. In this tutorial you learn how to sew with elastic thread.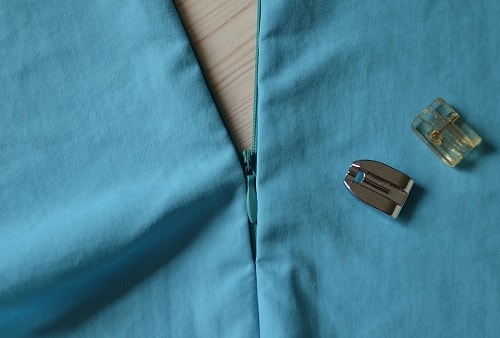 How to Install the Invisible Zipper
Learn how to sew an invisible zipper. Here are steps of installing a zipper with 30 photos and tailor's comments.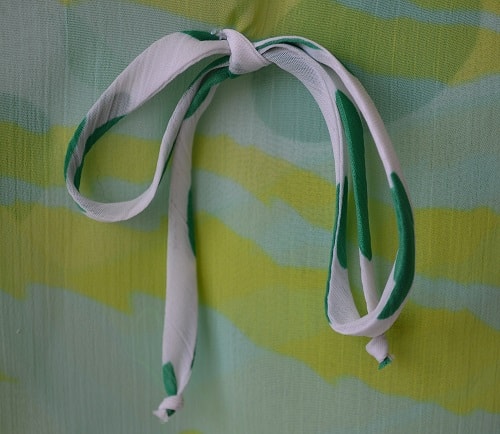 How to Make Womens Spaghetti Straps Dress
Ten steps on how to make chiffon spaghetti straps.

How to Add a Cuff to the Pants or Sleeve
The cuff is best way of lengthen boys trousers. Learn how to add the cuffs to the pants or sleeves. This is step-by-step sewing tutorial.

How to make women's reversible bucket hat
Try to do the women's bucket hat yourself. It's a super easy and free tutorial. Here you will learn how to sew fine and nice sun hat for yourself or your kids.

How to Cut the Bottom of Jeans
Learn how to restore the bottom edge your old jeans. In this post you will learn two ways how to cut bottom of jeans at home.

Free Pattern and Tutorial to Make an Oven Mitt
Tutorial on how to make homemade kitchen oven mitts. The pot holder (gloves) instruction has a lot photos and easy pattern.