Basic Sewing Machine Accessory Kit
Sewing machine accessories can make your work more enjoyable and productive. When buying a sewing machine, it is necessary to check a set of accessories attached to it.
In this article, you will find out what accessories should be at every sewing machine and how to use them.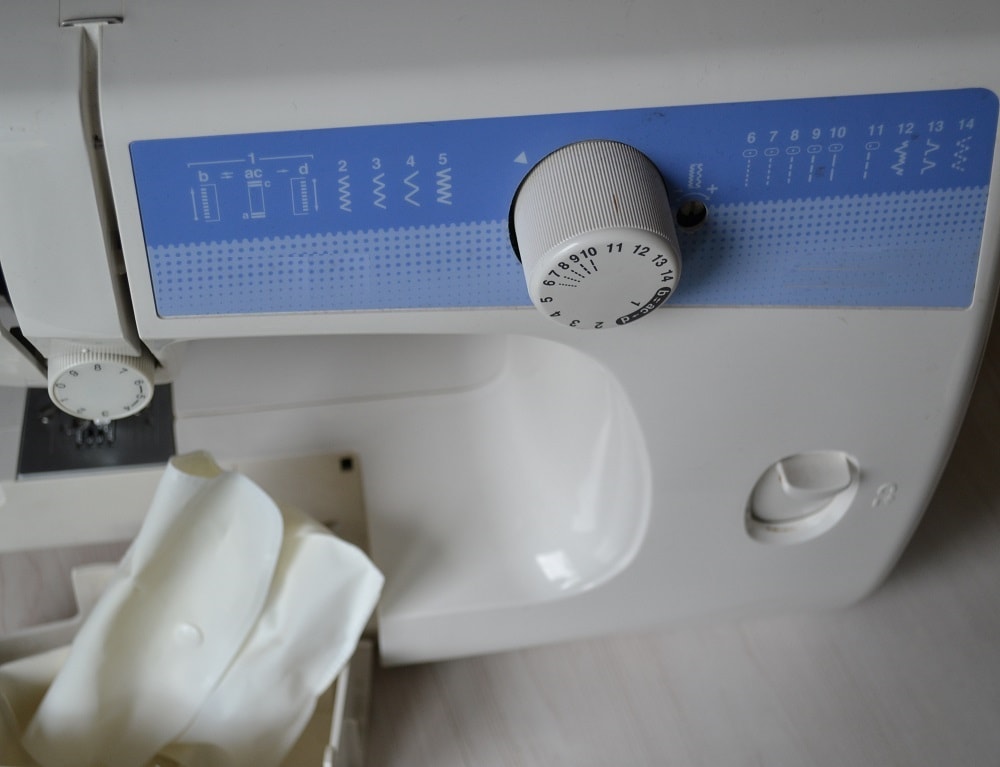 Let's consider an option of a conventional sewing machine for beginners. What tools, presser feet and accessories should be in kit, that is attached to entry-level sewing machine.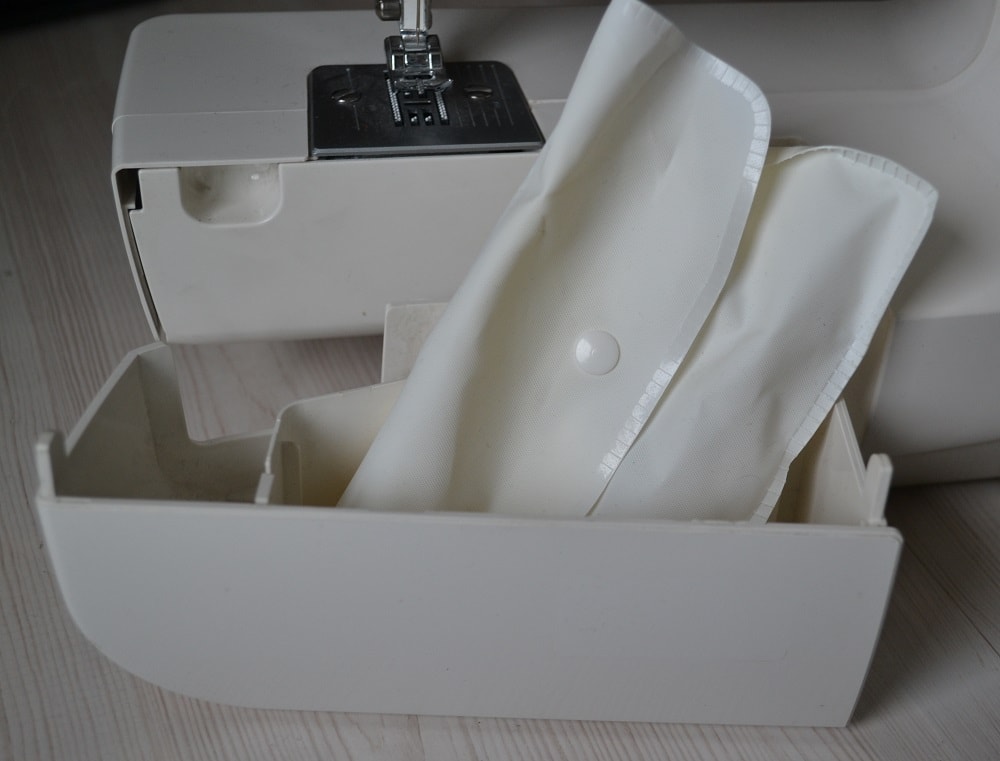 The set with accessories is in a plastic bag, which is placed in a removable table.
Basic sewing accessories and their purpose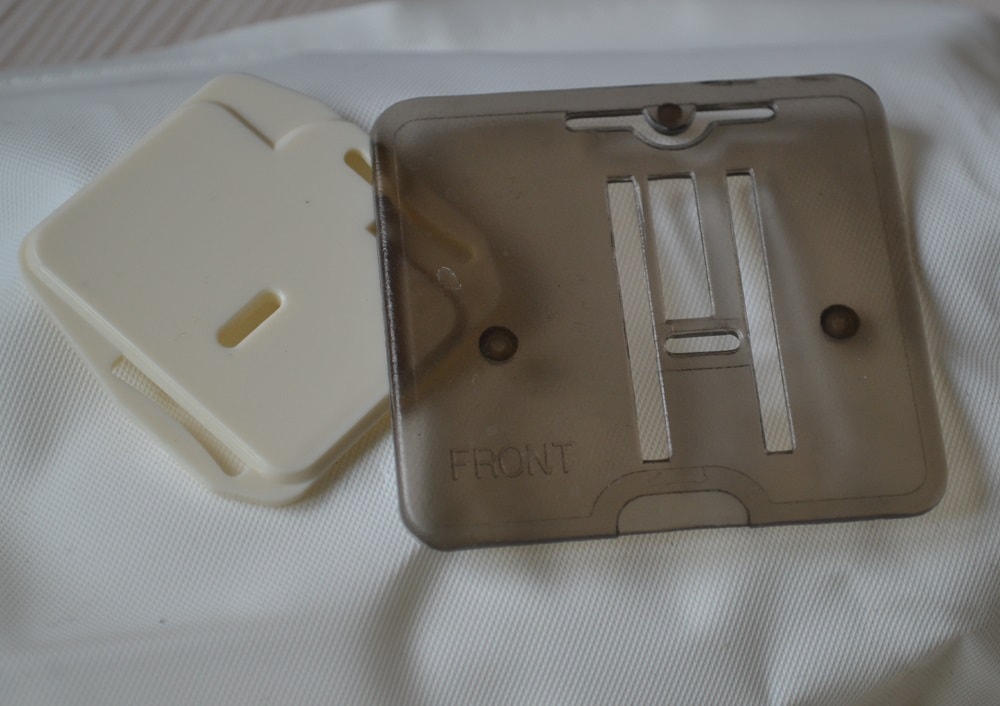 Darning plate is used for disabling moving of feed dog. Darning plate fits over a needle plate.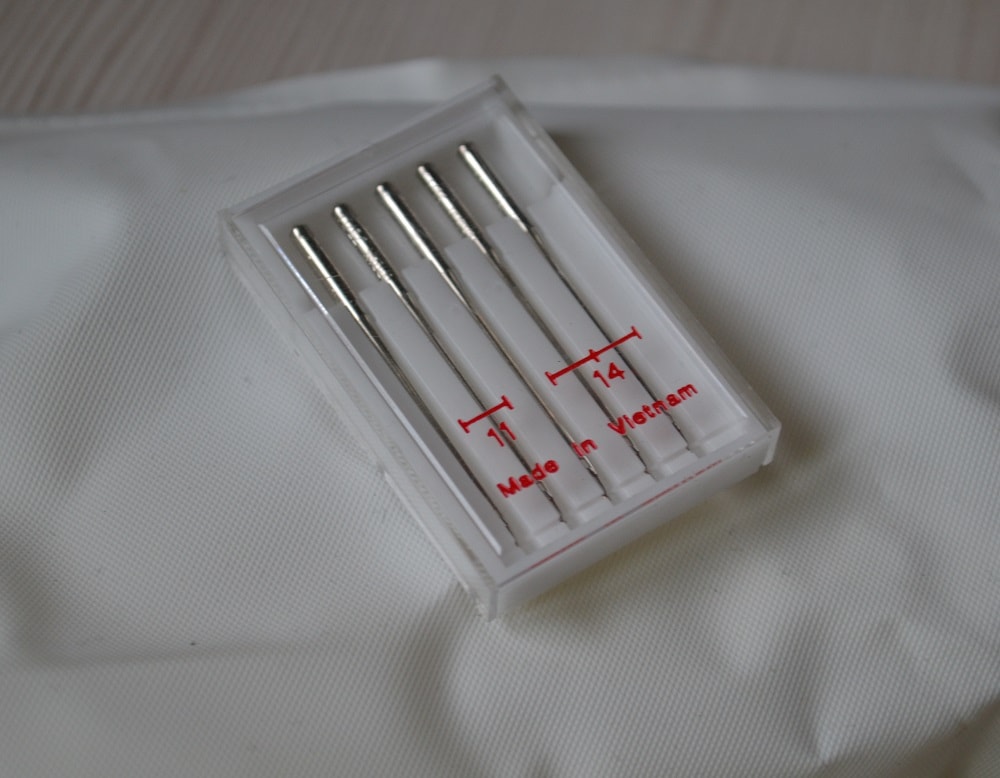 Sewing needle is important part for good work a sewing machine. Do not use blunt and curved needles. Start every new sewing project with a new needle.
For leather, denim, knitted fabrics and other materials you can be bought special needles. But for start can use universal needles for woven fabrics and most knits in an 80/12 sizes.
When sewing clothes often is needed to make double finishing stitches. Instead of twice doing a straight line, you can use a double (twin) needle.
Using a double needle has its own peculiarities, especially when sewing stretch fabrics.
The sewing machines that can sew with double needle have an additional spool pin for second coil.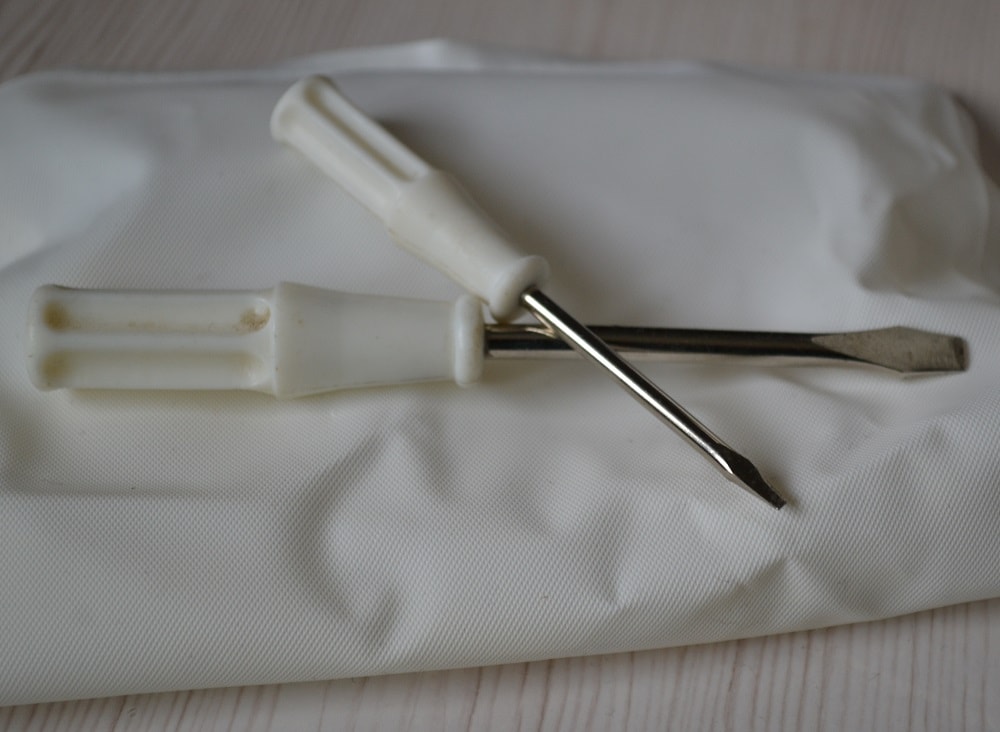 A small screwdriver is needed for adjusting thread tension of bobbin case. The big screwdriver you will need to remove front cover when replacing a light bulb, etc.
How to make buttonholes
Some modern sewing machines for beginners come with ability to make buttonholes.
Some of them come with the ability to do one-step buttonhole.
Seam ripper you will need for cutting an open of buttonholes and for tearing off seams.
Plastic bobbins are better than metal spools. They are lighter and better glide inside bobbin case.
Presser feet kit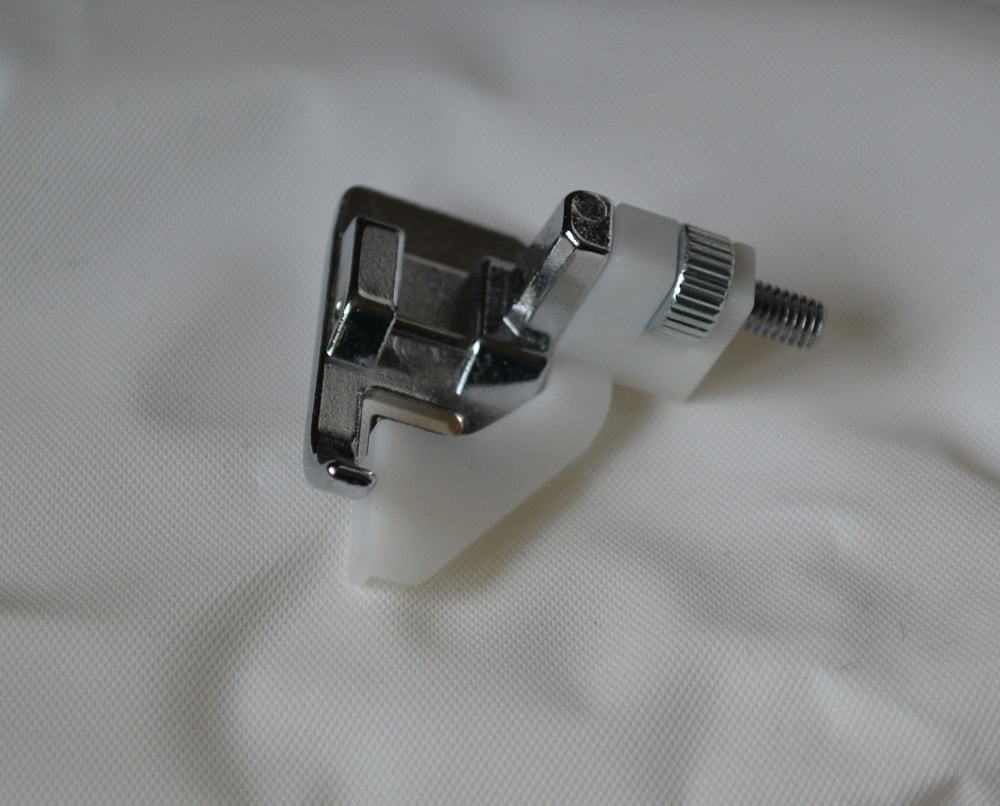 Blind hem presser foot. In this tutorial I'm going to show you two ways of using this sewing machine blind hem presser foot.
Using this rolled hem presser foot is simple way of hemming edges of thin fabrics. Tutorial with tips how use a hem presser foot has 10 photos with comments.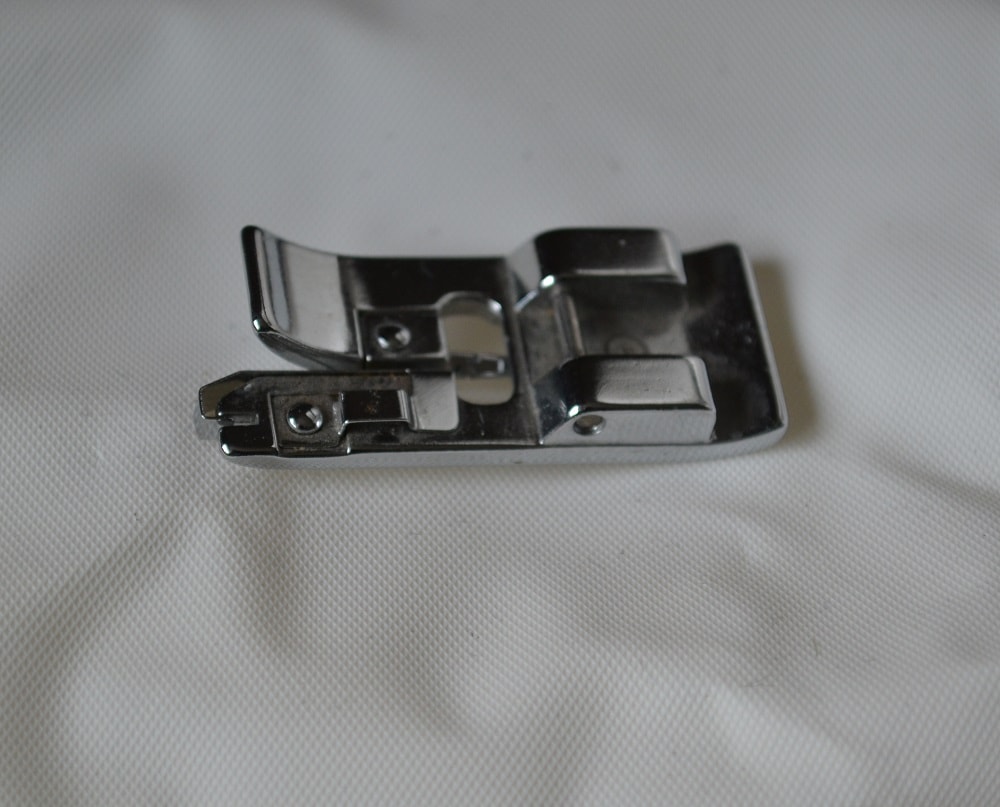 It this tutorial you learn an easy way how to hem skirt or dress on sewing machine. You will find tips how to use a blind hem presser foot.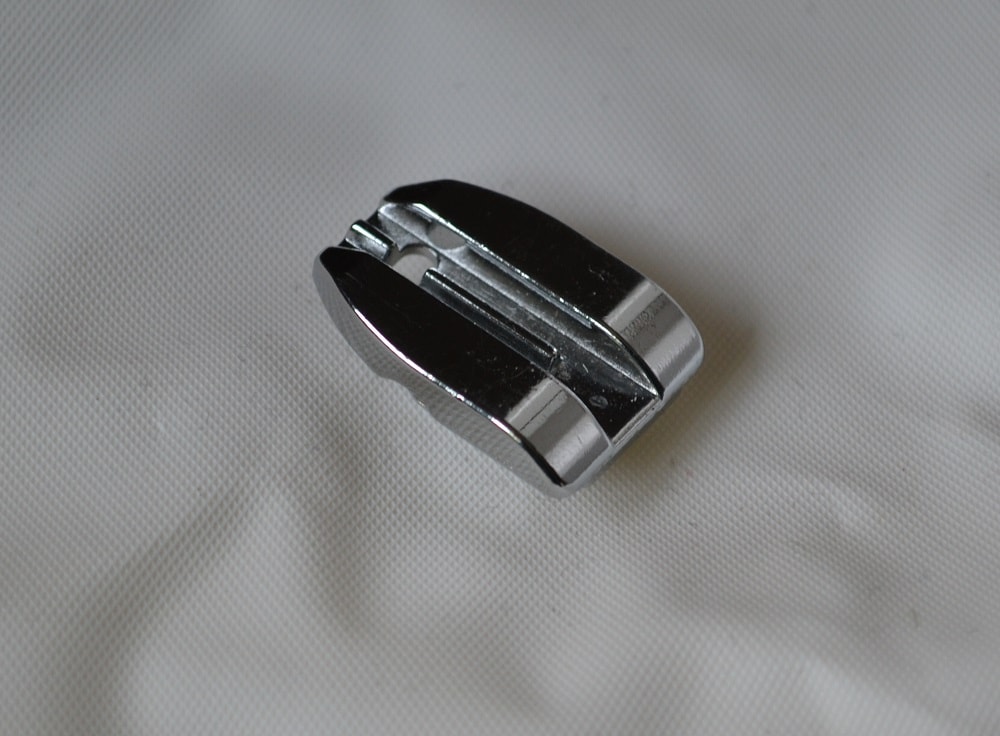 You will need this presser foot when stitching cords, elastic bands, etc.
This presser foot is used for installing zippers.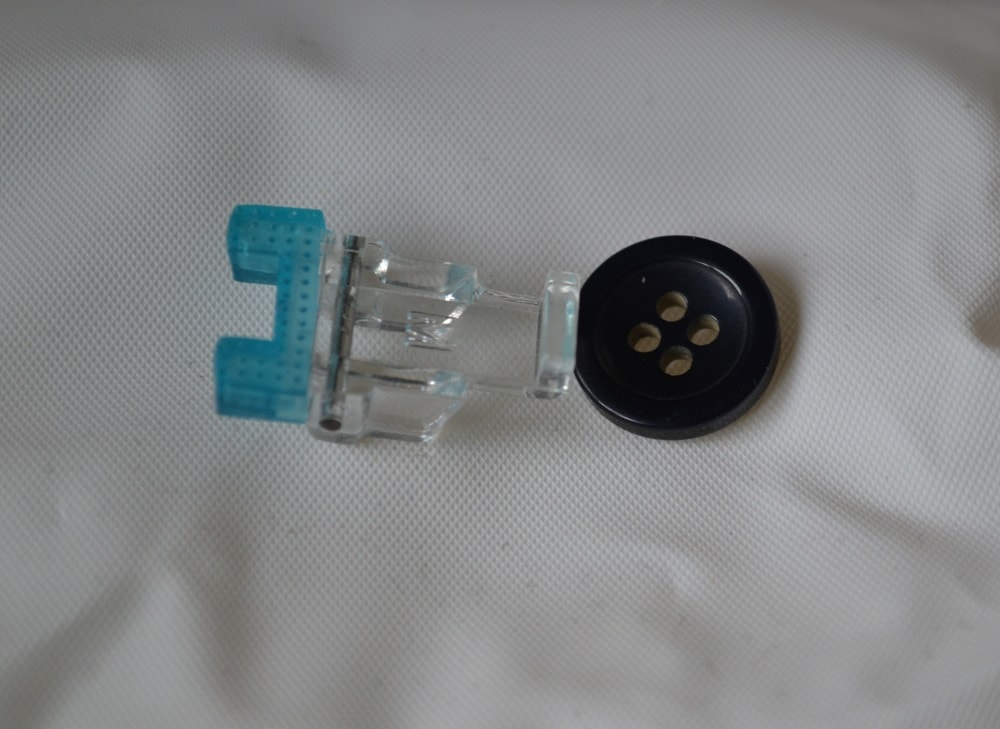 The flat buttons can be sewn on sewing machine having zigzag stitch using this special buttons presser foot.

Basic Sewing Tools and Equipment for Beginners
At the stores you can find the variety of sewing tools, but for beginners are needed only some basic sewing tools and equipment.

20 Sewing Tips and Tricks for Beginners
Want to learn the secrets of professional tailor? In this case you need to read this post containing 20 sewing tips and tricks for beginners.

Tips for Using your Serger
If you have an overlock sewing machine you need learn these tips how to use a serger. Tips from a professional tailor.

Tips for Using your Sewing Machine
If you need to learn tips from tailor read this post. Here you find top tips and tricks how to use your sewing machine.

How to Use Computerized Sewing Machine
If you have a computerized sewing machine you get many advantages of the modern sewing machine.

How to Draft the Half Circle Skirt Pattern
In this post you will find free skirt pattern with step-by-step tutorial on how to draft the half circle skirt pattern.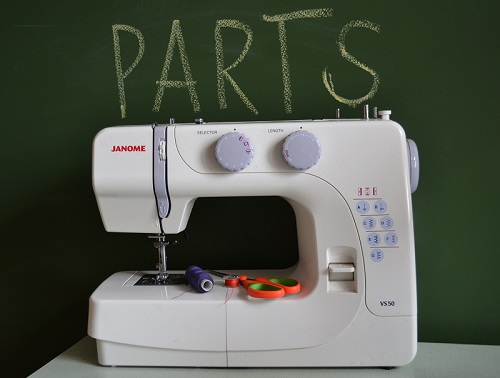 Principal Parts of Sewing Machine
If you are beginner you need learn this getting started guide on your sewing machine having many color photos with tailors comments.

How to Make Your Own Zippered Makeup Bag
Learn how to sew a cosmetic bag. In this tutorial are many photos with comments how to make zippered makeup bag with lining.

Tutorial of Sewing a Leather Glasses Case with Pattern
Here you will find the tutorial of sewing a leather glasses case. More than 20 photos with comments and free pattern.