Free Sewing Tutorials
Do you want learn to sew garments? These free sewing basics and tutorials for beginners will help you do it correctly and easily.
In this website section you will find a lot sewing tutorials on how to sew women's and children's garments, bed linen, womens acsessories and other items. Author of all tutorials is a professional tailor who has extensive experience and knowledge.

How to Make Women's Reversible Bucket Hat
Try to sew this woman's bucket hat. It's a super easy and free tutorial that helps you sew such fine and nice sun hat for you or your kid.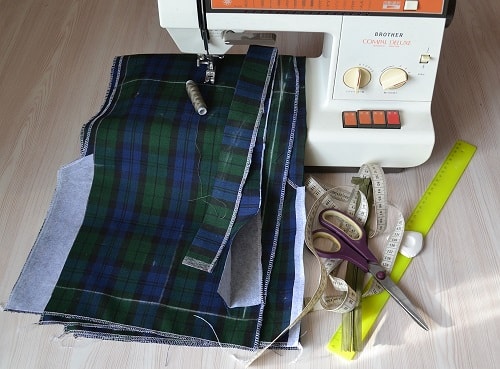 Tutorial How to Make a Pencil Skirt
Learn how to sew a pencil skirt using this easy and detailed tutorial. These tips help you make any other models of straight skirts also.

Pencil Skirt Pattern and Tutorial pdf
In step-by-step tutorial with photos you find simple and understandable steps that will help you to build a pencil skirt pattern correctly and easily.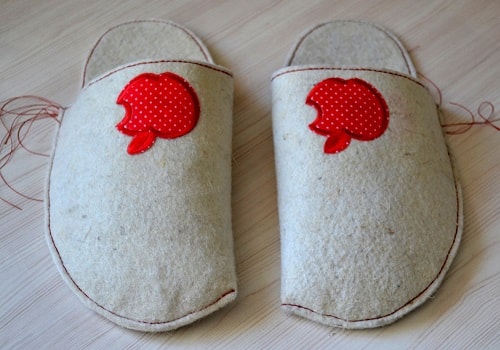 How to Make Home Slippers with Free Pattern
For sewing these homemade slippers you can use felt or leather scraps of old things you have around your house. The tutorial has free pattern.

Newsboy Cap Tutorial with Pattern
Look at my newsboy cap and may be you will have a desire to make such a hat. Here you find tutorial how to sew the newsboy cap with pattern having two sizes.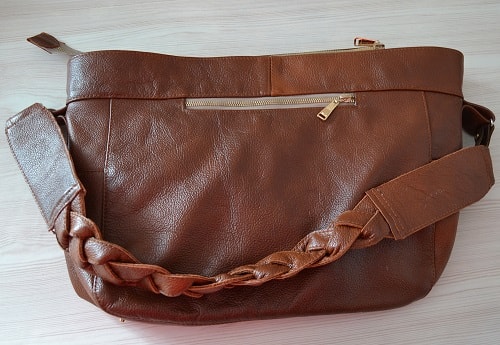 Leather Tote Bag with Zipper Tutorial
This tutorial helps you sew a women's bag from leather with zipper and with two long straps. Using these tips you can to make the tote bags for sale.

How to Make a Circle Skirt
Here are easy steps on how to sew a full circle skirt for your daughter 4-5 years old. This skirt hasv an elastic waistband and does not have a lining.

How to Make Jersey Womens Shorts
Here you find 30 photos with pro comments that will learn you how to sew women's jersey shorts. Using this tutorial you will be able to sew any children's shorts also.

How to Make Jersey Womens T-Shirt
Learn how to sew the women's t-shirts sewed from knit fabrics. Here you find a tutorial how to make jersey t-shirt with 20 photos and pro comments.

Knit Baby Beanie Hat Tutorial
In this post I propose you an easy tutorial on how to sew a knit baby hat. The sewing tutorial has 20 photos and comments.

How to Make a Zippered Pillow Cover
If you want to sew a pillow cover to your couch in living room this tutorial helps you make zippered pillow covers correctly.

How to Make a Pillowcase with Cuff
Want you save money? Then learn how to sew bed linen with own hands. In this tutorial you will know how to make pillowcase with cuff for a bed pillow.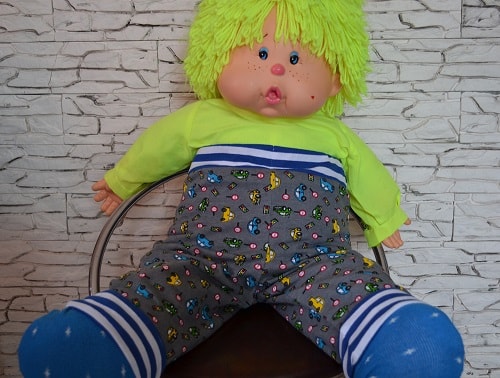 How to Make Children's Pants with Elastic Waist
Looking for some easy knit pants for your toddler? Try sewing these knit pants with step by step tutorial that has more 20 photos and comments.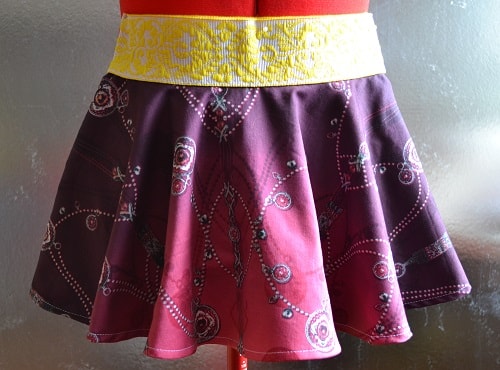 Girls Circle Skirt with Elastic Band
Learn how to make a full circle skirt with elastic waistband. This simple model a skirt is suitable for girls 4-5 years old.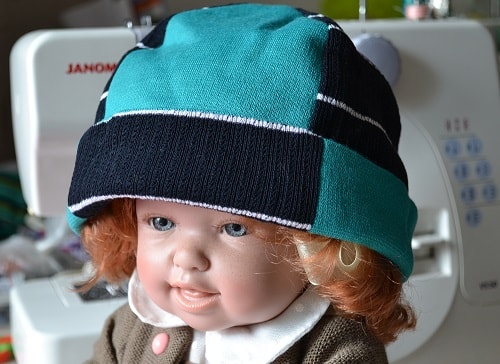 How to Make Reversible Slouchy Beanie Hat
This reversible cotton jersey beanie hat is suitable for boys and girls. Here are steps to sewing on the knit slouchy beanie with 20 photos and comments.

Womens Short Sleeve T-Shirt with Bias Tape
This women's t-shirt has a few features. This is tutorial having 20 photos helps you to sew womens t-shirt easily.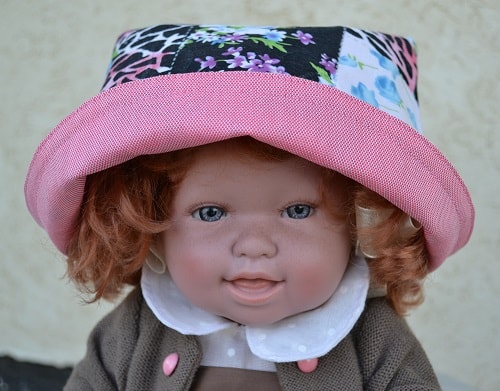 Girls Summer Hat Tutorial
This summer hat for kids looks fine and nice. This hat will be protect your baby head from the sun. Using these photos and comments you can sew a hat easily.

How To Make an Alphabet Letter Pillow
These are simple steps of sewing an alphabet letter pillow. You will learn how to make a most difficult form of pillows having shape a letter A.

Fur and Sheepskin Sewing Machine
In this post you will find tailor's tips how to sew natural furs with an industrial fur and sheepskin sewing machine at home.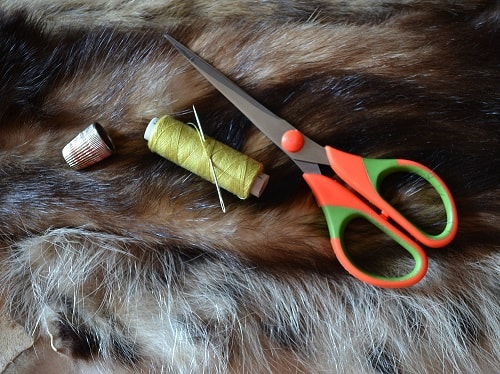 Stitches for Sewing of Furs by Hand
In this post you will find tutorial on how to sew natural fur pelts by hand.

Flat Cap Sewing Tutorial with Pattern
Here is full tutorial on how to sew flat mens cap including a pattern. Such elegant flat hat can be in women's wardrobe also.

How to Make a Mobile Phone Case
Professional tailor gives you step-by-step guide for sewing a mobile phone case from synthetic or genuine leather.

How to Make an Oven Mitt with Free Pattern
Tutorial on how to make homemade kitchen oven mitts. The pot holder (gloves) instruction has a lot photos and easy free pattern.

How to Make Your Own Leather Glasses Case
Professional tailor will teach you how to make your own glasses case. Tips on how to sew glasses case from artificial or genuine leather.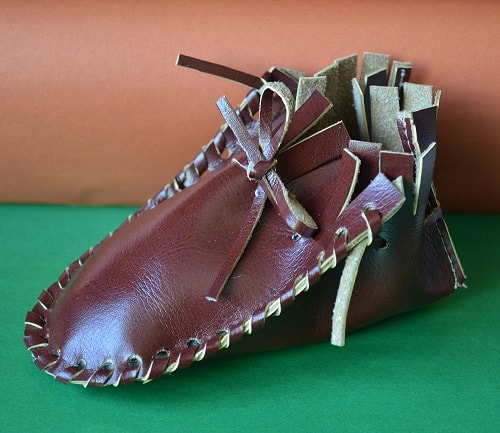 How to Make Leather Baby Shoes
Learn how to make infant genuine leather baby moccasin. Sewing tutorial has 20 photos with steps to sewing handmade leather baby shoes.

How to Make Your Own Zippered Makeup Bag
Learn how to sew your own cosmetic bag. In this tutorial are a lot photos with comments how to make zippered makeup bag with lining step by step.

Leather Glasses Case with Pattern
Here you will find tutorial on sewing a leather glasses case. More than 20 photos with comments and free pattern.

How to Make Greenhouse At Home
This DIY project is about how to build a greenhouse. Using these tips and calculations you can make small a greenhouse for plants and vegetables.

DIY Leather Sunglasses Case
Here you will find tips on how to make your leather sunglasses case. This tutorial you can to use for sewing with artificial or genuine leather.