Taking Your Body Measurements
Correct measurements your body is main condition for drafting an accurate pattern your clothes. Learn how to take your body measurements easily and correctly.
Note: For best results you need use a flexible measuring tape, not a metal one.
Bust/Chest Measurement
The main measure your body is a circumference of chest. Take this measure carefully. The flexible measuring tape must pass along highest points of breast and under your armpits, around your shoulder blades.
Waist Measurement
Place a measuring tape around natural waistline: not tight. Do not retract your stomach. Stay in a natural position peculiar to you all time.
Hips Measurement
To take hips circumference correctly you need to place the tape around fullest part of legs and over largest part of your buttocks. Hips measurement is best done with an assistant.
Inseam Measurement
Measure inner length between legs. This measurement is needed often to drafting kids pants and mens trousers.
Neck Measurement
Neck measure is needed to drafting womens shirts and dresses. Measure this circumference around base of neck: not tight.
Sleeve Length
Sleeve length is measured from shoulder edge to wrist.
Shoulder Length
Shoulder length is measured from neck line to shoulder's end.
Body Rise Measurement
To take a body rise measurement you need to sit on flat chair. Length from waistline to the chair is a body rise measure. This measure is equal to length from natural waistline to crotch level. This measure is needed to drafting of trousers pattern.
Trouser Length
Trouser length is measured on an outside of leg from waistline to bottom line (hemline). Trouser length is measured by assistant.
Skirt Length
Skirt length is measured from waistline to hem line.
Wrist Measurement
Take a circumference around wrist at bone area. Add to this circumference value a slack to make a comfortable cuff fitting.

How to Make a Circle Skirt
Here are easy steps on how to make a full circle skirt for your daughter 4-5 years.

Pencil Skirt Pattern and Tutorial pdf
Easy steps of drafting a pencil skirt. In step-by-step photo tutorial you find pro tips how to make a pencil skirt.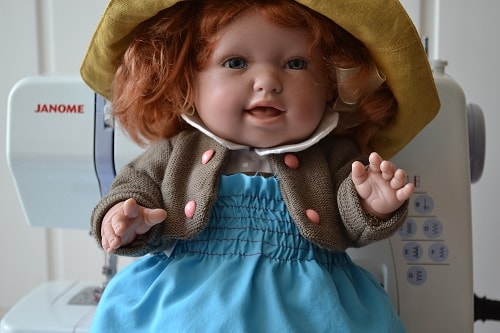 Steps to Shirring with Elastic Thread
Shirring technique is often used for decoration of dresses or skirts. In this tutorial you learn how to sew with elastic thread.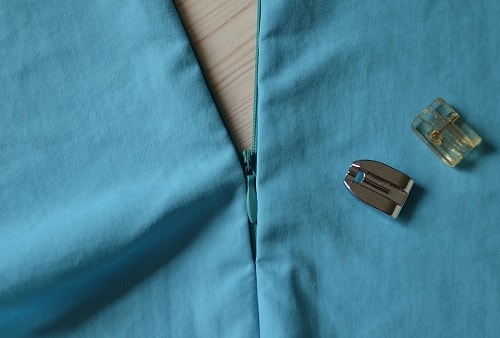 How to Install the Invisible Zipper
Learn how to sew an invisible zipper. Here are steps of installing a zipper with 30 photos and comments.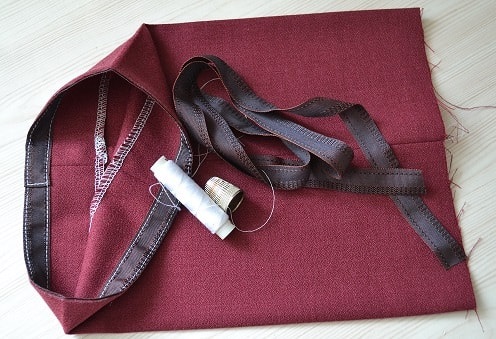 Learning how to hem your own pants and skirts
There are some ways how to sew up your hems. I offer you universal way that can use for hemming your pants and skirt or dress.