Sewing Skills and Techniques
In this section you find professional and basic sewing skills and techniques. These will be helpful for beginners and experienced seamstresses.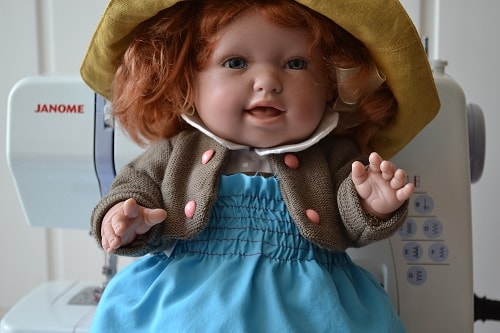 Steps to Shirring with Elastic Thread
Shirring technique is often used for decoration of dresses or skirts. In this tutorial you learn how to make shirring and to sew with elastic thread.

How to Shorten an Invisible Zipper
If the length a zipper is too long you can shorten it. Let's learn way of shortening an invisible zipper for skirt.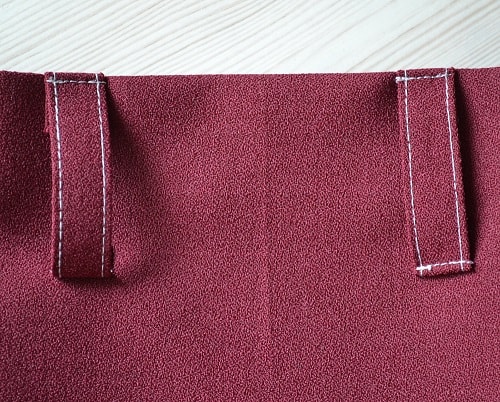 How to Make Belt Loops for Trousers
Learn how to make belt loops for trousers. Using this sewing technique you can sew belt loops for skirt also.

How to Join Ends of Bias Tapes
In this bias tape binding tutorial you will learn an easy way how to cut bias strips and to join both ends strips together.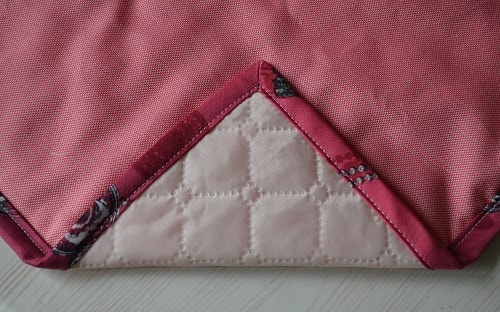 How to Sew Bias Tape along Right Angles
Learn how to sew bias tape along a quilt having right angles. Here's easy way how to join both ends bias strips at a 45 degree angle.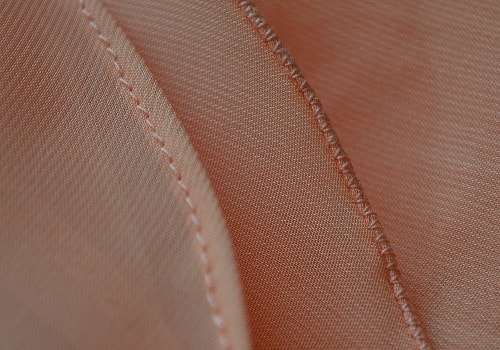 How to Hem Chiffon and Lightweight Fabrics
Here are two ways of hemming a skirt or dress that are sewn from lightweight fabrics. For this tutorial I used chiffon fabric.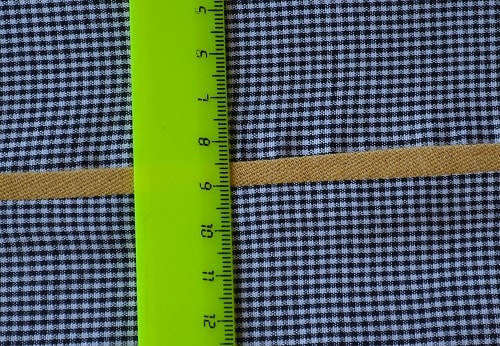 How to Make Piping without Cord
Piping is a kind of bias binding that is added to pillows, bags etc. In this tutorial I show you how to make piping without cord inside.

How to Make and Sew Piping with Cord
Want sew a pillow or bag with piping? This tutorial will helps you easy and soon make the piping with cord inside.

Blind Hem Stitch on Sewing Machine
It this tutorial you learn easy way how hem skirt or dress using sewing machine. You will find some tips how to use a blind hem presser foot.

How to Sew a Patch Pocket
If you will be sew t-shirt with knitted fabrics this tutorial helps you sew patch pocket to knit fabric easily and correctly.

How to Make French Bias Binding
This step by step guide helps you to decorate a neckline of dress with bias tape. Steps of french bias binding tutorial.

How to Hem Knit Fabric using a Serger
Hem pants or skirt that are sewn of stretchy knits fabrics is always difficult. Try my own easy way how to hem knits fabrics using a serger only.

How to Cover Shoulder Pads with Fabric
Shoulders pads help hide some disadvantages of female figures. Learn how to cover foam shoulders pads with fabric.

Using Fur and Sheepskin Sewing Machine
In this post you will find tailor's tips how to sew natural furs using an industrial fur and sheepskin sewing machine at home.

How To Sew Velcro Tape
Double side velcro tape is an alternative fastening on your garments or on anything. Learn how to sew velcro tape correctly.

How to Sew Mitered Corners on a Blanke
Learn how to sew mitered corners. This tutorial helps you sew diagonal seam at corners of blanket or tablecloth.

How to Apply Bias Tape to Fabric
In this tutorial you learn how to attach single or double fold bias binding to fabric of your garments correctly.

Basic Techniques To Patchwork
Here is basic guide for attaching pieces of patchwork. Step by step instructions with photos on how to patchwork.

How To Hem Men's Trousers with Kick Tape
Here you will find a way how to prevent wear and tear of mens trousers. Learn how to hem pants with trouser kick tape.

How to Sew a Button on Shirts
At begin of learning of sewing, I suggest you learn how to sew a button on shirts by hand.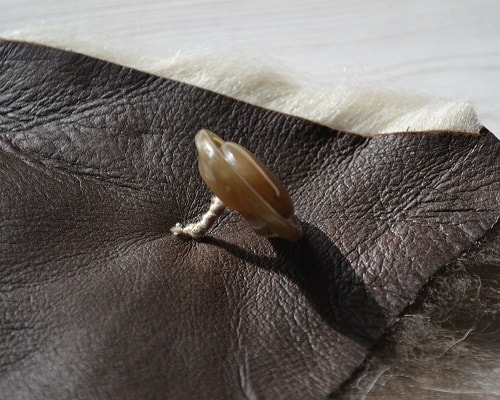 How to Sew a Button to Coat or Jacket
If you need to sew a button on coat or jacket read this tutorial. It contains 15 photos with professionally comments.