How to Install an Invisible Zipper
If you will sew skirt or dress you must be able to install a zipper well. It is one of important skills for good sewing the skirts or dresses.
There are a few kinds of zippers, but for most womens garments are used the invisible zippers type.
I will show you how to sew in an invisible zipper on experimental pieces of fabric. The zipper and a flap of fabric have the different colors. This is done so deliberately, do not pay attention to it.
In this tutorial you will learn how to sew an invisible zipper. The steps of installing a zipper with 30 photos and tailors comments.
The invisible zipper for skirts
The invisible zippers are used for womens garments predominantly, especially for skirts and dresses. The Invisible zipper characterized in that it is recessed in the seam and that is why it is "invisible".
The main feature of an invisible zipper is its smooth face surface of the face side.
The adhesive tape for strengthening a fabric
The both edges of fabric where will be sewn a zipper should be strengthened with a special adhesive tape for fabric (it has glue on one side).
Presser feet for install the zippers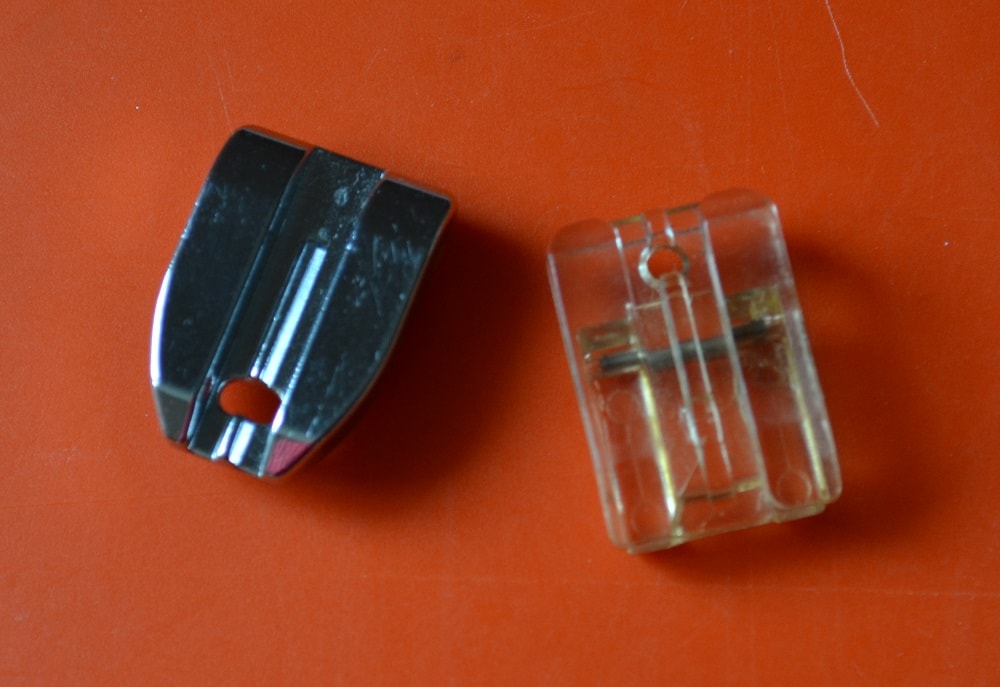 You need have a special zipper foot also.
Note: not all sewing machines have this presser foot that is used for sewing an invisible zipper.
On this photo you can see the differences between a ususal presser feet for sewing zippers (from above) and presser feet for sewing the invisible zippers (from below).
At beginning you need to mark both sides of two pieces a fabric with lines, having the seam allowance 1.5 cm.
Press adhesive tape to efges of fabric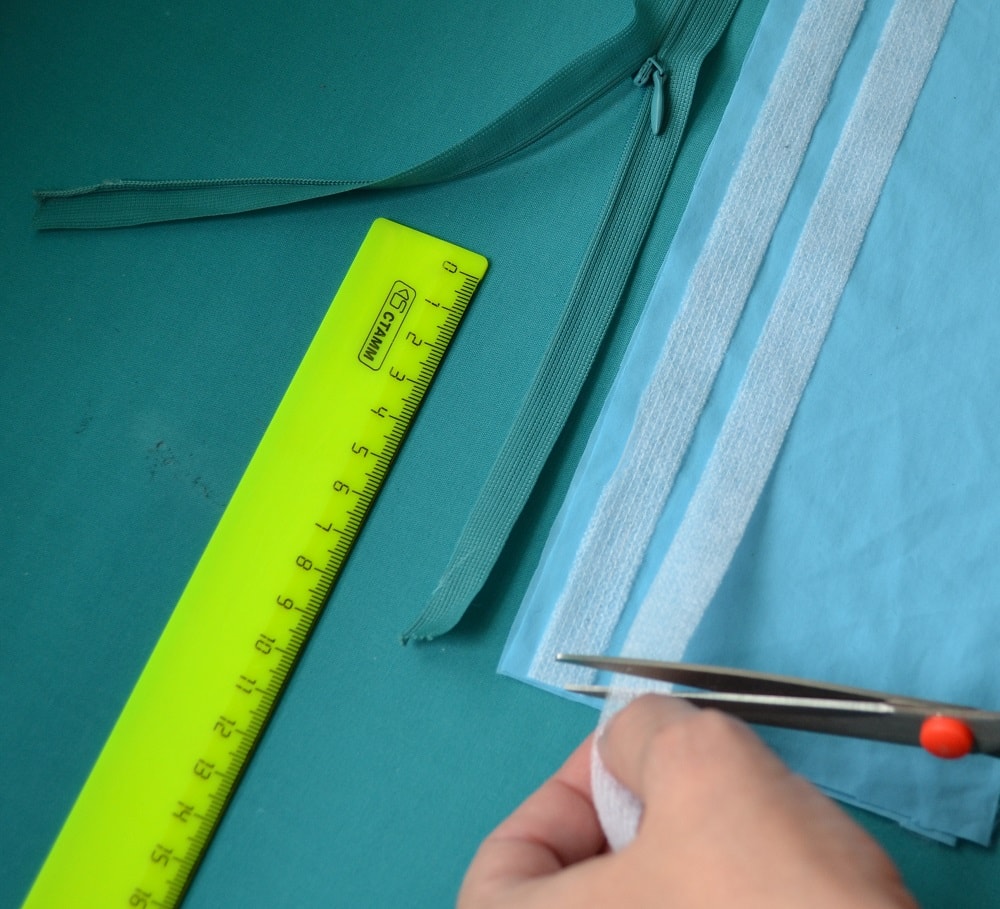 The sewing an invisible zipper is not easy. For installing any zippers you need have a skill. Good looking zipper is the first sign of good tailor.
Use this first advice: If you will be add to the edges of fabric the adhesive tapes you can eliminate most of the challenges during the installing.
Cut two pieces of adhesive tape little longer than is length a zipper.
Second advice: Do not iron directly the adhesive tape without cloth pad.
This process will be quite easier and cleaner.
Its time to use the overlock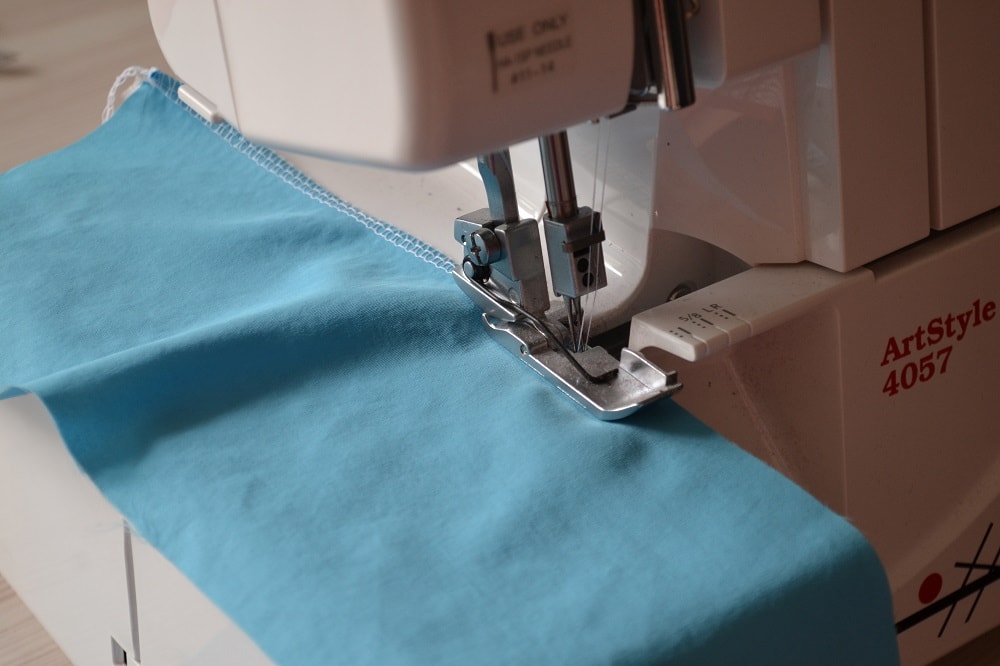 Before start the zipper stitching you need to serge both edges of fabric or make this using zigzag stitching.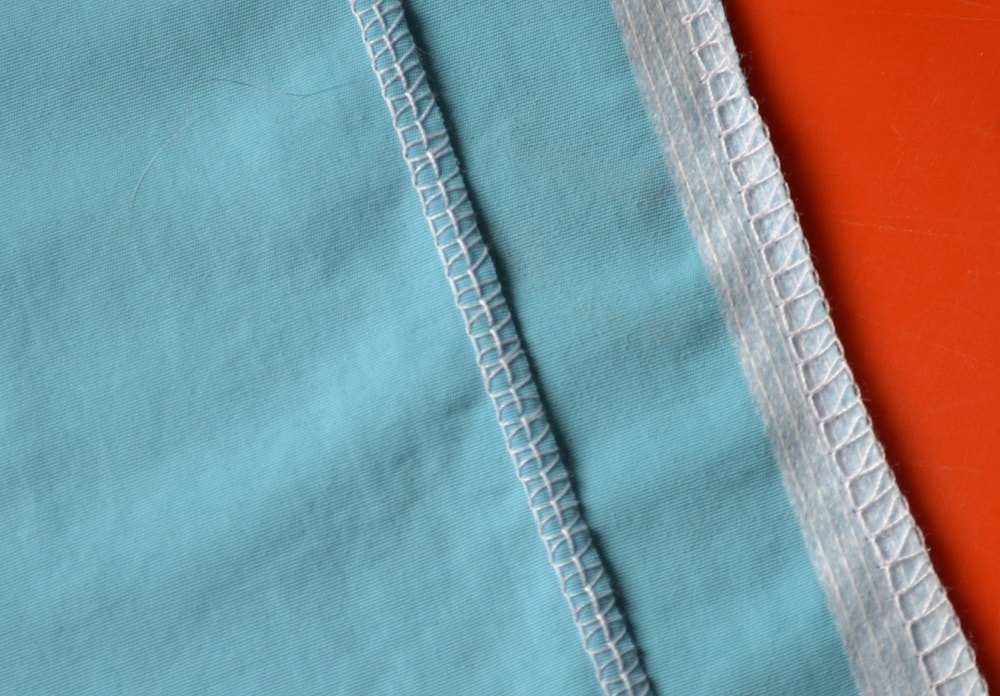 These seams are located inside the skirt, but it is always better when they are nice look.
Installing an invisible zipper on sewing machine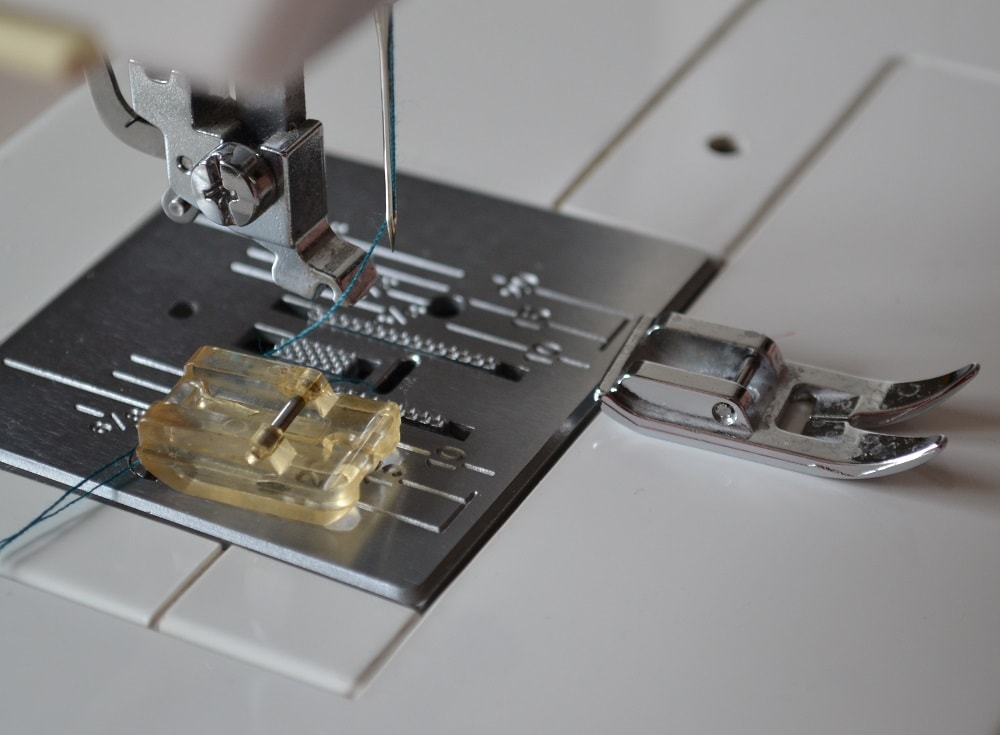 Now you need remove from the sewing machine an universal presser foot and set a special presser foot.
Don't forget that to sew an invisible zipper you need buy a special foot (if it is not included in set of accessories).
Insert the top needle thread into the slot a presser foot, as shown on this photo.
Cutting top edges of zipper
The upper parts of the zipper tape you can a little to cut. But this is not necessary, and depends on the seam allowance size that you want make along the waistline your skirt or trousers.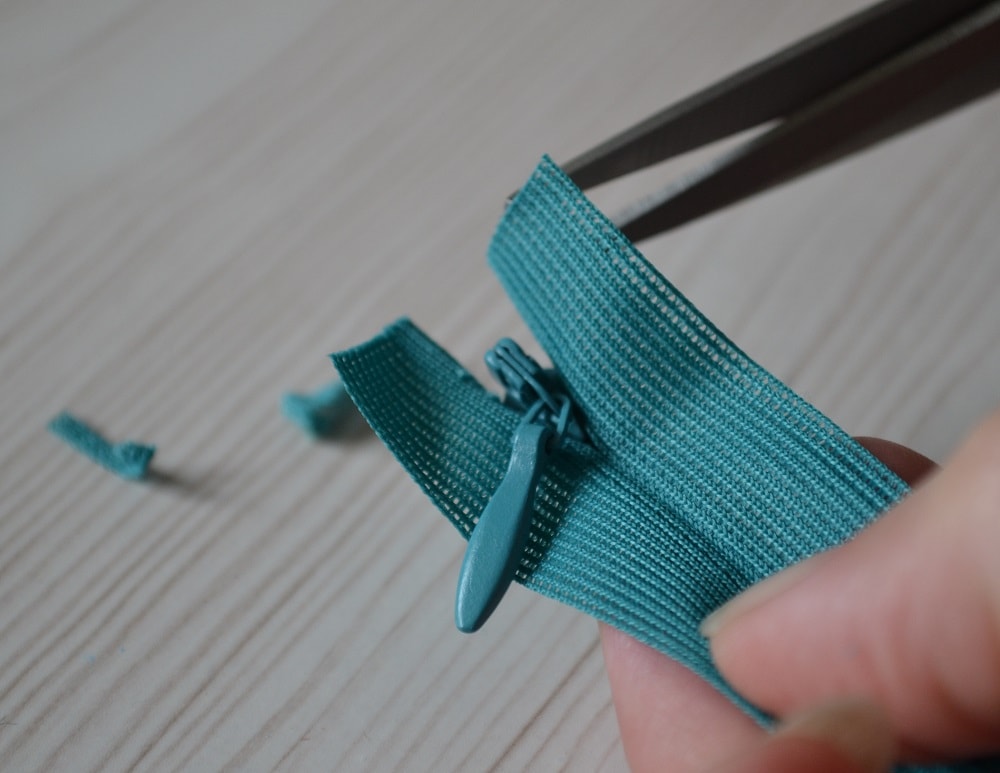 Cut it now (on this stage) is not necessarily, but you must know, so you can shorten the excess ends of the tape in case when it interferes to sew waistband etc.
First steps to sewing the invisible zipper
Most tutorials are provide instructions that are overly simplified. Many of them not have the small but important details of installation zippers. I offer you tutorial where any step has the great photo with detailed tailors comment.
Now its time start sew an invisible zipper on your skirt.
Look at the sole your presser foot, you will see their two slots.
For stitching the left part of a zipper you need to use the left slot, as shown, and vice versa.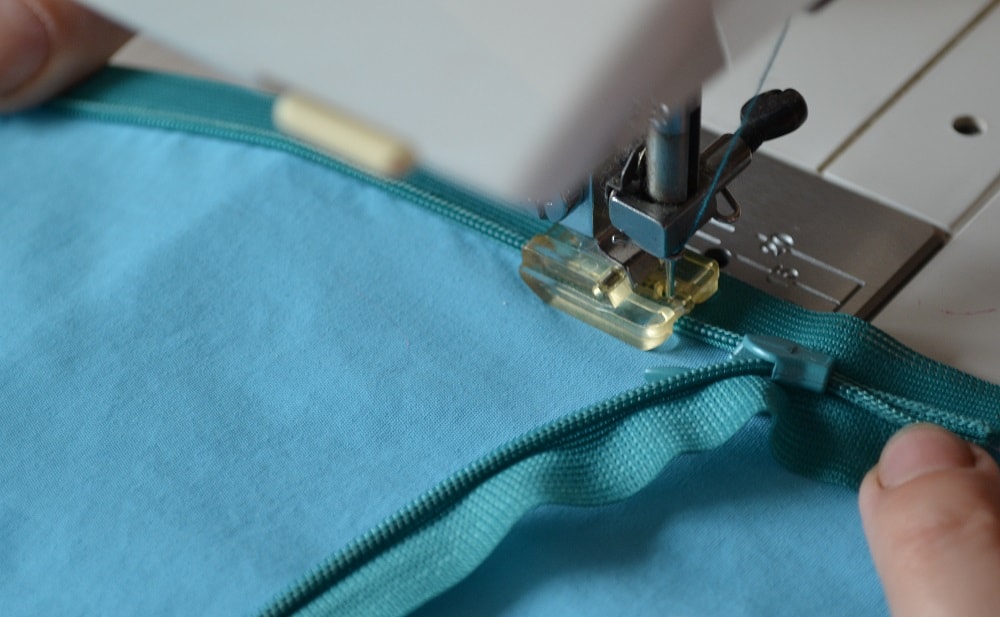 At this place you have to stop the sewing without forgetting to make a few back stitches (lockstitch).
How to sew second part of zipper
Now we will to sew second part of zipper to opposite edge of your skirt.
For stitching the right part a zipper you need to use the right slot of presser foot, as shown.
At this place of the right side a tape you have to stop sewing.
On this photo you can see face side a fabric (skirt) with an installed invisible zipper.
Close the zipper together and let's look at the wrong side of your skirt.
How to sew a side seam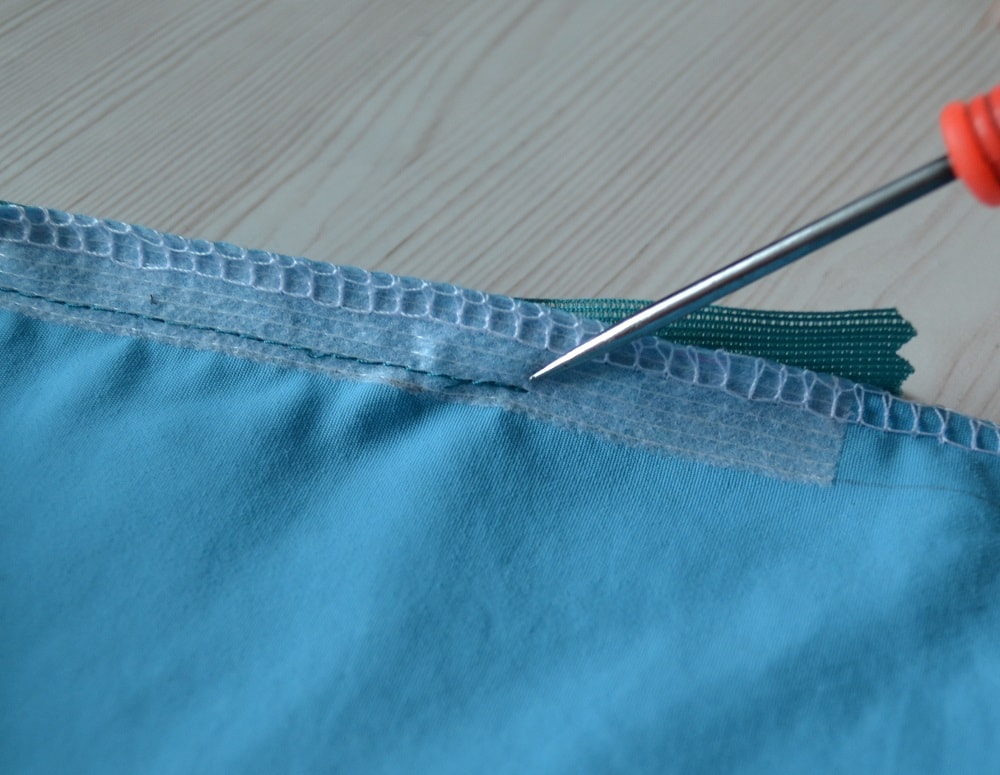 This is the end of stitches holding the zipper tapes to fabric. You need to continue this stitching along the side seam but from bottom of skirt (or dress).
Remove the zipper foot and attach the universal presser foot.
Last steps of installing an invisible zipper
Start stitching these parts of skirt together with the same seam allowance.
Tip for beginner: Use hand basting before any sewing operations.
Don't forget to make a few back stitches (lockstitches).
When a zipper on jeans is broken and no longer zips up, it may seem impossible to fix it. However, there is a way to repair your zipper on jeans without removing a zipper.
Press flat side seam of fabric
Press the flat seam of fabric with a steam iron (except the zipper tape).
Now you can to iron the face side of fabric (skirt), as shown on this photo.
This is wrong side of the invisible zipper.

How to Shorten an Invisible Zipper
If the length a zipper is too long you can shorten it. Let's learn way of shortening an invisible zipper for your skirt or dress.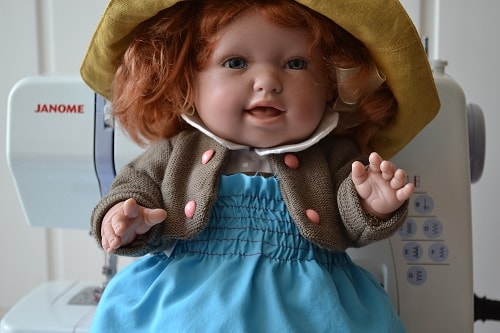 Steps to Shirring with Elastic Thread
Shirring technique is often used for decoration the dresses and skirts. In this tutorial you learn how to sew with elastic thread.

Free pattern drafting of a straight skirt
An experienced tailor teaches you to draft the straight skirt pattern. This free method is used to draft any size skirts.

20 Sewing Tips and Tricks for Beginners
Want you to learn the secrets of professional tailor? In this case you need read this post containing 20 sewing tips and tricks for beginners.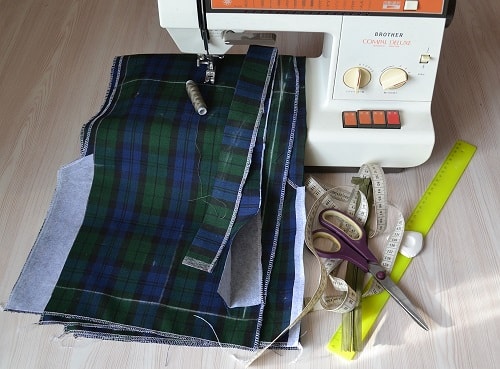 Tutorial How to Make a Pencil Skirt
This is the easy and detailed tutorial. You will learn how to sew your pencil skirt or any other models of the straight skirts.

How to Fix Zipper and Replace the Slider
The broken slider is the main reason for repair zipper. Learn tips how to fix zipper and replace the zipper slider.

How to Make an Inverted Pleat Skirt
If you will make a skirt and you want add the pleats you can use this tutorial. These steps help you learn how to make the inverted pleat.