Free Sewing Tutorials and Techniques
These sewing tutorials help you make basic sewing operations. All sewing techniques and tips are from an experienced tailor.

Bias Tape and Facing Neckline
This tutorial will help you make a bias tape for facing neckline. Learn how to make a bias tape and sew it to neckline your dress.

How to Cut and Hem Jeans
Learn how to restore a bottom edge of your old jeans. In this post you will learn two ways how to cut bottom of jeans at home and to hem it.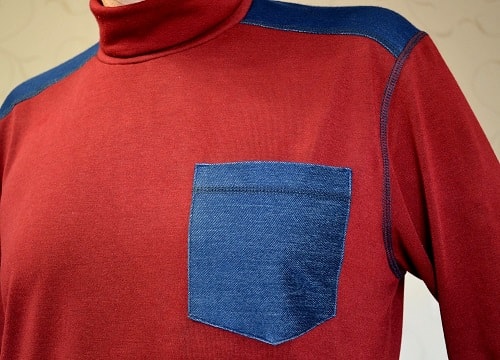 How to Sew Stretch and Knit Fabric
If you want to sew t-shirt or kids pants from knitted fabric here you find tips of sewing the stretch and knit fabrics on regular sewing machine.

Tips for Sewing with Leather
If you are working with leather and faux leather here you find a few helpful tips for sewing this material.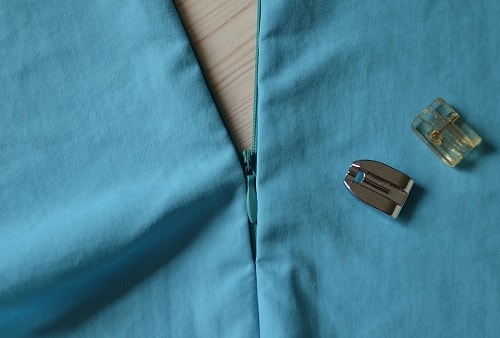 How to Install an Invisible Zipper
Learn how to sew an invisible zipper. Here are steps of installing a zipper with 30 photos and tailor's comments.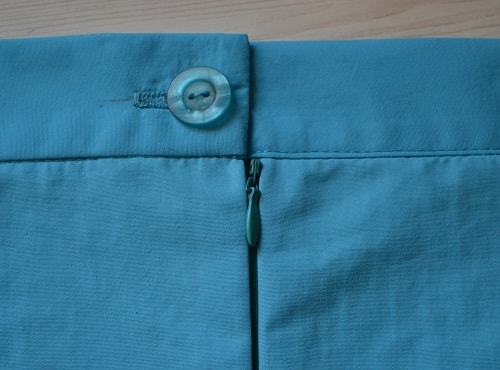 How to Make a Waistband with Buttonhole
Learn how to add a waistband to skirt. This is waistband with buttonhole and zipper step-by-step technique.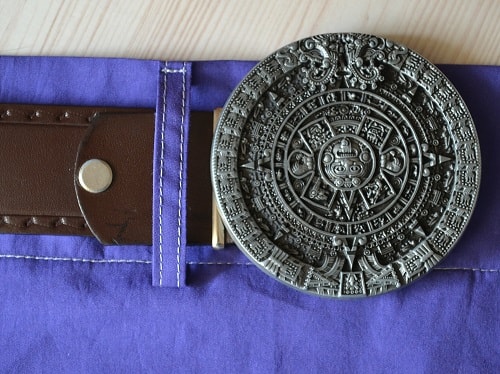 How To Sew Folding Belt Loops
Learn how to sew folded belt loops to women's garments. Here is easy way of making belt loops to waistband a skirt.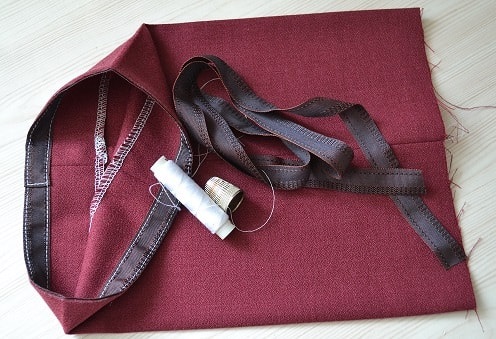 How to Hem Your Pants and Skirts
There are some ways of hemming pants or skirts. I offer you an universal way that can use for hemming your dress also.

Front Jeans Pockets Sewing Tutorial
This is the tutorial how to sew front jeans pockets. This sewing technique helps making front skirt pockets also.

How to Mark and Sew Darts
Learn how to mark darts on your skirt or pants. Here you find tips how to sew darts step by step for beginners.

How to Sew a Centered Zipper
In this easy tutorial you will learn how to install a centered zipper on sewing machine using a special zipper presser foot.

Waistband with an Elastic Casing
An elastic casing is easy way how can make simple waistband for skirt. A casing is folded fabric that holds an elastic tape inside.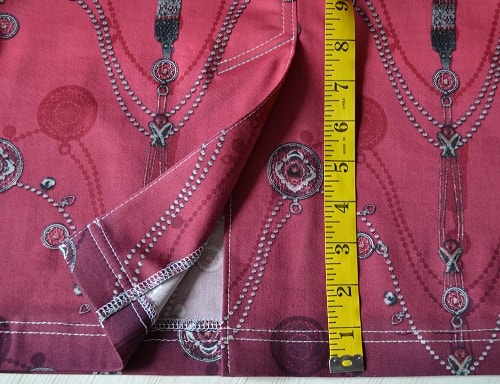 Skirt Vent Sewing Tutorial
Here is skirt vent sewing tutorial. In this post you will learn how to make a skirt vent correct and easy.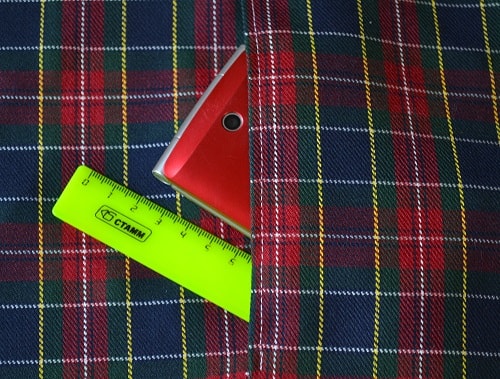 How to Make Pockets to Dresses
Learn how to add inner pockets to side seam a dress. Using this sewing tutorial you will learn how to make pocket for dress or skirt correctly and easily.

How to Hem Jeans with Kick Tape
Here is a simple and easy way how to hem jeans on sewing machine with the trouser kick tape around bottom.

How to Make Decorative Pocket Flap
Here's a tutorial on making a pocket flap. If you need to sew flat pocket these sewing tips help you do it correct.

How to Sew an Elastic Waistband
In this tutorial I show you how to make an elastic waistband for skirt or knit shorts. Here you get tips how to sew waistband casing easily and professionally.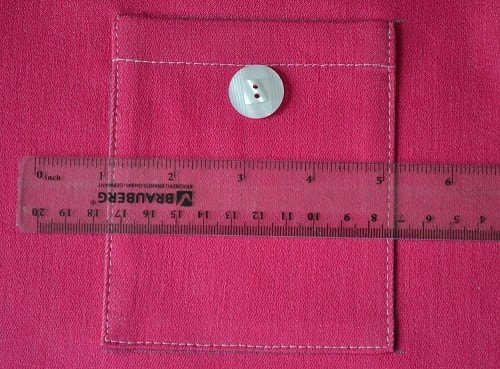 How to Make Patch Pockets
Patch pocket is easiest way how to make pockets for skirt and any other garments. Learn how to sew such pockets with my step-by-step guide!

How to Make Pants Cuff
Cuff is best way of hemming boys trousers. If you cannot sew cuff pants correct you can use this step-by-step sewing tutorial.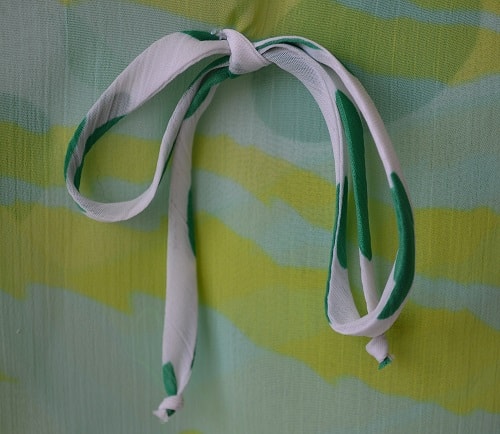 Womens Spaghetti Straps Dress
The narrow spaghetti straps are needed not only for a dress. Ten steps on how to make chiffon spaghetti straps.

How to Add a Cuff to Pants
The cuff is best way of lengthen boys trousers. Learn how to add cuffs to pants or sleeves. This is step-by-step sewing tutorial.

How to Make Pleated Skirt
Here is sewing tutorial how to make pleats that are sewn from striped fabrics. These steps with photos and comments help you sew a pleated skirt correct.

How to Make an Inverted Pleat Skirt
If you will make a skirt and you want add the pleats along waistline you can use this tutorial. These steps help you learn how to make the inverted pleats.

How to make Childs Summmer Hat
If you need to protect your baby head in summer days try to sew such nice children's hat. This tutorial helps you make a little baby sun hat with easily.

How to Sew a Kick Pleat on Skirt
Kick pleat is the important detail of skirt. Learn how to sew a kick pleat on back of skirt correctly and easy.