Sewing Tools and Accessories
Here is a list of basic sewing tools and sewing supplies that you needed to get started your sewing projects.

Basic Sewing Tools and Equipment for Beginners
At stores you can find variety of sewing tools, but for beginners are needed only some basic sewing tools and equipment.

How to Use a Blind Hem Presser Foot
In this tutorial I'm going to show you two ways of using a sewing machine blind hem presser foot.

Bobbin Case Device
Bobbin case is an important part of any sewing machine. Here you find device description and troubleshooting tips.

Adjustable Dressmakers Dummy
If you are going to sew dresses, blouses and other garments you definitely need use a mannequin. See what's inside an adjustable dressmakers dummy and how to use it.

How to Sew an Automatic Buttonhole
Some modern sewing machines come with ability to do one-step buttonhole. In this tutorial you learn how to do an automatic buttonholes.

Using a Twin or Double Needle
Here's tutorial for how to use a twin or double needle. Using the double needle you can sew garments from knit jersey fabrics and make some other decorative stitches.

How to Sew On Buttons on Sewing Machine
In this tutorial you will learn how to use s button sewing presser foot. The flat buttons can be sewn on sewing machine having zig zag stitch.

How to Make Blind Hem on Sewing Machine
It this tutorial you learn easy way on how to hem skirt or dress using a sewing machine. You will to find tips for how to use a blind hem presser foot.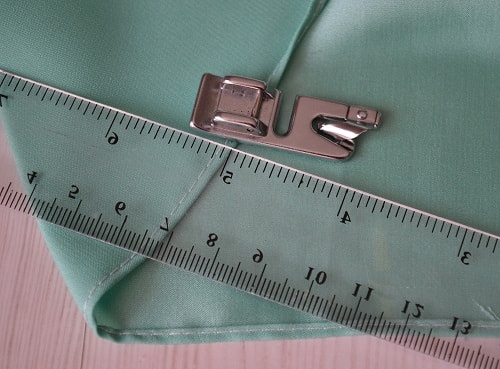 Rolled Hem Presser Foot Tutorial
Using a rolled hem presser foot is simple way of hemming edges of thin fabrics. The tutorial has 10 photos with pro comments.

20 Sewing Tips and Tricks for Beginners
Want to learn professional tailor secrets? In this case you need to read this post containing 20 sewing tips and tricks for beginners.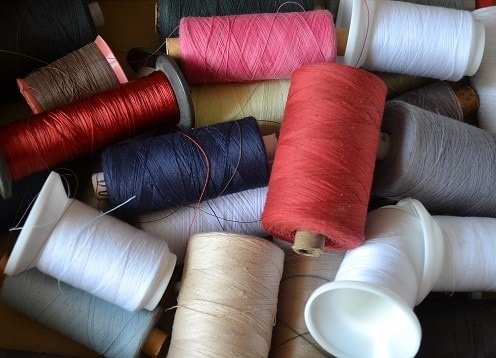 Main Types of Sewing Threads
Some types of fabrics and sewing projects require certain type of sewing threads. In this post you can learn how to choose thread.

Serger Sewing Needles
In this post you find information that you need to know about needles which are used for overlock sewing machine.

Using a Double Needle on Sewing Machine
Here are tips for how to use a twin or double needle on sewing machine.

Sewing Machine Accessory Kit
In this article, you will find out what accessories should be at sewing machine and how to use them.