How to Sew a Cuff to the Pants Legs
The cuff is best way of lengthen boys trousers. The cuffs you can use as decorative elements of shorts or pants. Using this way of making a cuff you can change an appearance of your sleeve also.
Learn how to add the cuffs to the pants or to the sleeves of jackets. This is step-by-step sewing tutorial illustrated with many photos.
Fabric strips for making the cuffs
At first you have to cut the fabric strips for the cuffs. To do this, you need to measure the circumference of trouser leg first.
Strip length must comply with this measuring a bottom a pants leg. Do not forget add the seam allowances on both vertical ends of strip, about 1 - 1.5 cm.
The width of strip is calculated by the formula: 3.5 cm x 4 segments.
Preparing the cuff before adding to pants
Now you need to join the ends a strip together.
Place the seam allowances in opposite directions and press them.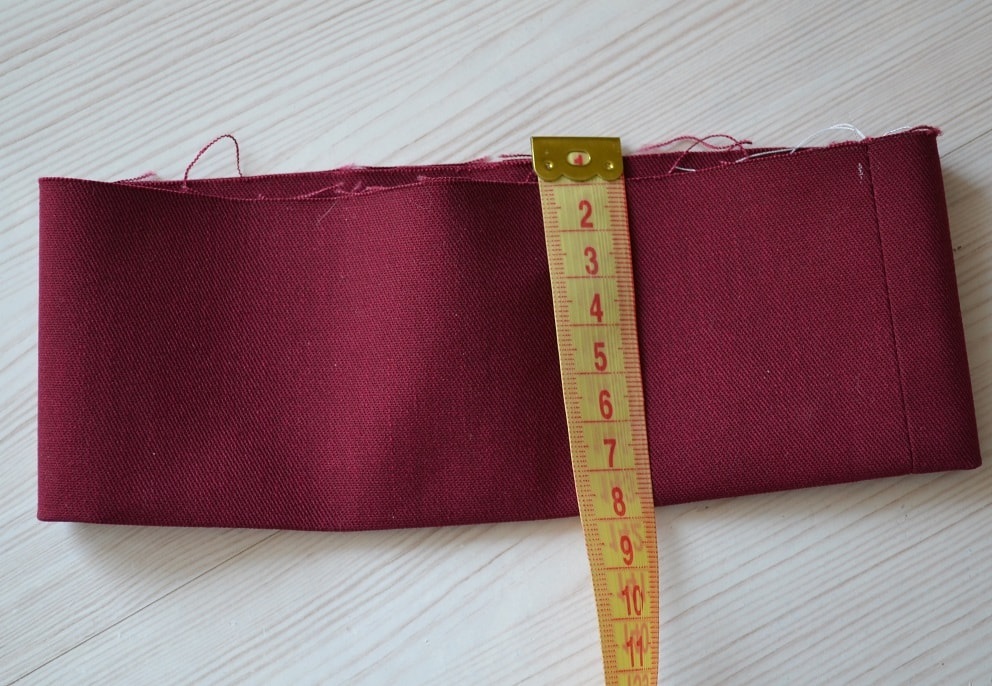 Now you need fold the strip in half and press it.
Next you will add the cuffs to the bottom edge of pants leg.
Keep in mind that the right side of the cuff should be placed to the wrong side of the pants or shorts.
Adding the Cuffs to the Pants
Now you can to sew around these stacked together edges with seam allowance 1.5 cm.
Now you need to neaten the bottom edge with a serger.
At this stage you can to turn out the entire cuff (7cm) down. Press it well.
Now you need turn out the pants leg with sewn cuff to the face side.
Last steps of making the cuffs
s
Turn up the cuff towards right side of pants. Fold the cuff in half, as shown. Press it with steam iron around the cuff.
Now the cuff is ready. Thanks to this trousers have become longer and your boy will be look more attractive.
How look cuffs on shorts and on sleeves
This cuff looks nice on the bottom edge of shorts also.
You can use this method to add the cuff on sleeves jackets also.

How to Make the Pants Cuff Tutorial
The cuff is best way of hemming boys trousers. If you cannot do cuff pants use this step-by-step sewing tutorial.

How to Make Jersey Womens Shorts
Here you find 30 photos with pro comments on how to sew women's jersey shorts. Using this tutorial you will be able to sew children's shorts also.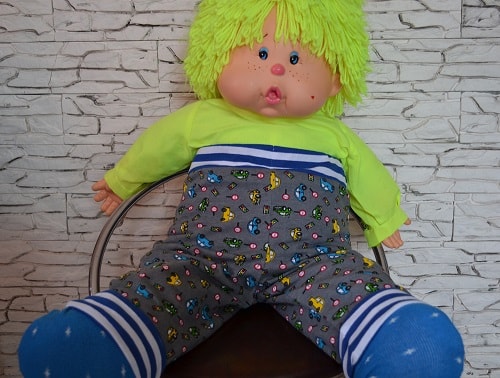 How to Make Children's Pants with Elastic Waist
Looking for some easy knit pants for your toddler? Try sew such pants with step by step tutorial that has more 20 photos and comments.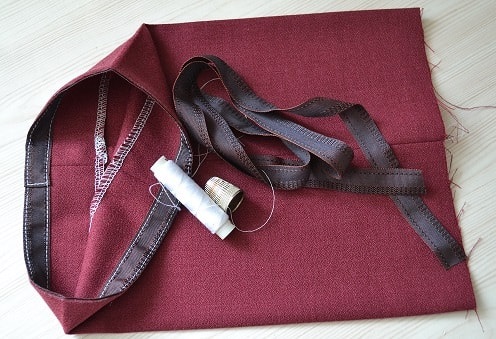 Learning how to hem your own pants and skirts
There are some ways how to sew hem. I offer you universal way that can use for hemming your pants, skirt or dress.

How to Hem Jeans with Kick Tape
Here is the simple and easy way on how to hem jeans on sewing machine using the trouser kick tape.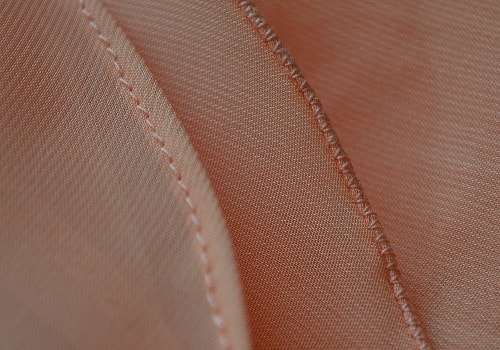 How to Hem Chiffon or other Lightweight Fabrics
Here are two professional ways on how to hem your skirt or dress which are sewn from lightweight fabrics. For this tutorial I used chiffon fabric.