How to Hem Jeans with Kick Tapes
Here is the simple and original way of hemming jeans on sewing machine with help of trouser kick tape.
How to mend a bottom edge of your frayed jeans without shortening the length of jeans? I offer the way of hemming jeans that allows you to keep the length of the jeans.
For this way of hemming is needed a special tape that is used for hemming men's trousers. This tape is named kick tape. Using this strip which is for hem mens trouser we will to add it to the frayed edge of a jeans.
You will need the trouser kick tape about one meter and one spool of thread for finishing lines of jeans.
Now you need to cut a bottom of jeans as possible closer to the frayed edges. Make the marks above this line about 1 cm and draw new line around the leg.
Start sewing the kick tape to jeans
This tape will be sewn with two stitch lines.
Now start to make first stitching line, so that the cut edge of jeans was hidden under tape.
At the end of sewing you need fold the edge of tape, as shown. Turn tape inwards and stitch this folded end.
At end of tape turn and sew short vertical segment.
It is time to use the iron.
How fold the kick tape along edge a jeans
Now you need turn out the leg of jeans. Fold the kick tape to this wrong side a jeans leg and press it well. But first look at the next photo.
Note that the tape must be pass a little lower from the edge of the jeans fabric, minimum on 1 mm, but no more 2 mm.
Kick tape should be no noticeable
This edge of kick tape will be protect a hem of jeans from wearing out. But at the same time, the tape should be no noticeable.
Last step of sewing a kick tape
Now you need to make the second decorative stitch line on the wrong side of a jeans leg. At the same time this line will be fasten this tape to the jeans fabric.
Using such method of hemming a jeans you can renew the frayed jeans edge without very visible shortening a bottom edge. But you need know that hem with kick tape is used in mens or boys jeans only.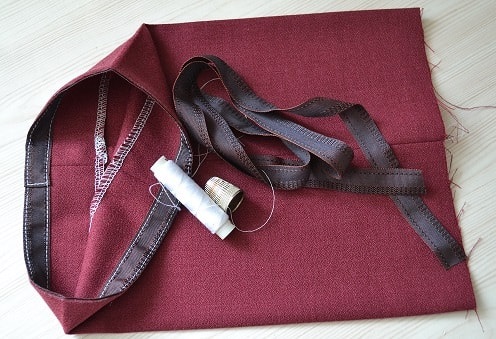 Learning how to hem your own pants and skirts
There are some ways on how to sew up your hems. I offer you an universal way that can use for hemming your pants, skirt or dress.

How to Sew on Buttons with Sewing Machine
In this tutorial you will learn how to use the button sewing foot. Tips how to sew on buttons with sewing machine having zigzag stitch.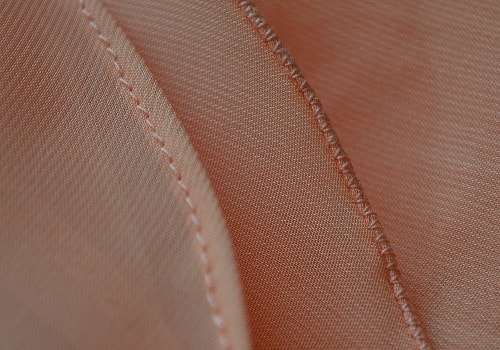 How to Hem Chiffon or other Lightweight Fabrics
Here are two professional ways how to hem your skirt or dress that are sewn from lightweight fabrics.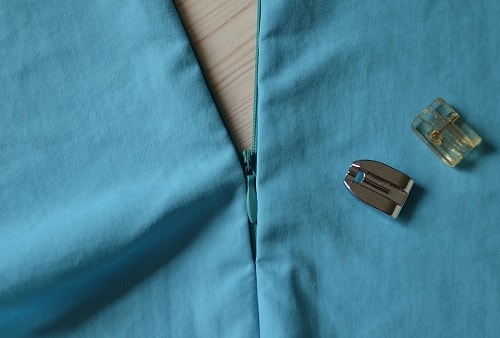 How to Install the Invisible Zipper
Learn how to sew an invisible zipper, it is an important skill. Here are steps of installing a zipper with 30 photos and tailor's comments.

How to Draft a Pencil Skirt Pattern direct on fabric
In this lesson you will learn how to draft a pencil skirt pattern without paper. We will build a pattern skirt scheme directly on the fabric.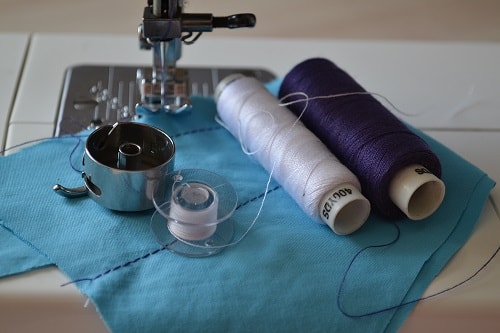 How to Thread a Sewing Machine
This is the universal tutorial for threading any model of sewing machines and winding a bobbin, having more than 30 photos with pro comments.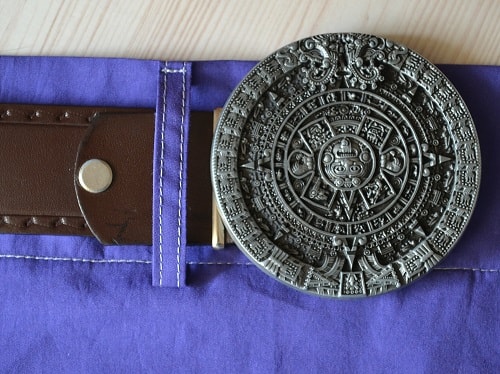 How to Sew Folding Belt Loops
How to sew folded belt loops that are used for women's garment. Here is easy way making the belt loops on waistband of your skirt.