How to Make Reversible Slouchy Beanie Hat
This reversible cotton jersey beanie hat is suited for boys and girls. This model of hat you can sew from a few small pieces of cotton jersey fabric when you don't know what to do with them.
For this beanie hat you can use any thin knit fabrics. I used a soft cotton jersey knit material.
This is simple model a beanie also is perfect for applying old clothing that are sewn from knit jersey fabrics.
Here are steps to sewing the knit slouchy beanie with 20 photos and comments.
Sewing parts of jersey beanie hat
This model a hat is reversible, so you will need to cut two sets of pieces.
I used two different kinds of jersey fabrics. Every part of this kids hat has contrast copy.
Start sewing a reversible knit hat
Stitch these four pieces together as shown and you get two halves of a beanie.
Before sewing these parts you need to combine upper seams, as shown.
To sew these details correctly on sewing machine you need pin or baste it before, as shown.
Now you need stitch both halves of beanie hat together with seam allowance 3/8.
Last steps of sewing a cap
Trim the top corners of seam allowances with scissors, as shown.
Expand all seams allowances in different directions and press them with steam iron.
At this stage the one half of cup is ready completely.
How to make second part of beanie hat
Now you need repeat all previous steps to make second part of beanie hat.
One seam on second part a cap you need to sew only partially, as shown.
Sewing both parts of beanie hat together
Now you need insert both parts of beanie hat one into another. Before sewing you must to combine all seams, as shown.
To do it correctly you need use the clips or pins.
Stitch around the edge of beanie hat with the seam allowance 3/8.
Now you can turn out the hat
Using this hole you can turn out the fabric to the right side.
In this stage the knit beanie hat is almost finished.
Put a cap as shown and iron along the folded edge.
In this video shows how to sew a baseball cap having 6 panels. Professional tips of sewing a baseball hat for beginners.
How to sew a hole in seam
Through this hole you can join both inner top points of hat together.
At the last step you need close this hole with hand stitches.

Newsboy Cap Tutorial with Pattern
Look at my newsboy cap and may be you will have a desire to make such a hat. Here you find tutorial how to sew newsboy cap and pattern having two sizes.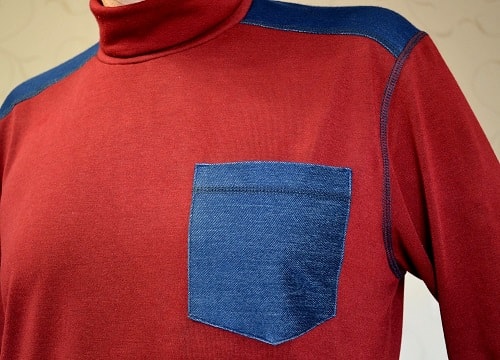 How to Sew Stretch and Knit Fabrics
If you want to sew t-shirt or kids pants from knitted fabrics here you find tips how to sew stretch and knit fabrics with a regular sewing machine.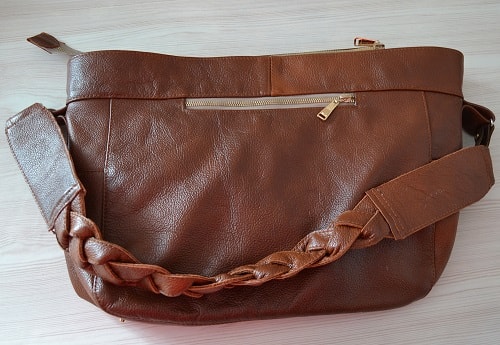 Leather Tote Bag with Zipper Tutorial
This tutorial helps you make a women's bag with zipper and two straps. Using these pro tips you can sew tote bag for you or for sale.

How to Make Jersey Womens Shorts
Here you will find 30 photos with pro comments how to sew women's jersey shorts. Using this tutorial you will be able to sew children's shorts also.

How to Make Jersey Womens T-Shirt
Learn how to sew t-shirts from knit fabrics. Here you find tutorial on how to make jersey women's t-shirt with 20 photos and pro comments.

How to make women's reversible bucket hat
Try to do the women's bucket hat yourself. It's a super easy and free method that'll teach you how to sew fine and nice sun hat for yourself or your kids.