How to Make Womens Reversible Bucket Hat
Want to sew the women's bucket hat yourself? Here is a super easy and free method that will teach you how to sew fine and nice sun hat for you or your kids.
Its a very good way to sew a summer womens sun hat adult-size. This tutorial helps you make a kid-sized hat also. For this summer cap you need approximately 1/3 yard of fabric. For sewing face side and wrong sides of hat you can use 2 different fabrics. In this case you can make a reversible cap.
How to make pattern one piece of bucket hat
If you don't want buy my pattern, try to do it yourself. Using these photos and your individual measurements you'll need to draft one piece (in the form of a bell) and then cut 6 identical pieces of a hat.
Tips: Before cutting a fabric, that you will be used for sewing a sun hat, will be better make a trial hat from paper or old fabric.
After fitting on your head you can make adjustments to the pattern (in one piece) and repeat the fitting a hat.
Make two halves of sun cap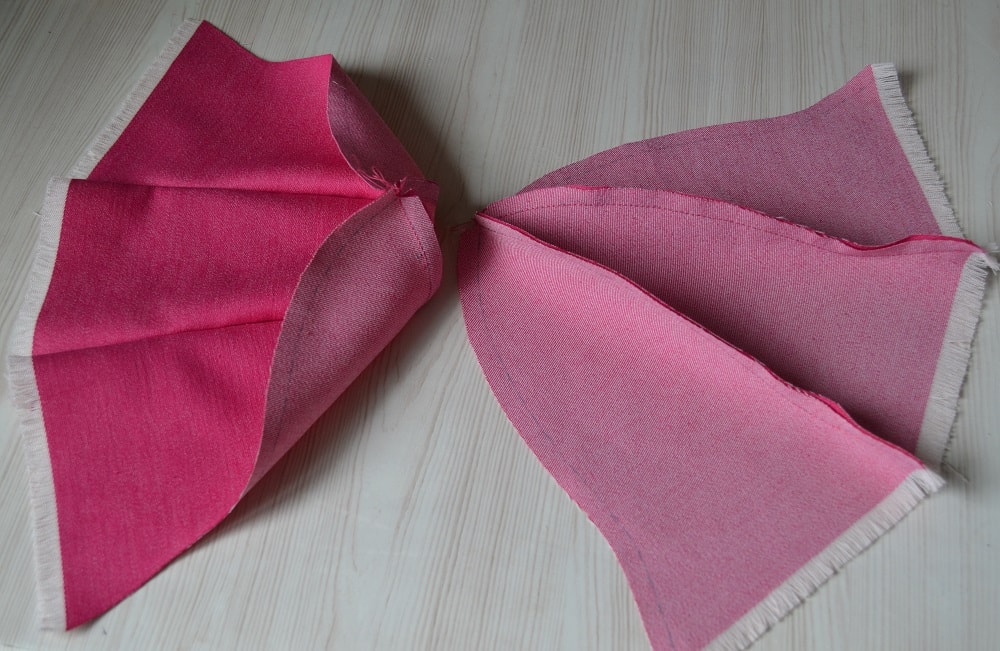 Now you need to bundle your cut pieces in 2 sets having 3 pieces for each side a hat.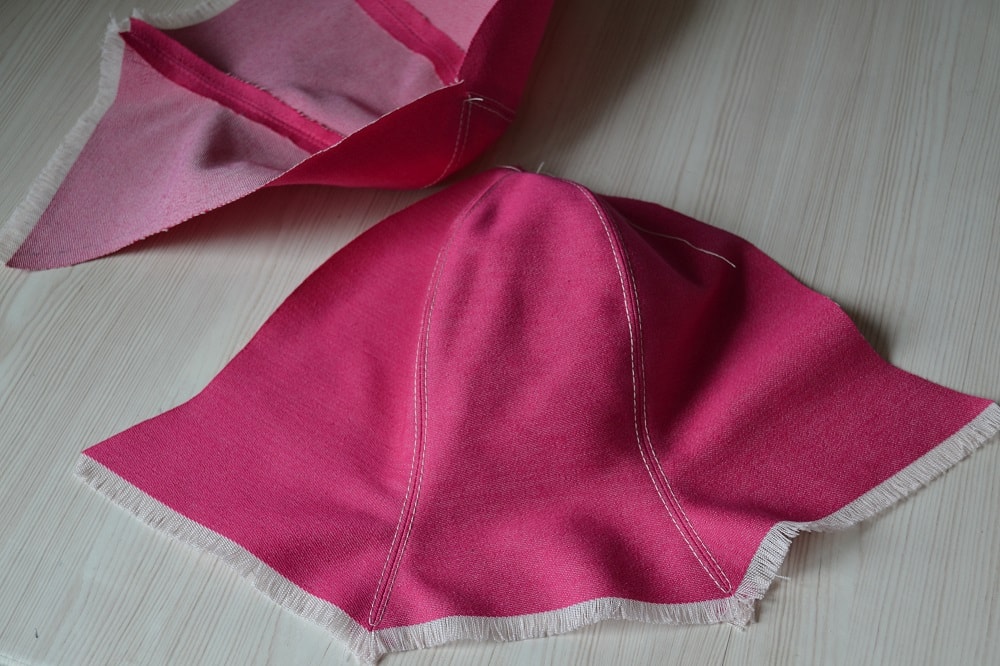 After joining all pieces in two set you need make the double finishing stitches.
Sewing of both parts of a sun hat together
Now both parts of a sun hat is needed sew together. Place them right sides together and make a seam along edges, as shown.
All seams are 3/8" unless stated otherwise.
If you dont want make a reversible bucket hat the internal edges of fabric not necessary be overlocking.
The double finishing stitches
Don't forget make the double finishing stitches.
This womens summer hat has a lining
This model of the womens summer hat has a lining. Using pattern a hat you need to cut 6 pieces from lining fabric and stitch them together, as shown. Dont forget add seam allowances.
Note: Instead the lining you can use thick fabrics. In this case a summer hat can be turned to the other side. It will be a reversible bucket hat.
Frayed edges of the caps
Before adding the lining to the face part a hat we need to cut corners of seams along bottom line, as shown.
Now you need to baste or pin inner and face parts of summer hat together.
Finishing seam around bottom a hat
At this stage you can make a seam along the outside edge of both caps halves.
This seam was the last step of sewing this womans reversible hat.
Decorations on the top a hat
Now you can attach to the top of a reversible hat this decoration.
You can add to the top a hat the long cord and sew big button or come up with your own version.
Full tutorial and pattern a hat (four sizes)
This tutorial is free abridged version. Full version of step-by-step tutorial with pattern having 4 sizes you can buy for $ 5.
Pdf files we send email after receiving money.
E-mail for sending a letter you can find on the contact page.
Want to learn how to sew a beanie hat simple and easy? In this video are steps of sewing a reversible slouchy beanie hat from knit or jersey fabrics.

Newsboy Cap Tutorial with Pattern
Look at my newsboy cap and may be you will have a desire to make such a hat. Here you will find the tutorial on how to sew newsboy cap and pattern having two sizes.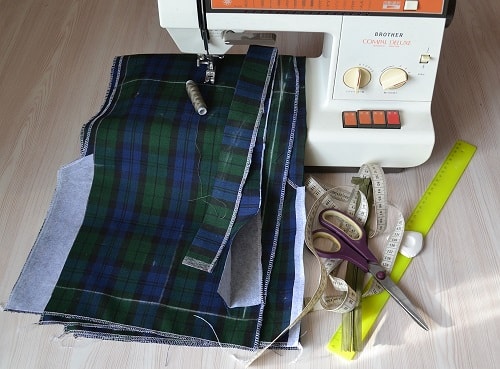 Tutorial How to Make a Pencil Skirt
This is the easy and detailed tutorial on how to sew your pencil skirt or any other models of the straight skirts.

How to Cut the Bottom of Jeans
These are steps on how to restore the bottom edge of your old jeans. In this post you will learn two ways of cutting bottom of your jeans at home.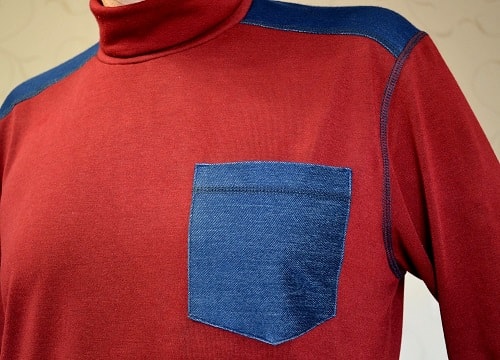 How to Sew Stretch and Knit Fabrics
If you want to sew t-shirt or kids pants from knitted fabrics here you find tips on how to sew stretch and knit fabrics with a regular sewing machine.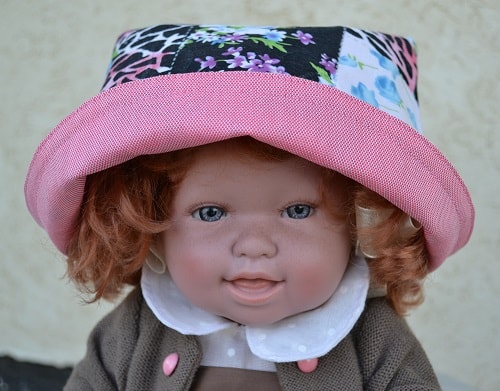 Girls Summer Hat Tutorial
This summer kid's hat looks fine and will be good protect your baby head from the sun. Try make girl's sun hat using pro photos and comments.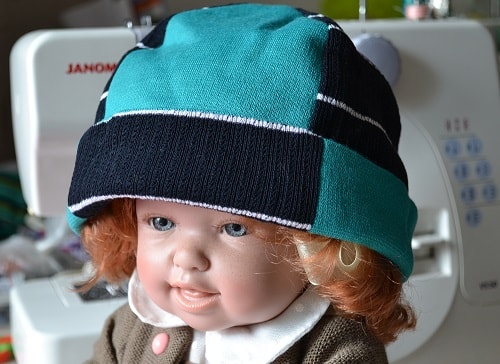 How to Make Reversible Slouchy Beanie Hat
This reversible cotton jersey beanie hat is suitable for boys and girls. Here are steps on how to make it with 20 photos and comments.