How to Sew a Pencil Skirt
You have decided to make an usual simple skirt but do not know where to start? In this post you will find many useful tips on how to make a simple pencil skirt.
It is a comprehensive guide for sewing a pencil skirt yourself that is adapted for beginners.
For better visibility of the learning process I used sewing thread white.
Free pencil skirt pattern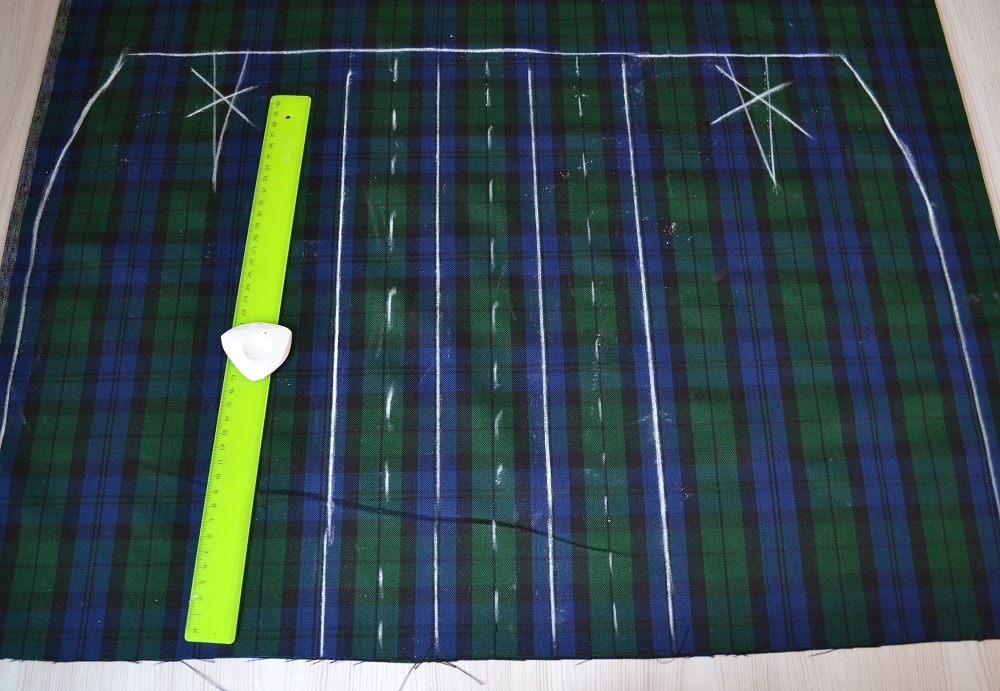 A detailed description of drafting a pattern of a straight skirt can be found in other articles of the site. For example, in this article Free pattern of a straight skirt and others.
If you need to make a few front folds this draft scheme will helps you make this addition to a pattern of skirt.
See also: How to make pleated skirt and How to draft and sew darts.
Two detailed tutorials how to draft the pattern of pencil skirts you find in the end of this article in section "Related Tutorials and Tips".
Preliminary preparation of skirt details
First you need to cut out all parts of the pattern a skirt from fabric.
Second step - all parts of a skirt we need to neaten using a serger. If you don't have an overlock sewing machine you can use zigzag stitches.
Note: Some details of this pencil skirt need to strengthen with an adhesive fabric (waistband, vent etc.).
First steps of sewing a pencil skirt
Now is time to sew a skirt using a sewing machine.
Start sewing with attaching both back parts of skirt along center line.
This is hardest part of sewing a pencil skirt. On the top part a skirt (waistline) you must install an invisible zipper. In addition to it on back part the skirt you need to make vent also.
But now you need to sew both edges these parts of skirt together, leaving a top a segment 18-20 cm. In this place you must to install an invisible zipper.
When you have sewn both sides of back along central line put it aside. You will continue to sew it but a little later.
Now is time to sew the back and front parts of skirt together!
Now you sewed together both parts of skirt along sides.
Now you need press these side seams open. Be sure to iron these seams on face side a skirt also.
How to install an invisible zipper
To install an invisible zipper you need use a special presser foot.
At this stage your pencil skirt looks almost finished.
How to sew a waistband of skirt
Next you must to attach a waistband to the top part of the skirt. Add the waistband to the top edge a skirt with seam allowance 1 - 1,5cm.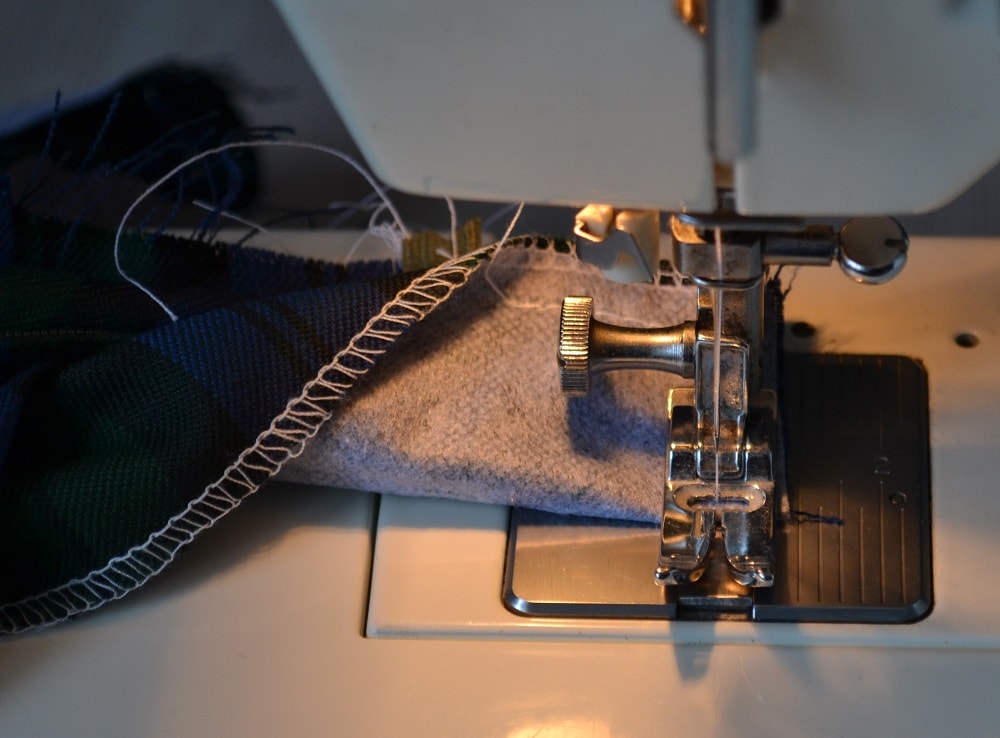 The waistband of pencil skirt can have a hole and button so you need to make a small "tail" about 3-4 cm (on the left side of skirt).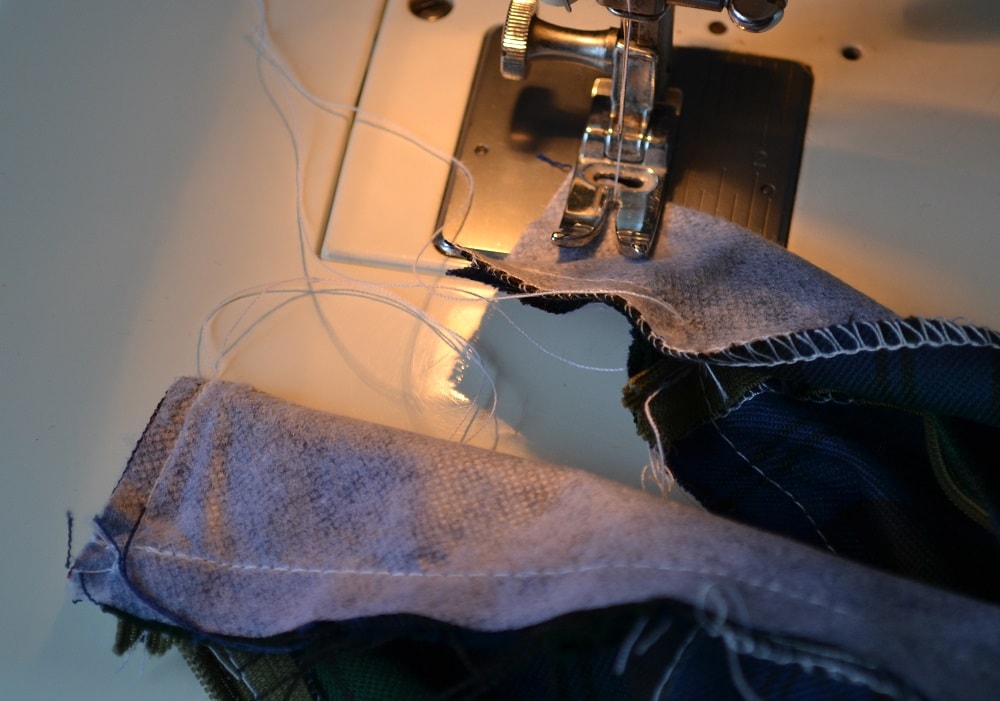 On this photo you can see how to make both edges of waistband.
Next, turn out both ends of the waistband, as shown.
When you need to make belt loops see: How to make belt loops for trousers.
Now you need make finishing stitching along the waistband seam. It is advisable to do this stitching closer to the seam. Ideally needs to sew between fabrics, in the seam.
Tip: Do this stitching at two stages, start from center of waistband to its end.
See also: How to make waistband with buttonhole.
How to make a vent of pencil skirt
To complete sewing the skirt you need to make a vent.
At first you need fold hemline and stitch along this line, as shown.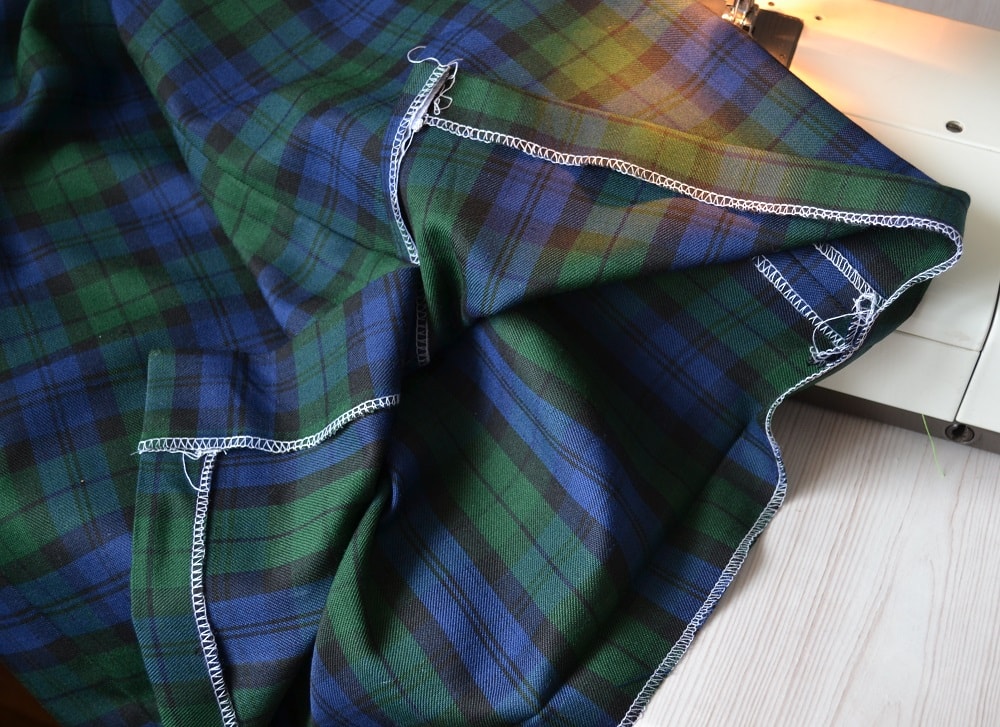 Adding a vent to skirt can make easily if your skirt not has a lining. But in any cases making of vents on skirts that will be look fine requires an experience. Tips: If you are beginner make your first skirt without a vent. If this detail is necessary try to do this on a test sample of fabric using this tutorial.
Finishing stitches on face side of skirt is last step by sewing a pencil skirt. You need to make all stitch lines very nice.
How to make a hole for button on waistband of skirt
The buttonhole can be done on a sewing machine, using a special presser foot. Do not forget only to mark the place of buttonhole with chalk before doing it.
This pencil skirt tutorial is completed. This pencil skirt has a waistband with buttonhole and an invisible zipper on the back. The button and vent placed on the back a skirt along central line.
This model a skirt is a simple project specially adapted for beginners. Many sewing operations in this tutorial are simplified. Learn this simple tailoring technology and then you could make your pencil skirt in another way.

How to Draft a Pencil Skirt Pattern Direct on Fabric
In this lesson you will learn how to draft a pencil skirt pattern without paper. We will build a pattern skirt scheme directly on the fabric. An experienced tailor will show you how to draft the pattern of the straight skirt. This free method is used to draft any size patterns of skirts.

Pencil Skirt Pattern and Tutorial pdf
Learn easy steps of drafting a pencil skirt. In step-by-step photo tutorial you find pro tips how to make a pencil skirt.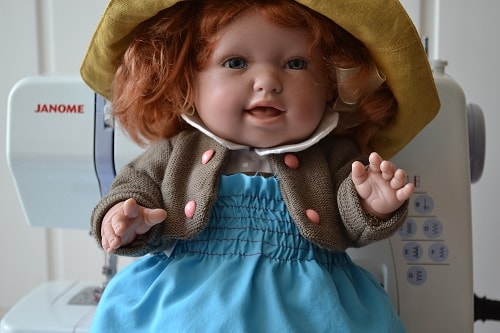 Steps to Shirring with Elastic Thread
Shirring technique is used for decoration the dresses or skirts. In this tutorial you will learn how to sew with elastic thread.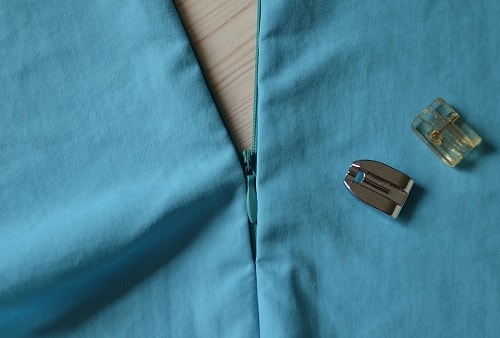 How to Install the Invisible Zipper
Learn how to sew an invisible zipper. Here are steps of installing a zipper with 30 photos and tailor's comments.

How to make women's reversible bucket hat
Try to do the women's bucket hat yourself. It's a super easy and free way of sewing fine and nice sun hat for yourself or your kids.

How to Cut the Bottom of Jeans
Here are steps how to restore the bottom edge of your old jeans. In this post you will learn two ways of cutting the bottom of jeans at home.