How to Add French Bias Tape to a Neckline
There are some ways how to make bias binding and add a bias tape around the neckline or armholes of dress, blouses etc. In this post I offer you one of these ways - the topstitching method.
This step by step guide helps you to finish a neckline of a dress with bias tape without using a serger and even sewing machine also. If you do not have the sewing machine you can use the hand stitches only.
Now let's learn the steps of French bias binding tutorial.
For French bias binding you need cut the strips of fabric at an angle of 45 degrees.
How to cut the strips of fabric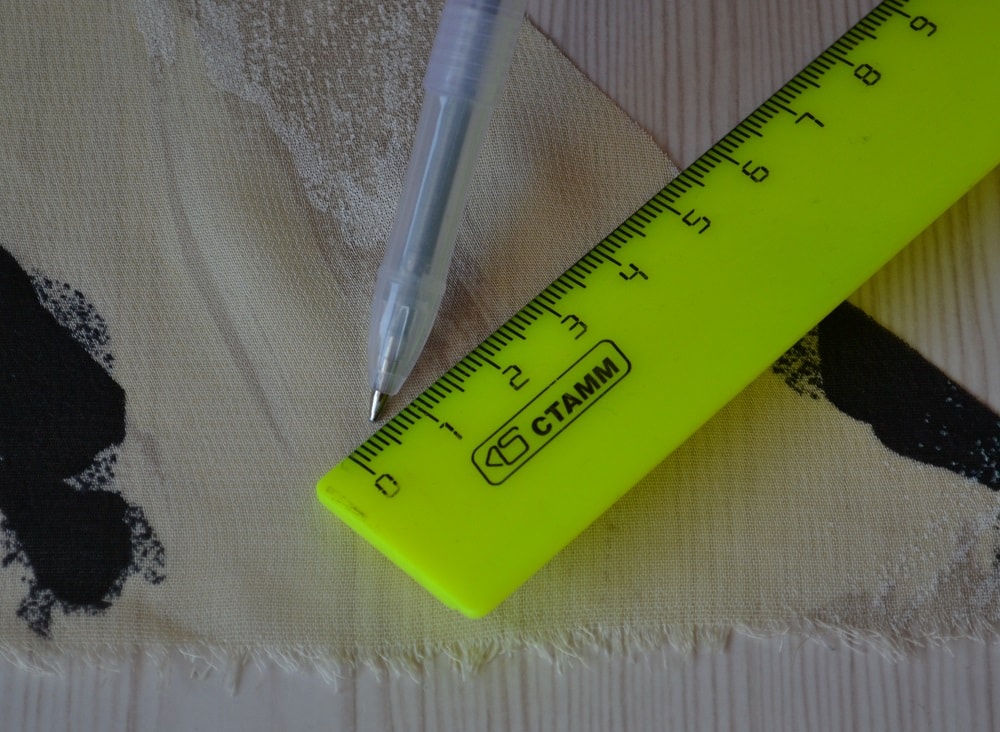 The wide of strips for French bias binding is about 5 - 6 cm.
Using this method of making bias strip around curved edges of fabrics you need a double folded strip.
Note: Fold in half the strip together on wrong side of fabric.
Now you need attach the double folded bias strip around the neck line of your dress. It's time to prepare a sewing machine to work.
How to sew double bias binding
Place the tape on the edge of right side of neckline. Sew a strip with seam allowance 0.7 - 1 cm.
1/3 part of strip is for seam allowances. 2/3 width of the tape will be used for making the bias binding around the neckline.
Press the bias band
Fold the double tape and press the bias band to the face side of fabric of neckline, as shown.hown.
This is the wrong side a neckline.
Making a French bias binding
Now you need fold the strip to the wrong side a neckline, as shown.
If seam allowance is very wide you can trim it.
With baste hand stitches fasten the bias binding around the neckline, closer to the seam.
Note: on the back side of neckline (wrong site of dress) the tape will be wider.
French bias binding before finish stitching
So looks the wrong side of French bias binding before stitching.
This is the right side of dress neckline before stitching.
Two ways of finish sewing the binding
There are two ways of attaching the binding: along the right side a bias tape and on the wrong side. I like to do the top stitching method. Make this finish line along the seam with sewing machine, as shown.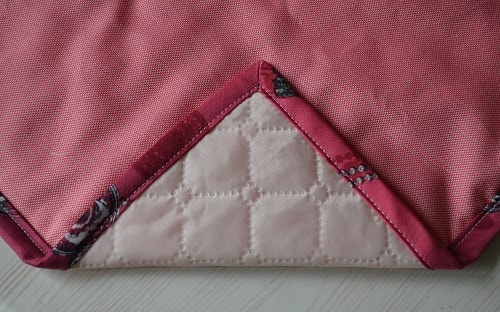 How to Sew Bias Tape around Right Angles
There are steps on how to sew bias tape around a quilt having right angles. Here's easy way how to join each of two parts of bias strip at a 45 degree angle.

Womens Short Sleeve T-Shirt with Bias Tape
This women's t-shirt has a few features. Here you will find the steps on how to make a bias binding with elastic into the hem. The tutorial contains 20 photos.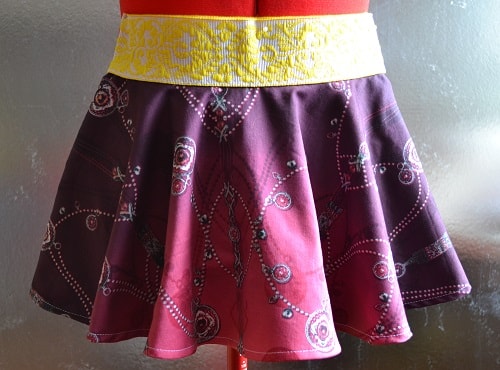 Girls Circle Skirt with Elastic Band
Learn how to make the full circle skirt with elastic band. Try sewing this simple model a skirt for girls 4-5 years old.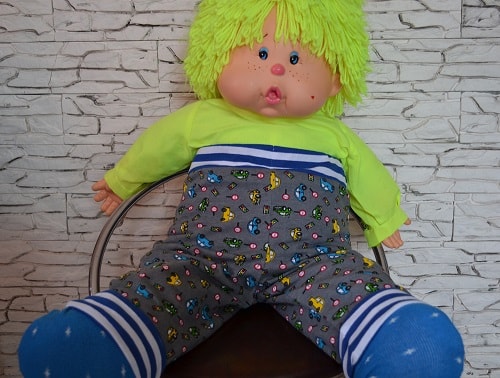 How to Make Children's Pants with Elastic Waist
Looking for some easy knit pants for your toddler? Try make knit pants with step by step tutorial that has more 20 photos and comments.

How to Sew an Elastic Waistband
In this tutorial I show you how to make an elastic waistband for skirt or knit shorts. Here you get the tips how to sew waistband casing easily and professionally.

How to Make the Pants Cuff Tutorial
The cuff is best way of hemming boys trousers. If you cannot do cuff pants use this step-by-step sewing tutorial.