Girls Circle Skirt with Elastic Band
Do you want make something fast and easy for your little daughter or for young schoolgirl? In this case try to make this full circle skirt. It is the easiest kind of skirts that can sew even beginner.
Learn how to make the full circle skirt with elastic band. Try sewing of the simplest model a skirt for girls 4-5 years old using this tutorial.
Fabric consumption for sewing a skirt
Before making this full circle skirt you need buy 0.6 yards fabric (wide fabric is 150 cm) and an elastic tape having length about 70 cm (wide 5-6 cm).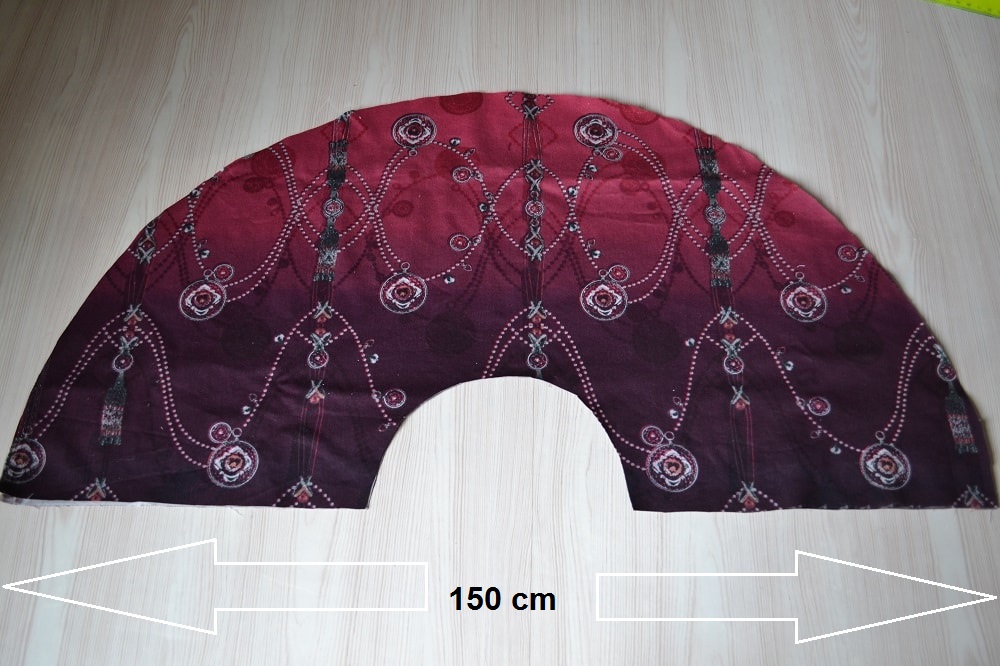 Note: From a 0.6 yards fabric you can draft the full circle skirt having length 25 cm maximum. Such length a skirt is suitable for girls 4-5 years.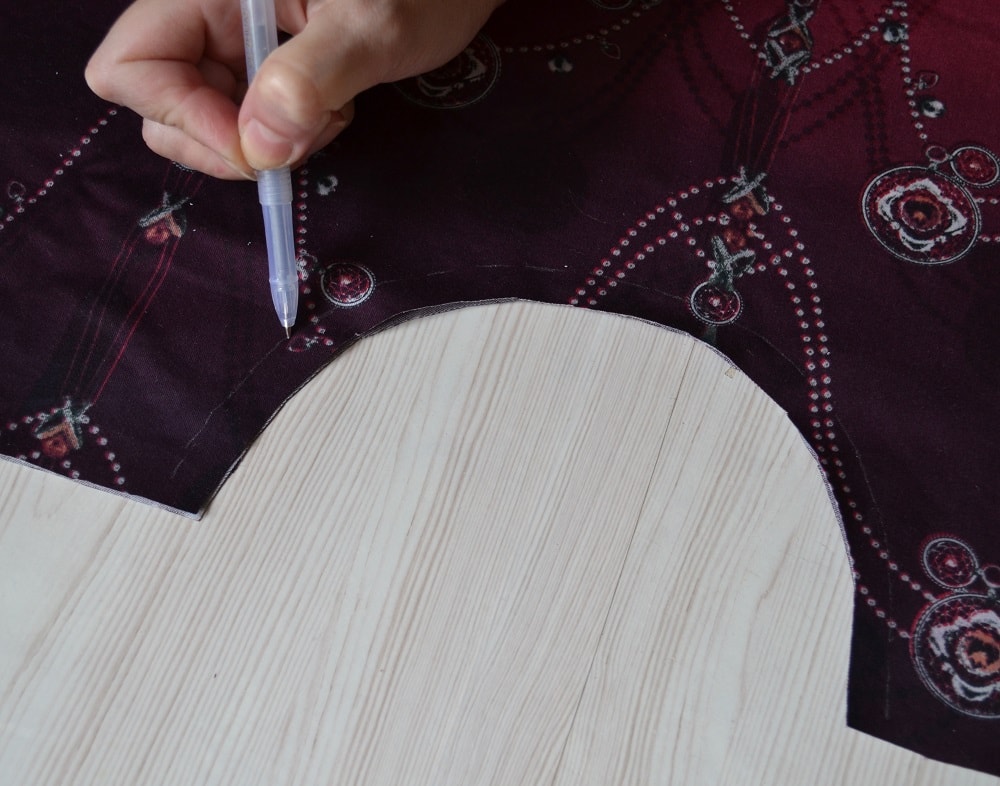 Don't forget add to the waistline and hemline the seam allowances 3/8".
Preparation of skirt details before sewing
Now you need to divide the waistline of every part a skirt in half.
First steps of sewing a full circle skirt
Now switch on the overlock sewing machine and sew all these edges of fabrics around, as shown.
Join on sewing machine both parts of full circle skirt along the one side only. I recommend pin both parts a skirt.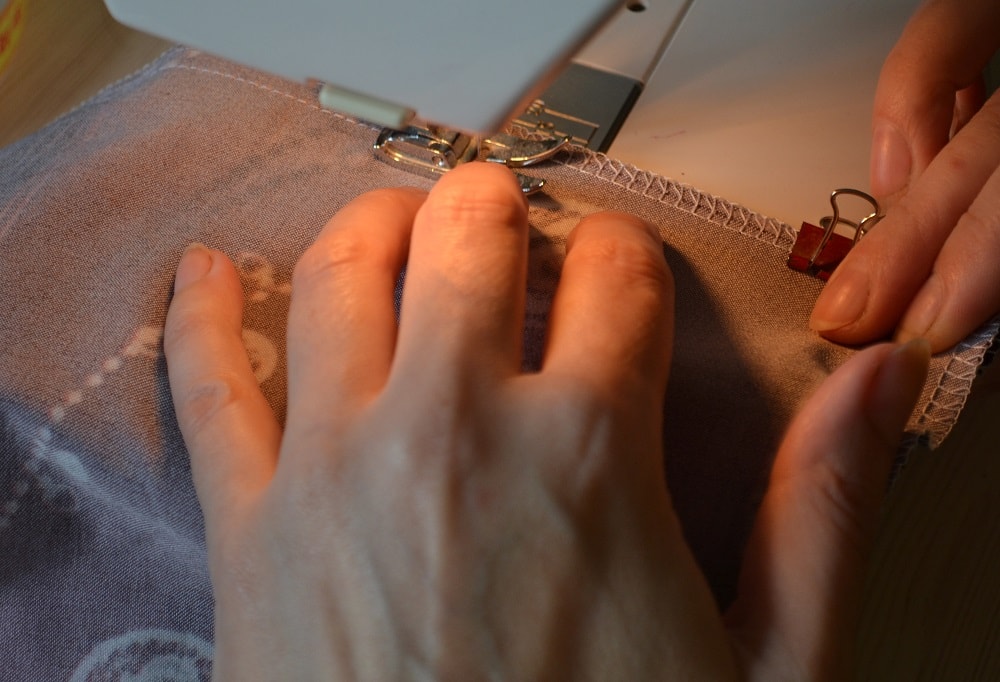 Now you can stitch it on sewing machine.
How to attach an elastic waisband
After measuring a length of elastic strip you need mark it into four equal segments.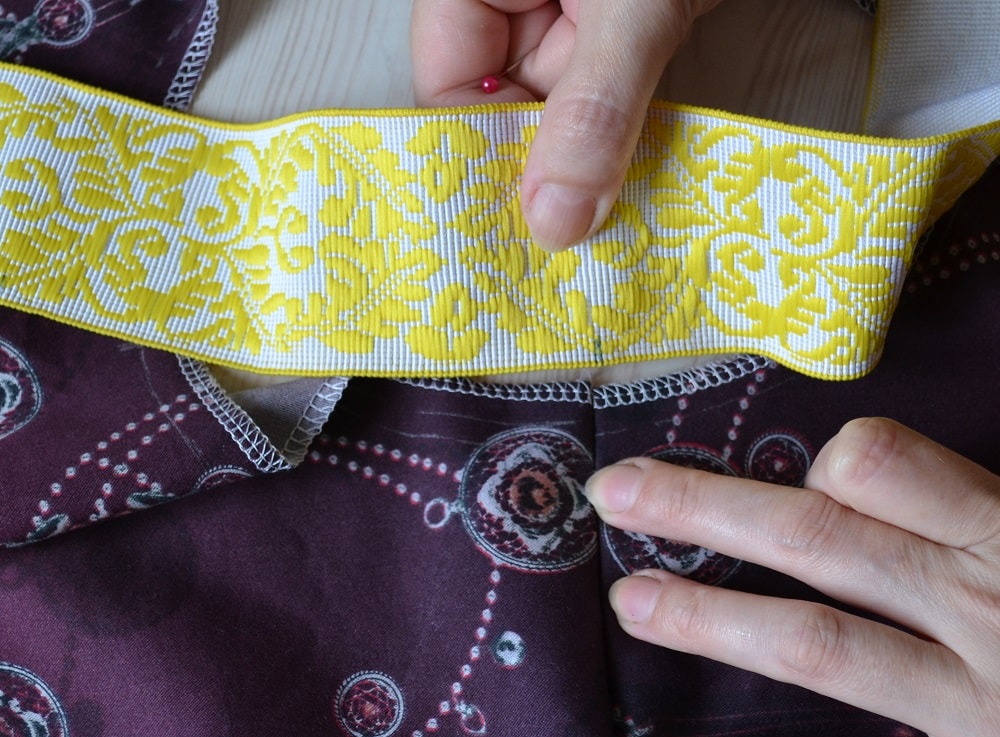 Next, combine the marks of elastic tape with marks of fabric (waistline a skirt).
Place the edge of elastic tape along the line that was marked on the fabric with chalk in the previous step (waistline with seam allowances).
Pin it at four points.
Stitches for sewing an elastic tape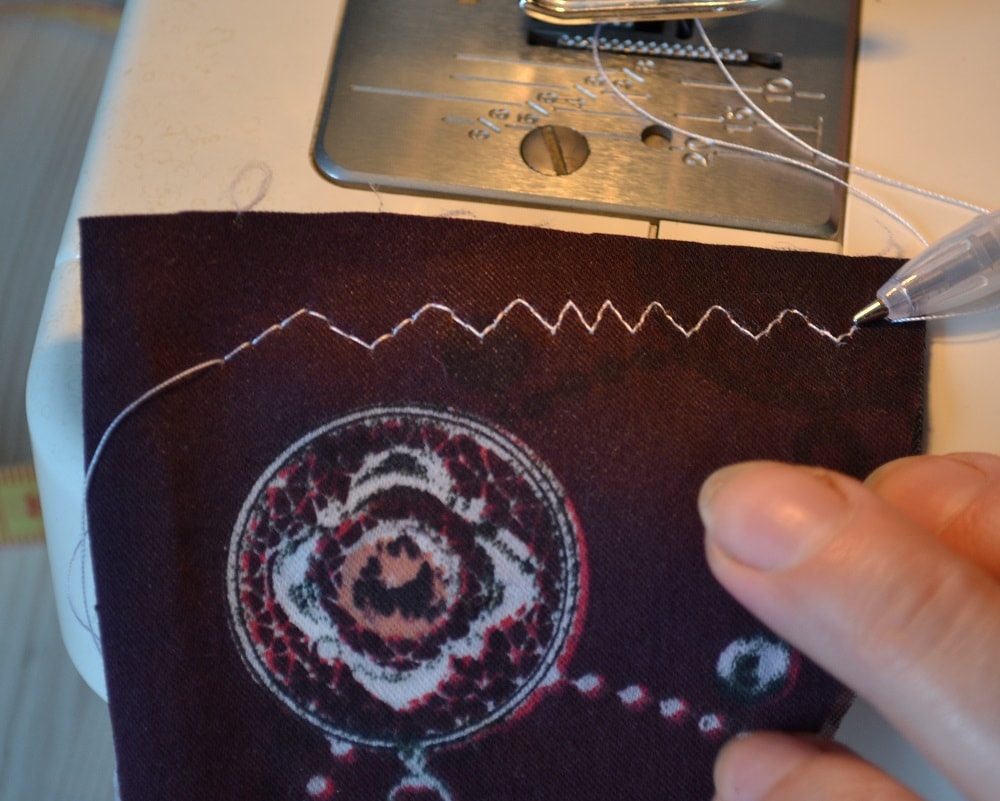 For sewing an elastic tape you need use zig zag stitch.
The straight stitch cannot be used. Select on sewing machine special kind of zig zag stitches using for sewing stretch fabrics.
Start sewing an elastic tape to the top edge a skirt.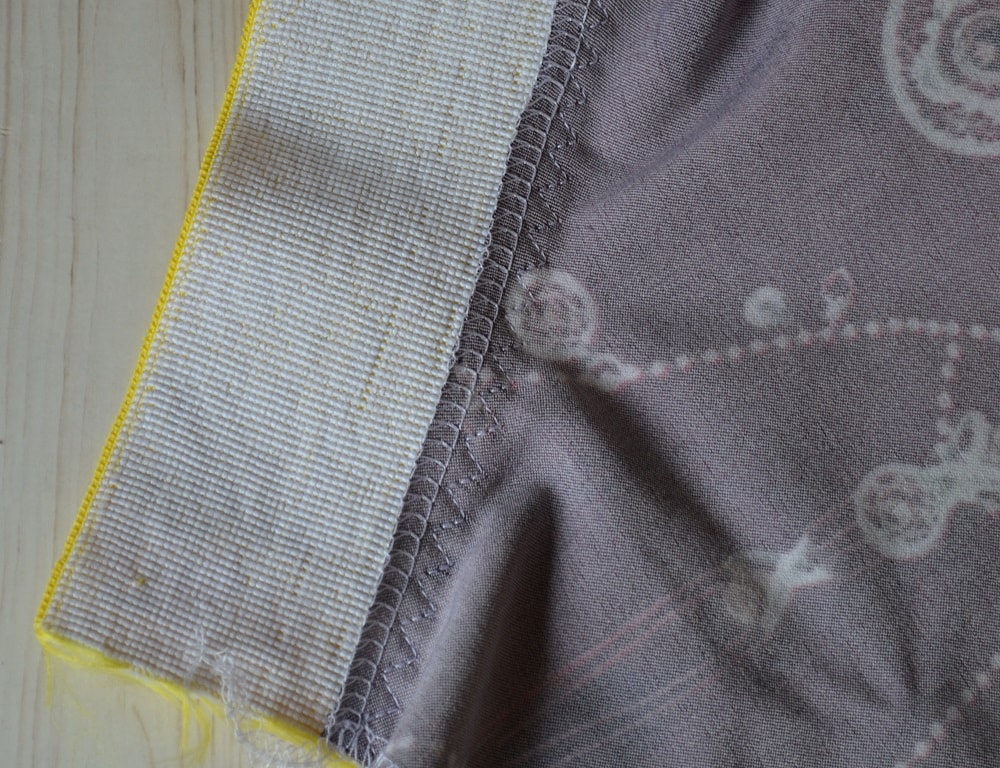 Using this kind of zig zag stitch is better.
Last steps of sewing the skirt with elastic band
Now is time to join both parts of skirt together with an elastic tape. But before sewing will be better fasten it with clips.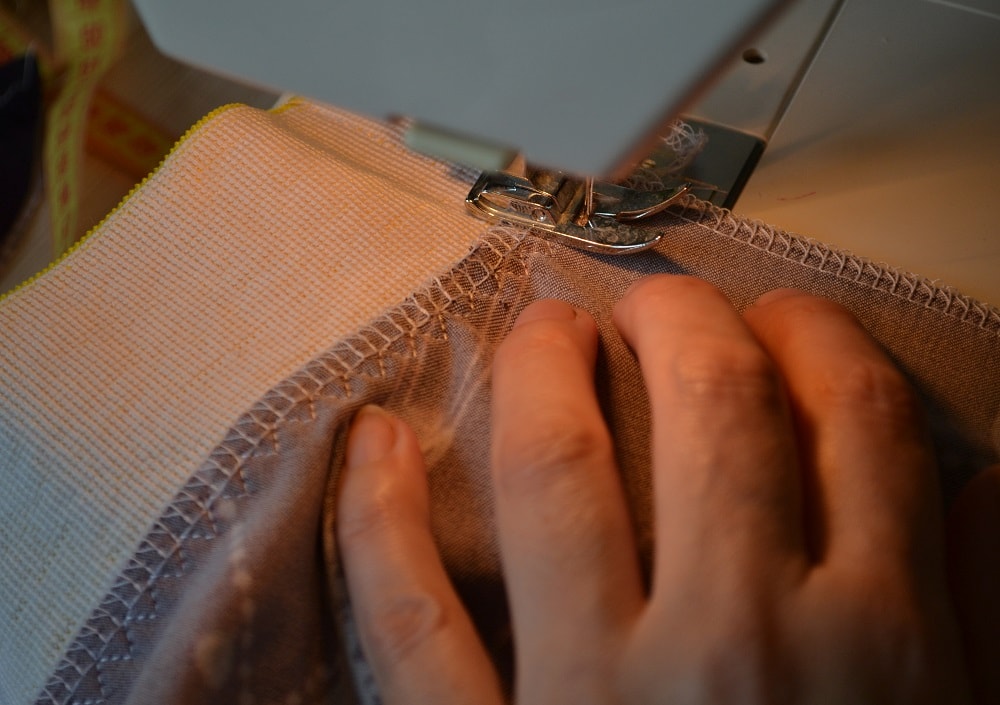 Now you can stitch it on sewing machine. Start sewing along side seams on top.
The edges of elastic tape you need fold down and stitch, as shown.
How to hem the bottom of circle skirt
The sewing a skirt is ready. You have only to make a hem. Firstly you need fold the bottom edge of a skirt and press it with steam iron.
After this pressing a fabric you can make the hem on sewing machine with easy.
Make this finishing stitches on the wrong side a skirt.
Now your girls full circle skirt with an elastic waistband is ready.
Learn easy steps how to make a half circle skirt in any size and for any ages!

Women's Short Sleeve T-Shirt with Bias Tape
This women's t-shirt has a few features: bias binding and elastic into the hem. This tutorial has 20 photos that show how to sew women's t-shirt.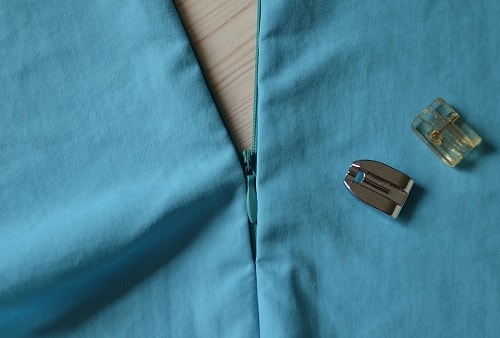 How to Install the Invisible Zipper
Learn how to sew an invisible zipper. Here are steps of installing a zipper with 30 photos and tailor's comments.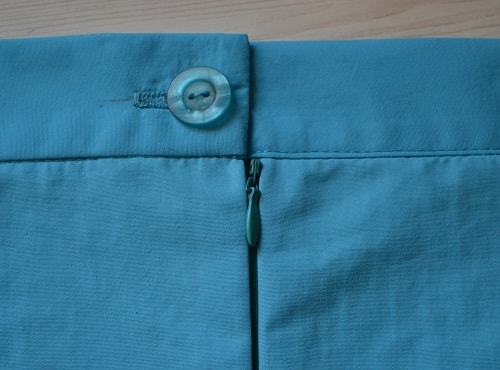 How to Make Waistband with Buttonhole
Here are steps how to stitch the waistband to the skirt or pants. This is step-by-step technique how to make the waistband with buttonhole and zipper.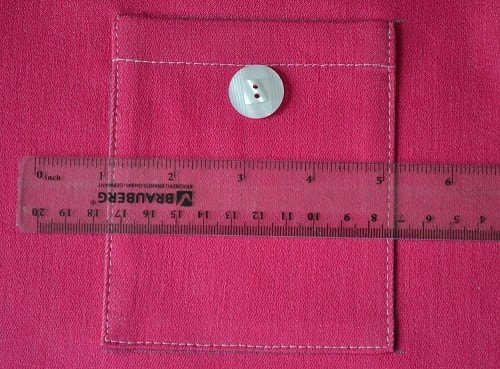 How to Make Patch Pockets
Patch pocket is easiest way how to make pockets for the skirt and any other garments. Learn how to sew such pockets with my step-by-step guide!

How to Make Pleated Skirt of Striped Fabric
Here is sewing tutorial how to make pleats from striped fabrics. These steps with photos and comments help you sew a pleated skirt.

How to Make an Inverted Pleat Skirt
If you want make a skirt with pleats you can use this tutorial. These steps help you learn how to make the inverted pleat.

How to Make Alphabet Letter Pillows
There are steps of sewing an alphabet letter pillow. You will learn how to make the most difficult form of pillows - alphabet letter A.