How to Make a Zippered Pillow Cover
In this post I will show you the easiest way how to make a pillow cover for your sofas cushions. At the bottom of pillow cover is installed a zipper. Another feature is the pillow cover is sewn of two different fabrics.
If you have difficulties in installation a zipper you can to find more information here: How to install a zipper.
If you need make the envelope pillow covers to couch in your living room this tutorial helps you make zippered pillow covers easy and correct.
For sewing this cover I use an upholstery fabric
For sewing the pillow covers you will need special upholstery fabrics and nylon zippers (length 50 - 90cm). You can use any fabrics but the upholstery fabrics are better.
Fabric consumption per one envelope pillow cover
How much fabric you need for sewing one envelope pillow cover? It depends on the size of your cushion. As an example - for pillow having dimensions 50 x 50 cm you need buy fabric 55cm lenght having width 150cm.
Now let's start sewing a pillow cover.
You will need a sewing machine (for at least) and preferably a serger. If you not have a serger you can use zig zag stitches.
Pin both short parts of fabric to do square part for envelope pillow cover.
Three parts of fabric for the pillow cover
I cut three parts of fabric for the pillow cover. You can cut only two parts: front and back sides; or one whole without top seam.
Now you need sew along these edges with straight stitches and serger also, as shown.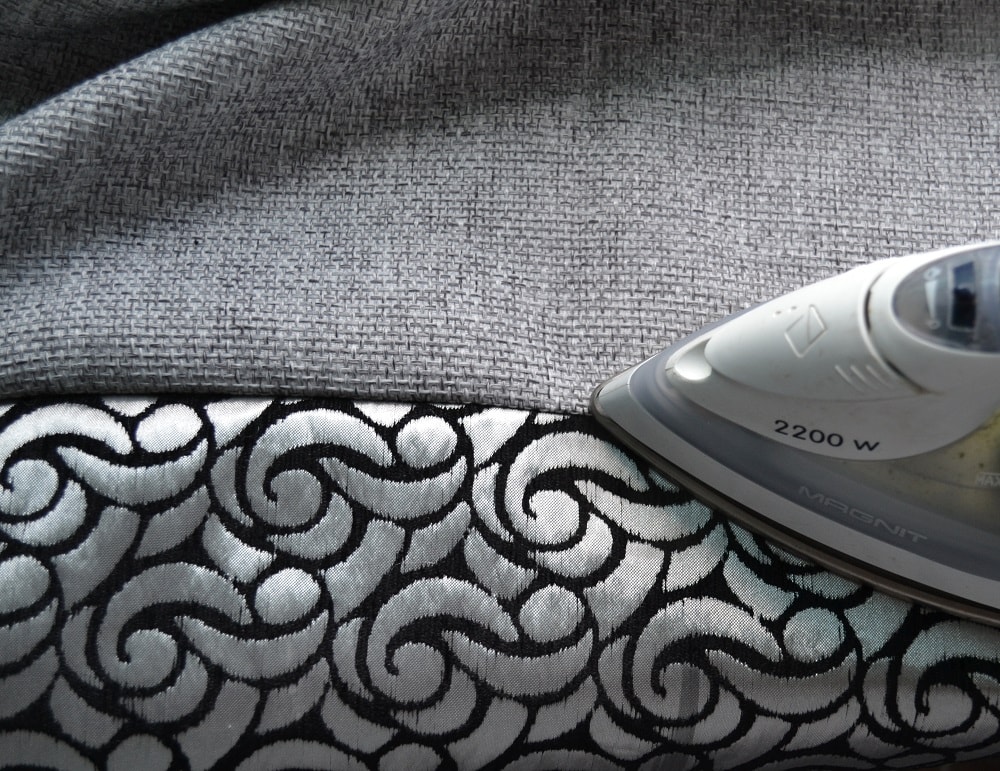 Press this seam on front side the pillow cover with steam iron.
Make decorative stitch near seam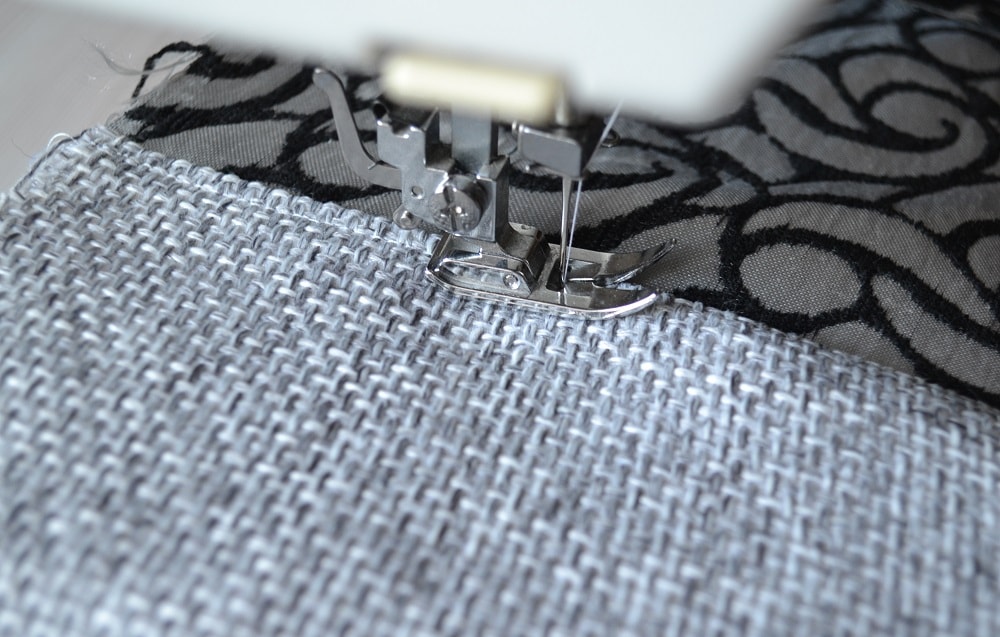 Then you can make decorative stitch with sewing machine along this seam.
The needle should pass just off of the edge a seam (with a 1/8 inch).
Now fold the fabric in half, as shown. After that you need to align both edges of whole piece fabric and check dimensions of the pillow cover (square).
I recommend to serge all four sides of fabric
If the dimensions of the envelope pillow cover are correct you need to serge all four sides of fabric.
Note: If you do not have an overlock you can use zig-zag stitches. Overlock seam will keep inner edges of pillow cover from fraying during washing.
Start installation of a zipper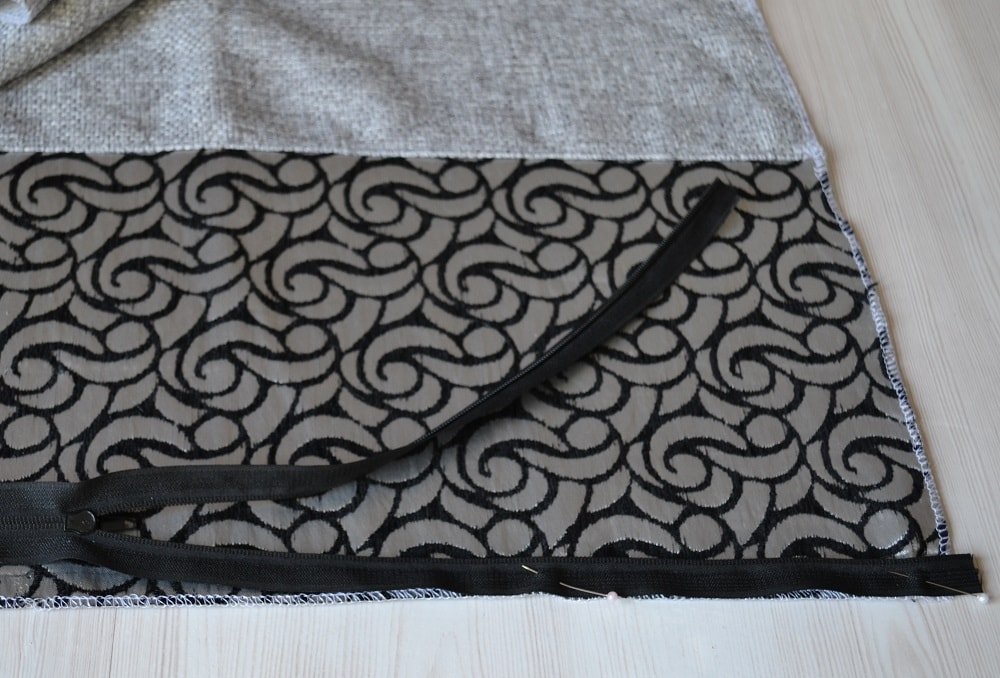 Now it is time install a zipper. Before attaching I recommend to pin it or baste it to the edge, as shown.
Remove an universal presser foot from a sewing machine and set a zipper presser foot.
Now you can start stitching along strip of zipper.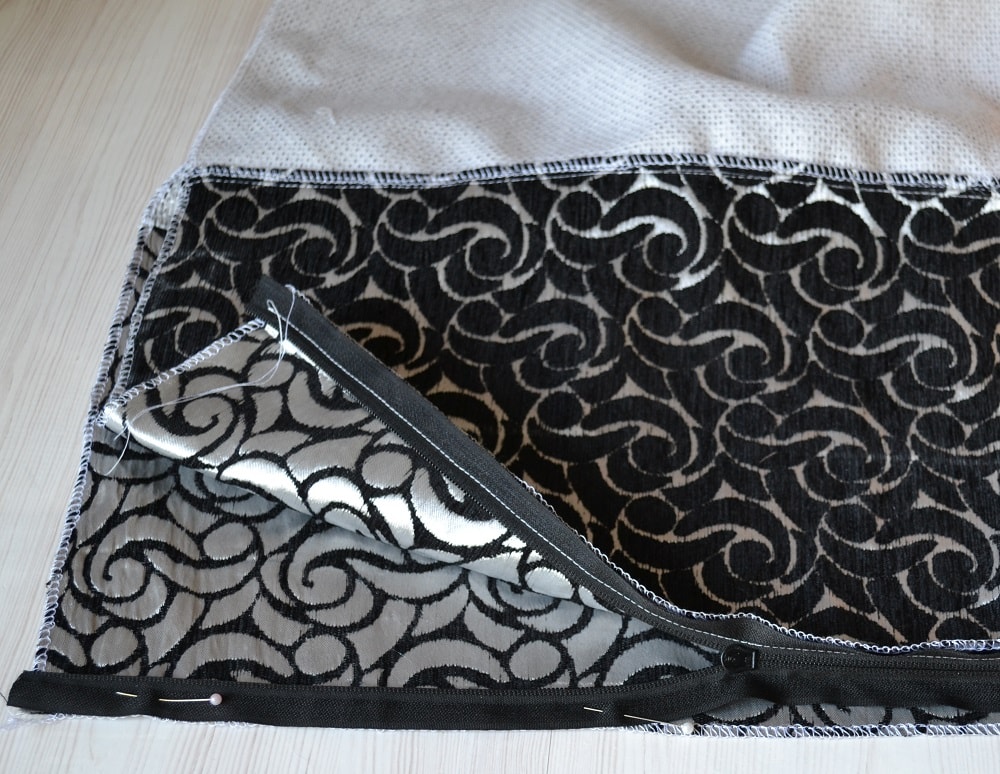 Repeat previous steps to attach second part of zipper strip.
Now close the zipper (full length).
Sew both edges of pillow cover together
At this stage you need to stitch both edges of pillow cover together with seam allowance 1-2 cm.
If you will make double stitches lines these seams of the pillow cover with zipper will be stronger.
If it is needed you can cut the unnecessary ends of zipper strips.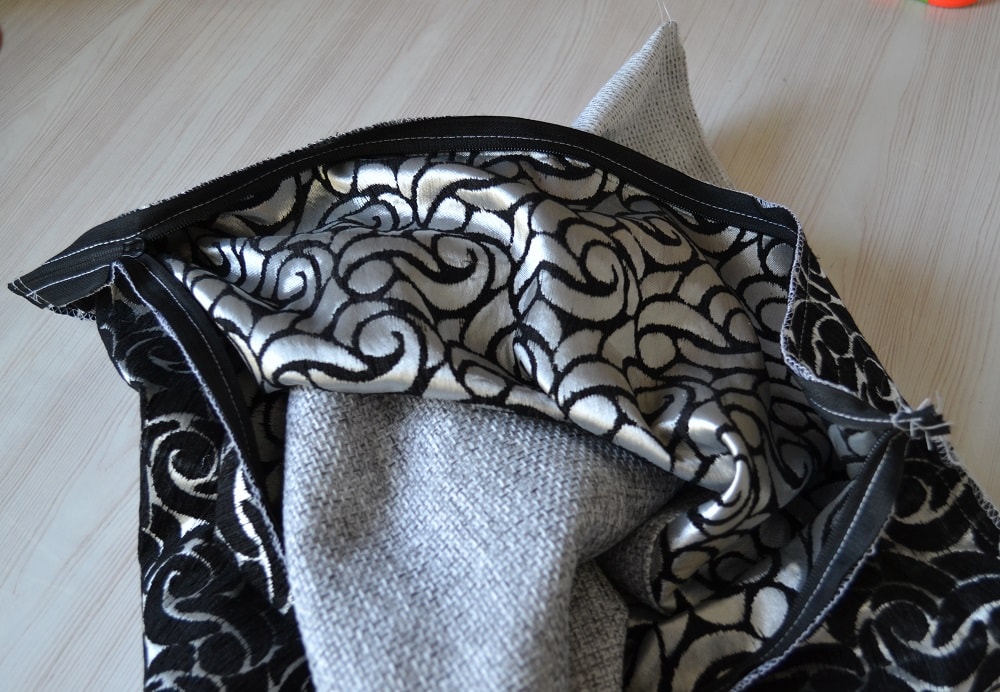 Turn out the envelope pillow cover on right side a fabric and insert into it your old pillow. But instead of an old pillow you can you can to fill the pillow cover with polyester fibre filling or another material.

How to Make a Pillowcase with Cuff
Want you save money? Then learn how to sew bed linen with own hands. In this tutorial you know how to make pillowcase with cuff for a bed pillow.

How to Make Alphabet Letter Pillows
Here are steps of sewing an alphabet letter pillow. You will learn how to make the most difficult form of pillows - alphabet letter A.

How to Make a Circle Skirt
Here are easy steps how to make a full circle skirt for your daughter 4-5 years. This skirt has elastic waist, without lining.

Sewing the Front Jeans Pockets
This is the tutorial of sewing front pocket on jeans. This sewing technique can be used for making the front pockets of the skirt also.

Tutorial How to Mark and Sew Darts
How to mark darts on your skirt or pants. Here you find tips for beginners.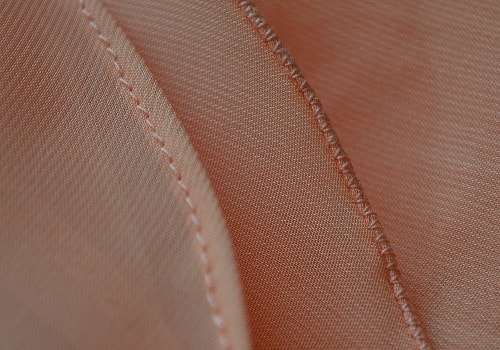 How to Hem Chiffon or other Lightweight Fabrics
Here are two professional ways how to hem your skirt or dress that is sewn from lightweight fabrics.

Waistband with an Elastic Casing
An elastic casing is easy way of making a waistband for the skirt.