How to Sew Side Pockets of Denim Skirts
In this tutorial you will learn how to sew a side pocket of jeans. This sewing technique can be used for sewing front pockets of denim skirts also.
The front hip pockets are comfortable style pockets that most often can be seen in jeans and denim skirts. Learn how to sew these front hip pockets to jeans skirt. It is one of parts of full tutorial on how to sew denim skirt.
Cutting of details for side jeans pockets
Begin by drafting of pattern of pocket that have a lining with two identical interior parts.
If you need you can learn how to draft pencil skirt pattern. This is very simple and easy way.
Please note that each pockets lining detail have to be mirrored. This can be disregarded if a fabric for lining is single-colored on wrong and right sides.
These two upper parts of the lining should be cut as shown in this photo.
Note: two other parts do not need to cut.
Now you need to cut off these areas on front parts of jeans or skirts, as shown. Here will be made input hips pockets holes.
Do not forget to add an seam allowance 1.5 cm above the input line.
Now you need to cut two bias strips (two only). To do it correct you need mark new contour around pattern of pocket hole, adding 4 - 5 cm, as shown.
Please note both parts must be mirrored.
Next, place these bias strips to the hole of pocket a skirt and make sure that they match.
The curved input of pocket hole must be strengthened by means of adhesive tape.
If you do not have a serger you can use zig zag stitches.
Sewing of front pockets denim skirts
Now you need stitch these details of pocket to back parts of pockets lining.
Next stitch these curved bias strips to another lining parts.
Begin by pinning this pockets part along pocket hole. You need matching raw edges, right sides together, as shown on this photo.
Stitch both parts together with seam allowance about 0.7 - 0.8 cm.
The seam allowance along the curved pockets hole line need clipped evenly.
This will ensure a smooth curved line around input pocket hole.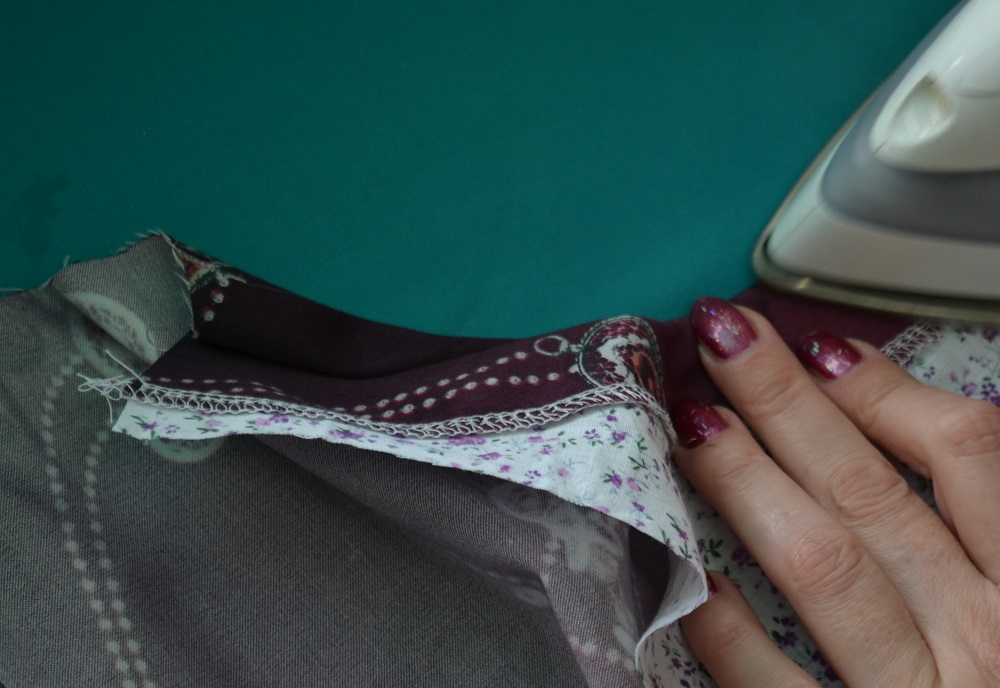 Turn a pocket to right side and press along input curved line.
Most work of sewing side pocket on denim skirt is behind.
Make finishing stitches on the pocket along the curve hole we sewed early.
If you want you can make double decorative line using a twin or double needle.
Back part of pockets lining
Next, you need to mark the curved input line on back part of pocket's lining.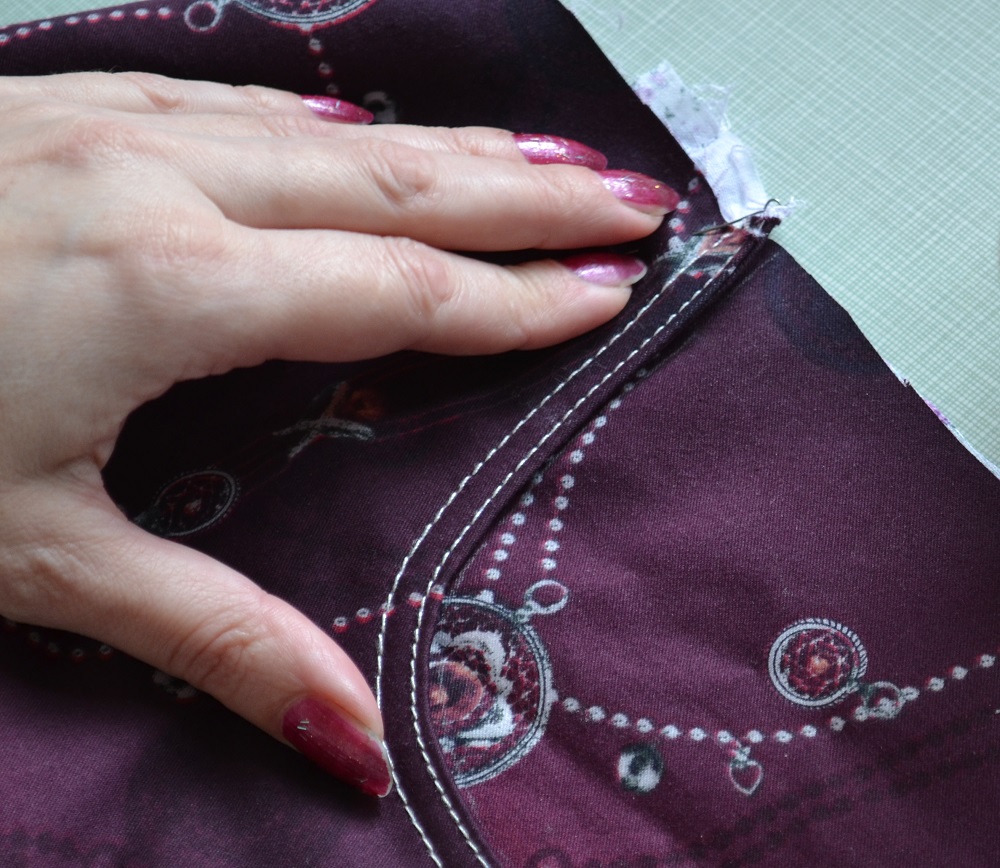 Next, place pocket back lining to front part a skirt, as shown.
Stitch lining of pocket along curved edges with seam allowance about 1.5 cm.
Fasten both edges of pocket along waistline a skirt, as shown.
Now both hip pockets for your jeans or denim skirt are ready and you can continue make next steps of sewing of your skirt or jeans.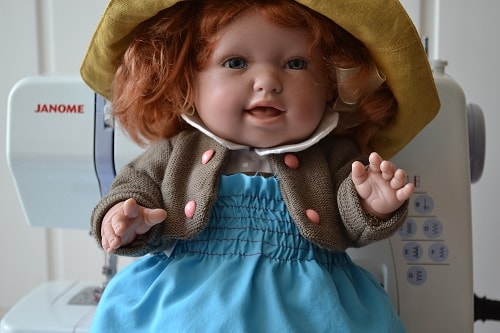 Steps to Shirring with Elastic Thread
Shirring technique is often used for decoration of dresses or skirts. In this tutorial you learn how to sew with elastic thread.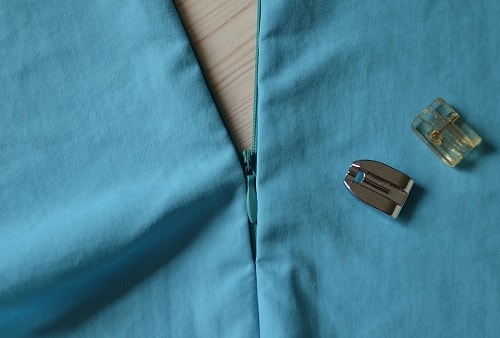 How to Install the Invisible Zipper
Learn how to sew an invisible zipper. Here are steps of installing a zipper with 30 photos and tailor's comments.

How to Draft a Pencil Skirt Pattern direct on fabric
In this lesson you will learn how to draft a pencil skirt pattern without paper. We will build a pattern skirt scheme directly on the fabric.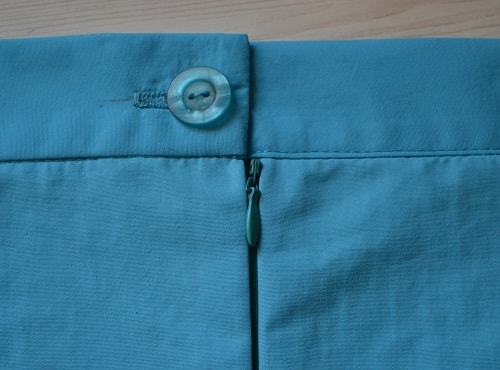 How to Make Waistband with Buttonhole
Learn how to stitch the waistband. This is waistband with buttonhole and zipper step-by-step technique.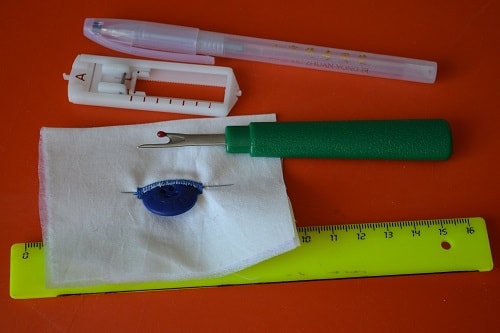 How to Sew Four Step Buttonhole
All modern sewing machines come with the ability to do buttonholes. In this tutorial you learn how to do four-step buttonhole.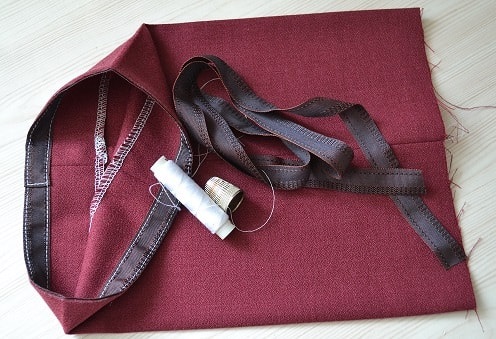 Learning how to hem your own pants and skirts
There are some ways how to sew up your hems. I offer you universal way that can use for hemming your pants and skirt or dress.