Recovering an Office Chair Seat
Main problem with an office chair is fabric that cover its backrest and seat. After some years of daily using the fabric loses its fresh appearance and even appear frayed and torn areas.
Here are simple tips on how to recover and refresh your office chair seat having an usual standart design.
How much fabric is needed to repair a chair
Before start replacing an upholstery of chair you need have some tools: Philips screwdriver, staple gun, pliers and big tailor's scissors. You have to buy a fabric that is used for upholstery (or a piece of artificial leather material). You need to buy about 60-70 cm fabric having a width of 150 cm.
Such amount of fabric will be enough for covering a seat and back of chair having standard sizes and simple standart design. But will be better measure the height and width of your backrest and seat cushions, adding 10 cm to each side additionally.
Removing chair backrest
Start repairs a chair by removing chair backrest first.
Note: Some of office chairs may be have more complex construction of fastening of backrest.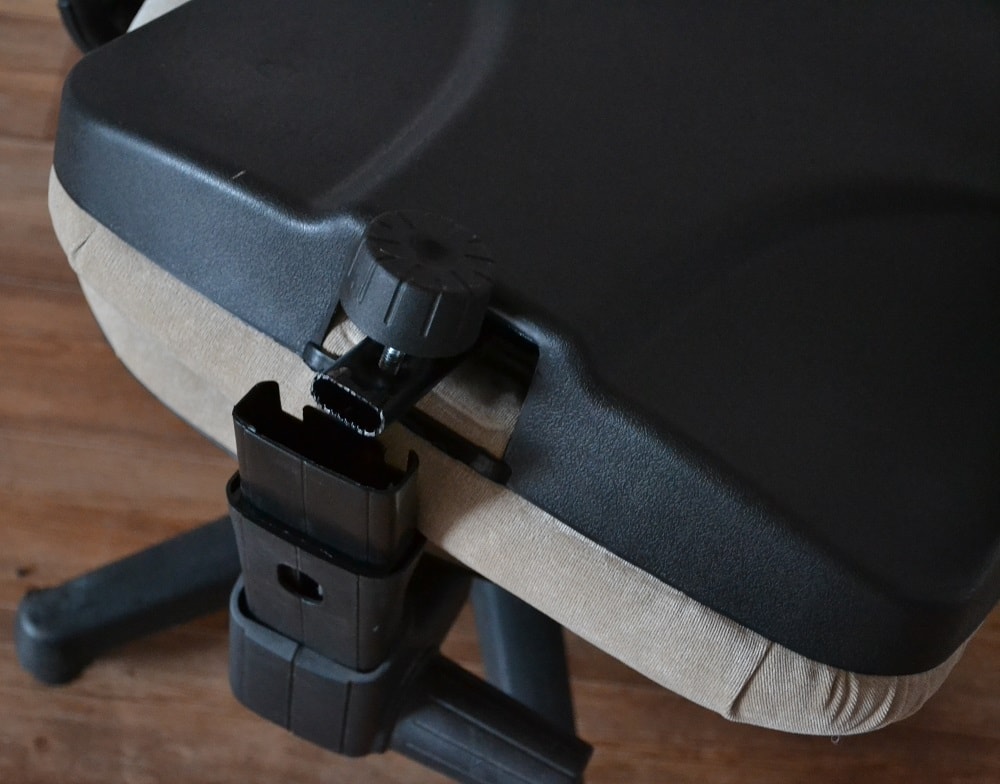 This chair is fairly straightforward to take apart. You need to unscrew this big screw only and share a chair into two parts.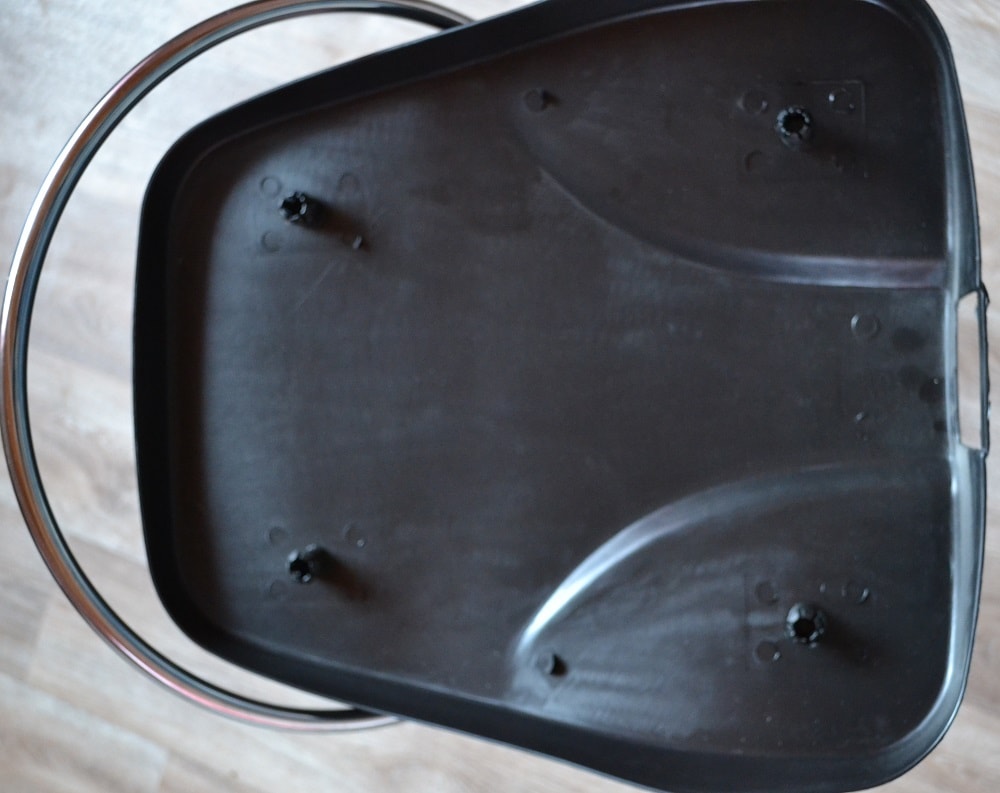 To remove this plastic cover from backrest you just need to pull up it towards you.
Other types of chairs can have a few screws holding this cover.
Adding new fabric to backrest and seat
I will not show in detail how to remove old fabric drom back of a chair. When you remove plastic cover, you will see that it is quite easy to do without comments.
It is enough to pull out the staples with pliers and remove the old fabric. Then you need to cut new fabric and put it to backrest.
Now it's time to attach new fabric with staples from a staple gun around wrong side a seat.
Note: The most difficult thing is laying out the fabric evenly along four angles of seat and backrest.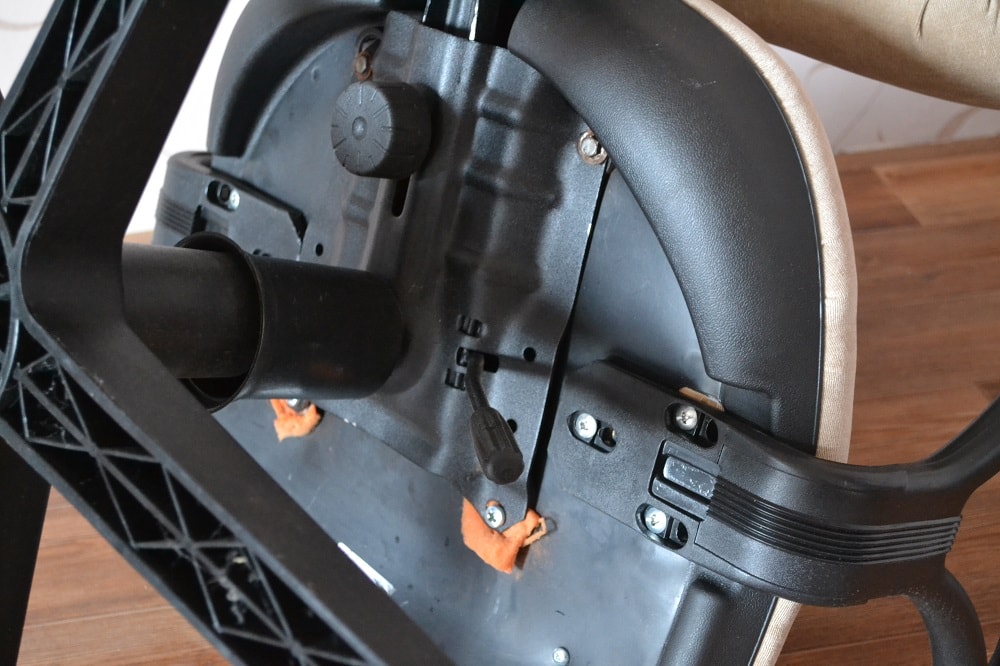 Replacing old fabric from a seat cushion of office chair will be a little harder. You need to remove the legs first. To do this, you need use a large philips screwdriver (or other tools).
Replacement of the chair seat fabric is performed similar to removing fabric from a backrest.
Remove four screws holding a plastic cover to the seat chair. Using a staple gun you need to pin new fabric. Trim excess pieces of fabric and put the plastic lid back on.
Connect all parts of the chairs seat, insert the backrest back on, reattach arms, and your office chair get a new look.

How To Make Alphabet Letter Pillows
These are steps of sewing an alphabet letter pillow. You will learn how to make the most difficult form of pillows having a form letter A.

Womens Short Sleeve T-Shirt with Bias Tape
This women's t-shirt has a few features. This is tutorial has 20 photos with steps on how to sew women's t-shirt.

How to Make a Zippered Pillow Cover
If you need make the pillow covers to couch in your living room this tutorial helps you make zippered pillow covers.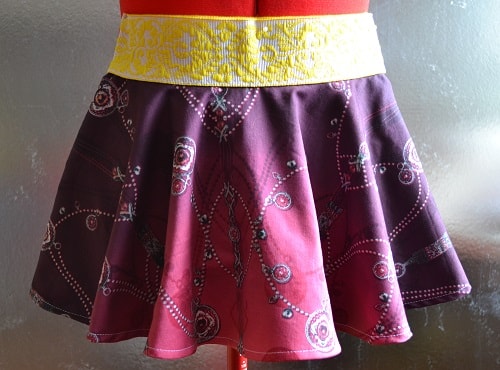 Girls Circle Skirt with Elastic Band
Learn how to make the full circle skirt with elastic band. Try sewing this simple skirts model for girls 4-5 years old.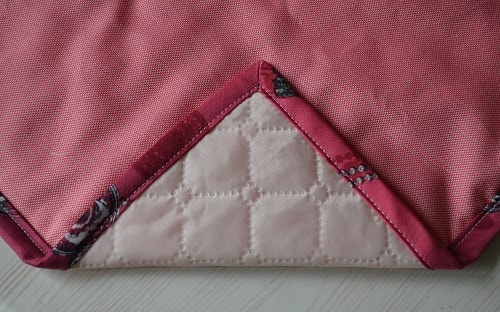 How to Sew Bias Tape around Right Angles
Learn how to sew bias tape around a quilt having right angles. Here's easy way how to join two edges of bias strip at a 45 degree angle.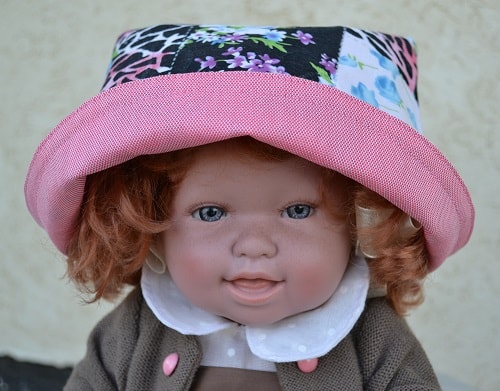 Girls Summer Hat Tutorial
This summer kid's hat looks fine and will be good to protect your baby head from the sun. Try sewing this girl's sun hat using these photos and comments.