How to Make Spaghetti Straps
The narrow spaghetti straps are used not only for a dress. Spaghetti straps keep the shoulders bare in many women's garments (lingerie, camisole etc.). These strips you can use for making nice bows, cords and other decorative elements which are used for making the crafts.
In this post you find easy steps how to make chiffon spaghetti straps.
How to cut spaghetti straps
To make spaghetti straps you need cut the strips at an angle 45 degree from thin fabrics.
Now you can begin cut the straps from thin fabric, like chiffon etc. The wide of these strips is about 3 cm.
Sewing the strip together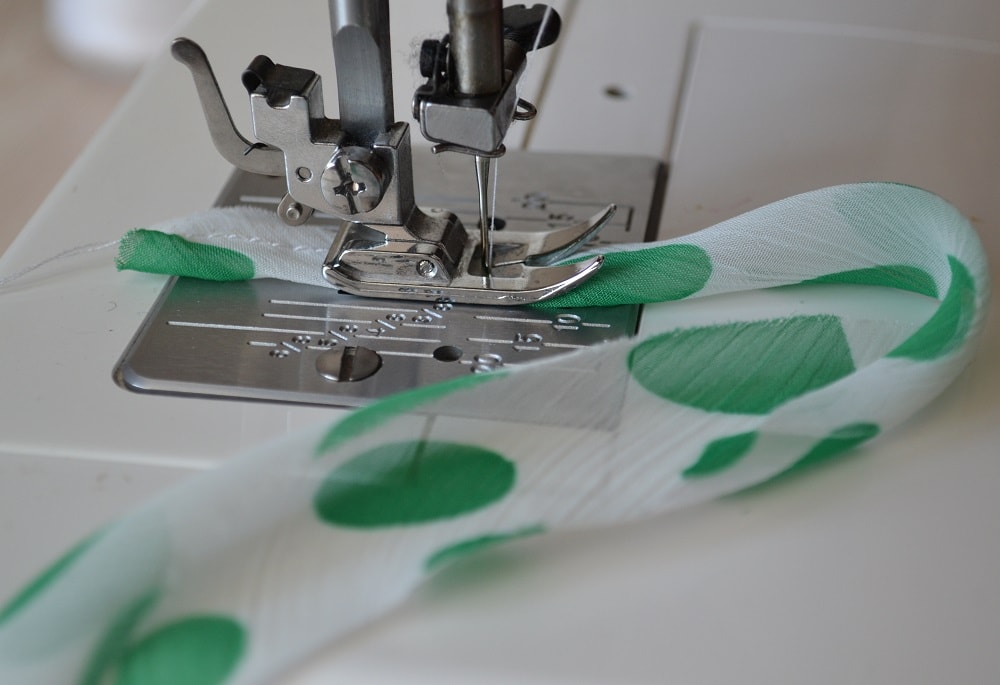 Now you need start sewing on sewing machine. The spaghetti straps is needed sew together along edges, as shown.
Fold the tape in half (face to face) together and stitch it, as shown.
Now you need to turn out the strip to the front side.
Take big needle for hand sewing. Insert in the needle eye thick thread and tie both ends this thread together.
Now fasten the thread to the edge of strip well. Make one or two turns at the end of the spaghetti tape, as shown.
How turn out the spaghetti strap
Now you need insert the needle into the strip, as shown.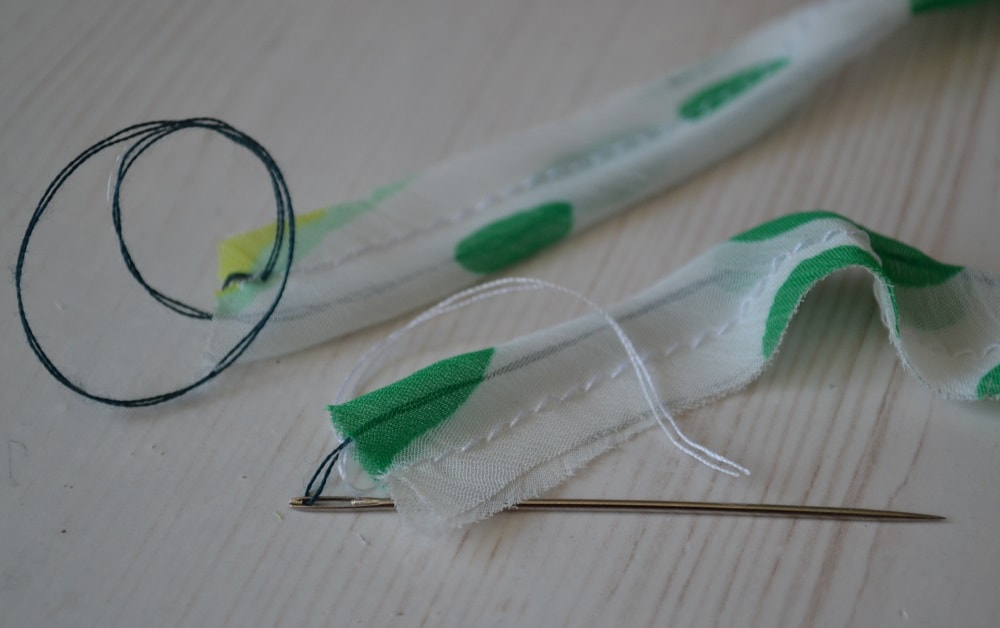 Pull the needle with thread along the strip.
Next you need make the main thing - you need turn out the strip with help of this thread. Hold your fingers the seam allowance (arrow) and step by step drag out the thread.
Now pulling out the rest of the tape will be easier.
There are some things which you can use to make this process easier (cording, bobby pin, plastic straw etc).
Try my method of making the spaghetti straps dress, it is very simple.
Example of using the spaghetti straps on dress
Now I will show you an example how you can use this strip for dresses.
Fold the strip in half and attach it to the garment, as shown.
Tie both ends of the spaghetti strip in knots and trim excess fabric, as shown.
Now you can tie a bow and it will be nice decoration for your blouse or dress, pillows etc.

How To Make French Bias Binding along Neckline
This step by step guide helps you sew bias tape along neckline a dress. Here you find the steps on how to make French bias binding.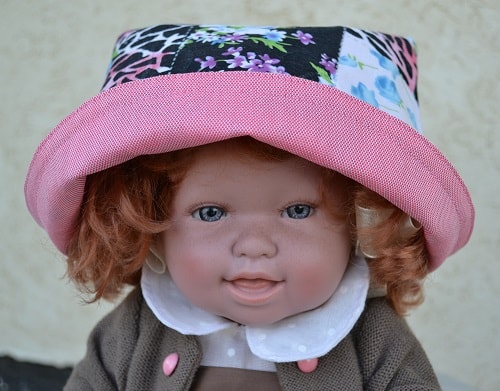 Girls Summer Hat Tutorial
This summer kid's hat looks fine and will be good to protect your baby head from the sun. Try sewing this girl's sun hat using my free tutorial.

Womens Short Sleeve T-Shirt with Bias Tape
This women's t-shirt has a few features. This is the tutorial on how to sew women's t-shirt with 20 photos.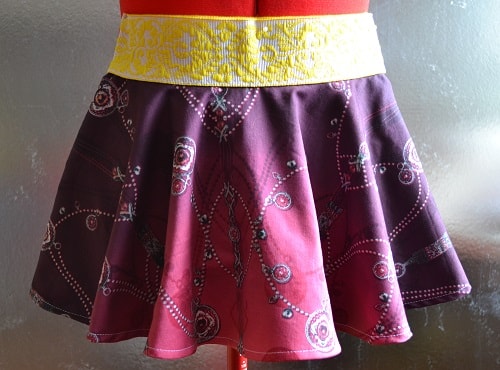 Girls Circle Skirt with Elastic Band
Learn how to make the full circle skirt with elastic band. Try sewing the simple model of skirt for girls 4-5 years old.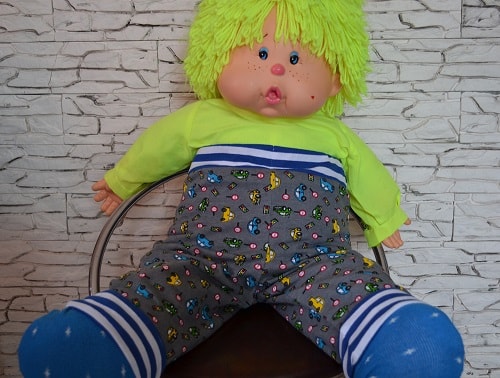 How to Make Children's Pants with Elastic Waist
Looking for some easy knit pants for your toddler? Try sewing these knit pants with step by step tutorial that has more 20 photos and comments.

How to Sew an Elastic Waistband
In this tutorial I show you how to make an elastic waistband. Here you get the tips how to sew waistband casing easily.

How to Make the Pants Cuff Tutorial
The cuff is best way of hemming boys trousers. If you cannot do cuff pants use this step-by-step sewing tutorial.