How to Sew Folded Belt Loops
There are a few ways of making the belt loops. The folded belt loops technique is one of them. Such loops easy to sew and they are suitable for any women's clothing.
Tutorial how to sew the folded belt loops for women's garment. Here is easy way of making the belt loops on waistband for your skirt.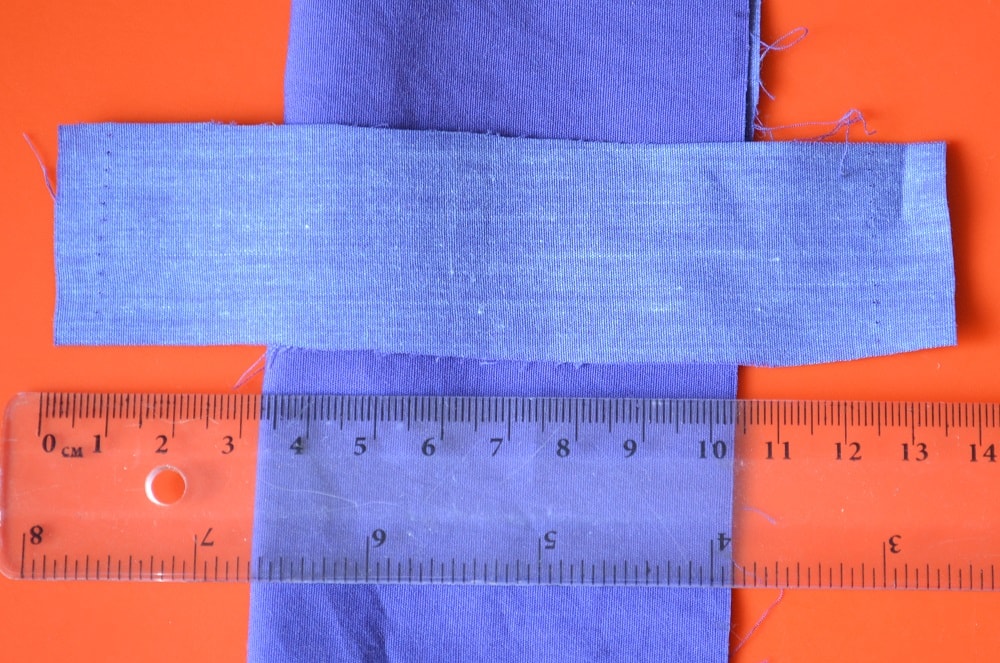 In this tutorial I will show you how to sew one loop to belt. On waistline of skirt or trousers need place five or six loops.
Try first doing one test loop. To do it you need to cut a piece of fabric having approximately these dimensions.
Folding a strip of fabric
Fold a strip of fabric in half as shown and press it.
Now you need to fold both edges of strip in half towards center line and press them with steam iron.
Before you sit down at table with a sewing machine you must make all six or five such belt loops.
Sewing the folded belt loops
Now you need choose length of stitch and set a straight type stitch.
At this step you need make first stitch, close to edge of folded loop.
Now expand the belt loop and start to sew along another edge of folded strip.
How to add the loops to waistline of skirt
At this stage the belt loop is sewed and now let's learn how to add it to waistline of skirt or trousers.
Align the edge of the belt loop to top edge a skirt. Mark the seam allowance line and add down from this line yet 0.8 - 1 cm.
At this point you need to do a few stitches on a sewing machine.
Don't forget make a few small stitches back and forth using reverse lever.
One belt loop is attached to waistline of skirt. Now you need to attach the waistband. See how to do it in details in this tutorial or here: How to make waistband with buttonhole.
How to add a waistband to skirt
Place waistband to edge of skirt (face side to face side). Sew together edge of fabric of skirt with one edge of waistband with a seam allowance 1cm. The loops will be lay between these edges.
Now is the time to iron the belt loops, as shown.
The upper end of folded belt loop must be located exactly along the top edge of the waistband.
How to sew the waistband and belt loops
Before to fasten the top edge of the belt loop you need to do a long stitch line along the lower edge of a waistband, as shown.
Make a stitch line close to the bottom edge of belt or into the seam (ideally)
It's time to make top short stitch. If you don't can use reverse stitches of sewing machine (too thick area) you can turn direction of sewing. It must be done several times and ends of threads must be tied.
At last step you need cut unnecessary inner pieces of belt loops leaving 1 cm.
I hope using this tutorial you are made the folded belt loops for women's garment easily and correctly.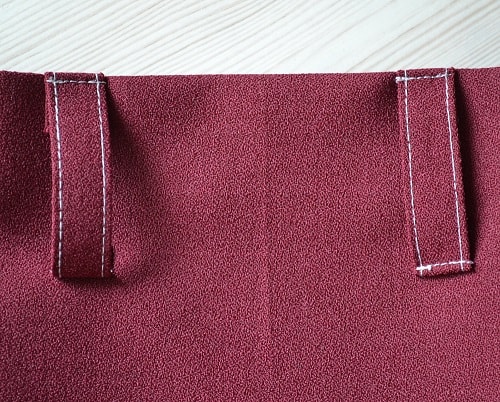 How to Make Belt Loops for Trousers
How to make belt loops for trousers. Using this sewing technique you can sew belt loops for skirt also.

How to Make French Bias Binding along Neckline
This is step by step guide that helps you to make bias tape around a neckline of dress. Learn steps of French bias binding tutorial.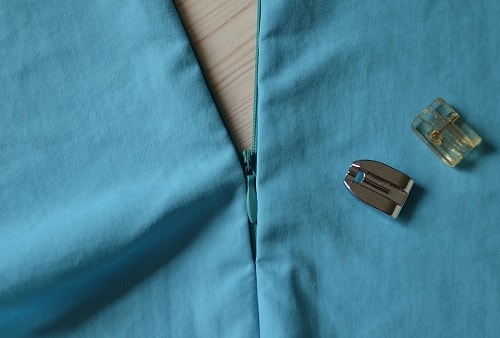 How to Install the Invisible Zipper
Learn how to sew an invisible zipper. Here are steps of installing a zipper with 30 photos and tailor's comments.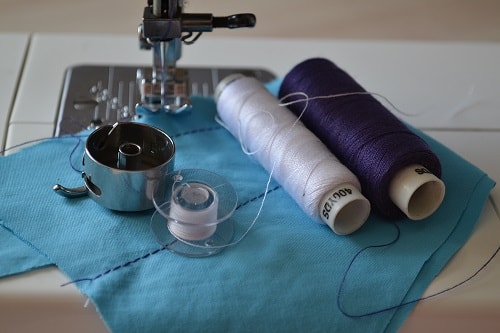 How to Thread a Sewing Machine
This is universal tutorial for threading any sewing machines and winding a bobbin. More than 30 photos with pro comments help you learn how thread your sewing machine right.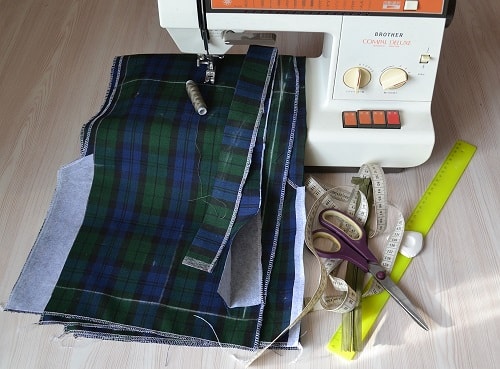 Tutorial How to Make a Pencil Skirt
This is easy and detailed tutorial on how to sew your pencil skirt or any other models of the straight skirts.

How to Make an Inverted Pleat Skirt
If you will make a skirt and you want add the pleats use this tutorial. These steps help you learn how to make the inverted pleat.

How to Make the Pants Cuff Tutorial
The cuff is best way of hemming boys or men's trousers. If you cannot do cuff pants use this step-by-step sewing tutorial.