How to Sew on Buttons with Sewing Machine
Most models of sewing machines having a zigzag stitch can sew on a button and make four step buttonhole. To sew on the buttons you need to use a special button presser foot.
Now let's try to sew on a button using a little scrap of fabric. For this test tutorial I used a button with two holes.
Note: Using the button presser foot you can attach to garments only flat buttons having 2 or 4 - holes.
The special button presser foot
To sew the buttons to a piece of fabric, you will need to have the special presser foot.
Note: sew on the flat buttons only.
Buttons are sewn with zigzag stitches
Before start using your sewing machine for attaching the buttons you need set a zig zag stitch.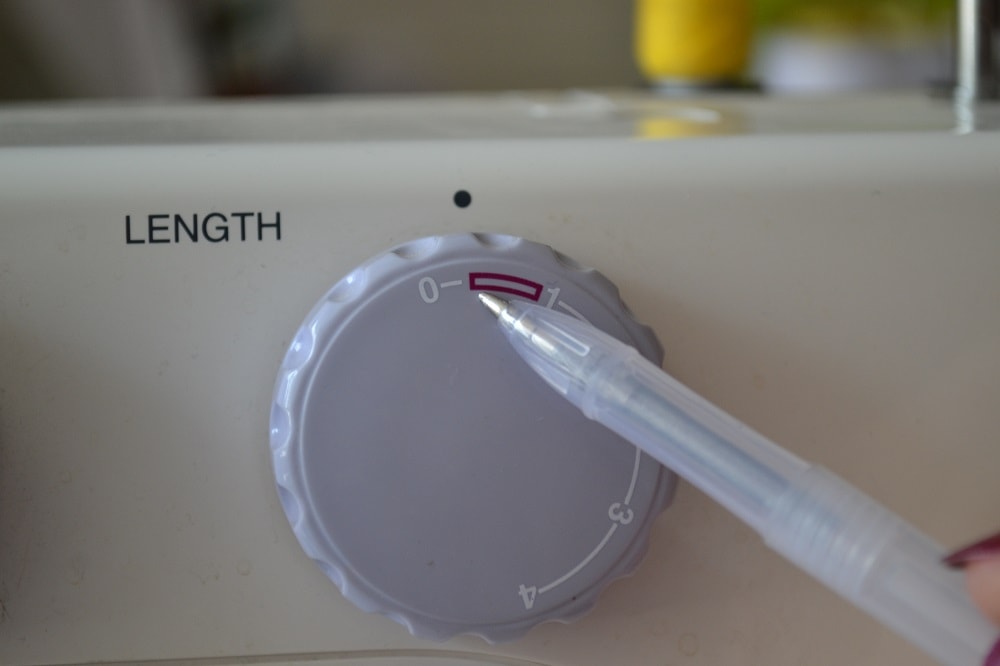 In addition, after setting the zigzag stitch, you need turn lever of length stitch to minimum value, as shown.
The width of the zigzag stitch should be correspond to distance between centers of holes your button.
This option is determined empirically.
Set the button presser foot
The button presser foot is small. It has rubber parts that attach to foot shank to provide extra stability a button during sewing.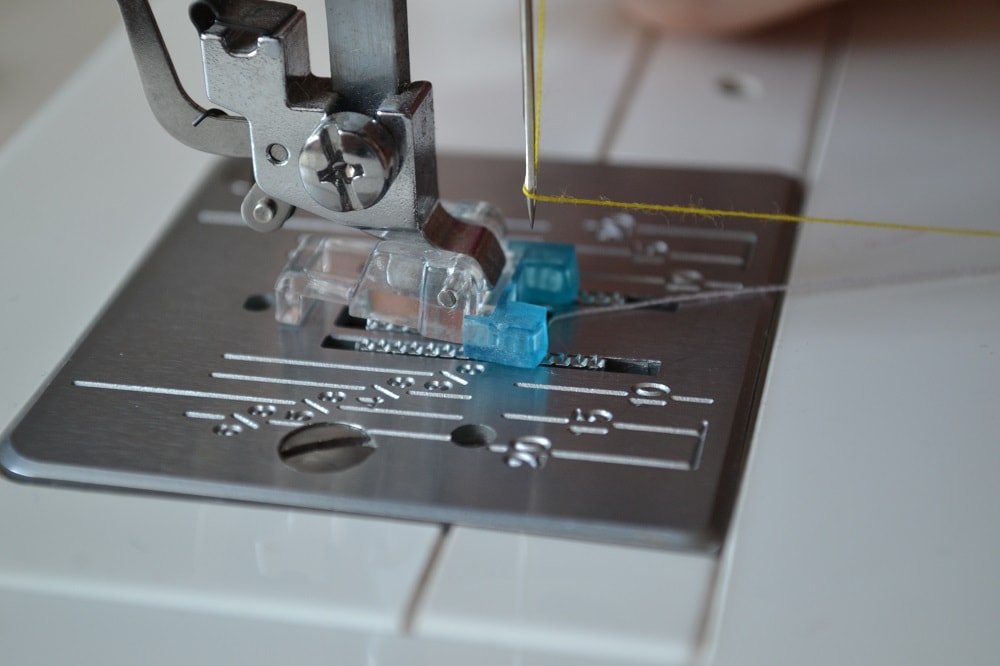 Remove an universal presser foot and attach the button presser foot.
Pull ends of both threads under sole of presser foot, as illustrated.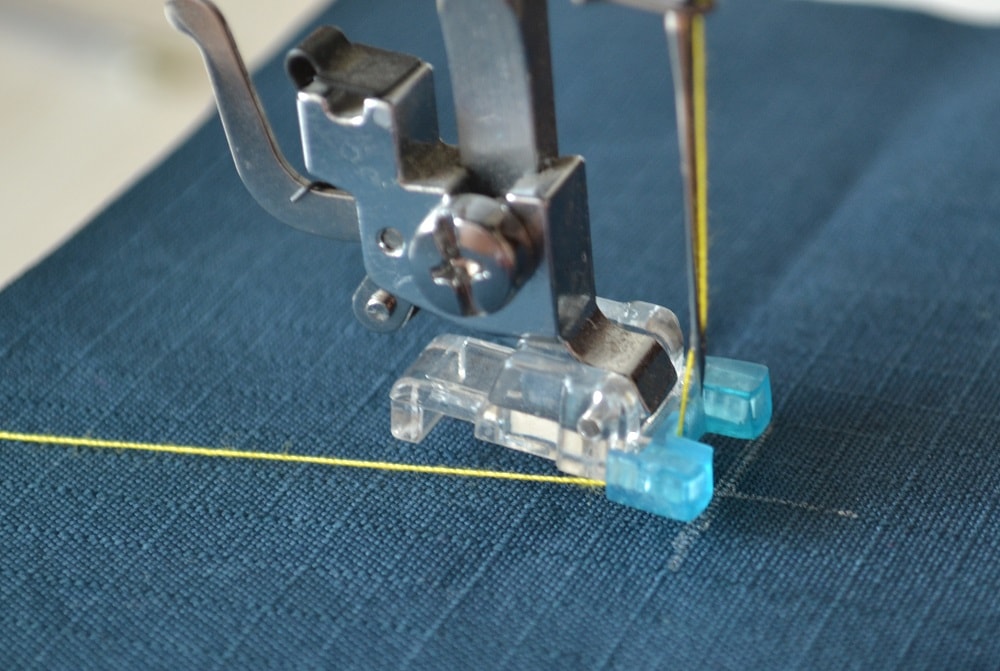 Now you need place fabric under the presser foot.
Place the button under the presser foot.
Start sewing a button
Now you can start to sew on button without using a foot control pedal of sewing machine. First stitches are recommended do with rotation a handwheel by hand.
Turn by hand the balance wheel and lower the needle into first hole of button slowly.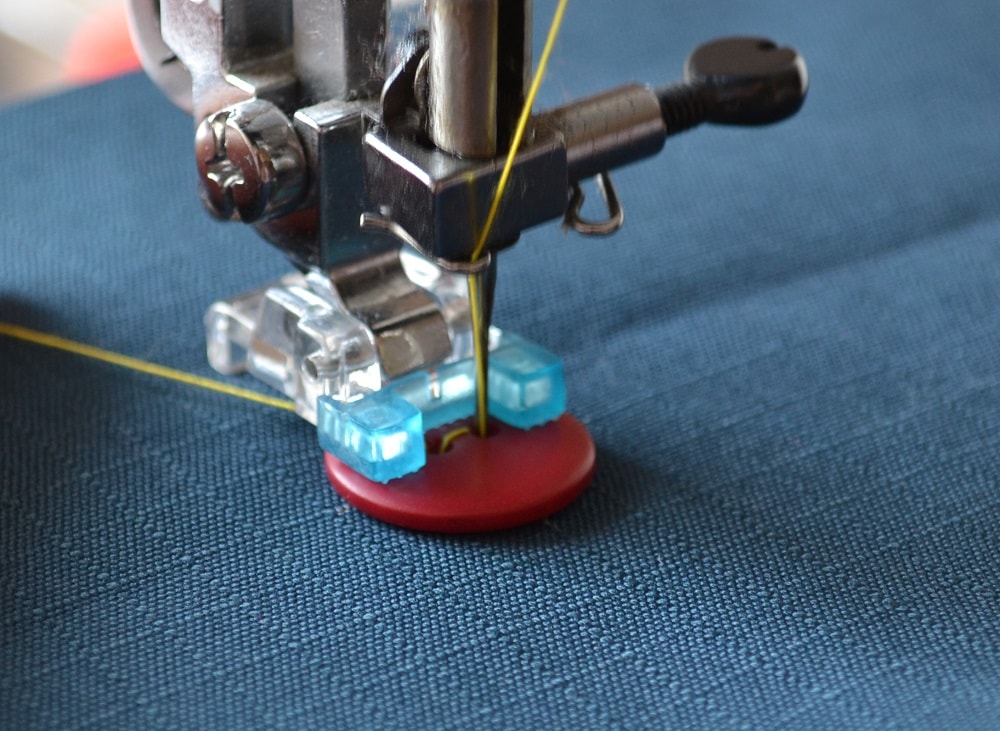 Using the hand wheel you need insert the needle into first and second holes.
Tip: If you don't have a skill will be better not use the foot control pedal of sewing machine. Sew on the button to garment with turning a wheel by hand all time.
Note: If the needle does not pass through the hole of button it may break or damage surface of the buttons.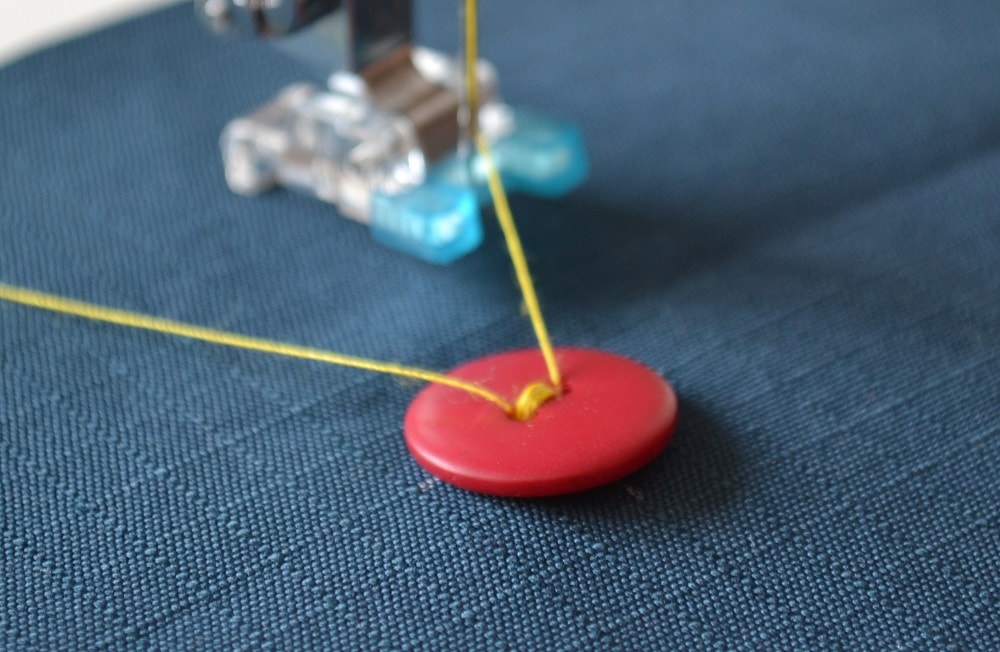 Now you can to sew to your garment any other buttons.

How to Sew a Button by Hand
Learn how to sew a flat button having two or four holes. For the big size buttons you can use sewing method with "leg".

How to Sew an Automatic Buttonhole
Some modern sewing machines come with the ability to do one-step buttonhole. In this tutorial you learn how to do the automatic buttonholes.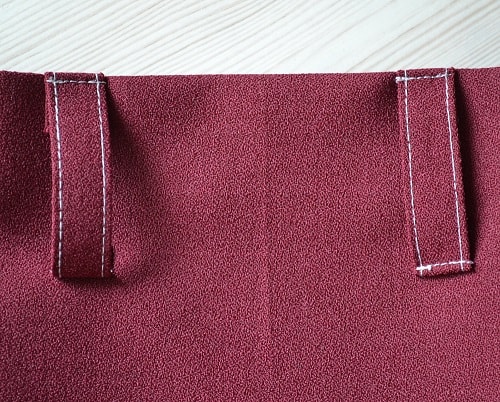 How to Make Belt Loops for Trousers
How to make belt loops for trousers. Using this sewing technique you can sew loops for skirt waistband also.

Free pattern drafting of a straight skirt
Learn how to draft the pattern of the straight skirt. This free method is used to draft any size patterns of skirts.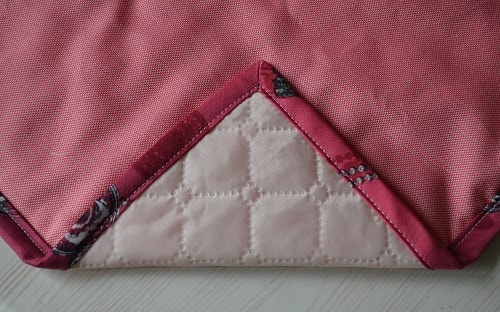 How to Sew Bias Tape around Right Angles
Learn how to sew bias tape around a quilt having right angles. Here's easy way how to join each of two parts of bias strip at a 45 degree angle.

How to Make a Circle Skirt
Here are easy steps on how to make a full circle skirt for your daughter 4-5 years.

Sewing the Front Jeans Pockets
This is the tutorial how to sew front pocket of jeans. This sewing technique can be used for making the front pockets of the skirt also.