How to Shorten an Invisible Zipper
If zipper length is too long you can to shorten it. Let's learn a way of shortening an invisible zipper when sewing a skirt.
How to insert a zipper in pencil skirt can be viewed here: Tutorial how to make a pencil skirt.
Helpful tips you can find also in others post, in particular: How to make a waistband with buttonhole.
There are some different types of zippers: regular zippers and invisible zippers, zipper with metal teeth and regular zipper with plastic teeth etc.
Shortening each of them has own features and differences. In one post is impossible to consider all ways, therefore let's learn how to short most popular type of zippers - an invisible zipper that is used when sewing a skirt or dress.
See also: How to shorten a length of metal zipper.
How to mark and cut new length a zipper
Extra length will be removed from top or from bottom parts of tape. In this tutorial we will cut a tape from bottom end.
First you need mark (with pencil for fabric) where you will be cut a tape.
Note: length of a zipper for skirt or dress is measured from top stoppers to bottom stopper.
For cutting an invisible zipper better use big-size scissors which are not used for cutting fabrics.
To fasten this edge you can do on sewing machine. Just make across edge a few stitches. You can sew right on over plastic teeth. But be careful during sewing. May be will better to sew this by hand?
Now you can install an invisible zipper in skirt but there is one problem.
Trimmed edge of nylon tape with plastic teeth of zipper will be irritate your skin or leave tightening on lingerie and nylon stockings.
I offer my own easy way how to solve this problem.
How to hide trimmed tape edge
First, you need to cut such small narrow strip from excess piece of zipper tape.
Trim off one segment 2.5 - 3 cm long from an excess tape.
I'll show you this method in a simplified form when is used a flat strip. An experienced seamstress can fold this strip in half during sewing it to edge of zipper tape.
Place zipper end and narrow strip under presser foot your sewing machine.
Make a few straight stitches across the tape. Don't forget make back stitches using a reverse lever of sewing machine at beginning and end of stitching.
Repeat this step again near first stitch line.
This is final step of shortening an invisible zipper. Trim irregularities of the edge a zipper, if required.
Now you can continue your sewing project and install a zipper!

How to Sew a Centered Zipper with a Sewing Machine
In this easy tutorial you learn how to install a centered zipper with a sewing machine using a special zipper presser foot.

Pencil Skirt Pattern And Tutorial pdf
Easy steps of drafting a pencil skirt. In step-by-step photo tutorial you find pro tips how to make a pencil skirt.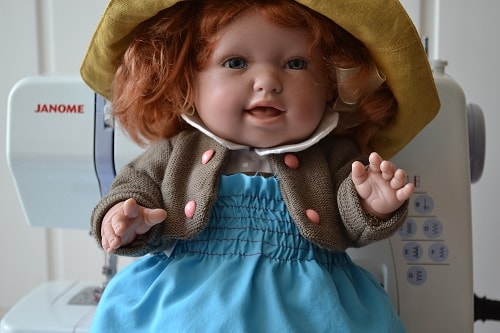 Steps to Shirring with Elastic Thread
Shirring technique is often used for decoration of dress's or skirt's waistline. In this tutorial you learn how to sew with elastic thread.

How to Draft a Pencil Skirt Pattern direct on fabric
In this lesson you will learn how to draft a pencil skirt pattern without paper. We will build a pattern skirt scheme directly on the fabric.

Newsboy Cap Tutorial with Pattern
Look at my newsboy cap and may be you will have a desire to make such a hat. Here you find tutorial how to sew newsboy cap and pattern two sizes.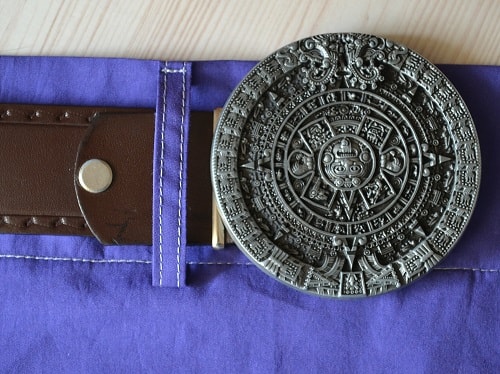 How to Sew Folding Belt Loops
How to sew folded belt loops for women's garment. Here is easy way making the belt loops on waistband a skirt.

Sewing Tools and Equipment for Beginners
At the store you can find the variety of sewing tools, but for beginners need only some basic sewing tools and equipment.

How to Fix Zipper and Replace the Slider
The main reason for repair zipper is broken slider. Learn tips how to fix zipper and replace the zipper slider.