How to Make Greenhouse At Home
This DIY project is about how to build a greenhouse. Using these tips and calculations you can make small a greenhouse for plants and vegetables.
Materials needed for the frame of the greenhouse
The frame of the greenhouse can be made of different materials. But most often use the metal tubes.
If you have a welding machine and know how to use it, make a skeleton from the metal pipes having square or round profile.
The frame of the greenhouse can be made from pvc plastic pipes also. You can connect such pipes using pvc pipe fittings with easy..
It is not difficult to bend such pipes by hand. Cutting such plastic pipes is also very simple.
How to build a demountable greenhouse frame
To make a frame of the greenhouse demountable you need to use two sizes of metal pipes.
The demountable frame is convenient. But if you don't need it, you can weld the joint with a welding machine. In this case, you need one size of a metal pipe only.
Variants of frames fastening of greenhouses
I show how to make two types of greenhouses. One has big size second is small. For building the small greenhouse was used the metal wire.
Lower fastening a frame of big greenhouse.
Lower frame fastening of small greenhouse.
To make an arch you need to use a special pipe bender. But you can bend the pipe without this tool,as shown on this photo.
Dimensions of the greenhouses
Big metal frame of greenhouse having three arcs.
Dimensions of the big greenhouse having three arcs.
The figure shows the dimensions each detail of greenhouse and the calculation of how many pipes is needed.
Small metal frame the greenhouse having two arcs.
The dimensions of the greenhouse parts and the total length of the rod.
How to make a cover for greenhouse
For covering a greenhouse you can use the breathable fabric waterproofing or standard clear greenhouse film.
The covering of the greenhouse should have a window that is closed and opened with a zipper.
Along the bottom edge of the cover you can sew the hinges. With the help of the metallic hooks inserted into the loop, the cover can be pressed to the ground.
Inside the cover along the seams, you need to sew the tapes.
With help of these tapes the cover must be tied to the greenhouse frames.

How to Make Your Own Leather Glasses Case
Professional tailor will teach you how to make your own glasses case. Tips on how to sew glasses case from artificial or genuine leather.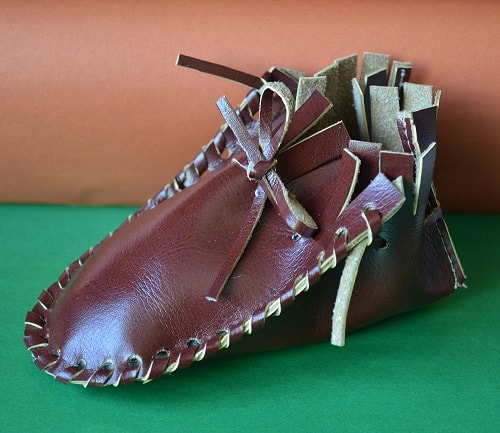 How to Make the Leather Baby Shoes
Learn how to make infant genuine leather baby moccasin. Sewing tutorial has 20 photos of steps of handmade leather baby shoes.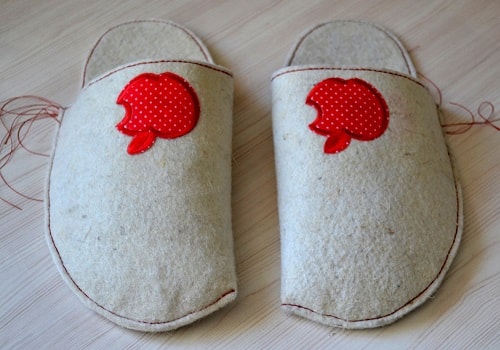 How to Make Home Slippers with Free Pattern
For sewing these homemade slippers you can use felt or leather scraps of old things you have around the house. The tutorial has free pattern.

Newsboy Cap Tutorial with Pattern
Look at my newsboy cap and may be you will have a desire to make such a hat. Here you find tutorial how to sew newsboy cap and pattern having two sizes.

How To Make Alphabet Letter Pillows
These are simple steps of sewing an alphabet letter pillow. You will learn how to make the most difficult form of pillows having shape a letter A.

How to Make Your Own a Mobile Phone Case
Professional tailor gives you step-by-step tutorial for sewing a mobile phone case from synthetic or genuine leather.

Free Pattern and Tutorial to Make an Oven Mitt
Tutorial on how to make homemade kitchen oven mitts. The pot holder (gloves) instruction has a lot photos and easy pattern.