How to Make the Leather Baby Shoes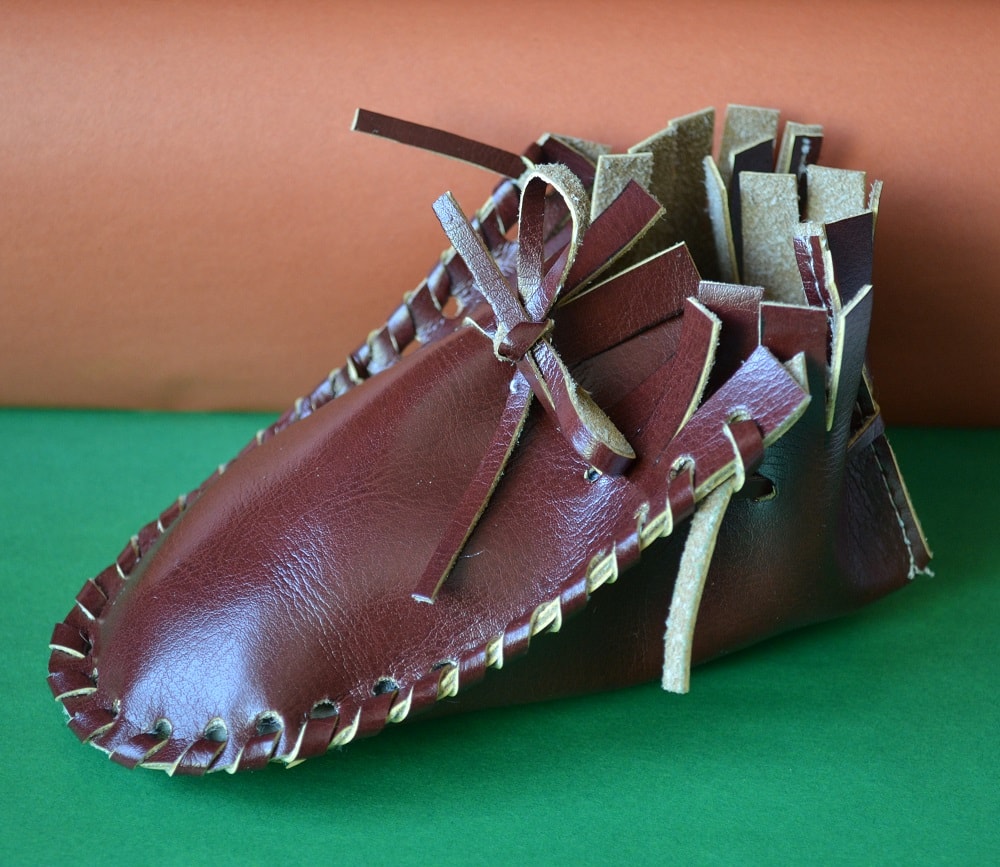 Leather baby booties is best thing for beginner who want to learn sew leather items. Leather baby booties is not only a best handmade gift for your kid. Leather baby booties is a profitable item also. If you can sew them correctly you can save a small amount of money for your family. In addition, it's always interesting to do something useful with your own hands.
Learn how to make infant baby moccasins with a genuine leather. Sewing tutorial has 20 photos of steps of handmade leather baby shoes.
Materials for sewing the leather shoes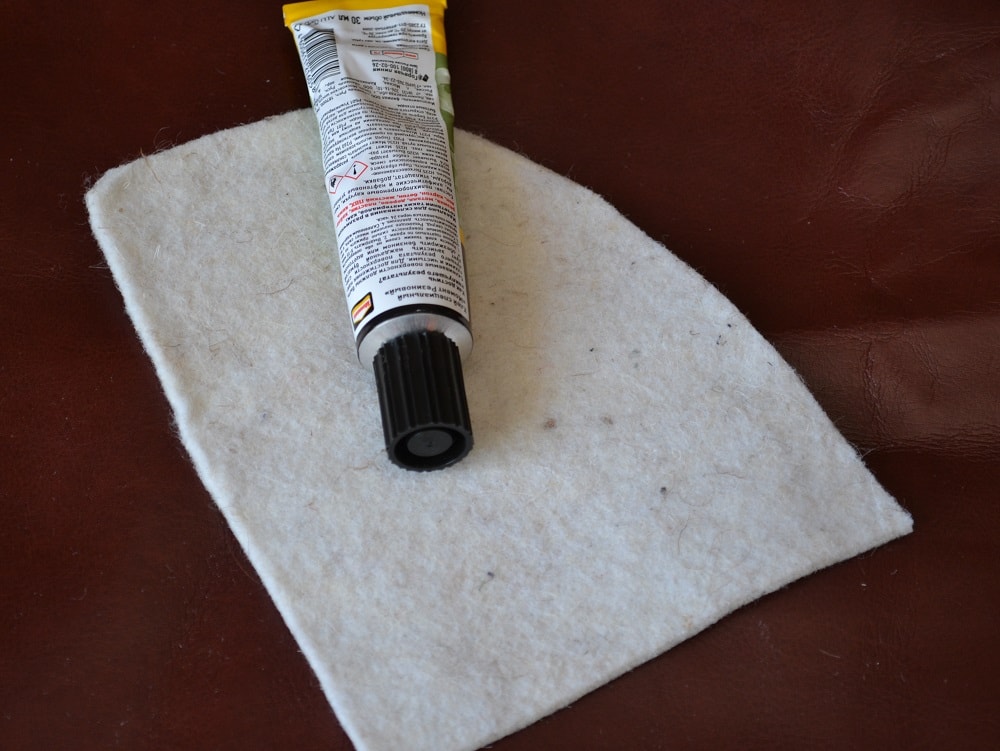 For making this baby shoes you need have only a piece of genuine leather (or synthetic leather), a felt pad and glue for leather. In addition you need have desire to make comfortable and beautiful shoes for your baby.
Note: It is not necessary to buy new leather material in the store. Find at home old leather items (a bag or womens boots). Their material you can use to cut out the details of leather baby shoes.
How to make a pattern of baby shoes
At first step you need make paper pattern of an insole. Circle the contour of the insole on the felt and cut out two insoles. Do not forget that all details of shoes should have the mirrored pair.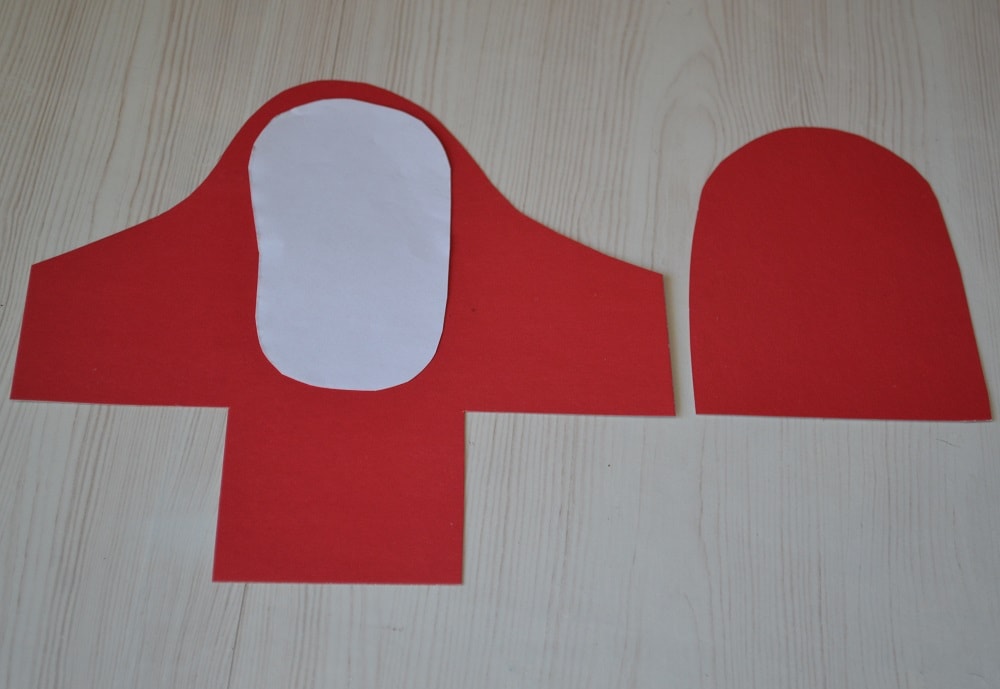 Now you need to draft the approximate pattern of leather details of this baby shoes.
On this photo shows how looks it.
Precise calculations for drafting are not required. Make a few trial versions of the baby shoes pattern from paper. Fit they on leg of baby and choose the best option before cutting the details from the leather.
Start sewing leather details of shoes
Now you need to connect these vertical side seams.
The easiest way to do it - use a sewing machine. But if you do not have a sewing machine, you can to sew these edges with a hand stitches.
Now you need to glue the felt insole to the sole of the shoes.
Leather details need to glue before stitching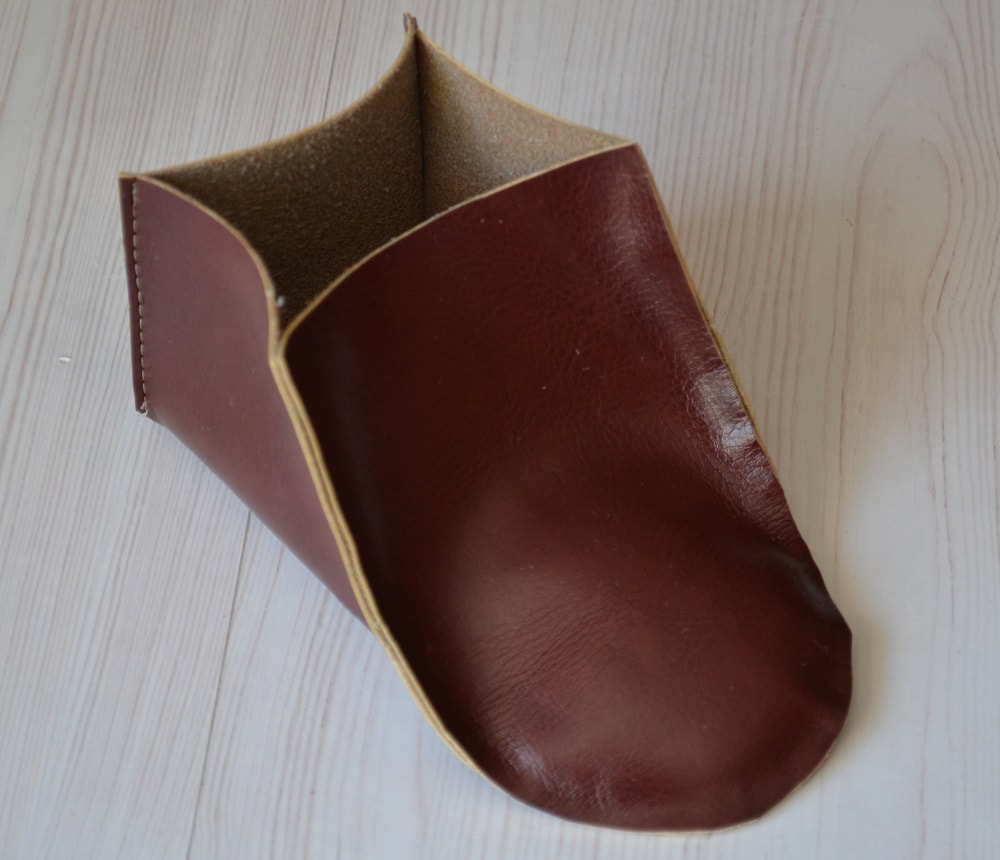 At this point you will need a leather glue. With glue, you should fix the edges together, as shown.
How to make the holes along leather edges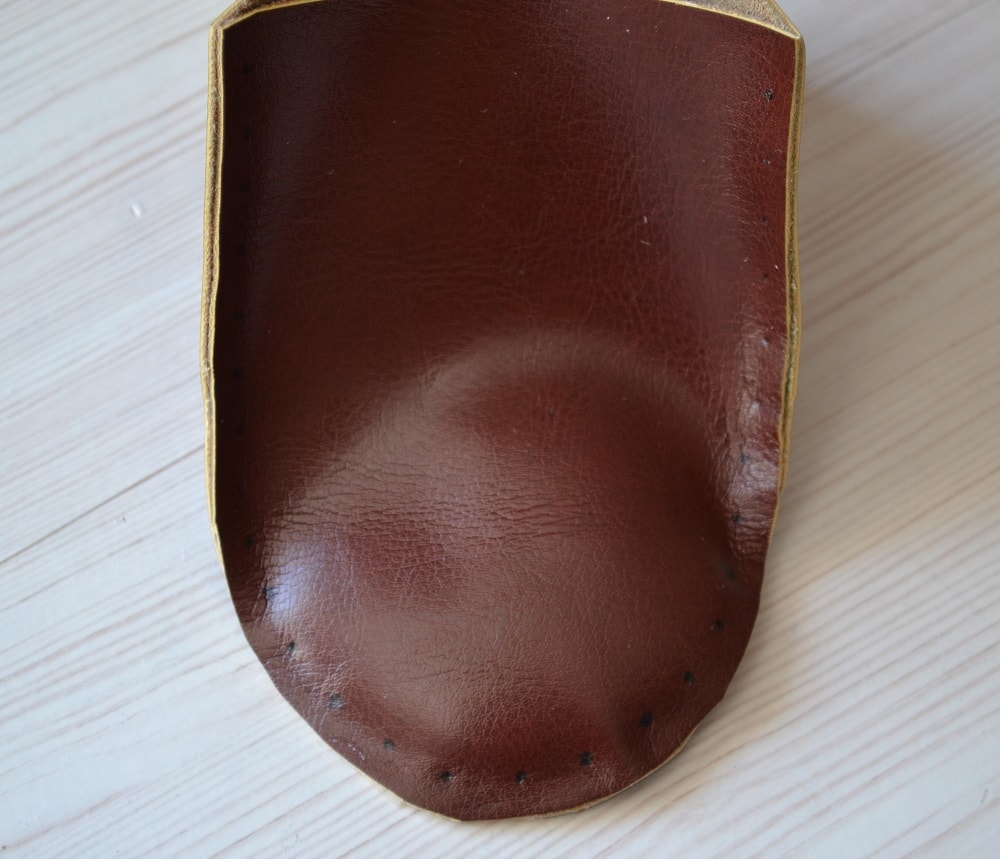 Before making the holes with a punch, it is necessary to make such markup. The distance between the holes and at the same time from the edges must be the same.
Making holes along the edges of baby booties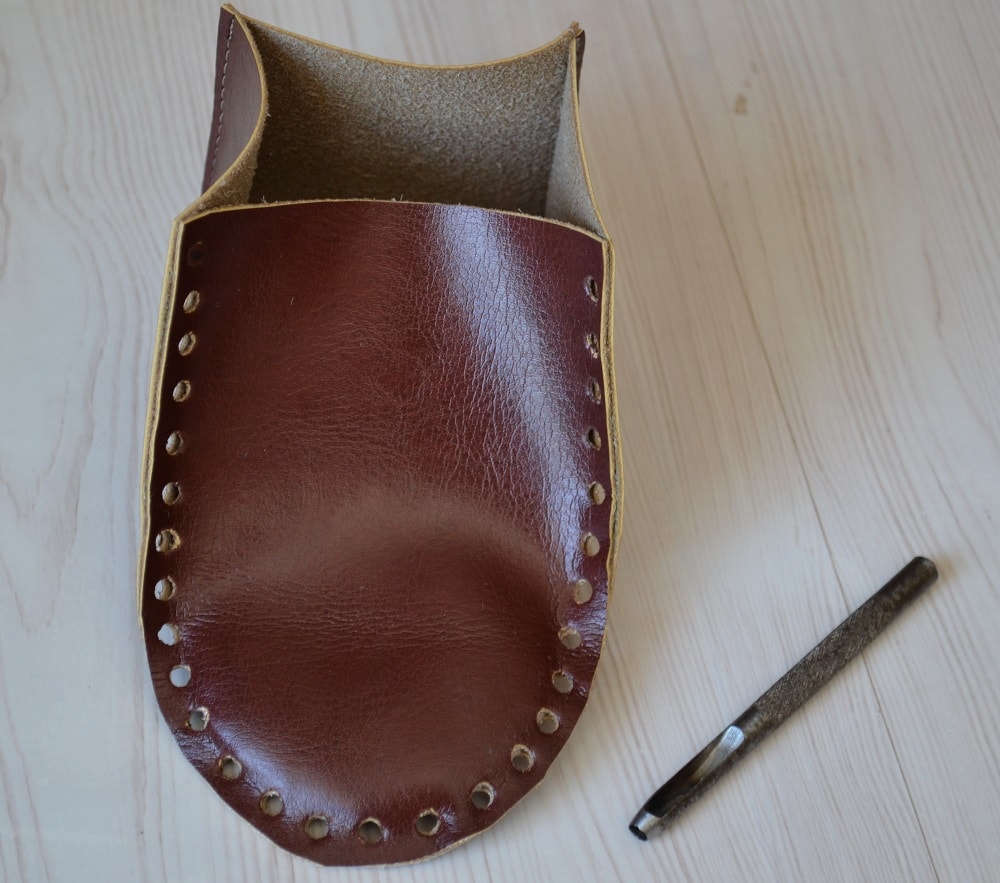 Now it's time to make the holes along the edge of baby booties. Put the leather edge on a wooden surface. Install a punch to the marked point and knock with a hammer on the top of punch.
Cut the strip having a width of the hole diameter. The length of the leather strip should be about 40 - 50 cm.
The main decoration of this shoes - is the lacing
The main decoration of this baby shoes is the lacing. With the help of narrow leather strips we will connect the edges of the cover.
Step by step you should to insert the strip or a cord through these holes.
Along the upper edge of the moccasin we will make a lot cuts. This ensures the softness of this shoes area.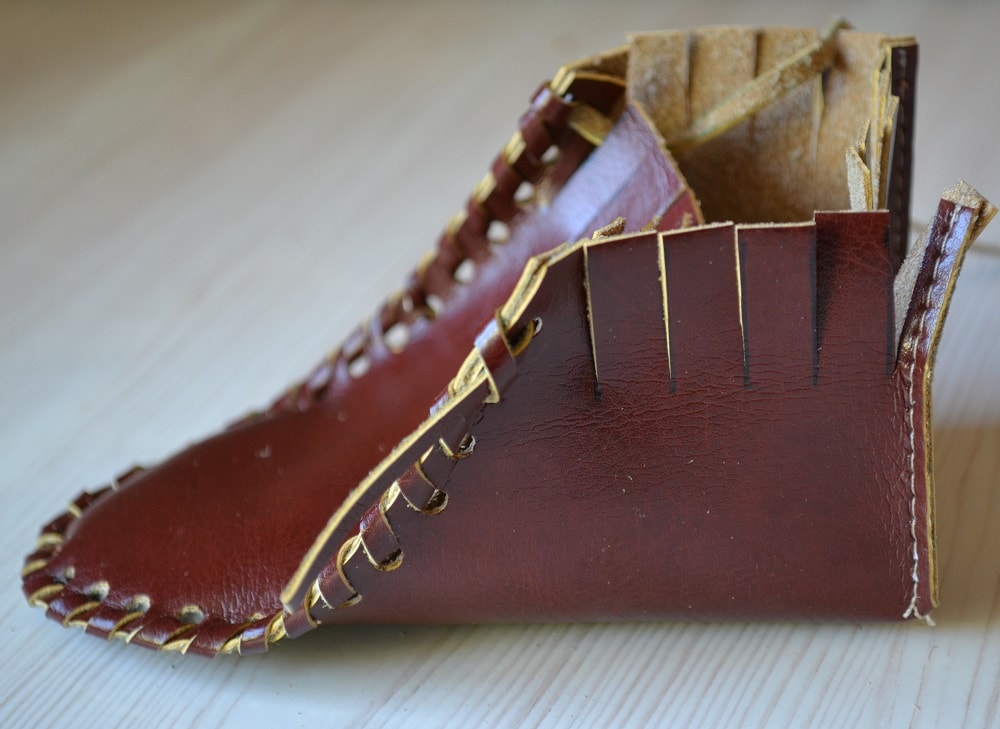 The tender skin of an infant baby should not come in contact with hard edges of shoes or with thick seams.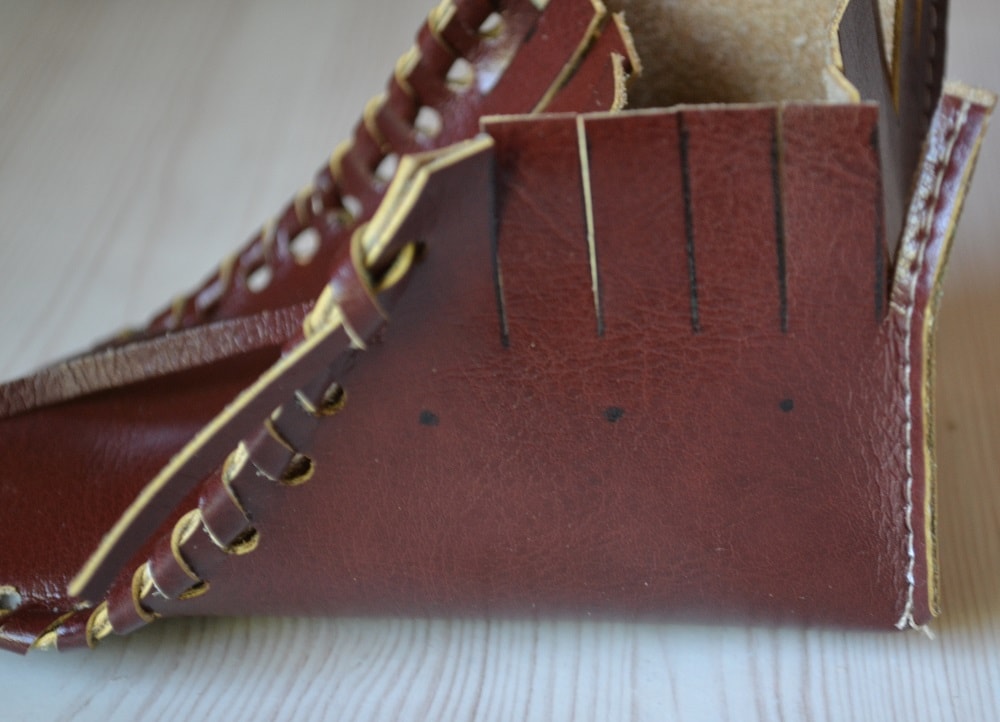 It remains to make shoelaces for your baby shoes.
How to make the shoelaces for baby shoes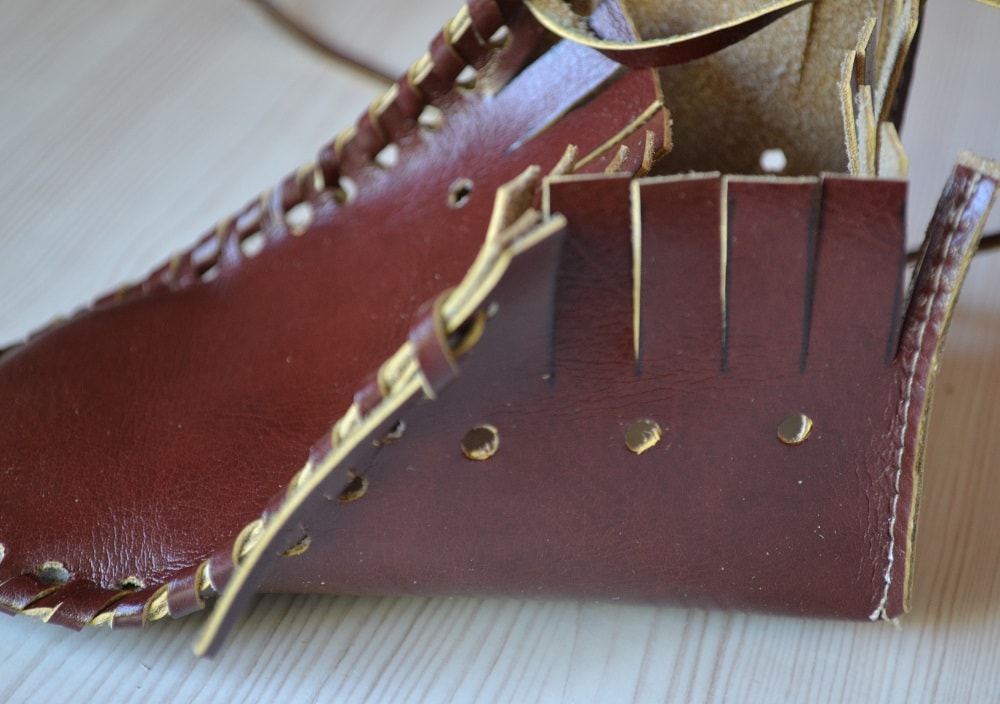 To do this, you need to make a few holes around the top edges of the baby shoes.
Do not make too many holes, 3 - 4 holes on each side will be enough.
Now you can insert the narrow leather strip through these holes.
The narrow strips need be tied on the front of shoes.

How to Make Your Own Leather Glasses Case
Professional tailor will teach you how to make your own glasses case. Tips on how to sew glasses case from artificial or genuine leather.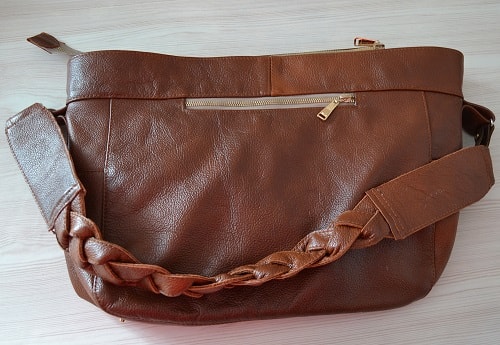 Leather Tote Bag with Zipper Tutorial
This tutorial helps you sew a women's bag from leather with zipper and two straps. Using these tips you can to make the tote bags for sale.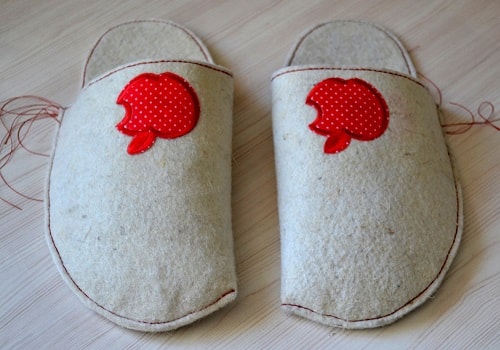 How to Make Home Slippers with Free Pattern
For sewing these homemade slippers you can use felt or leather scraps of old things you have around the house. The tutorial has free pattern.

Newsboy Cap Tutorial with Pattern
Look at my newsboy cap and may be you will have a desire to make such a hat. Here you find tutorial how to sew newsboy cap and pattern having two sizes.

Using the Fur and Sheepskin Sewing Machine
In this post you will find tailor's tips how to sew natural furs using an industrial fur and sheepskin sewing machine at home.

How to Cut Your Old Jeans Into Shorts
Learn how to give a new life to your old jeans and make from them the summer jean shorts.

How To Make Alphabet Letter Pillows
These are simple steps of sewing an alphabet letter pillow. You will learn how to make the most difficult form of pillows having shape a letter A.

How to Make Your Own a Mobile Phone Case
Professional tailor gives you step-by-step tutorial for sewing a mobile phone case from synthetic or genuine leather.

Free Pattern and Tutorial to Make an Oven Mitt
Tutorial on how to make homemade kitchen oven mitts. The pot holder (gloves) instruction has a lot photos and easy pattern.