How to Sew a Phone Case with Your Hands
Maybe you want to have a mobile phone cover? Try to sew a cell phone case yourself.
This fascinating handicraft that will help you sew an unique and comfortable cover for your phone and also help to save some money.
In this post you find the step-by-step tutorial where professional tailor gives you tips for sewing a mobile phone case from synthetic or genuine leather.
What materials can be used to sew a phone casing?
For sewing such a mobile phone cover you will need a small piece of genuine leather and a little of knitting yarn. It is not necessary to buy new leather in store. Find at home old leather items (a bag or women's boots, etc.). Their material you can use to cut out all details of phone case.
How to make a phone cover pattern
Take a sheet of paper and put your phone on it. Circle outline of the phone and add seam allowances (1 cm) to three sides of this pattern. On top side of case (entrance) the seam allowance is not needed.
Put the pattern of phone case on wrong side of piece a leather and mark its contour with chalk.
Nip: Instead a chalk, you can use a remnant of toilet soap.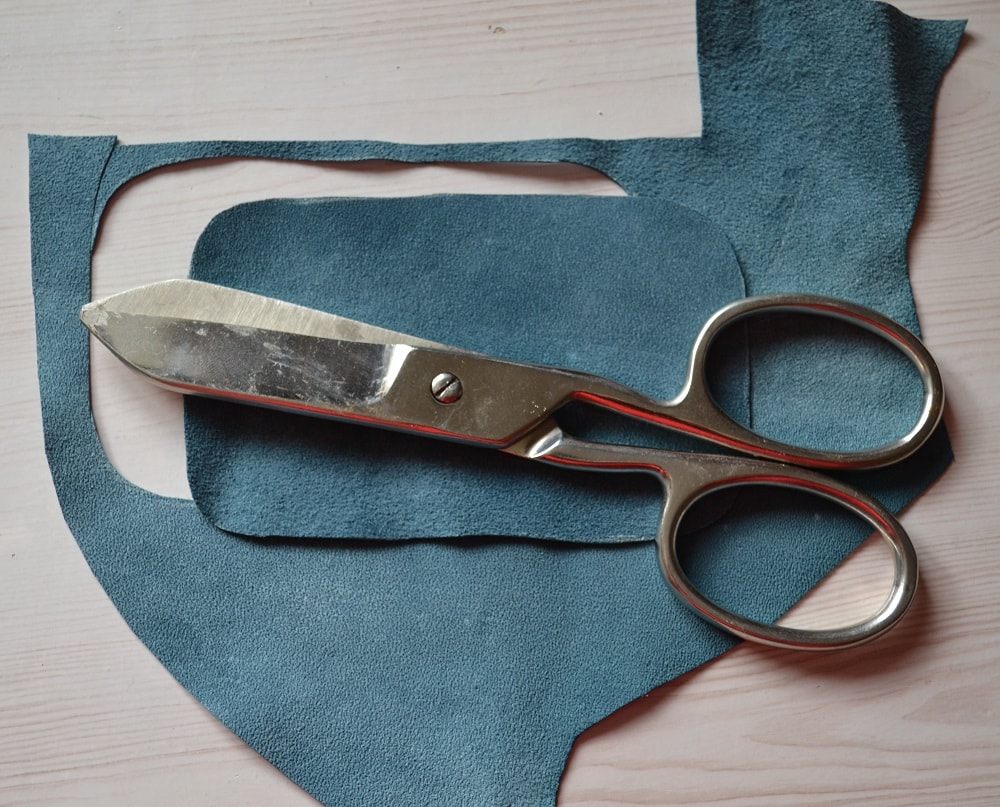 To cut a thick leather you need to use a big sized scissors or special knife.
Note: For making a phone cover you need to cut two parts.
Making a case for a mobile phone
Making a case for a mobile phone is easily. You do not even need a sewing machine. Both parts of the cover will not need to be sewn on sewing machine. Instead this, we will make holes along three sides of case and will to connect both details using knitted yarn.
The holes can be pierced with special punch or can be pierced with an awl.
Holes need to do simultaneously on two parts of case, so that the holes on both leather details are symmetrical.
To make it easier to punch these holes, you need to fasten both edges of cover with a two-sided adhesive tape before.
Instead this adhesive tape you can use a glue for genuine leather or for rubber.
After the tape is fastened along edges of cover (on wrong side of leather), you need to remove narrow paper strips from two-sided adhesive tape, as shown.
Now join second part of leather cover together with first part where is two-sided adhesive tape.
How to punch holes along edges of case
Now you need to mark points of holes along three sides of cover using a ruler and pencil (or felt pen).
The holes are best punched with a special punch tool (a belt hole punch). But you can just pierce them using an awl.
To punch a hole in genuine leather or in leatherette you will need not only a belt hole punch, but a little hammer also.
Note: Leather and any other materials is placed on a wooden surface.
Decorative seam along the edges of the phone case
To perform this decorative seam you will need a needle with large eye.
Note: Instead of knitting yarn you can use narrow ribbons, narrow leather strips, thin cord, etc.
This photo shows how to make first stitch with double folded yarn.
For making this decorative seam you can use some hand stitches. I recommend to select you such kind a stitch.
Continue to overcast the edges of the case with blanket stitches.
It is important to make first and final stitches correctly. You need to make them without knots and ends of thread. Insert the end of the thread through some stitches, as shown.
The sewing a mobile phone case from leather is completed.
If you like, you can place on front surface of a cover an application or make some other decoration.

How to Make Your Own Slim Leather Glasses Case
Professional tailor will teach you how to make your own glasses case. Tips on how to sew glasses case from artificial or genuine leather.

Tips for Sewing with Leather
If you are working with genuine leather or faux leather here you find a few helpful tips for sewing these materials.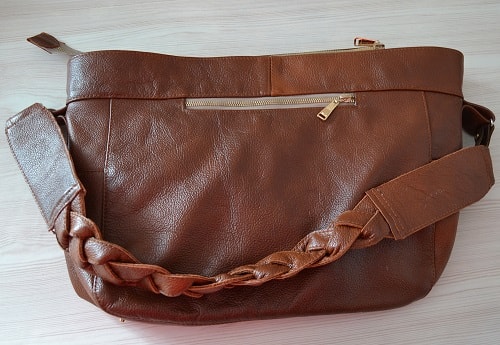 Leather Tote Bag with Zipper Tutorial
This tutorial helps you sew a women's bag from leather with zipper and two straps. Using these tips you can to make the tote bags for sale.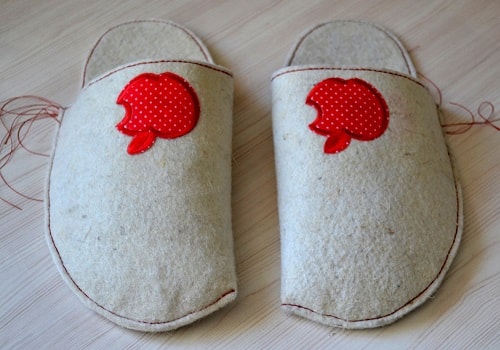 How to Make Home Slippers with Free Pattern
For sewing these homemade slippers you can use felt or leather scraps of old things you have around the house. The tutorial has free pattern.

Newsboy Cap Tutorial with Pattern
Look at my newsboy cap and may be you will have a desire to make such a hat. Here you find tutorial how to sew newsboy cap and pattern having two sizes.

Using the Fur and Sheepskin Sewing Machine
In this post you will find tailor's tips how to sew natural furs using an industrial fur and sheepskin sewing machine at home.

How to Cut Your Old Jeans Into Shorts
Learn how to give a new life to your old jeans and make from them the summer jean shorts.

How To Make Alphabet Letter Pillows
These are simple steps of sewing an alphabet letter pillow. You will learn how to make the most difficult form of pillows having shape a letter A.