How to Make Piping with Cord
Want sew a pillow or bag with decorative piping? This tutorial helps you make the piping with cord inside correctly and easily and add it into a seam.
The piping with cord inside is a kind of bias binding. But making a piping is a little easily and quite simply. Nevertheless it is desirable learn some tricks and tips of sewing the piping.
Let us make piping step by step using my tutorial and you'll see this proņess in full details.
How to cut the bias strips for piping
Before start making a piping you need cut the bias strips at an angle of 45 degrees in relation to a vertical and horizontal edges of fabric.
To sew the piping nice you need stitch closer to the cord. To do it I recommend you use a zipper presser foot.
How sew the folded strip with a cord inside
Now you need place the cord into strip.
Lay a cord and fasten edges of strip with baste stitches. I fixed the edges of the folded fabric of strip with cord inside using the tailors pins.
At this stage you need set the zipper presser foot to the sewing machine and start to sew the piping together along edges of fabric.
Don't forget timely remove the pins!
So will be looks your bias tape with cord inside casing at the end of sewing.
Look! My seam lies very close to the edge of the cord.
Attaching a piping to fabric
Now you need put the piping along the edge of fabric, as shown. Firstly, you need to stitch piping along one part of fabric using zipper foot.
Be sure that these stitches are made also as close as possible to the edge of the cord. Ideally, if both lines will be match.
Now take second part of fabric and pin it (or baste it) together, as shown.
Last steps of sewing a piping with cord
At last step of sewing a piping you need use a zipper foot also. In this case piping will be look well.
Press it with steam iron and your piping with cord inside casing will be completed.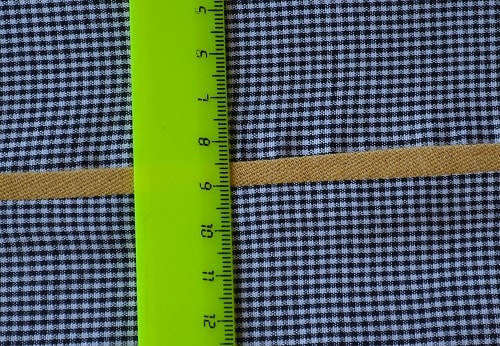 How to Make Piping without Cord
The piping is a kind of bias binding that is used to decoration pillows, bags etc. In this tutorial I show you how to make piping without cord inside.

How to Make a Circle Skirt
Here are easy steps on how to make a full circle skirt for your daughter 4-5 years. This skirt has elastic waist and not has lining.

Sewing the Front Jeans Pockets
This is the tutorial how to make front pockets to jeans. This sewing technique can be used for making the front pockets of the skirt also.

Tutorial How to Mark and Sew Darts
Here are tips on how to mark darts on your skirt or pants. This step by step tutorial will help beginners sew darts correctly and easily.

How to Sew a Centered Zipper with a Sewing Machine
In this simple tutorial you learn how to install a centered zipper using a sewing machine and special zipper presser foot.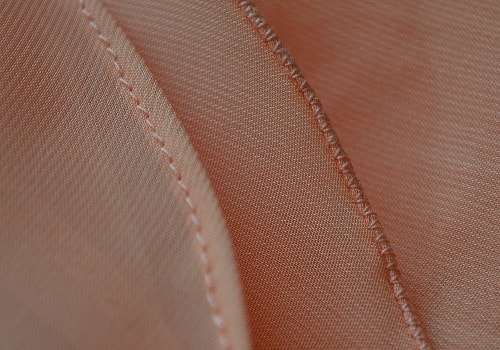 How to Hem Chiffon or other Lightweight Fabrics
Here are two professional ways how to hem your skirt or dress that are sewn from lightweight fabric such as chiffon fabric.

Waistband with an Elastic Casing
Elastic casing is easy way making a waistband for the skirt. To make it you need fold fabric and insert into casing an elastic band.