How to Make Piping Without Cord
The piping is a kind of bias binding that is added along the edge of pillows, bags etc. If you want the professional-looking finish that can add texture, a hint of contrasting color, and/or define the shape of the object being sewn you need to make a piping.
The classic kind of piping has a cord inside. I offer you another way of sewing a piping, without cord.
How to Sew Piping without Cord. DIY: Sewing the Pipings.
How to make the strips for piping
At beginning you need cut the bias strips. Decide how wide will be they and cut a few strips with angle 45 degree, as shown.
Now you need fold the strip in half and press it with steam iron.
In this position the bias strip is ready for adding between the edges of fabrics of something.
How to attach the piping to fabric
Now you can start attach the piping to the edge of fabric using a sewing machine.
Look! Now handmade border is sewn to fabric edge.
Lift up the border strip and decide how much will be his width.
The narrow rib of piping looks better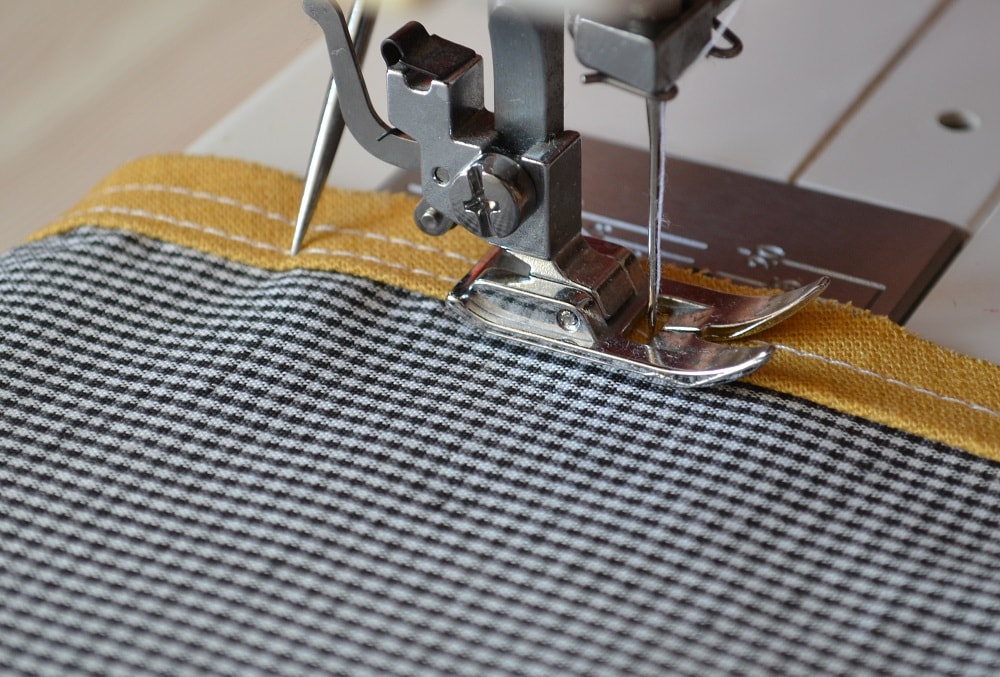 If the width of rib is too wide you can change it with making another seam near to first. In this way the piping will be narrower.
If you want you can remove the first stitch line.
How to add to piping second part of fabric
Now you need add to the piping another part of fabric.
If you have little experience you need fastened with metal pins (or with baste stitches) both edges of fabric together.
The second stitch line you must to make along two (or one) old seams.
Piping without the cord is finished
Now sewing a piping without the cord is finished.
Piping without cord that made from fabric you need to iron.
Piping without cord easy to make and it is a good possibility for fine emphasizes the shape diverse elements.

How to Make and Sew Piping with Cord
Want sew a pillow or bag with piping? This tutorial helps you make the piping with cord inside.

How to Make a Circle Skirt
Here are easy steps how to make a full circle skirt for your daughter 4-5 years. This skirt has elastic waist.

Sewing the Front Jeans Pockets
This is the tutorial on how to sew front pocket on jeans. This sewing technique can be used for making the front pockets of the skirt also.

Tutorial How to Mark and Sew Darts
Here you find tips for beginners how to sew darts on your skirt or pants step by step.

How to Sew a Centered Zipper with a Sewing Machine
In this easy tutorial you will learn how to install a centered zipper using the sewing machine and special zipper presser foot.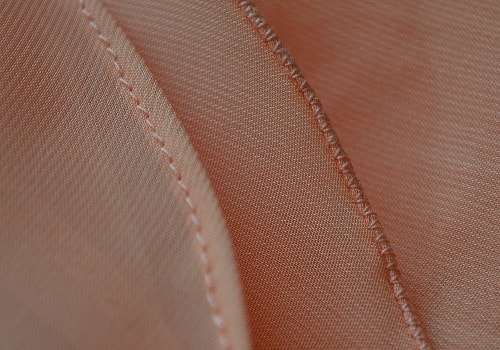 How to Hem Chiffon or other Lightweight Fabrics
Here are two professional ways how to hem your skirt or dress that are sewn from lightweight fabrics.

Waistband with an Elastic Casing
An elastic casing is simple way of making a waistband for the skirt.