How to Sew on a Button by Hand
In this step-by-step tutorial you will learn how to sew on by hand the flat button having two or four holes.
For all sizes of buttons I recommend make the "leg". This is particularly important condition for big sizes buttons that are on outer clothing from leather etc.
How to sew on a button having two holes
Let's start sew on a big size button having two holes. This button must have a strong leg that made of threads.
Button without a leg can be a cause rupture of fabric where the button is sewn.
Note: You can input between the button and fabric a rod pen or match. This trick makes tightening of the stitches easier.
Depending on the thickness of the thread, fabric and size the button you must make a certain amount of stitches. In any case you need make not less than 4 stitches in each pair of holes buttons.
How to wrap thread around the leg
It's time to pull out a rod pen and wrap thread around the leg.
Depending on size a button and height a leg you need make 5-10 tight turns of thread.
How tie the thread end of leg
Now you need to securely tie the end of the thread.
Insert the needle tip at the base of leg a button, as shown.
Pull out the needle through the leg. Do not tighten the thread completely. Pass the needle into the loop before. Now you can tighten the thread well.
Note: if you want you can repeat this action again.
Now you need to remove the thread on wrong side a fabric.
Note: Do not rush to trim the thread.
You can make another knot on wrong side a fabric. You can just cut with scissors thread leaving 1 cm. Decide for yourself.
I hope these easy steps will help you sew on the button correctly.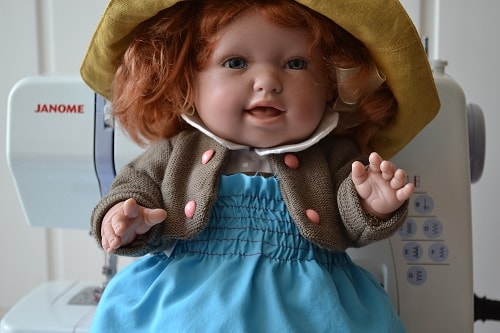 Steps to Shirring with Elastic Thread
Shirring technique is used for decoration the dresses or skirts. In this tutorial you learn how to sew with elastic thread.

How to Draft a Pencil Skirt Pattern direct on fabric
In this lesson you will learn how to draft a pencil skirt pattern without paper. We will build the pattern directly on the fabric.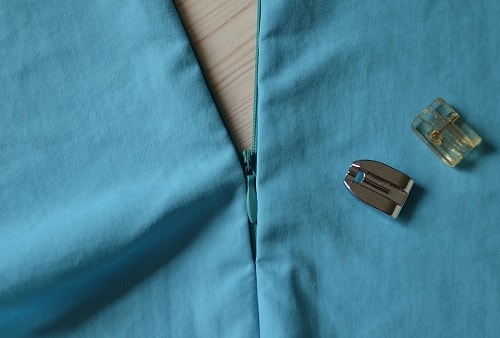 How to Install the Invisible Zipper
Learn how to sew an invisible zipper. Here are steps of installing a zipper with 30 photos and tailor's comments.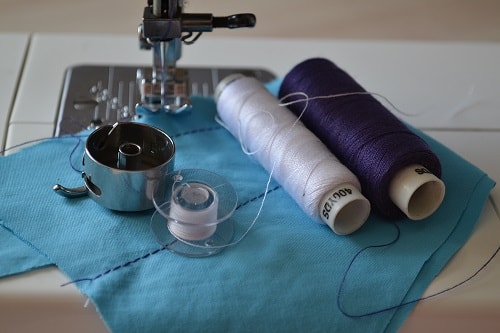 How to Thread a Sewing Machine
This is the universal tutorial for threading and winding a bobbin. More than 30 photos with pro comments help you learn how thread your sewing machine.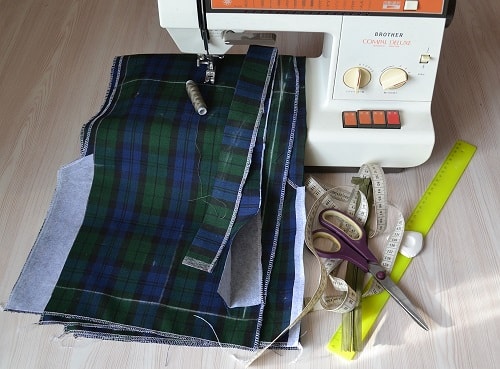 Tutorial How to Make a Pencil Skirt
Here are the steps on how to sew your pencil skirt or any other models of the straight skirts.

Tips for Sewing with Leather
If you are working with leather and faux leather here you will find a few helpful tips.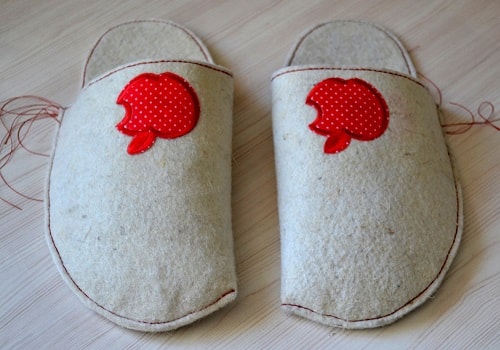 How to Make Home Slippers with Free Pattern
Try making these homemade slippers using this tutorial with free pattern.