How to Put Belt Loops on Trousers
How to make belt loops for trousers or jeans. Using this sewing technique you can sew loops for skirt waistband also.
Usually on trousers or jeans you need make 5-6 belt loops. I show you how to make one belt loop and two ways of sewing the loops to waistband of pants.
What you need to make a belt loop
For this tutorial I used a fabric and a thread having different colors.
Before start to make belt loops you need measure wide and length your belt loops. To this lenght needs to add 2 cm allowances on both edges of loops.
I recommend to use fusible double sided adhesive tape.
Now you need to serge both edges of strip. If you do not have an overlock you can sew the edges of belt loops with zig-zag stitches.
Fusible double sided adhesive tape
Now you need lay the fusible double sided adhesive tape to wrong side of belt loop, as shown.
Cut the fusible strip having the same length as belt loop and press it.
How to fold the strips
Now you need fold each side of strip to center line a belt loop, as shown.
Both sides of strip have to be aligned exactly along the center. If between edges will be a gap then belt loop in this place will become wider, and vice versa.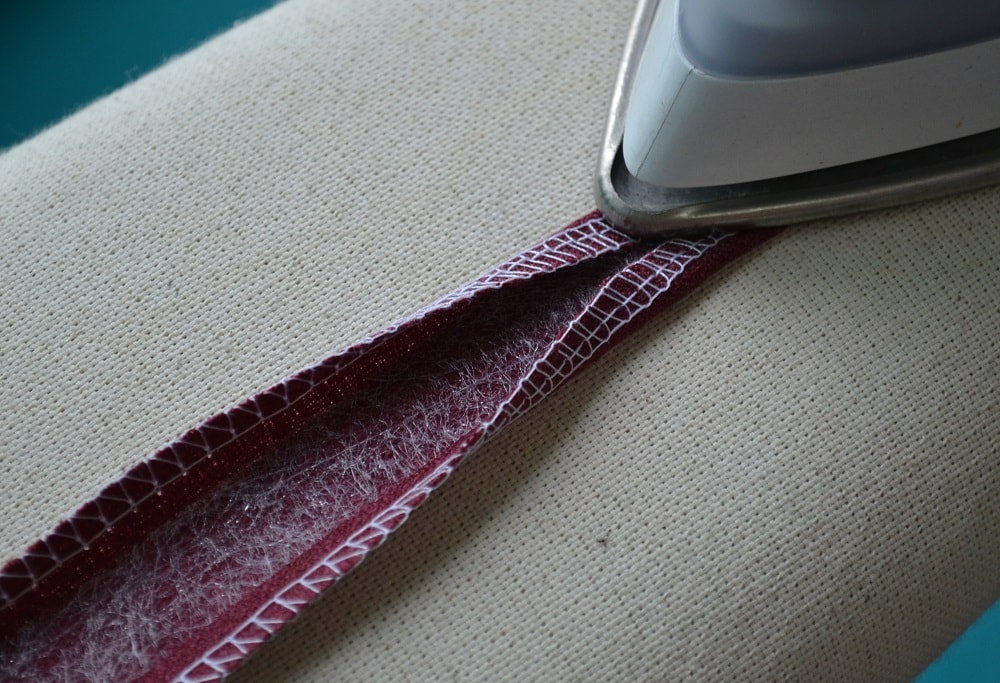 Start to press it with steam iron.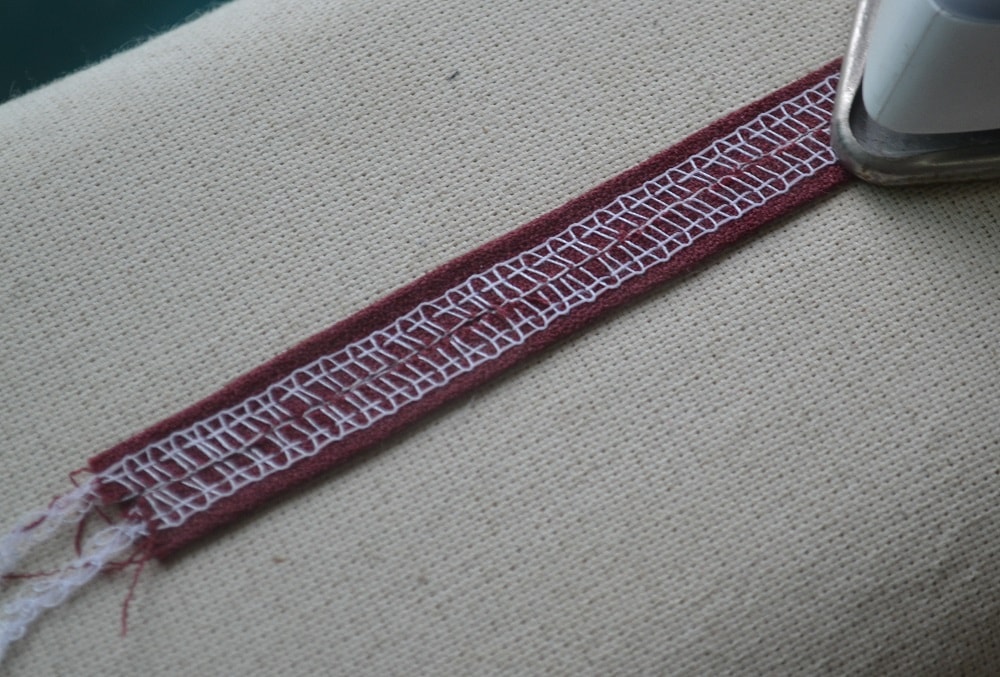 Double-sided adhesive tape should firmly fasten the fabric edges.
A long tape needs to divide to several parts
Make a long one tape. With this tape you will be much easier to sew finishing lines along the edges of belt loop.
Now I'll show you two ways of how to sew the belt loops to waistband of skirt or pants.
At beginning of sewing the loops to waistband you have to cut one long strip to parts. At this tape will be placed 5-6 loops.
Before attaching the loops to the waistline a skirt or pants this strip should be cut on 5 or 6 equal parts.
I can cut this test strip only on 2 parts. These two strips I will sew to the waistband using different ways.
Sewing the belt loops to waistband of trousers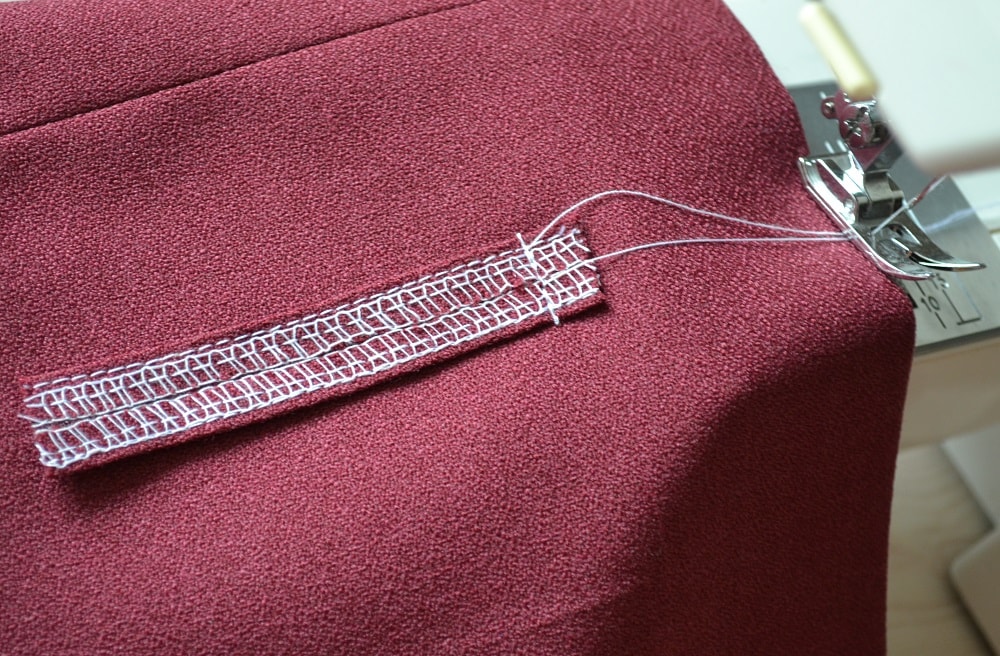 First you need to make certain calculations. Mark the places of the loops on fabric.
Then place one edge of the belt loop on top part of skirt. Sew this end of loop, as shown.
Now you need fold the strip up. The edges of folded loop and top edge of the waistband should be on the same level.
Now start stitching. Be sure your sewing machine can sew in this place that has a few layers of fabrics. Especially important to consider this when you attach loops on jeans.
Note: During stitching the top part of strip can be shifted. Make marks before stitching.
Two ways of attaching belt loops to waistband
Take a good look at this photo. Here shows two ways of attaching the belt loops to the waistband.
On the left is shown a method as described above. To the right is shown another method.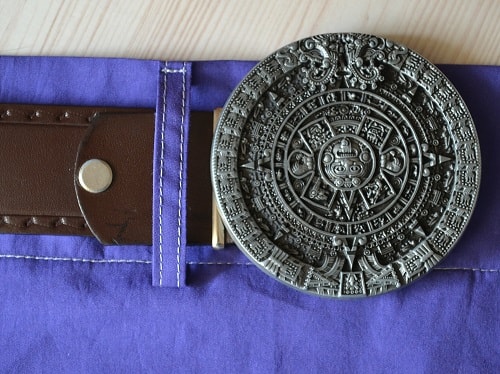 How to Sew Folding Belt Loops
How to sew folded belt loops for women's garment. Here is easy way making the belt loops to waistband a skirt.

How to Draft a Pencil Skirt Pattern direct on fabric
In this lesson you will learn how to draft a pencil skirt pattern without paper. We will build a pattern skirt scheme directly on the fabric.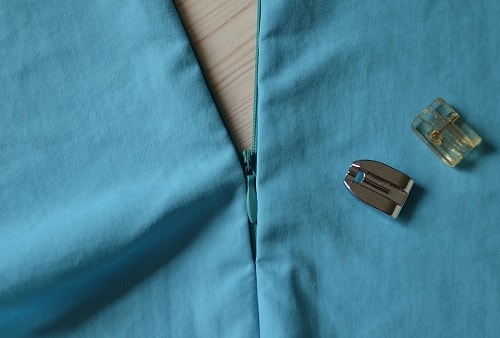 How to Install the Invisible Zipper
Learn how to sew an invisible zipper. Here are steps of installing a zipper with 30 photos and tailor's comments.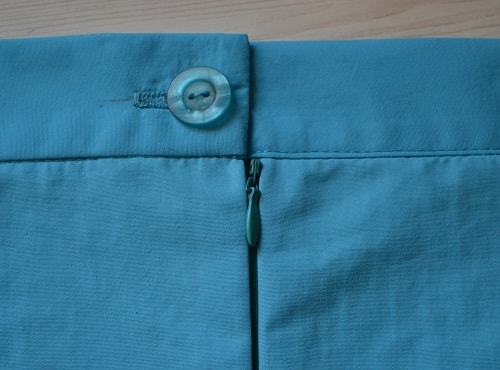 How to Make Waistband with Buttonhole
Learn how to stitch the waistband. This is step-by-step technique of making the waistband with buttonhole and zipper.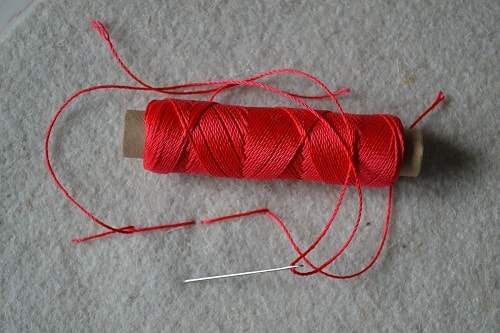 Four Sewing Stitches Photo Tutorial
These four types hand stitches which need know. Tutorial has 30 color photos and pro comments how to sew these hand stitches by hand.

How to Sew a Button by Hand
Learn how to sew a flat button having two or four holes. For the big size buttons you need use a method of sewing the buttons "on the leg".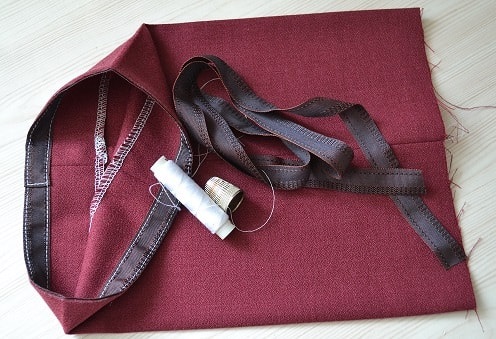 Learning how to hem your own pants and skirts
There are some ways how to sew up your hems. I offer you universal way that can use for hemming your pants and skirt or dress.