How to Make Waistband with Buttonhole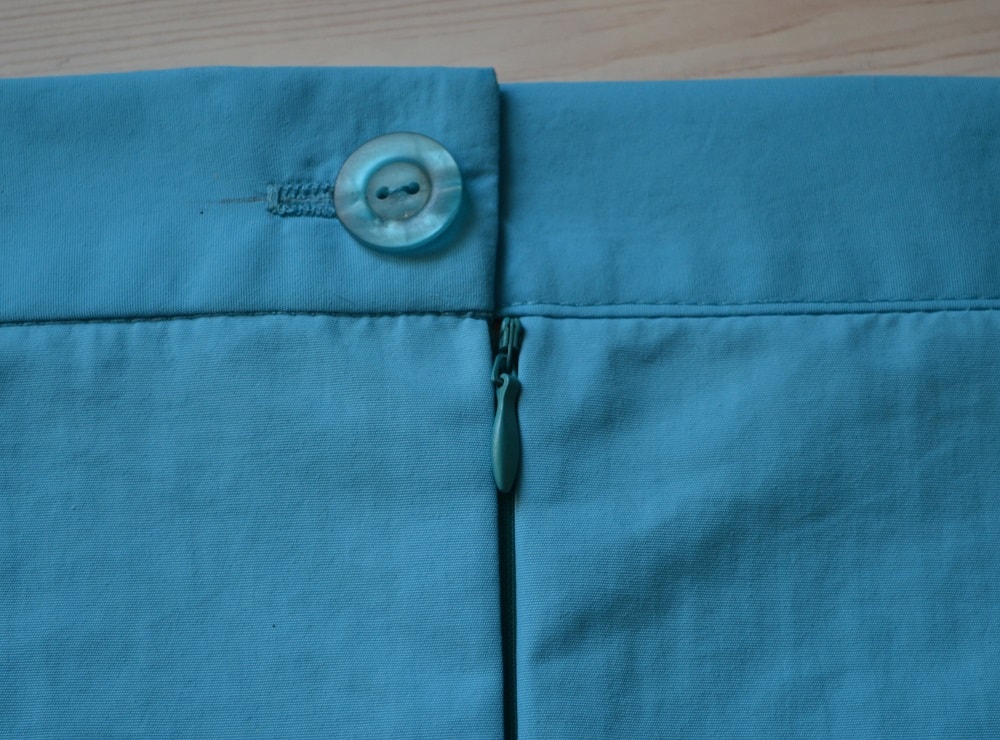 The waistband on this model a skirt is cut in the same way as for the men's trousers (in two parts). One difference: the men's trousers have zipper at the front part. The ends of waistband a skirt are joined at the back part.
In this post you will learn how to attach the waistband to the waist line.
This step-by-step technique helps you sew a waistband with buttonhole and zipper.
In the previous tutorial we learned how to install the invisible zipper for the skirt.
Now let's try to make a waistband using the test samples of fabrics.
Fusible adhesive fabric
At beginning you need cut the strip of fabric. Its length must be equal the full measure of a waist + 8 cm (the 8 cm includes 1 cm each end seam allowance + 6 cm overlap). Strip width should be 10 cm (4 cm x 2 + 2 cm - seam allowances).
Now you must duplicate a wrong side of fabric of strip with fusible adhesive fabric.
Press the smooth side of fusible adhesive fabric with steam iron through another thin fabric, as shown.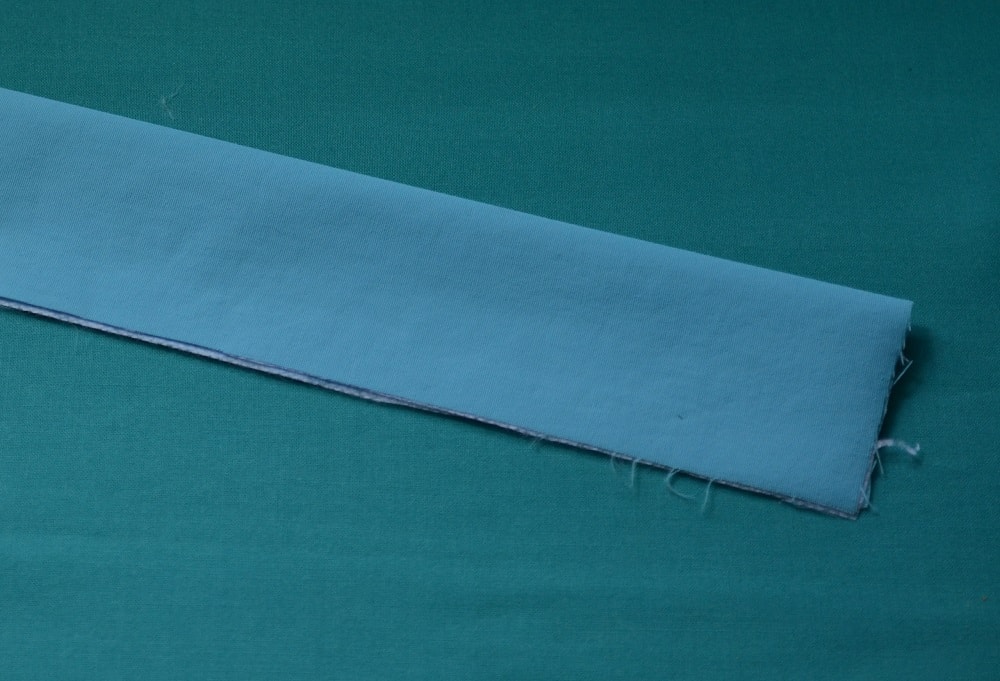 Now fold the waistband in half and press it.
First steps of sewing a waistband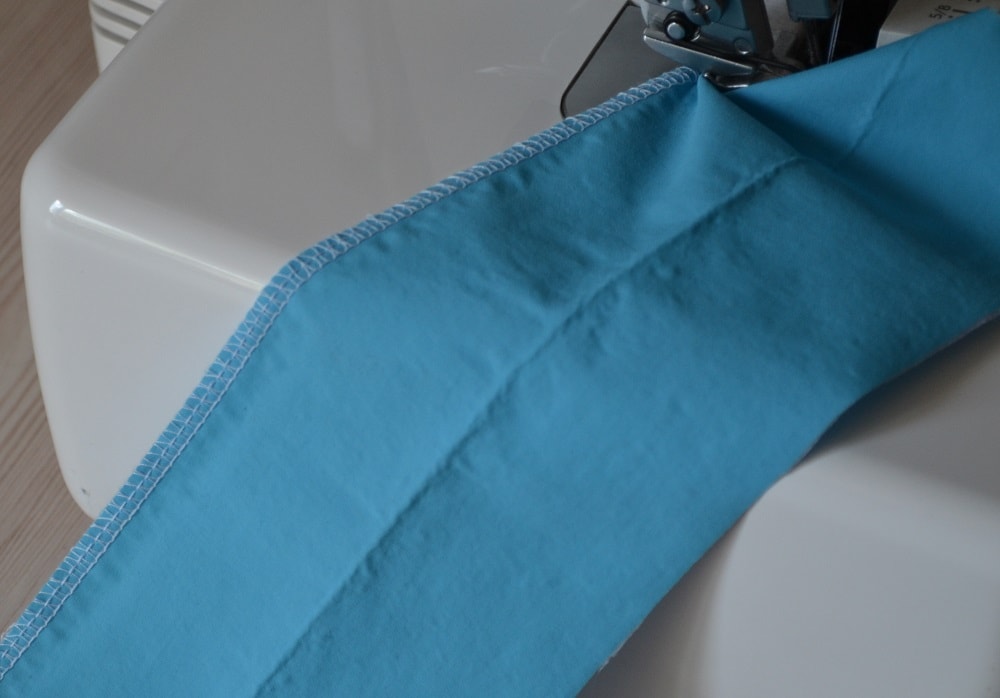 One edge of the waistband you need to serge.
Pin the waistband to the skirt along top edge where is top end of a zipper (face side to face side).
Now you need stitch this edge of waistband to this top edge a skirt.
Repeat these steps on other half of a skirt.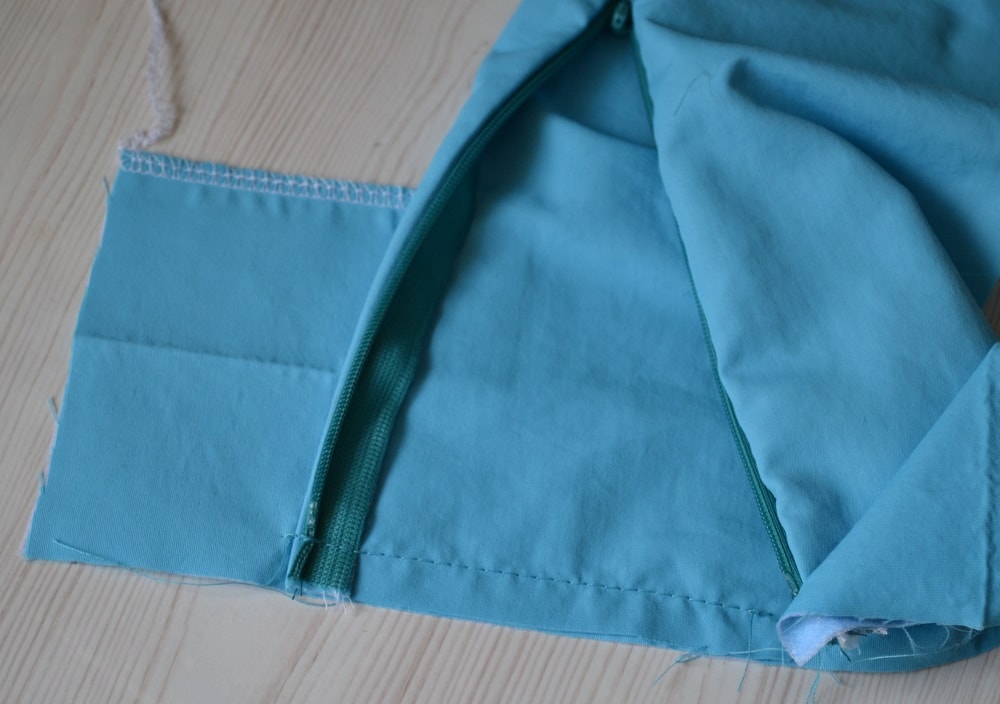 Now you need to stitch the waistband along second side of the skirt.
More complex steps of sewing the waistband to skirt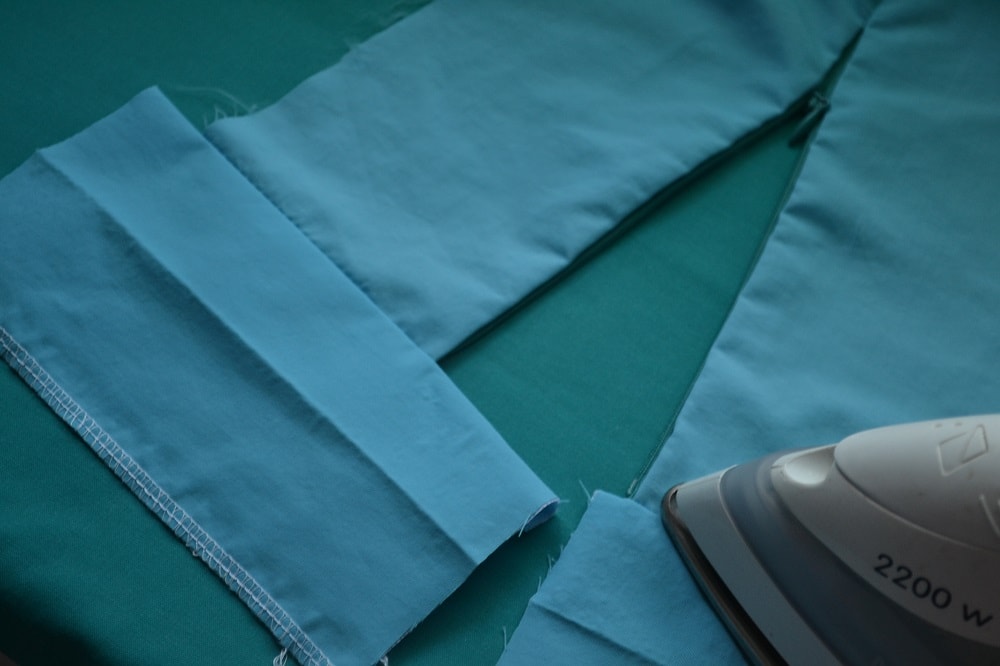 Now fold the waistband and press this seam on the face side a fabric.
Now fold the waistband in half, (both face sides together) and pin or baste it along both edges, as shown.
Look on the arrow. Make sure the inner part of waistband lies exactly as shown on this photo (0.8-1cm).
Make a short vertical seam.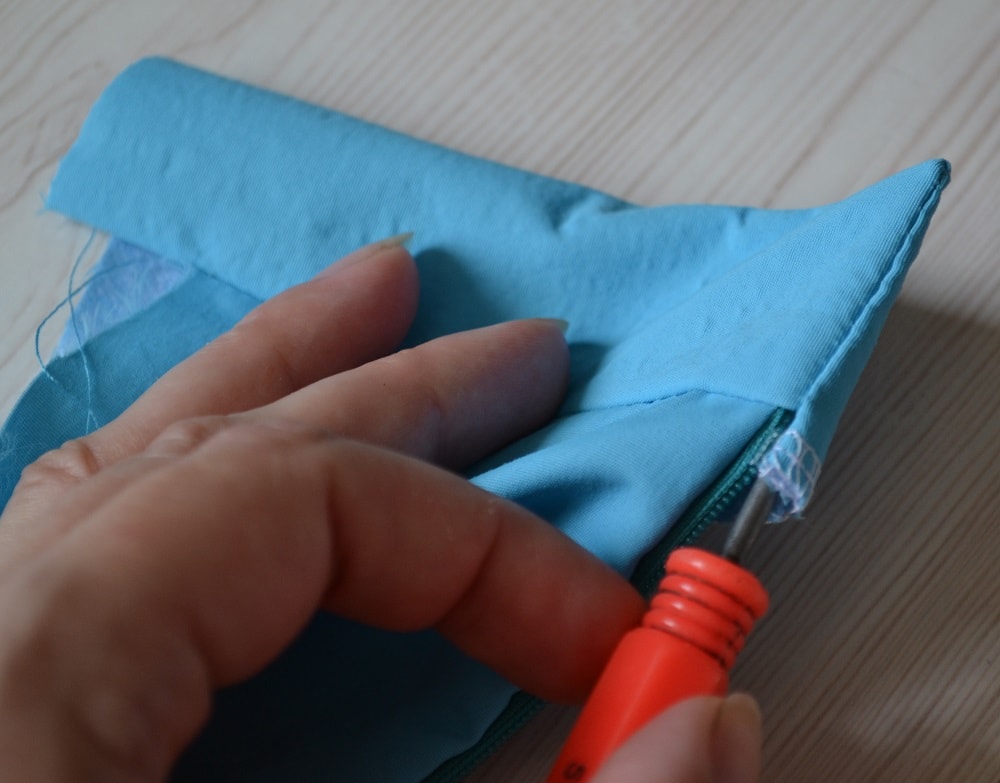 A sewing awl will help you do it correctly.
Fold opposite side of waistband in half, as shown. Align both edges of waistband together and pin it.
Now you can sew it to corner. Turn and continue sewing. Stop sewing closer to a zipper.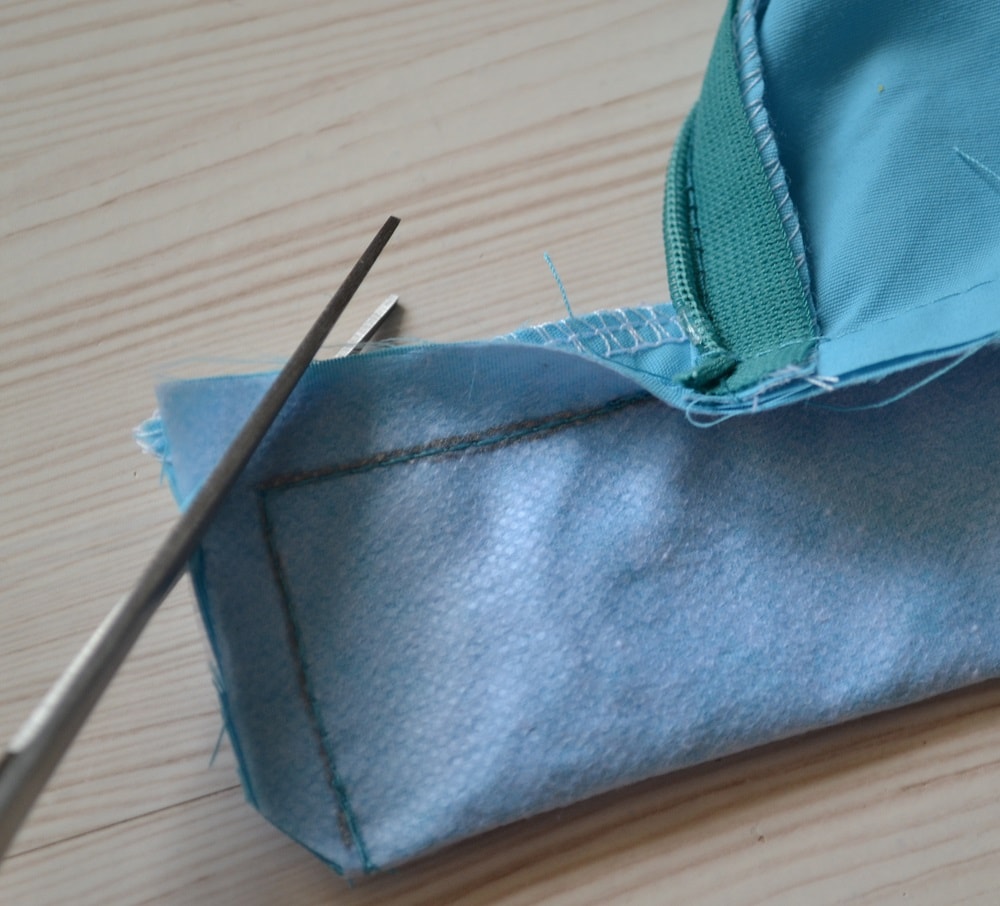 Now need to trim the corners, as shown. Be careful don't hurt a thread.
How to turn out the corners of waistband
This sewing tool can help you second time.
So looks left part of waistband a skirt.
Here is the "tail" of right part a waistband of skirt with baste stitches.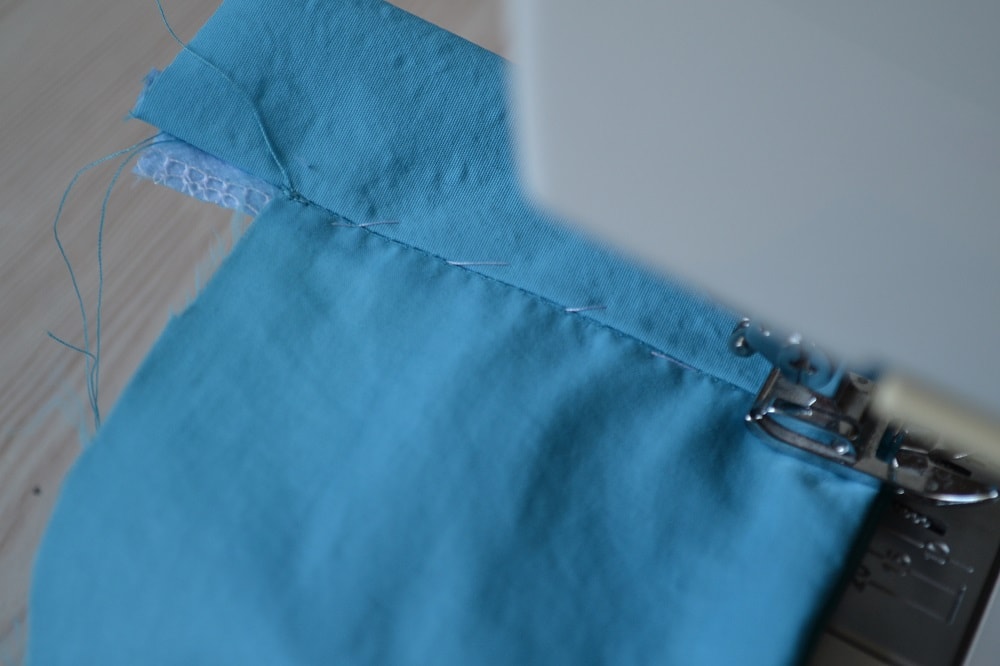 Now you can to stitch along waistband. Sew between the waistband and fabric a skirt, exactly along the connecting seam. If do it is difficult you can to do otherwise. Make stitches as close as possible to the edge a waistband. But it will be better if you can stitch into the seam.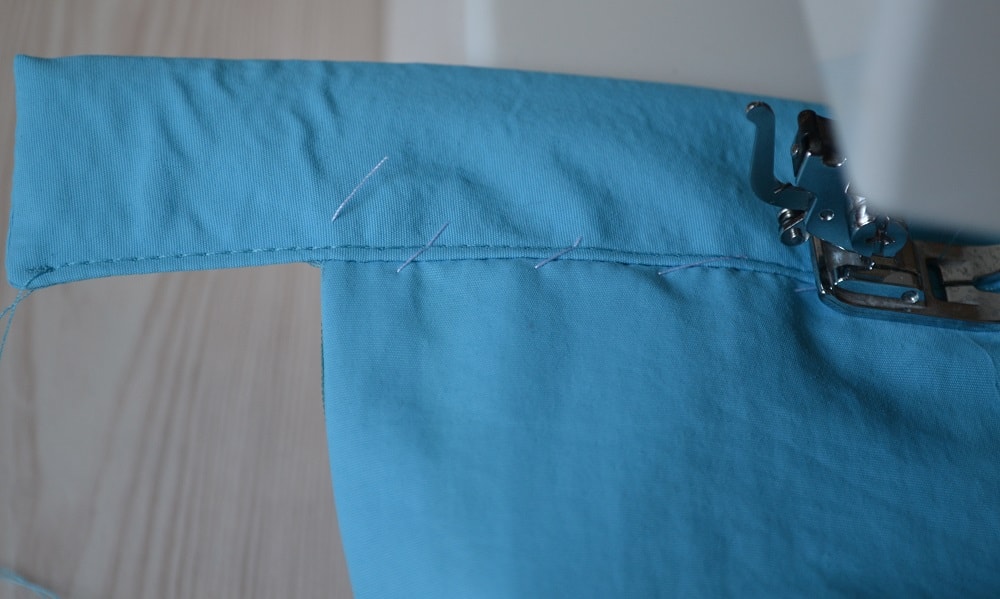 Now press it down and make finishing stitches along the bottom edge of the waistband.
Here is face side of skirt after sewing a waistband.
On this photo is sown the wrong side of skirt after sewing a waistband.
How to make buttonhole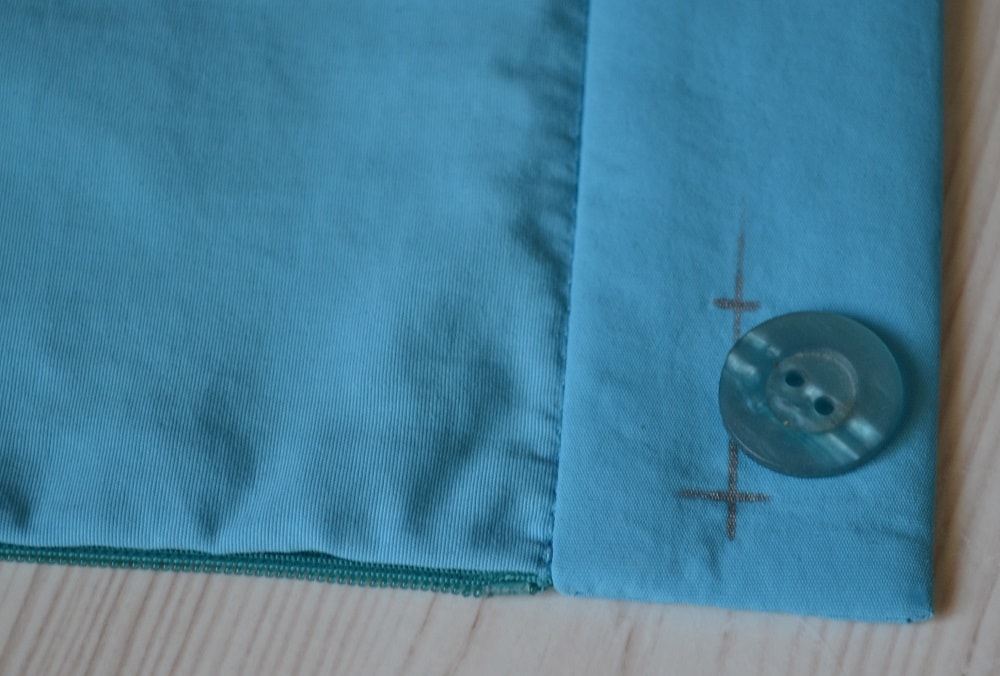 It remains to make buttonhole on the short end of the waistband.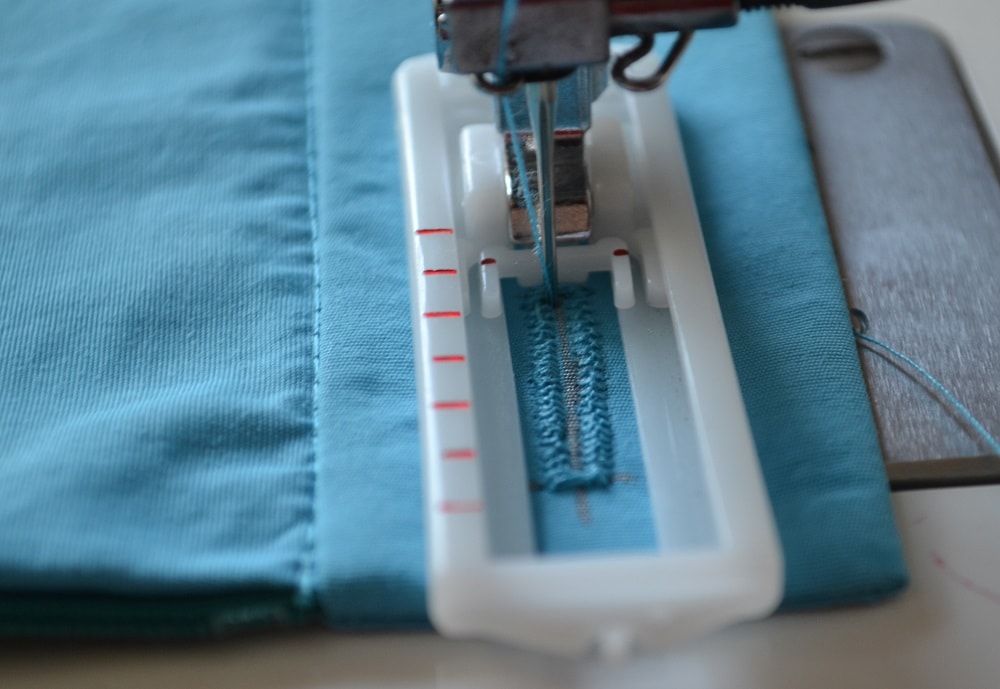 Do it can using four step buttonhole sewing machine or with automatic buttonhole sewing machine.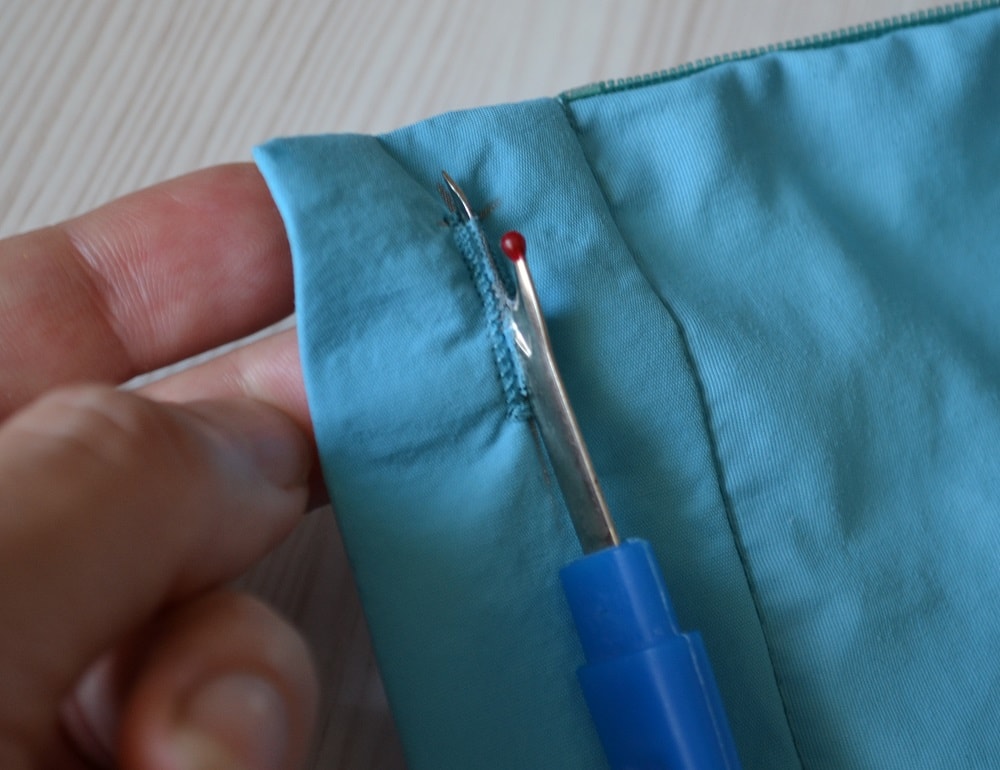 Seam ripper you will need for trimming a slot of buttonhole.
How to attach the button to waistband
Before sewing a button you need to find center of button. In this end of slot mark a point where will be add a button.
In this point on short part of waistband you should attach the button.

How to Draft a Pencil Skirt Pattern direct on fabric
In this lesson you will learn how to draft a pencil skirt pattern without paper. We will build a pattern skirt scheme directly on the fabric.

Free pattern drafting of a straight skirt
An experienced tailor will show you how to draft the pattern of the straight skirt.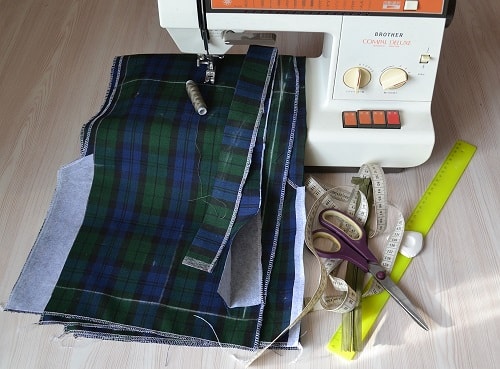 Tutorial How to Make a Pencil Skirt
This is the easy and detailed tutorial how to sew your pencil skirt or any other models of the straight skirts.

How to Cut the Bottom of Jeans
These are steps on how to restore the bottom edge of your old jeans. In this post you will learn two ways how to cut bottom of jeans at home.

Tips for Sewing with Leather
If you are working with leather and faux leather here you find a few helpful tips.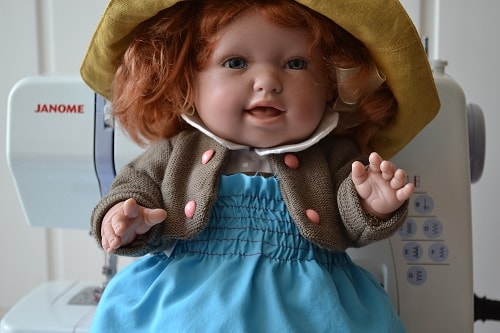 Steps to Shirring with Elastic Thread
Shirring technique is used for decoration the dresses or skirts. In this tutorial you learn how to sew with elastic thread.