Basic Hand Sewing Stitches Tutorials with Photos
Sometimes is needed sew some fabrics by hand, without using a sewing machine. For hand sewing are used a lot of different stitches. But only some of them you need be able to make necessarily. Here are five main types of hand stitches.
During sewing by hand you need use a thimble necessarily. It helps you sew heavy fabrics or genuine leather and save your fingers from needle pricks.
This sewing tutorial has 30 color photos that visually and in details show you how to sew five basic stitches by hand. These handmade seams are used most often.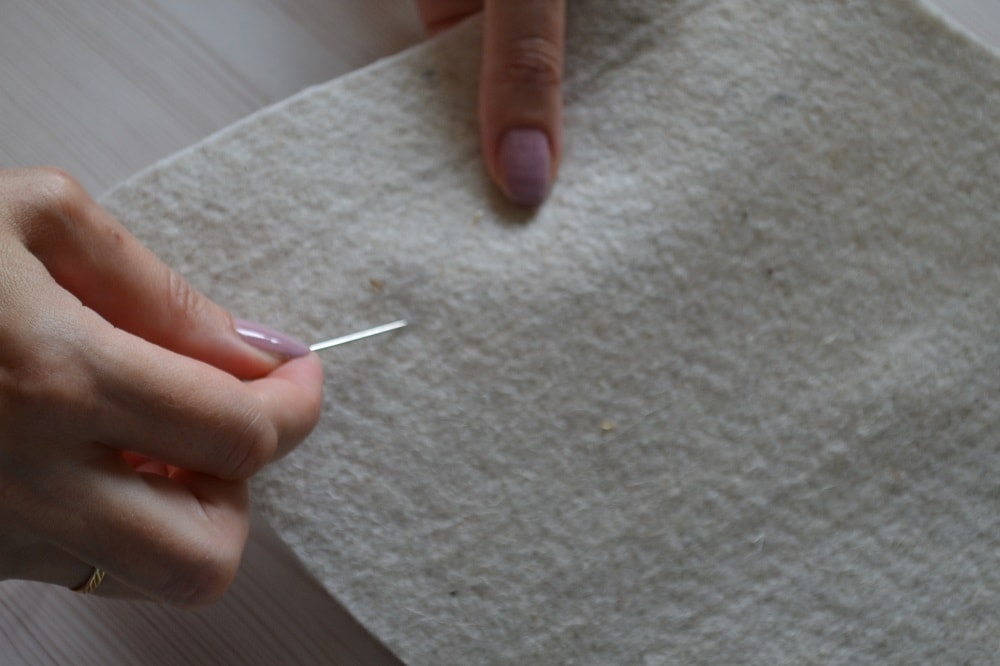 For this tutorial we will be used intentionally the needle with large eye with contrast thread and sew stitches on white thick fabric. All hand stitches were made using thick bright contrasting thread.
How make a basting stitch
Basting is long stitches which are used to making temporary seams. Basating stitch is used for hemming and quilting and other sewing works. The hand basting stitches you need to do quickly so as not to waste a lot time on temporary works. Therefore these hand stitches should be long.
Distance between these hand stitches should be the same as the stitch length.
After passing a needle through fabric do not overtighten thread, otherwise fabric will pucker.
Hand diagonal tacks or diagonal basting
Hand diagonal tacks or diagonal basting stitching is used when is needed bonding multiple layers of fabric, for example during making pleated edge along waist of skirt.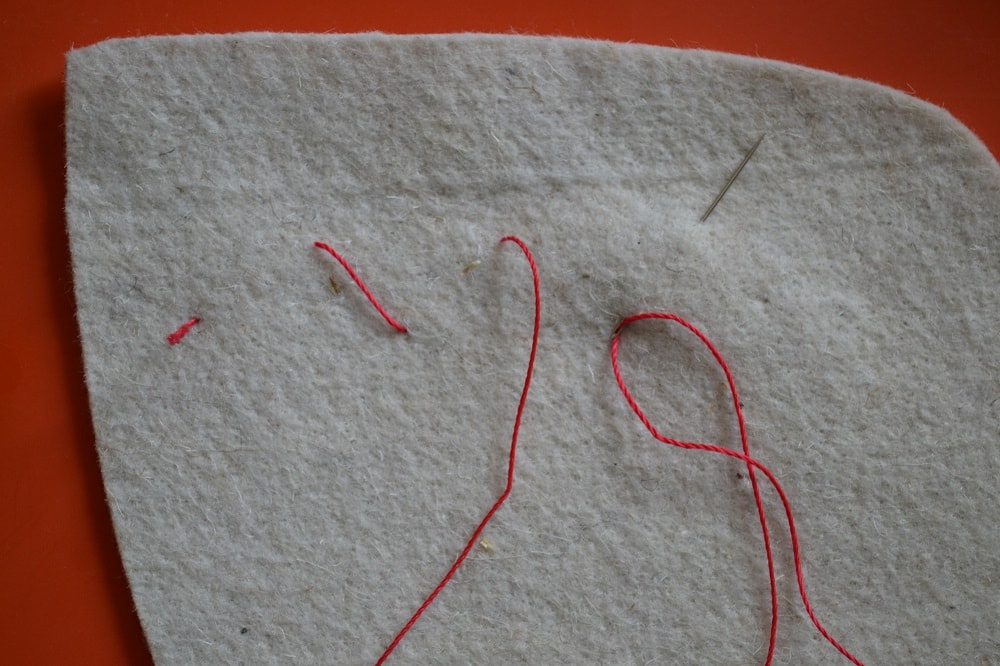 Technique of making the diagonal stitches by hand is very similar to simple basting stitching.
This type of hand stitches is used also for making temporary horizontal stitches during a hemming your pants and skirts.
How to sew back stitches by hand
Back stitches are usually used for creates a strong direct seam. These stitches are used for sewing womens bags from leather by hand also.
It is main hand stitch that is used for attaching two pieces of fabrics and materials together.
Backstitch or back stitch is worked in a 'two steps forward, one step back'.
Face side of fabric with back stitches line. All stitches should be lie in a neat row.
Here is the wrong side of backstitch line.
How to make an overcast stitch by hand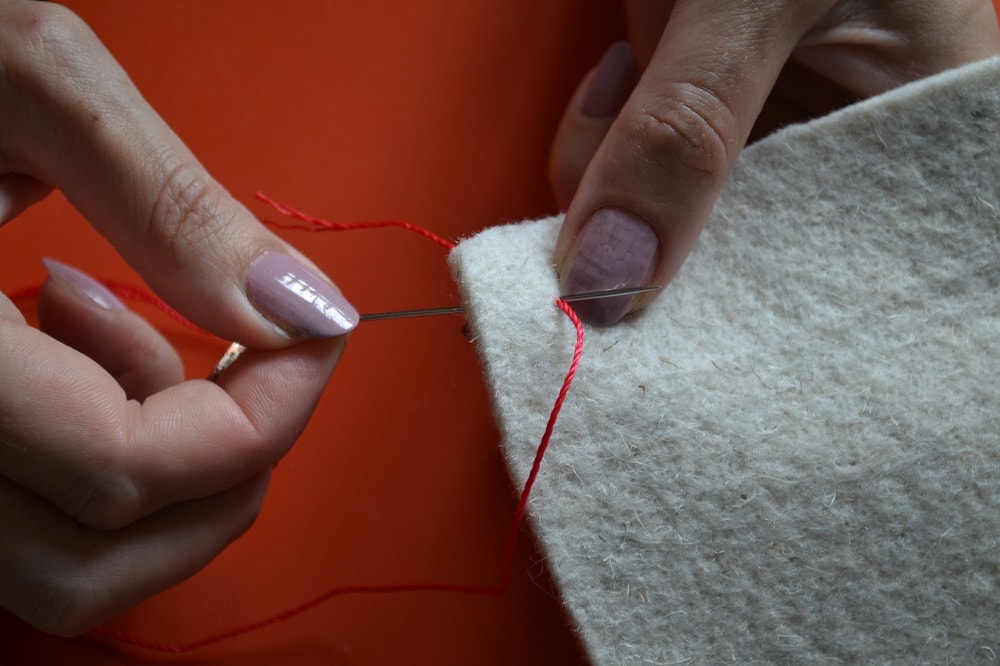 Hand-sewn overcast stitch is used to finish raw edges of garments. The hand-sewn overcast stitch is imitation of an overlock seam.
Make first loop around edge of fabric, as shown.
Move from first loop on a little distance and repeat first stitch.
Before you tighten a thread of this hand stitch you need to insert a needle into a loop, as shown.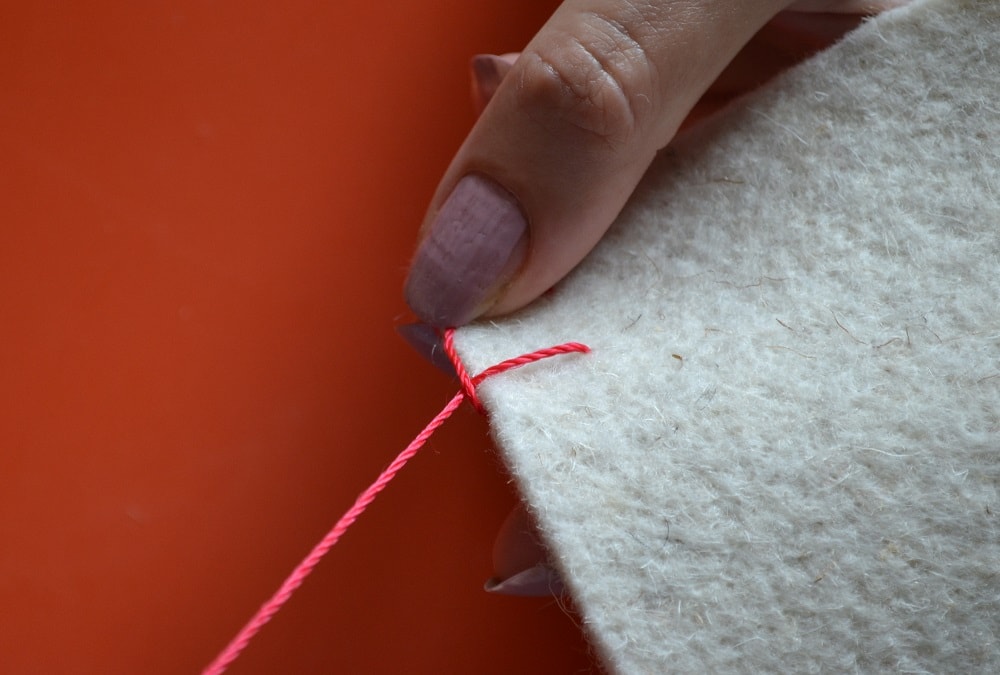 Now you need to tighten the thread well.
Repeat previous step.
This hand stitch is easiest to do when begin stitching from right to left.
Note: You need to be patient, it is slower process.
Using this overcast hand stitches technique you can to finish any fabrics, from thin silk to thicker fabrics like wool.
Every overcast stitch must be look well on both sides of fabric.
On this photo you see the overcast stitches along edge of fabric, that was made by hand.
How to make blind hem stitch by hand
Using hand blind stitches you can hem pants or skirt. If you want learn how to hem on sewing machine read here: Two ways of using a blind hem presser foot.
Blind stitch is easiest done when working from right to left side.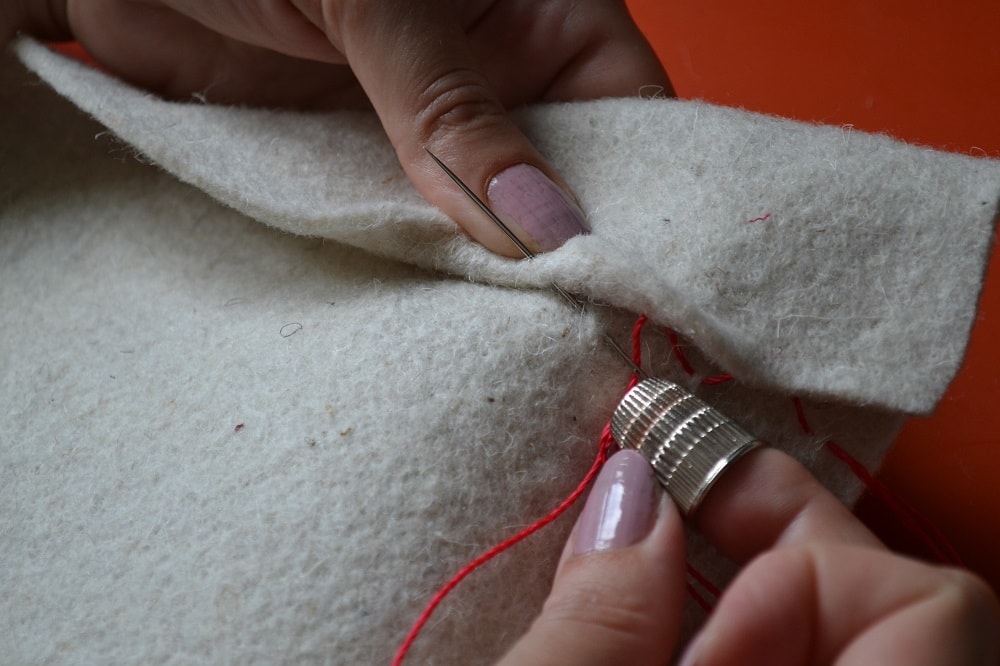 You need insert a needle into fabric so as not to be seen it from front side of fabric. Do not pierce the fabric completely. You need catch with a needle one or two fibers of fabric only.
Do not overtighten the thread or it will be break when fabric will be stretched.
Perfectly executed blind hem stitch should not be visible from wrong side of hem line also.
Do not use the blind hem stitches for hemming garments that are sewn from chiffon and other lightweight fabrics. Tips on how to hem such fabrics correct you will find here: How to hem chiffon or other lightweight fabrics.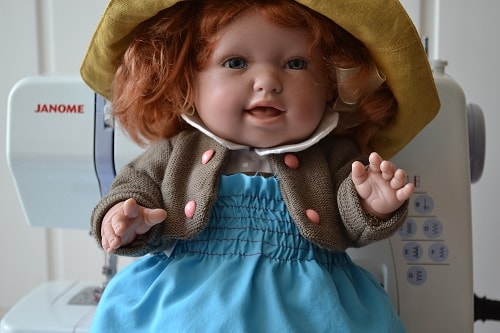 Steps to Shirring with Elastic Thread
Shirring technique is often used for decoration of dresses or skirts. In this tutorial you learn how to sew with elastic thread.

How to Draft a Pencil Skirt Pattern direct on fabric
In this lesson you will learn how to draft a pencil skirt pattern without paper. We will build a pattern skirt scheme directly on the fabric.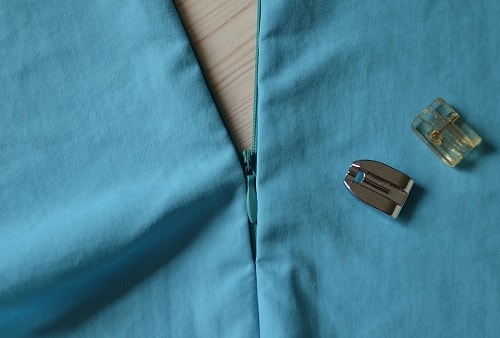 How to Install the Invisible Zipper
Learn how to sew an invisible zipper. Here are steps of installing a zipper with 30 photos and tailor's comments.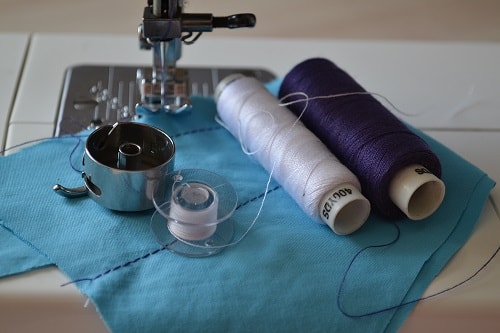 How to Thread a Sewing Machine
This is the universal tutorial for threading any sewing machines and winding a bobbin. More than 30 photos with pro comments help you learn how thread your sewing machine.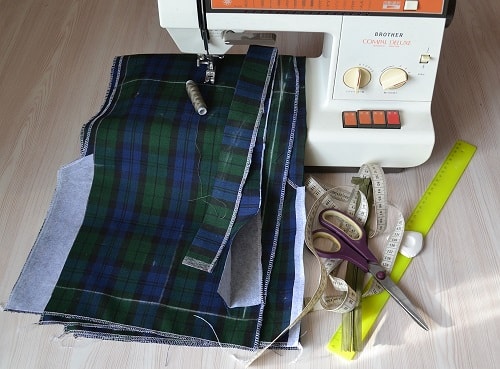 Tutorial How to Make a Pencil Skirt
This is the easy and detailed tutorial how to sew your pencil skirt or any other models of the straight skirts.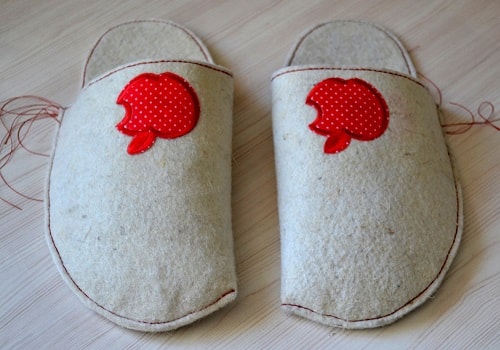 How to Make Home Slippers with Free Pattern
For sewing these slippers you can use felt or leather scraps of old things you have around the house.

How to Hem Knit Fabric with a Serger
Hemming the pants or skirt from stretchy knits fabrics is always difficult. Try my own easy way how to hem knits fabrics using a serger only

20 Sewing Tips and Tricks for Beginners
Want to learn the secrets of professional tailor? In this case you need to read this post containing 20 sewing tips and tricks for beginners.