How to Sew with Twin (Double Needles)
When sewing clothes, often is required to make the double finishing stitches. Instead of twice doing a straight stitch line, you can use a double (twin) needle.
The use of double needles has its own peculiarities, especially when sewing stretch fabrics.
Here you find the tips for how to use a twin (double) needle on regular sewing machine. Using the double needle you can sew stretchy fabrics and make decorative stitches also.
Can you use a twin needle on a regular sewing machine? How do you use a double needle? What is twin needle stitching and how does a sewing machine needle work? In this video you will know how to use a twin needle on your sewing machine.
Additional pin for the second coil
The sewing machines that can sew with double needle have on the top an additional pin for the second coil.
Double needles and usual needles
Before buying twin needles you need to know something about them. These types of needles come in different sizes like usual sewing machines needles. The main thing that you need to know the twin needles have different distances between both needles (or three needles).
For example: Twin needle having mark 3/80 has size 80 (needle thickness) and 3 mm is distance between left and right needles.
Remove usual needle and set twin needle. A long groove along the needle should be pointed towards you, just like by setting a regular needle.
Threading double needles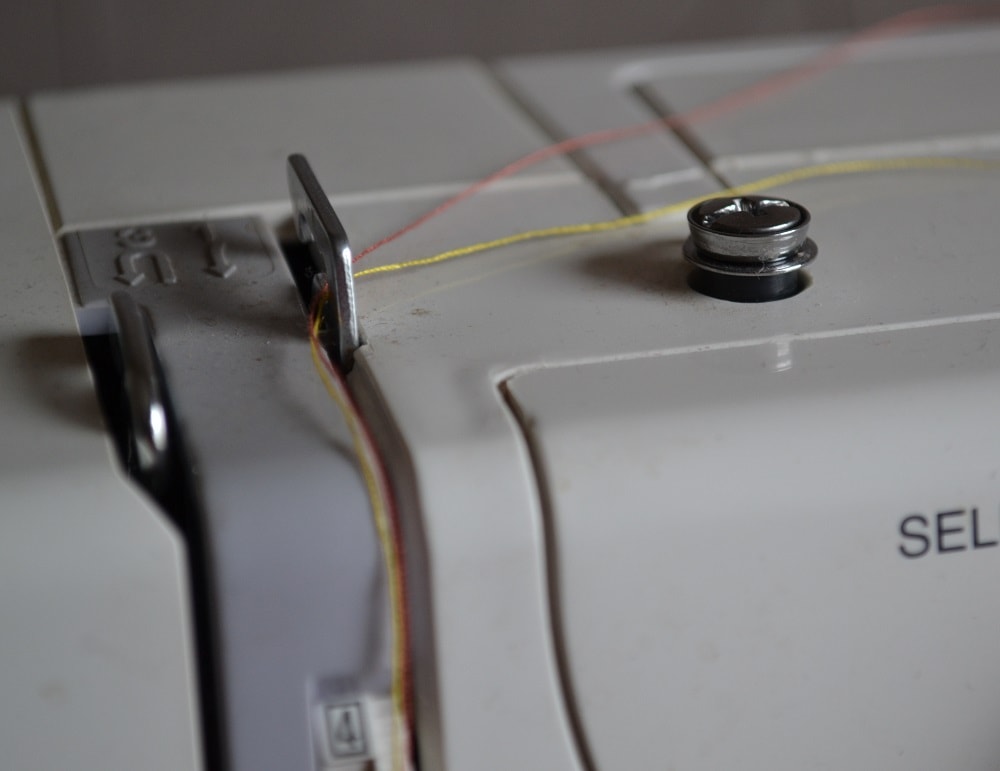 Pass the double thread through all thread guides including the thread take-up.
You need insert the double thread between the tension discs, then back up towards the top body and insert it into the hole of thread take-up lever.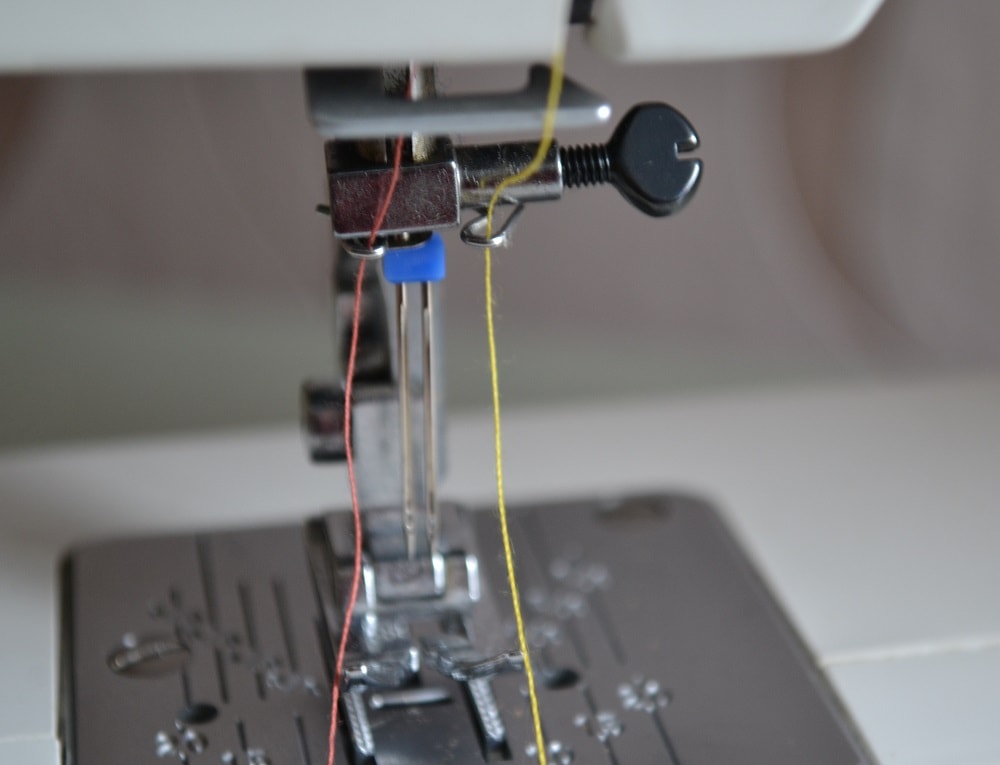 Now you need insert the right thread into right spring hook and left thread in the left spring hook.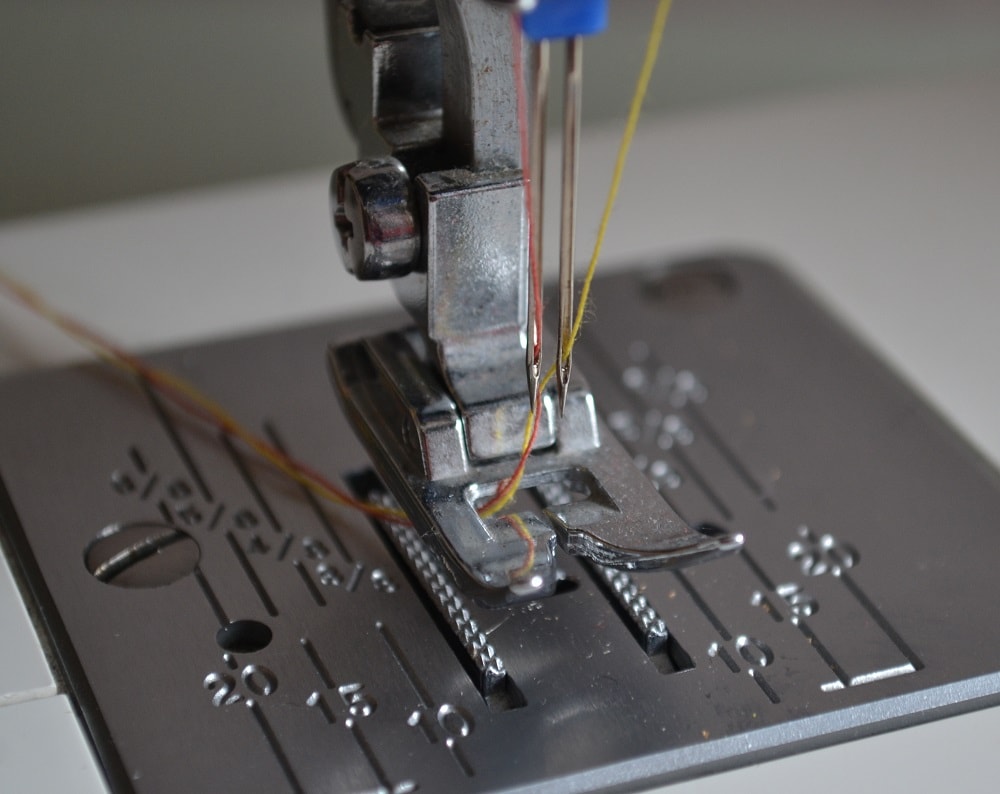 Thread the twin needle using same rule.
Bobbin threading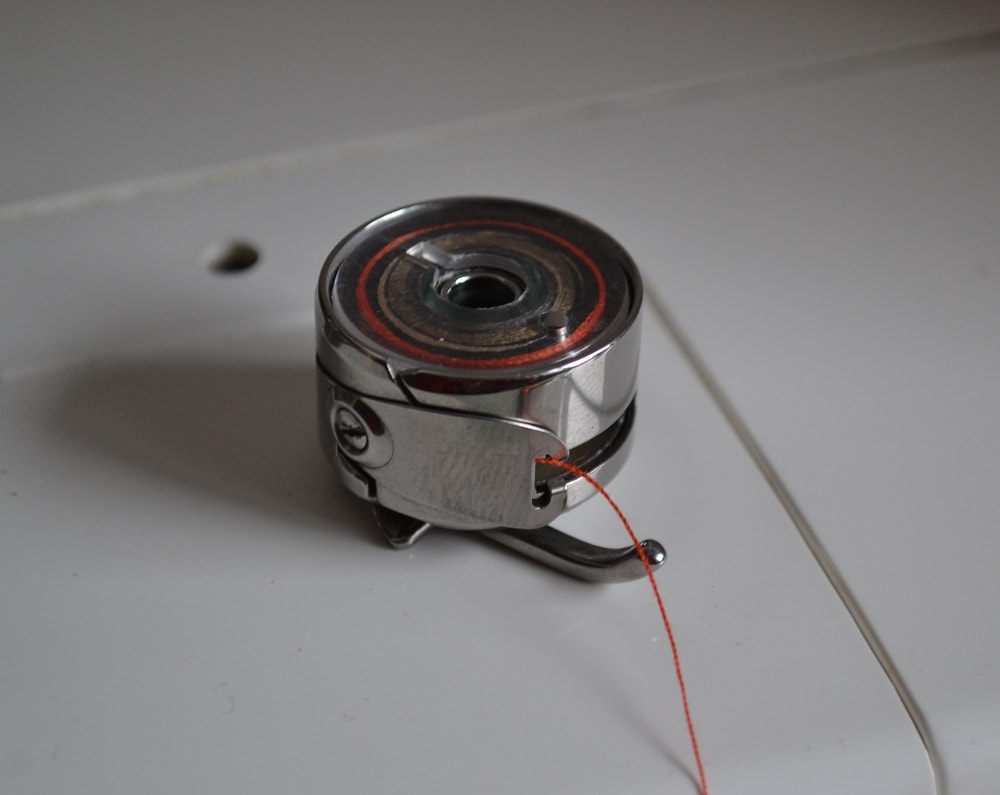 At the bottom of the seam there will be one thread.
So you do not need to change anything on bobbin case. In rare cases, it is necessary to slightly strengthen or loosen tension of lower thread.
Now you need to pull out the bobbin thread through the hole of needle plate, as shown.
For double needle need to select straight stitch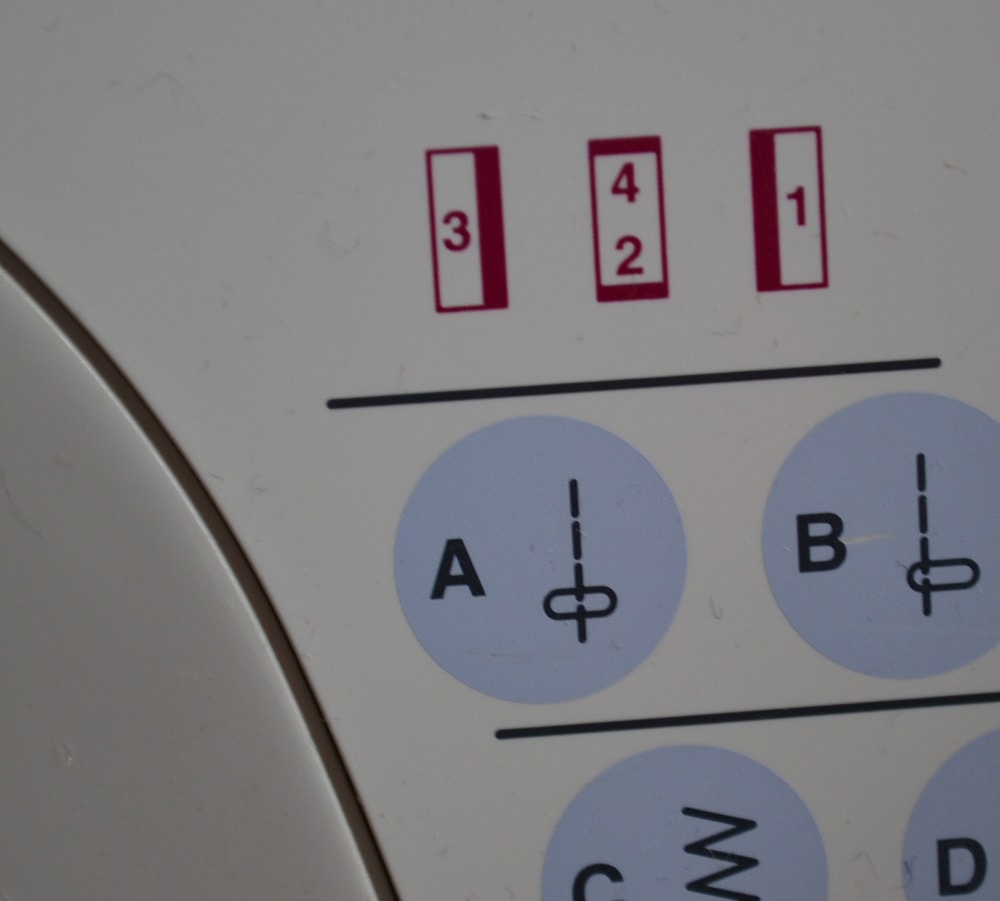 Note: When sewing with a double needle select straight stitch.
Please note: If you set on sewing machine zigzag stitch, a double needle will bent and break.
How looks stitch line with two needles
Here you see how is formed stitch line when is used two needles.
On this photo is shown how the double stitch looks from back side of fabric.
Some sewing machines can not to work with double needles
Note: Distance between both needles of twin needle must be narrower than a slit width of needle plate.
Most sewing machines can to work with a double needle, but if the needle plate has a narrow flat slit instead of a small round hole for passaging of one needle only.
Note: Sewing machines performing only one straight stitch cannot sew with a double needle. For example, these models: Typical industrial sewing machine or Older sewing machine Singer.

How to Sew Knit Fabrics on Regular Sewing Machine
If you want to sew clothes of knitted fabrics (jersey) here you will find thr tips on how to sew stretch and knit fabric on regular sewing machine.

Womens Pants Patterns (Basic)
If you will draft this pattern of womens pants you will have a basic pattern which can be used for drafting any models trousers, including the jeans.

Drafting of Dress Pattern (Basic)
If you will draft your own dress pattern you need learn this tutorial. Make this basic dress pattern and you can to build patterns of any other dresses models.

Half Circle Skirt Pattern
In this post you will find free skirt pattern with step-by-step tutorial. Learn how to draft the half circle skirt pattern.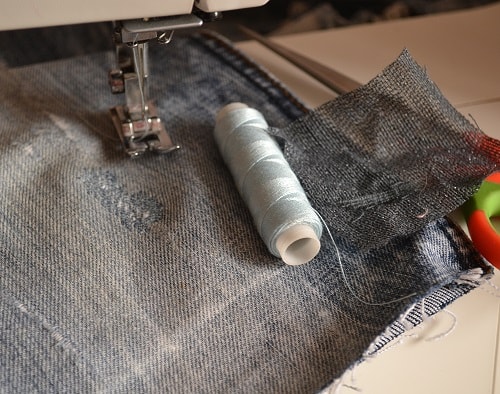 How To Mend the Rips in Jeans
Learn how to patch the holes or rips in a pair of blue jeans in this step-by-step DIY denim repair tutorial.

Flat Cap Sewing Tutorial with Pattern
Here is full tutorial on how to sew mens flat cap including the pattern. Such elegant flat hat can be in women's wardrobe also.