How to Mend Rips in Denim Jeans
In this post professional tailor and alteration specialist will teach you how to patch holes in your denim jeans.
Using this easy way of repairing the jeans you can prolong the life of your jeans.
The main thing is color of threads. If the thread will be fit accurately to fabric color the hole will be no visible.
Learn how to patch the holes or rips in a pair of blue jeans in this step-by-step DIY denim repair tutorial.
Threads are the most important condition for successful patching the holes and rips on jeans.
Choose the thread before work. It is advisable to make trial samples before you start to darn jeans rips.
How to Mend Holes in Jeans. Repairing Jeans with Invisible Mending.
Place on the hole a piece of adhesive fabric
To mend any holes in jeans, you will definitely need a piece of adhesive fabric.
Press a piece of adhesive fabric on the back side of the hole, as shown.
Note: Big rips need to be strengthened with a piece of denim fabric also.
How to choose threads for multi colored fabric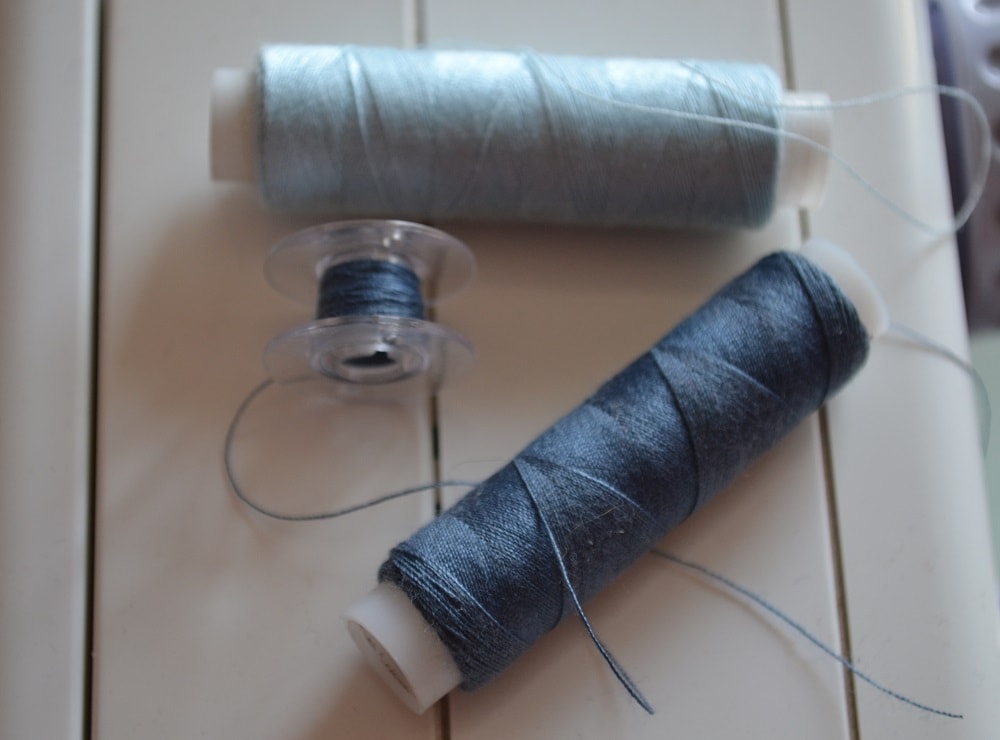 If jeans are single-colored to choose the thread is easy. But how to choose a thread if the fabric of jeans is multicolored?
In this case, you should to select two primary threads coinciding with colors of fabric. The double thread is possible to insert in eye of needle and to sew with twin threads at the same time. But I recommend this only to experienced seamstresses.
For beginner is needed to insert one main thread in the needle. Tips: Dark tint of thread you can to wind on the bobbin.
Note:To fix this jeans hole I use two threads.
To mend your jeans you need have sewing machine that can sew in reverse direction. Some really old sewing machine like Singer can't do it.
Now set standard straight stitch.
Select small length of straight stitch.
If your sewing machine has a removable table, remove it.
When a zipper on jeans is broken and no longer zips up, it may seem impossible to fix it. However, there is a way to repair your zipper on jeans without removing a zipper.
Delete frayed threads of the denim fabric
Now take a scissors and delete frayed threads of the denim fabric. So you have a clean edge of hole before sewing.
During darning the holes or rips of jeans you will have to use reverse lever constantly.
Darning the holes on sewing machine
Now it's time to start darning.
First make stitches perpendicular to the longitudinal line of the rip, as shown.
Next stitches need to be made obliquely, along the main fibers of the jeans fabric, as shown on this photo.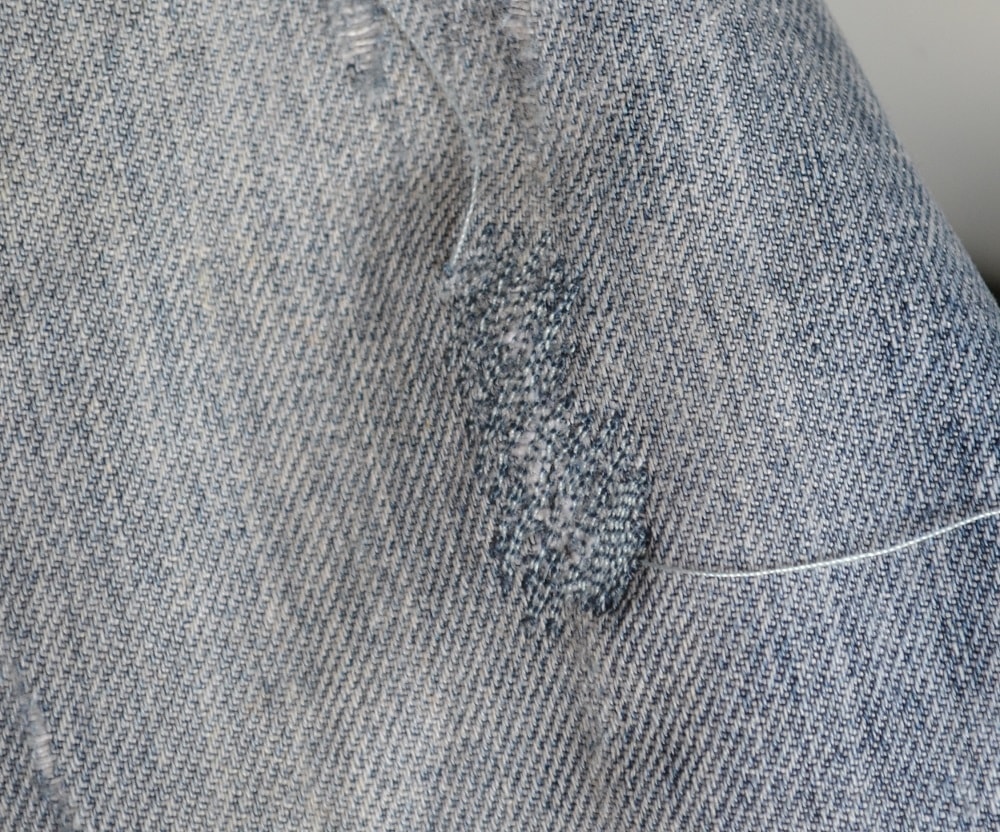 I hope you were able to mend a hole on your jeans well, so that it will not be noticeable.
How do you cut the bottom of jeans? How do you cut and distress the bottom of jeans? How can I crop my jeans? Can you cut raw hem jeans? In this video you get pro tips how to hem your jeans using a sewing machine.

How to Turn Your Old Jeans Into Shorts
Learn how to give a new life to your old jeans and make from them the summer jean shorts.

How to Cut and Hem the Bottom of Jeans
Learn how to restore frayed bottom edge of your old jeans. In this post you will learn two ways how to cut bottom of jeans at home.

How to Fix Zipper and Replace the Slider
Main cause of repair a zipper is broken slider. Learn how can to fix zipper and replace the zipper slider at home.

20 Sewing Tips and Tricks for Beginners
Want to learn the secrets of professional tailor? In this case you need to read this post containing 20 sewing tips and tricks.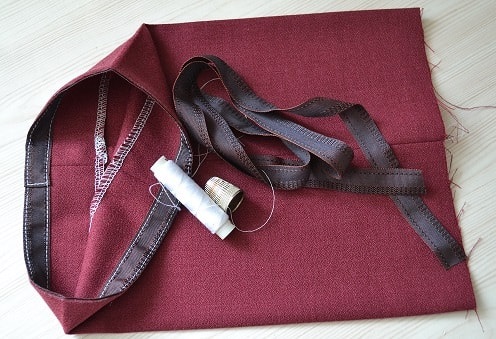 Learn How to Hem Pants and Skirts
There are some ways how to hem pants and skirts. I offer you an universal way that is used for hemming any garments.

How to Hem Jeans with Kick Tape
Here is the simple and easy way how to hem jeans on sewing machine using the trouser kick tape.

Recovering the Office Chair Seat
Tips how to replace the fabric of an office chair's. Here you learn how to repair the chair and give a new life to your old office chair.

How To Make Alphabet Letter Pillows
These are simple steps of sewing an alphabet letter pillow. You will learn how to make the most difficult form of pillows having shape a letter A.