Sewing a Patch Pocket to a Knit T-shirt
If you tried to sew a t-shirt from knit fabrics with patch pockets you must know how difficult it is to do right. All sides of pocket strongly stretch therefore all decorative seams become wavy and crooked. Looks such pocket very bad.
If you will be sew t-shirt of knitted fabrics with a pocket on front, this tutorial helps you sew patch pocket easy and correct.
Before cutting a patch pocket from knit fabric I recommend make a paper pattern before.
To edges a pocket you need add seam allowance 1 cm (1/2"). On top edge a pocket you can make 1.5 cm (5/8") seam allowance.
If you have a little skill I recommend you mark hem allowances along the edges of the pocket with water soluble marking pen.
Processing a pocket before sewing
Now you need to serge top edge of the pocket.
Fold the top edge of pocket to wrong side of knit fabric and press it.
Fold and press other three sides of pocket, as shown.
Next, you need to sew a top hem on sewing machine, as shown.
Adding the pocket to knit fabric
Mark square outlines on front part your t-shirt where will be placed this pocket. Use for these marking a water soluble marking tool.
Place the patch pocket to your knit t-shirt.
Join this detail to fabric with pins (or baste it).
For beginners I recommend you to baste a patch pocket to a garment instead using the metal pins.
But in any case it is very difficult to sew the knit patch pocket nice and tidy. Try to do it on a scrap piece of knit fabric before sewing it on t-shirt.
During sewing the pocket don't forget to remove the metal pins.
During stitching any knit fabrics I recommend to use an awl, as shown.
Press it well with steam iron and your patch pocket is ready.
Note: Use this method of making the patch pockets from knit fabrics after the trial exercise.
To get good results I recommend you to sew such pocket to scrap piece of knit fabric. You can to add the patch pockets to old garments that are made from knit fabrics before sewing it on your new sewing project.

How to Make Decorative Pocket Flap
Here's tutorial on making the flap pocket. If you need to sew flat pocket these sewing tips help you do it correct.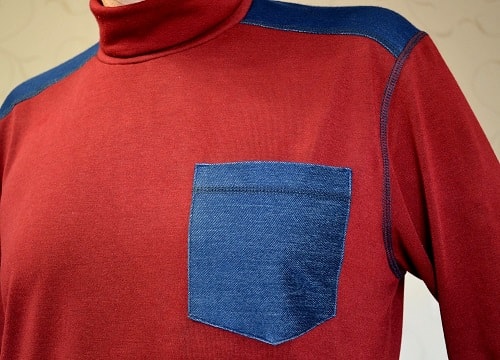 How to Sew Stretch and Knit Fabric
If you want to sew t-shirt or kids pants from knitted fabric here you find tips how to sew stretch and knit fabric with a regular sewing machine.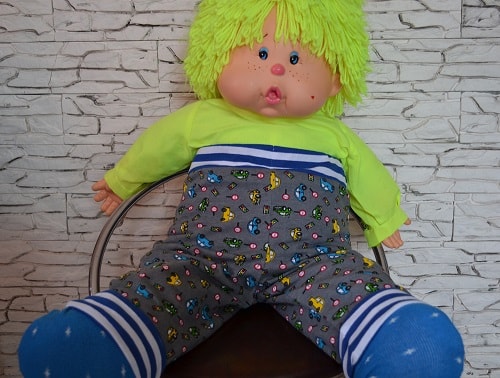 How to Make Children's Pants with Elastic Waist
Looking for knit pants for your toddler? Try sewing these knit pants with step by step tutorial that has more 20 photos and comments.

How to Make a Pillowcase with Cuff
Want you save money? Then learn how to sew bed linen with own hands. In this tutorial you will learn how to make pillowcase with cuff.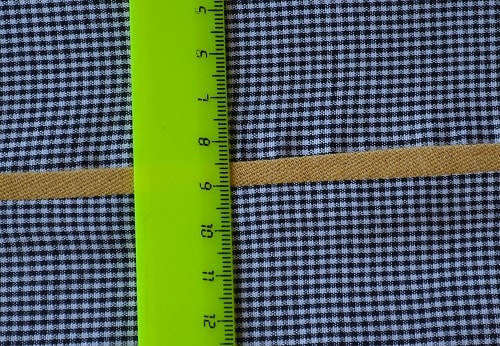 How to Make Piping without Cord
The piping is a kind of bias binding. In this tutorial I show you how to make piping without cord inside.

Sewing the Front Jeans Pockets
This sewing technique can be used for making the front pockets on jeans and skirts.

Tutorial How to Mark and Sew Darts
How to mark and make darts on your skirt or pants. Here you find tips for beginners to sew darts step by step.

How to Sew a Centered Zipper with a Sewing Machine
In this easy tutorial you will learn how to install a centered zipper with a sewing machine using a special zipper presser foot.