Tutorial: How to Sew Patch Pockets
Patch pocket is easiest way of making pockets for any garments. Learn how to sew such pockets with this step-by-step guide!
For beginners I recommend to draw four lines of all borders a pocket.
This isn't strictly necessary, but it's desirable to mark a pocket's place on fabric of garment also.
In this video lesson you learn how to sew patch pocket with flap.
How fold top part of patch pocket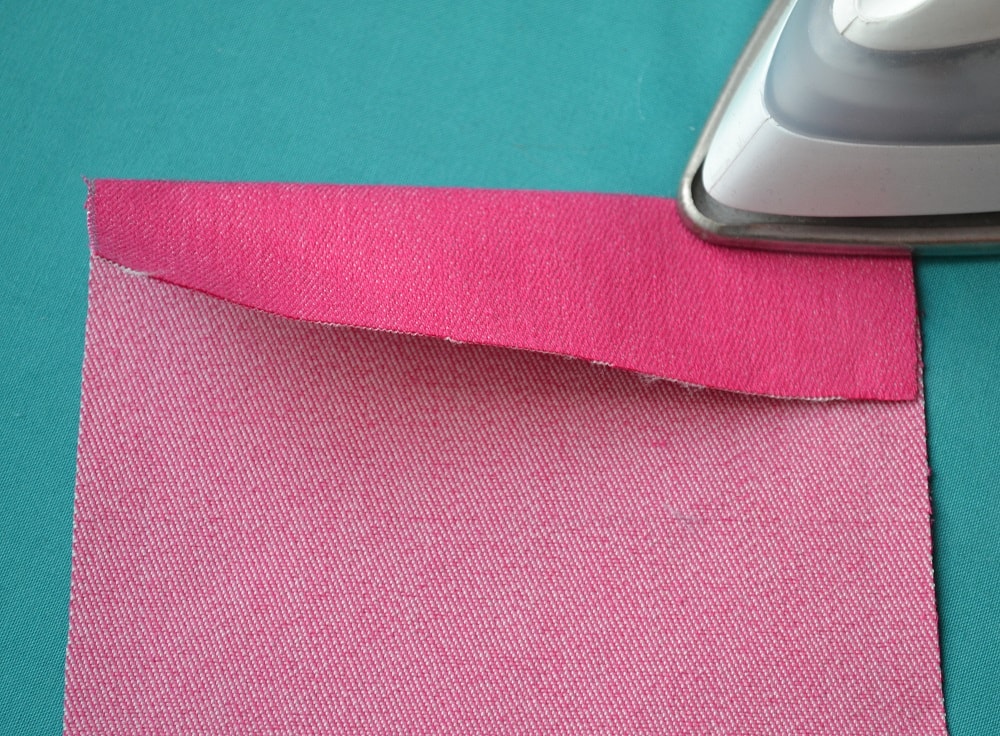 Now fold top part of patch pocket along drawn top line, as shown, and press it.
Next, lift this folded strip up and make double hem, as shown.
How fold other sides of pocket
Instead making the double hem you can to serge the top edge or to use zig zag stitches.
In this step you need to iron other three edges of pocket, as shown. Fold these edges on wrong side with seam allowance 1 - 1.5 cm.
Now this preparatory work using a iron is over and your patch pocket is ready for adding on fabric of your skirt or pants.
If you will sew t-shirt with pocket see How to make patch pockets of knit fabrics.
Sewing pockets to garments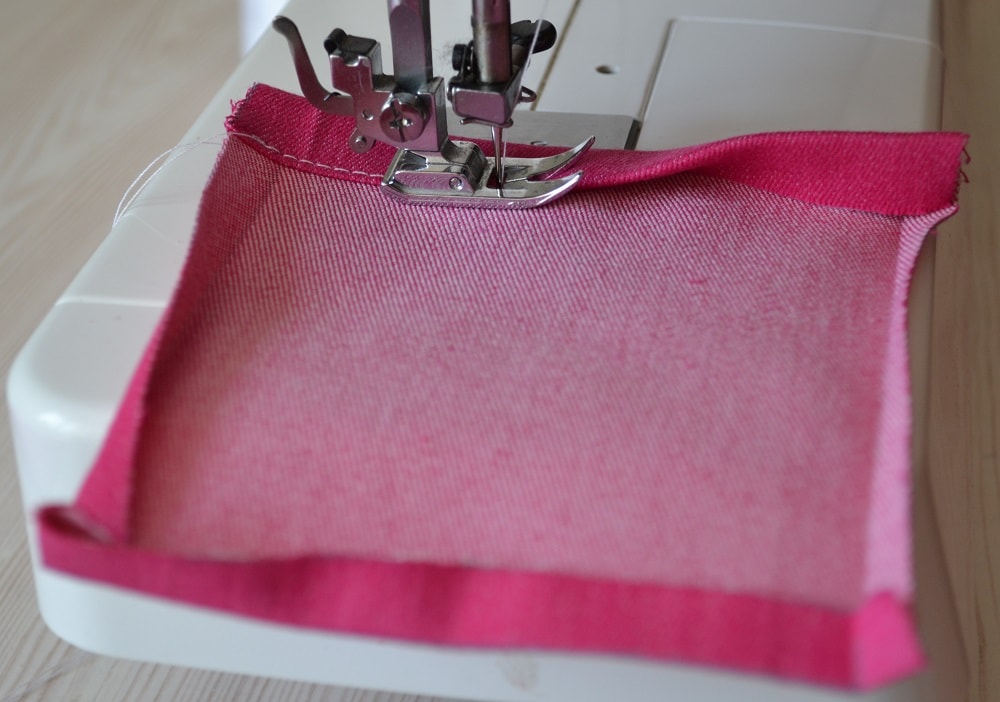 First, you need to stitch the double hem.
I recommend make this seam along wrong side of patch pocket.
Now place the pocket into identified boundaries and pin it to the fabric of a skirt or pants.
Final step of making patch pocket
This is final step. You need make finishing stitches only.
If you want you can do it using a double needle.

How to Make Decorative Pocket Flap
Here's tutorial on making the flap pocket. If you need to sew flat pocket these sewing tips help you do it correctly.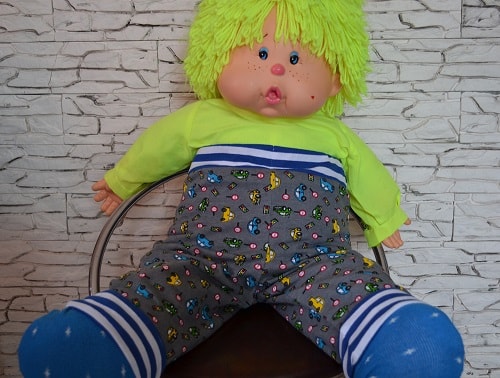 How to Make Children's Pants with Elastic Waist
Looking for knit pants for your toddler? Try sewing these knit pants with step by step tutorial that has more 20 photos and comments.

How to Make a Pillowcase with Cuff
Want you save money? Then try learning how to sew bed linen with own hands. In this tutorial you learn how to make pillowcase with cuff.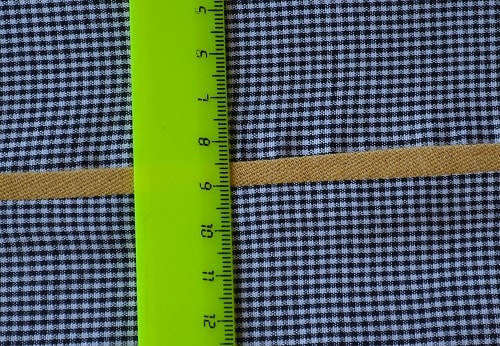 How to Make Piping without Cord
The piping is a kind of bias binding. In this tutorial I show you how to make piping without cord inside.

Sewing the Front Jeans Pockets
This is the tutorial how to sew front pocket of jeans. This sewing technique can be used for making the front pockets of the skirt also.

Tutorial How to Mark and Sew Darts
How to mark darts on your skirt or pants. Here you find tips for beginners to sew darts step by step.

How to Sew a Centered Zipper with a Sewing Machine
In this easy tutorial you will learn how to install a centered zipper with a sewing machine using a special zipper presser foot.