How to Use a Rolled Hem Presser Foot
There are a few ways of hemming thin lightweight fabrics by hand or on sewing machine. But most easy and best way is using a special presser feet.
But you need consider that to hem lightweight chiffon and similar thin fabrics is very hard in any cases. Using a rolled hem presser foot is simple way to hem thin fabrics. Here I offer tutorial with 10 photos and with comments to every step.
Rolled hem presser foot
On this photo you see the rolled hem presser foot.
In middle of presser foot is a snail that is needed for making a double folding along edge of fabric.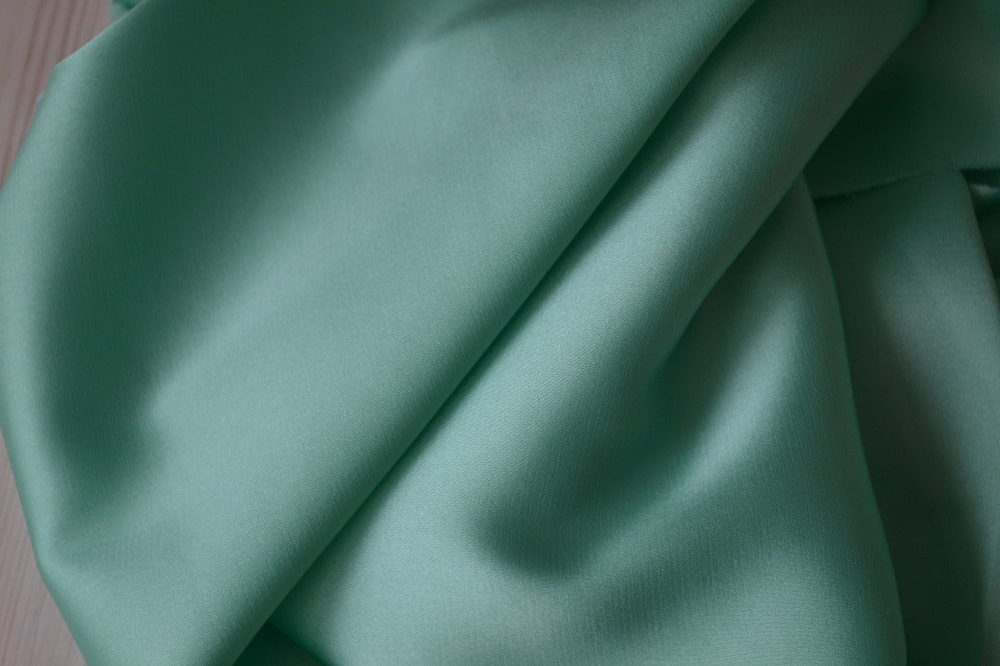 Use this presser foot for hemming light chiffon and other thin fabrics only.
How to prepare fabrics
The most difficult thing is to do first stitches. In order to make a hemming more easier you need trim a corner of fabric, as shown.
Making first stitches using a presser foot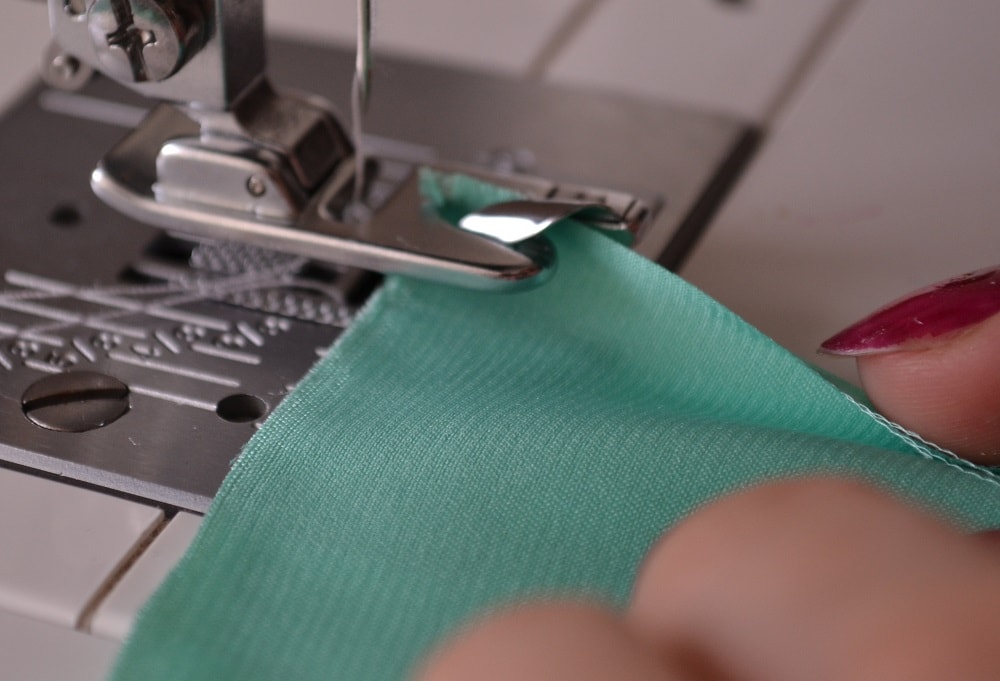 Lift a lever presser foot up and insert the trimmed portion of fabric into spiral of presser foot.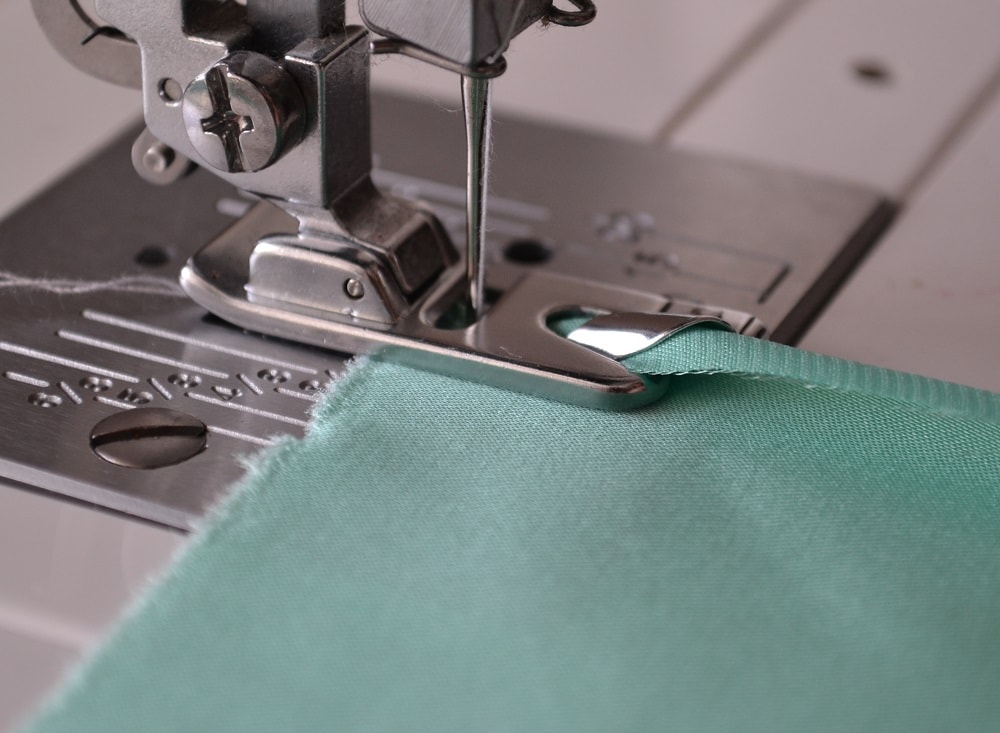 Next, lower the presser foot and start sewing at low speed of sewing machine.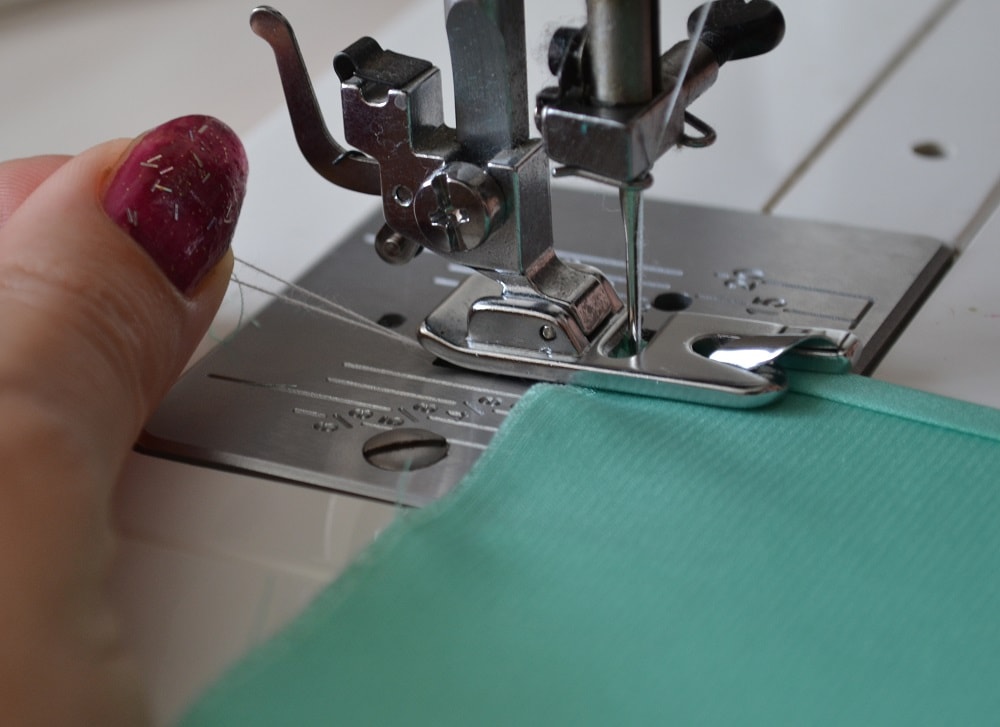 Take both ends of threads by left hand. Pull them with a little effort during sewing. This trick helps hold and move the fabric at the same time.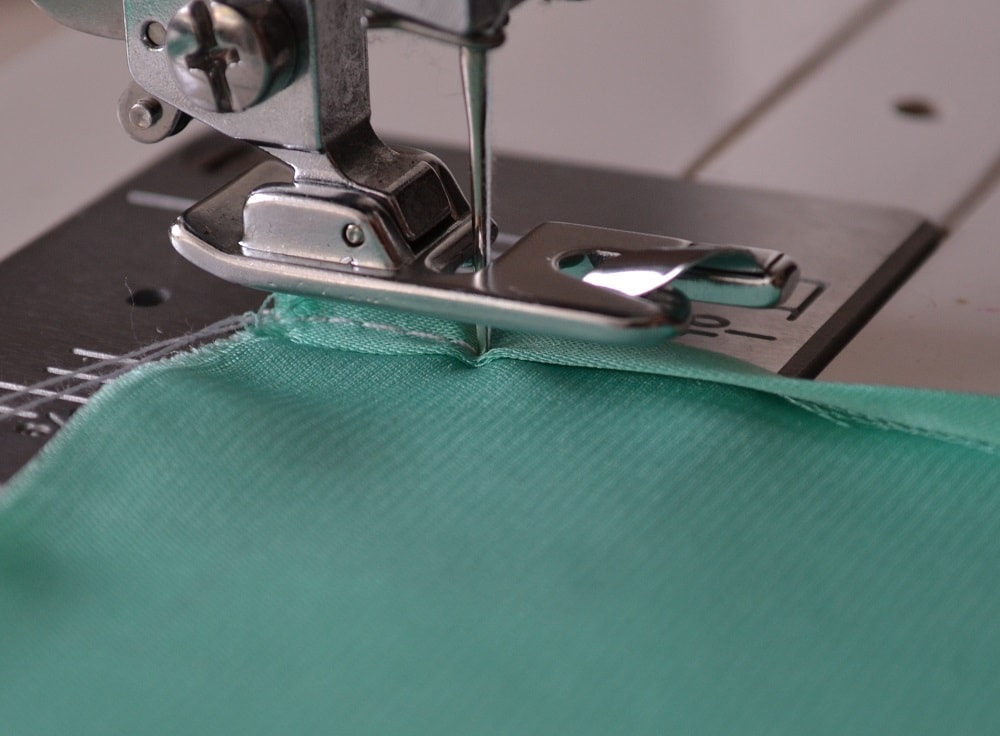 The needle's pierces should pass very close to edge of folded fabric. Do not rush, and periodically check your work.
Hem with rolled presser foot
The beginning of hem using the rolled hem presser foot is very hard. I recommend trying do it on an experimental piece of fabric first.
Now hem will be easier to make. Try to gently stretch both edges of fabric during the hemming.
On this photo you can see hem of thin fabric in its final form.
It was done using the rolled hem presser foot.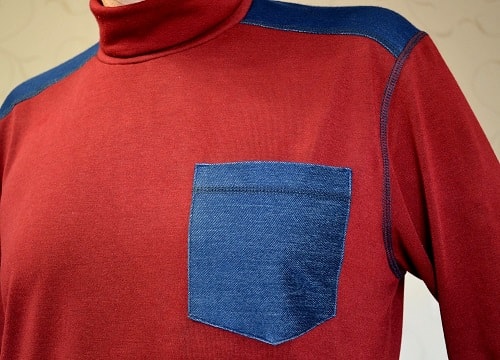 How to Sew Stretch and Knit Fabric
If you want to sew t-shirt or kids pants from knitted fabric here you find tips how to sew stretch and knit fabric with a regular sewing machine.

How to Add a Cuff to the Pants or Sleeve
The cuff is best way of lengthen boys trousers. Learn how to add the cuffs to the pants or sleeves. This is step-by-step sewing tutorial.

How to Cover the Shoulder Pads with Fabric
Shoulders pads help hide some disadvantages of female figures. Learn how to cover the foam shoulder pads with fabric.

How to Make and Sew Piping with Cord
Want sew a pillow or bag with piping? This is tutorial that helps you make the piping with cord inside.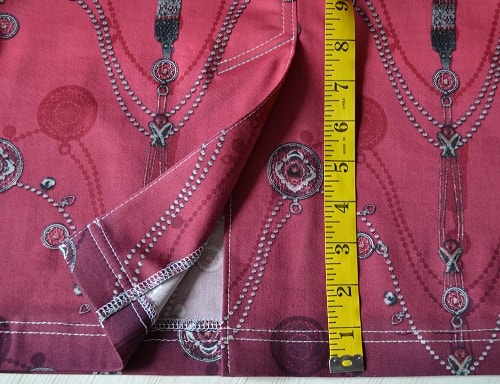 Skirt Vent Sewing Tutorial
Here is skirt vent sewing tutorial. In this post you will learn how to make the skirt vent correctly.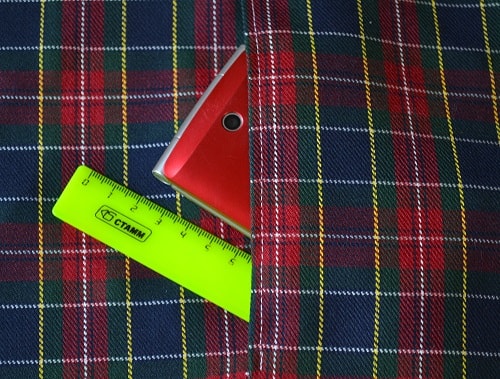 How to Make Pockets to a Dress or Skirt
Using this sewing tutorial you will learn how to make pocket for dress or skirt correctly and easily.

How to Make an Inverted Pleat Skirt
If you will make a skirt with pleats use this tutorial. These steps help you learn how to make the inverted pleat.

How To Make Alphabet Letter Pillows
These are steps of sewing an alphabet letter pillow. You will learn how to make the most difficult form of pillows - alphabet letter A.