How to Sew a Basic Kick Pleat
A kick pleat is main and rather complicated detail of sewing a skirt. To do it correctly you need have some skill of sewing a vent.
In this post you will learn how to make a skirt vent with lining correctly and easily.
This sewing tutorial is a part of full tutorial of sewing a pencil skirt.
How to mark a vent on back part of skirt
Before drafting of straight skirt you need decide what length will be a split and where it will be sewn. A vent you can sew on back part or on front part of skirt.
On each side back and front part a skirt you need add aside from center stitching line about 5-6 cm.
Make marking on both sides of vent.
Length of this slit will be 20-25 cm including width of hem strip on bottom a skirt.
How to add to slit a fusible interfacing fabric
Wrong side of left part a vent should be fastened with fusible interfacing fabric, as shown.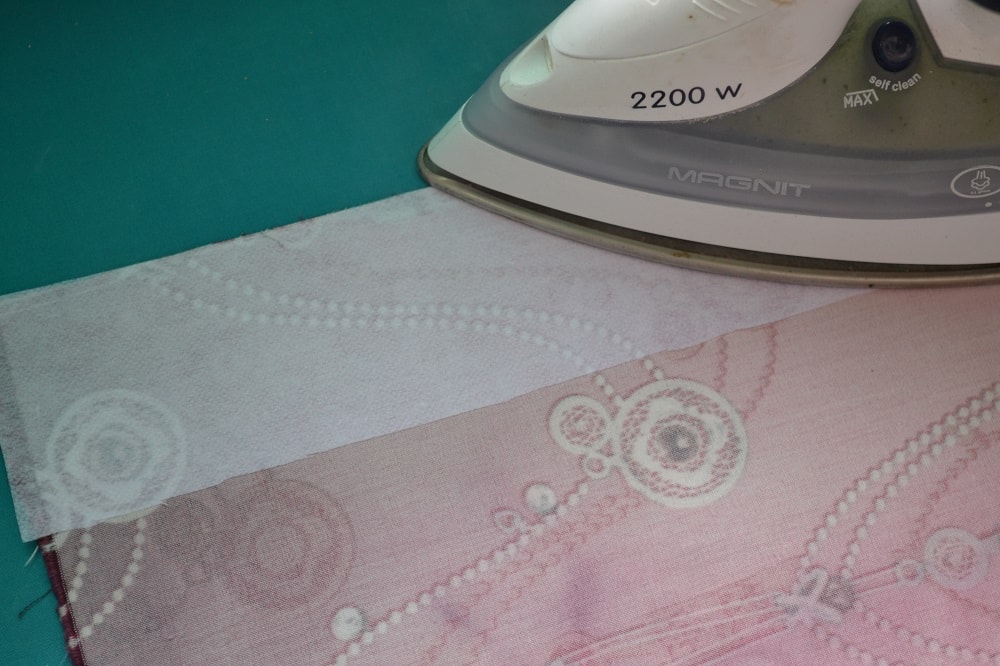 Place the fusible interfacing strip to left part of vent and press it with steam iron.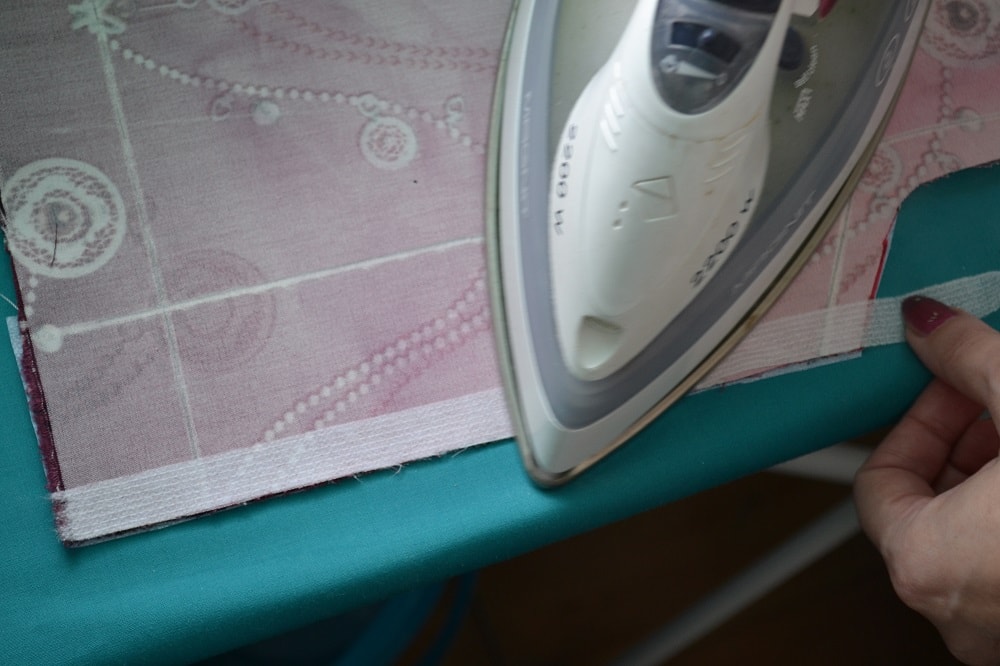 Add narrow one sided fusible strip along edge of right side a vent, as shown.
Start sewing a slit on sewing machine
Before stitching a slit on sewing machine you need to serge the edges of kick pleat.
Now start sewing a vent on regular sewing machine. You need make this stitching from waistline of skirt.
Turn both back parts of skirt and continue to sew this seam, as shown.
At the end of sewing this segment you need fold up top edge of fabric of vent on 1.5 cm, as shown.
Press both folded sides of kick plate
Fold a right side of vent along marked line and press it well, as shown.
Now you need press along folded narrow strip (1.5 cm) that is on right part of vent.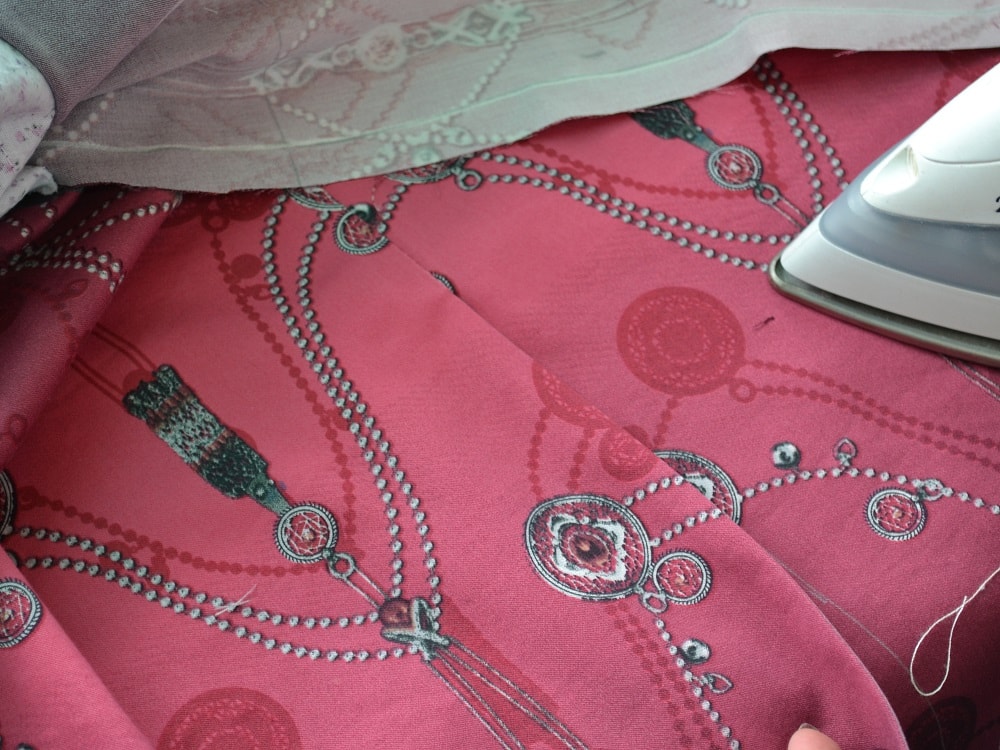 Place both parts of slit together, as show and press it on face side of skirt.
How to hem a skirt with vent
Now you need to hem a skirt with vent. Firstly you must to serge bottom edge of fabric.
Mark a width of hem line using ruler and chalk.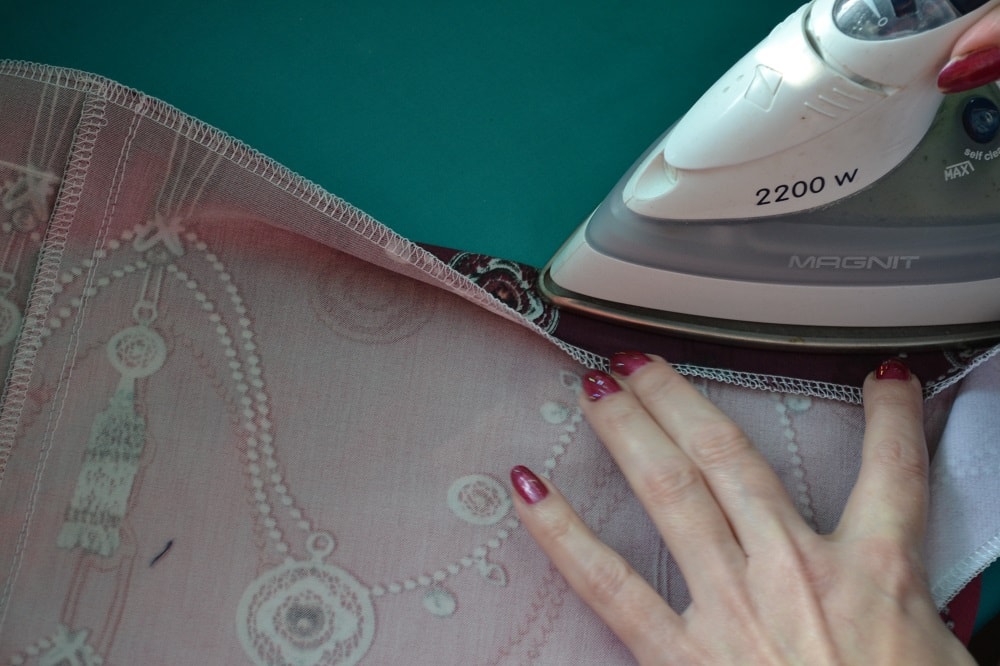 Fold this edge of bottom fabric along marked hemline and press it well.
Now you need hem a left part of vent and fold it as shown.
Final steps on sewing a kick pleat on back part a skirt
At this stage you must stitch this folded segment together (face to face).
Next you must sew this short piece along hemline (a width of left vent part).
Turn out this bottom segment of vent on front side.
It is time to hem the skirt around whole bottom part.
If you need, you can make vertical finishing stitches along edge of both parts a vent.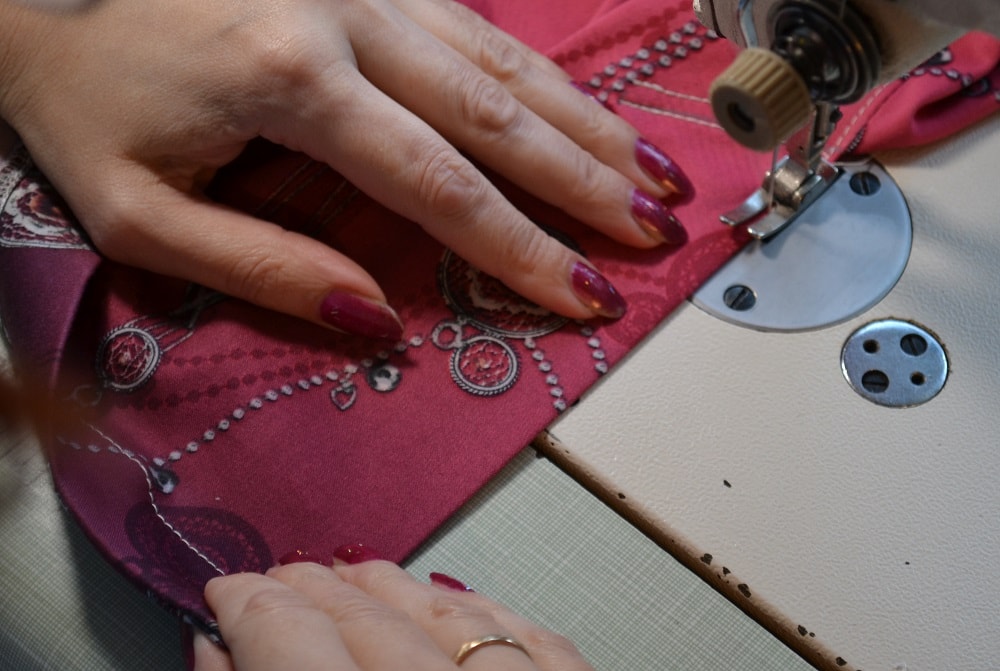 Make these decorative stitch lines if you want, sewing them is not necessarily . Depending on a model of skirts, or some properties of sewing fabrics, in most cases is enough pressing with steam iron only.
Now your vent (kick pleat or slit) on back of skirt is ready completely.

How to Draft a Pencil Skirt Pattern direct on fabric
In this lesson you will learn how to draft a pencil skirt pattern without paper. We will build a pattern skirt scheme directly on the fabric.

How to Make a Circle Skirt
Here's easy steps how to make a full circle skirt for your daughter 4-5 years. This skirt has elastic waist, without lining.

Sewing the Front Jeans Pockets
This is the tutorial how to sew front pocket of jeans. This sewing technique can be used for making the front pockets of the skirt also.

Tutorial How to Mark and Sew Darts
How to mark darts on your skirt or pants. Here you find tips for beginners to sew darts step by step.

How to Sew a Centered Zipper with a Sewing Machine
In this easy tutorial you learn how to install a centered zipper with a sewing machine using a special zipper presser foot.

Waistband with an Elastic Casing
An elastic casing is easy way how to make a waistband for the skirt. A casing is folded fabric that holds elastic band.