How to Shorten Length of a Metal Zipper
To install a zipper in pants or in a skirt sometimes it needs to be shortened. To shorten most nylon zippers you can simply cut off their tape edge with scissors.
If you need to shorten a length of metal zipper you should pull out a few metal teeth using wire cutters or pliers.
In this post you find tips on how to shorten metal zippers easily and simply.
To shorten a zipper with metal teeth you need have a few of tools. In addition to pliers (wire cutters) you will need a screwdriver, ruler, pencil, and scissors.
When a zipper on jeans is broken and no longer zips up, it may seem impossible to fix it. However, there is a way to repair your zipper on jeans without removing a zipper.
How to remove top stopper
Take small flat screwdriver and remove top stop from zipper strip, as shown.
Be careful, the screwdriver may slip off and damage your fingers.
Do not dispose away these stoppers. They will need to be installed back.
How to trim metal zipper tape
Now you need mark new length on zipper tape. Over this line you need to add a seam allowance 1/2.
Next you can cut the tape of zipper with usual scissors.
How pull out metal teeth of zipper
Now you need to remove a few metal teeth. On one side of pliers there are sharp edges. Use them to remove the teeth. First cut teeth in half and then pull out.
The metal teeth come off one at a time; do not try two at a time.
New length of metal zipper
Now you need place a stopper back on fabric tape closer to extreme tooth.
Note: In this tutorial we deliberately did not shorten second side of zipper.
Some original zipper stoppers may not come off from fabric tape. In this case the stopper can be removed from other old zipper or can buy in packages of 50.
Put both stops back onto zipper strips. Set the stopper closer to upper tooth and crimp it with pliers.
Do not sew across a metal zipper on sewing machine. Be careful, you can break a needle. Spend a little time and learn how to shorten length of metal zipper with this tutorial.

How to Shorten an Invisible Zipper
If the length a zipper is too long you can shorten it. Let's learn way of shortening an invisible zipper for skirt.

How to Fix Zipper and Replace the Slider
The main reason for repair zipper is broken slider. Learn tips how to fix zipper and replace the zipper slider.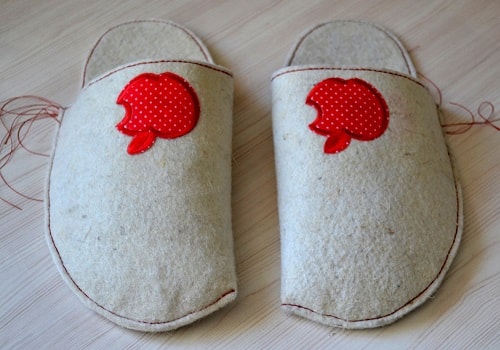 How to Make Home Slippers with Free Pattern
For sewing these slippers you can use felt or leather scraps of old things you have around the house. Try to make homemade slippers with free pattern and tutorial.

How to Cut the Bottom of Jeans
Learn how to restore the bottom edge of your old jeans. In this post you will learn two ways how to cut bottom of jeans at home.

Womens Short Sleeve T-Shirt with Bias Tape
This women's t-shirt has a few features. This tutorial has 20 photos with steps how to sew women's t-shirt.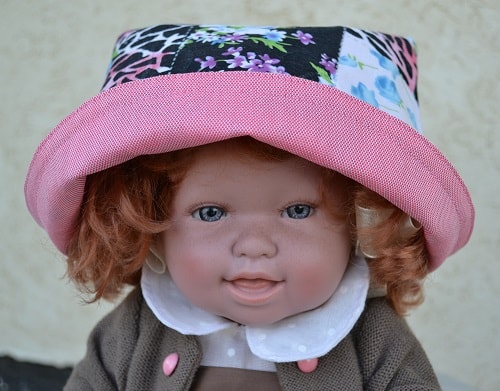 Girls Summer Hat Tutorial
This summer kid's hat looks fine and will be good to protect your baby head from the sun. Try sewing this girl's sun hat using these photos and comments.

How to Make a Zippered Pillow Cover
If you need the pillow covers to couch in your living room this tutorial help you make zippered pillow covers.