How to Sew a Button on a Coat or Jacket
If you need to sew a button on coat or jacket read this tutorial. It contains the 15 photos with professionally comments.
This tutorial will help you to sew on a big button on the leather jacket, on the winter coat, on the fur coat etc.
Note: together with a big button you will also need a small flat button with two or four holes.
The big buttons may have holes or shank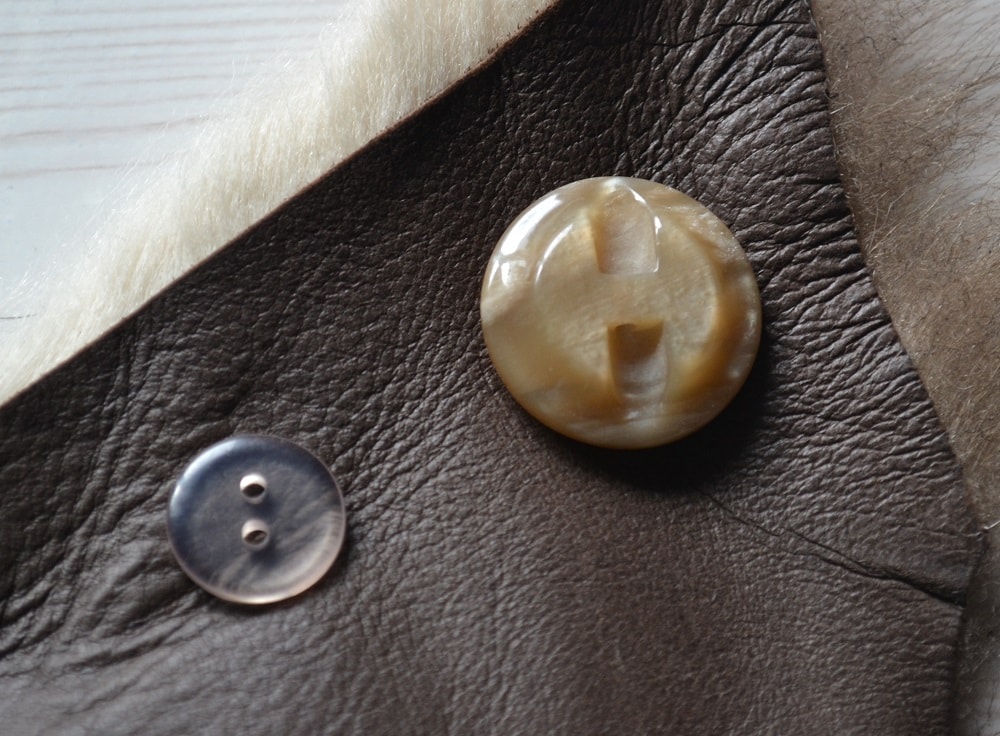 The big buttons may have holes or shank, like this button. In any case you must to do a leg with wrap of threads.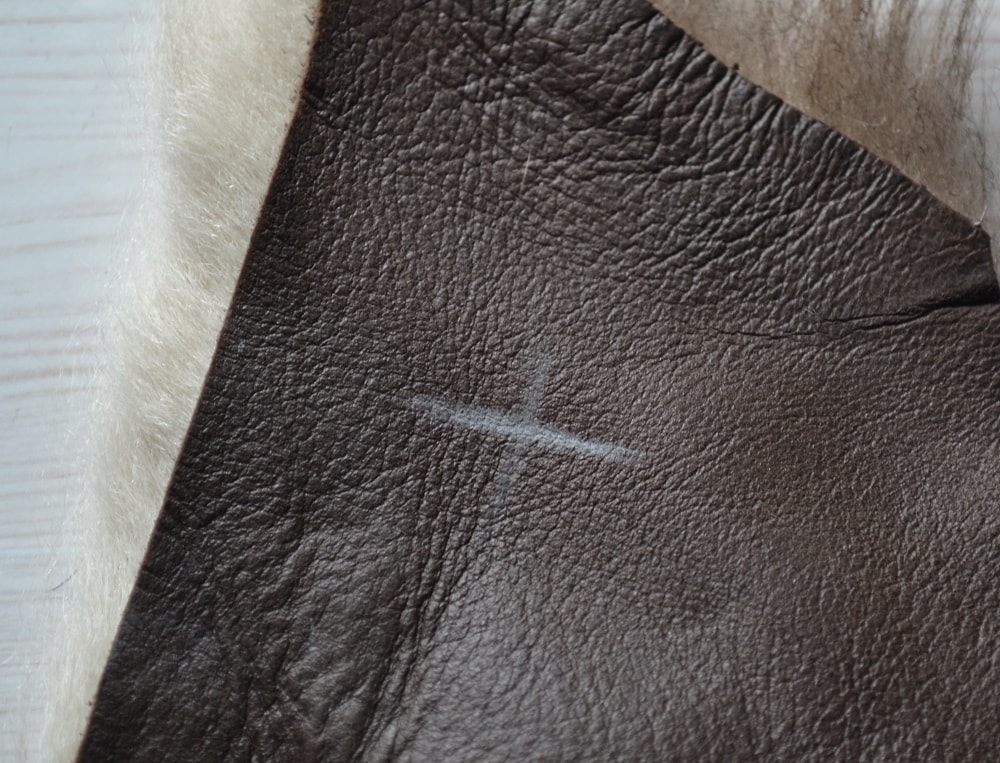 Mark a point where the button will be sewn.
Big button needs sew with thread folded in four
To sew on the large buttons you need to use medium sized of hand needles.
Pull out from the spool about one meter of thread and fold it in half.
Now this double-stranded thread must be inserted into the needle eye. Tie the all four ends with a knot. In the result you will have a thread folded in four.
First steps of sewing
First needle puncture should be done from face side of clothing. In this case, a knot of the thread will be hidden under a button.
On reverse side of coat, you must place a flat little button and pass the thread through the holes, as shown.
If you do not use the small button, the large button can quickly tear off.
Note: Often in this case, together with a button tear off a fabric of coat also.
Now it's time to sew on the big button to material of coat or jacket.
The distance between the button and the material of coat must be at least 1 cm.
Make three or four stitches, no more, because the your thread is folded into four.
How to make a shank of big button
The big button must have a leg (shank).
To make it you need to wrap the stitches with the same thread, as shown.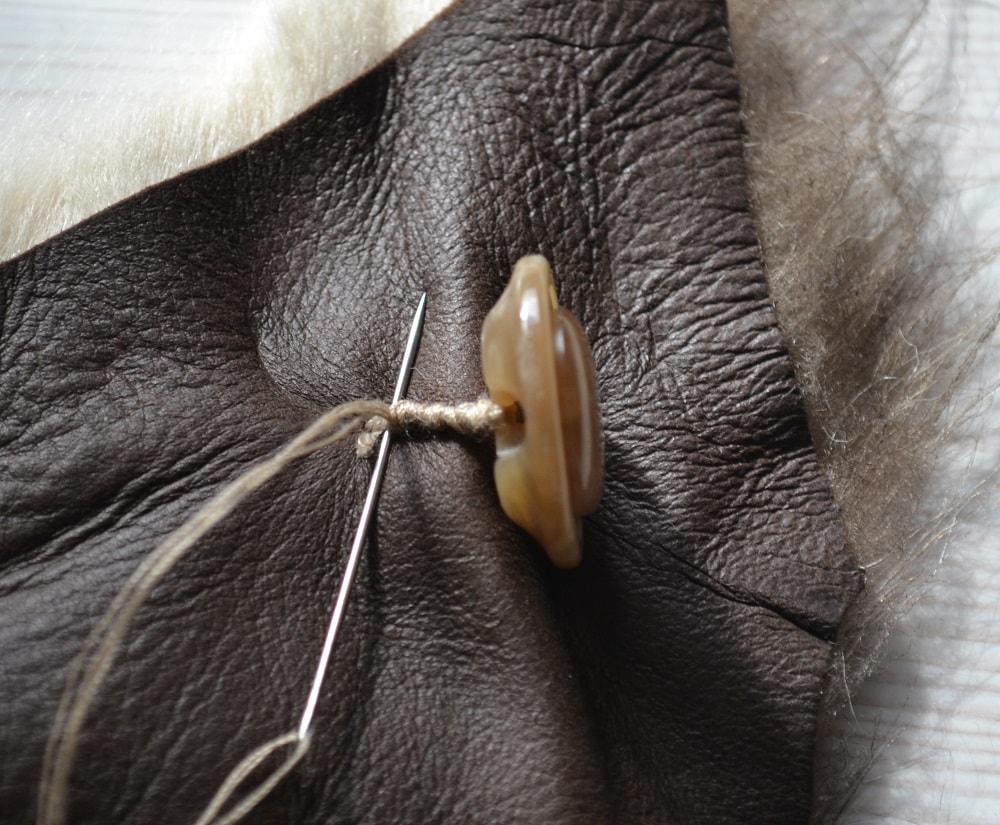 When wrapping a shank with threads will be finished, insert the needle into the bottom of the leg and tighten the thread well.
If you want you may repeat this step.
Last steps of sewing a button
At last steps of sewing you need pul out the thread on wrong side of the coat or jacket and trim the thread with scissors.
What length a leg under the button? In finished form you must put a pencil under the button. Such a long of leg will make it easy to button up clothing sewn of fur or leather.
This method you can use to sew a big button on jacket, on winter coat, on fur coat and others garments that are sewed from thick fabrics or furs and leather.

How to Sew a Button by Hand
Learn how to sew a flat button having two or four holes. To sew the big size buttons is needed to use sewing method a button with "leg".

How to Sew a Button on a Shirt
At begin of learning of sewing, I suggest you learn how to sew a button on a shirt by hand.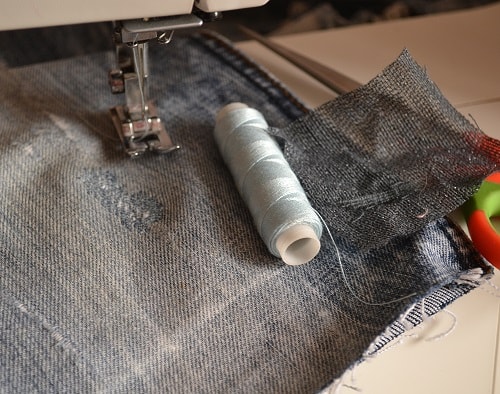 How To Mend the Rips in Denim Jeans
Learn how to patch the holes or rips in a pair of blue jeans in this step-by-step DIY denim repair tutorial.

Basic Techniques To Patchwork
Here is basic guide for attaching the pieces of patchwork. Step by step instructions with photos on how to patchwork.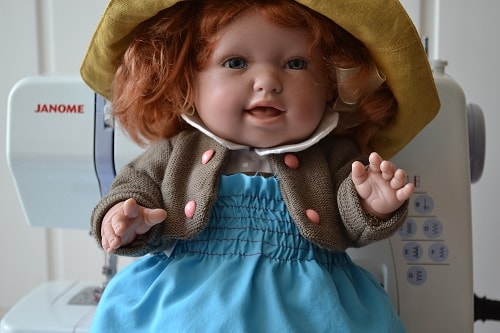 Steps to Shirring with Elastic Thread
Shirring technique is used for decoration the dresses or skirts. In this tutorial you learn how to sew with elastic thread.

How to Draft a Pencil Skirt Pattern direct on fabric
In this lesson you will learn how to draft a pencil skirt pattern without paper. We will build the pattern directly on the fabric.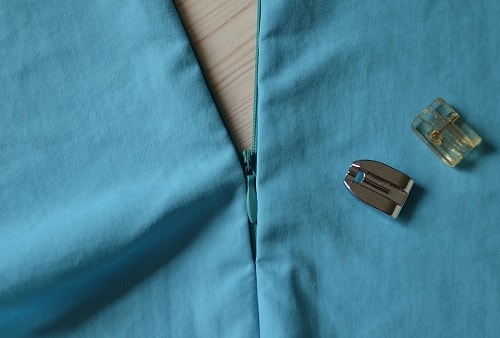 How to Install the Invisible Zipper
Learn how to sew an invisible zipper. Here are steps of installing a zipper with 30 photos and tailor's comments.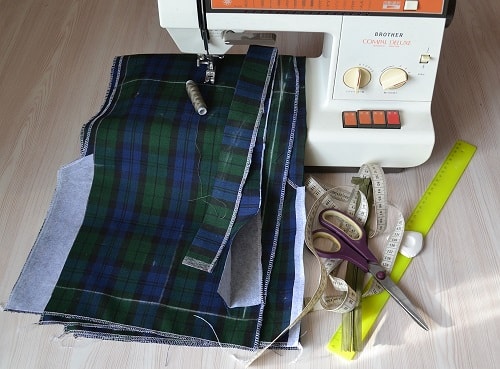 Tutorial How to Make a Pencil Skirt
Here are the steps on how to sew your pencil skirt or any other models of the straight skirts.

How to Make Your Own a Mobile Phone Case
Professional tailor gives you step-by-step tutorial for sewing a mobile phone case from synthetic or genuine leather.