How to Sew a Button on a Shirt by Hand
In this post I suggest you learn how to sew a button on a shirt by hand.
Tools for sew a button on a shirt
If your shirt is going to lose one of its buttons read this tutorial, my tips help you to mend it.
Here's how to sew a little button to thin fabrics with your own hands without paying someone else.
To do it you need have thin hand needle, thin thread and small scissors.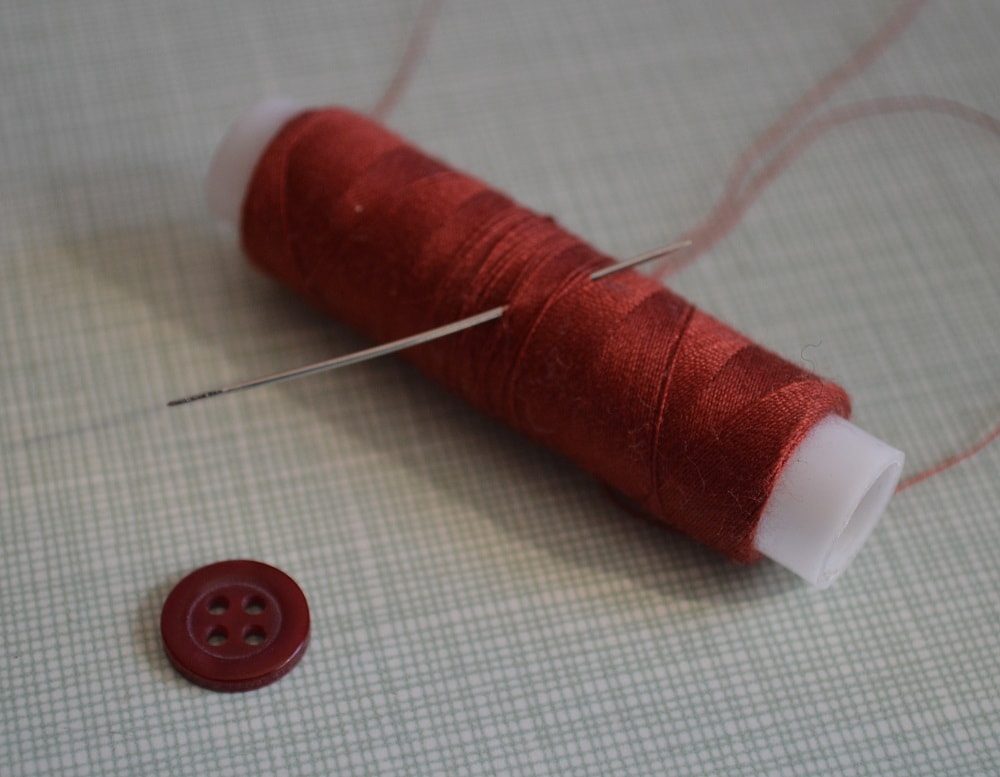 Choose a thread color carefully. Thread color must match to color of fabric a shirt and shirt buttons.
Mark the middle between the two buttons
Put a ruler between the buttons, as shown. You need to determine place where the button should be sewn.
Mark middle between two buttons with chalk.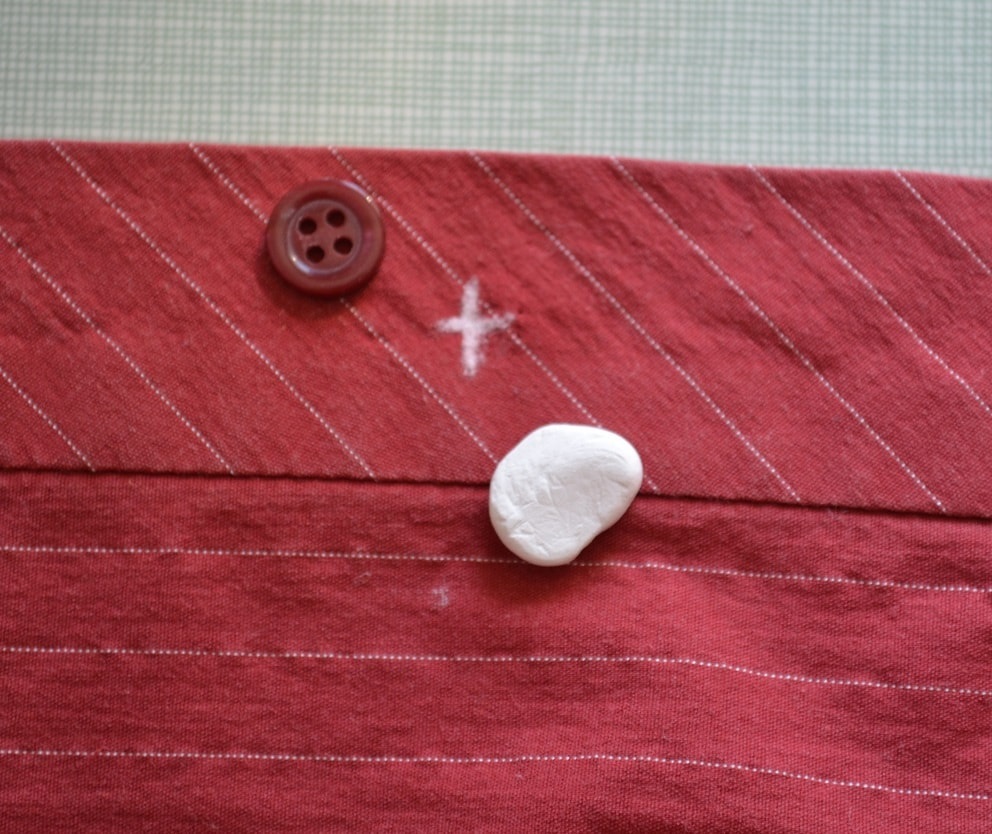 In the center of intersection of these lines, you need to sew a button.
Both ends of the thread need to be knotted together.
Trim the thread ends near the knot.
First steps of sewing a button
First you need to pierce the needle on front side of shirt fabric.
So you can to hide the knot of thread under the button.
Place a button up the marked point and start sew on it to the fabric.
Make two three stitches on each side (between pairs of holes). Do not do more turns, because the thread is double.
How to make a button leg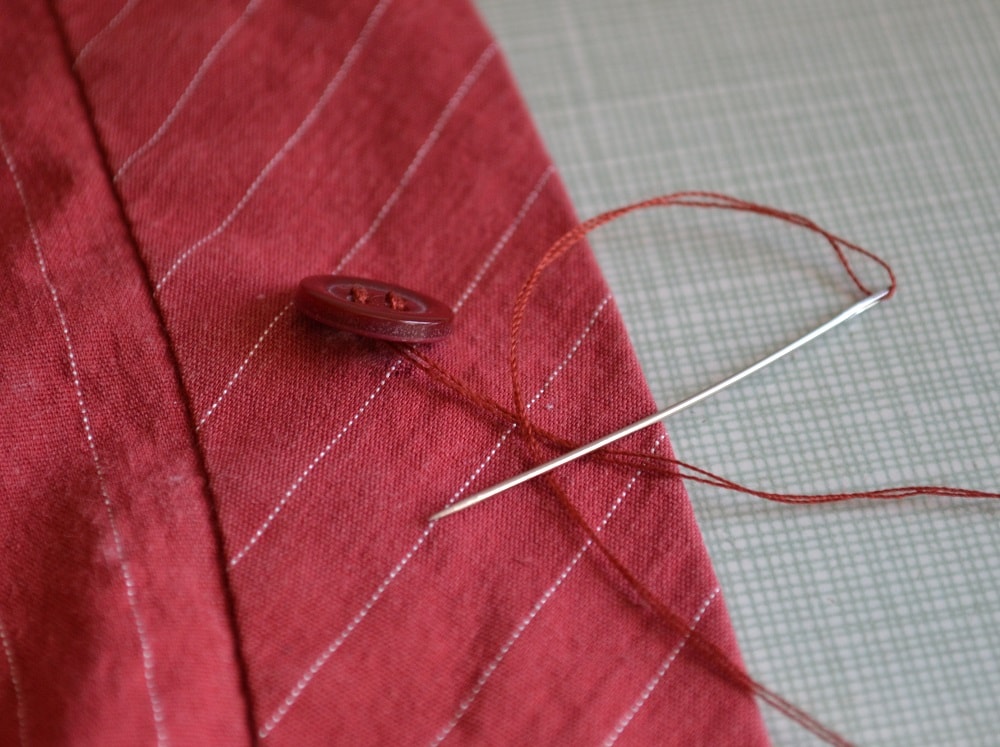 Do not tighten the thread too tight, because is needed to make a button leg yet.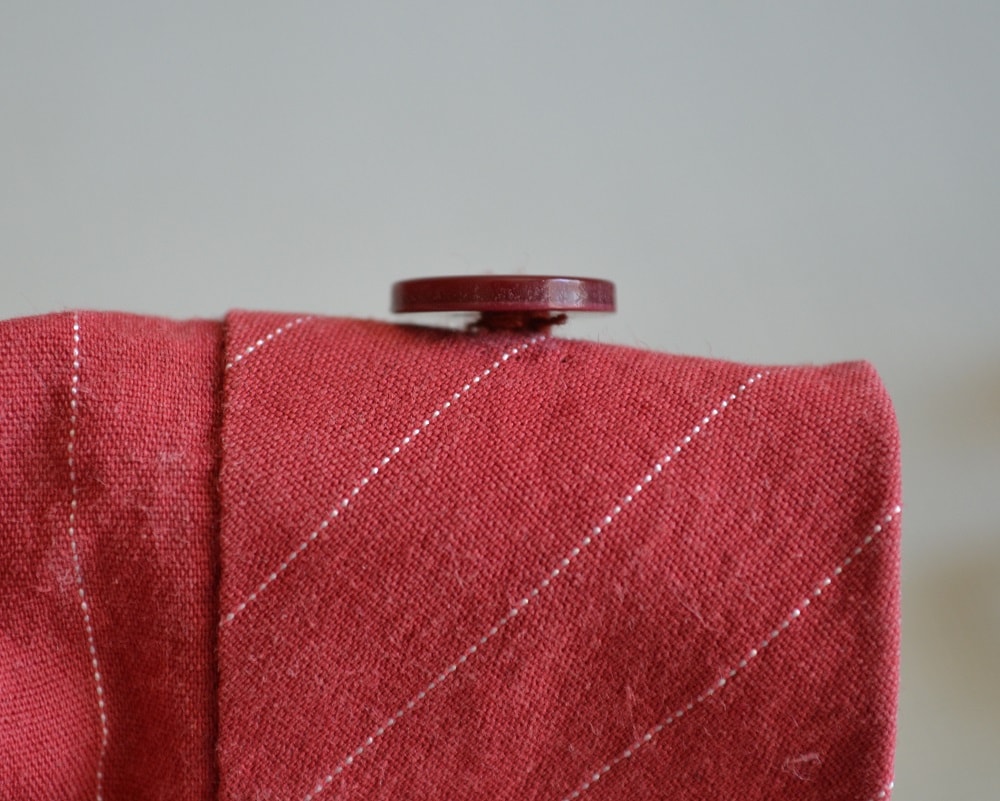 Look! There should be a small gap between the button and the fabric. This will allow the button to pass through a shirt loop easily.
When stitches are wrapped several times around the leg of button, you can proceed to final step.
Last steps of sewing a button
Pierce the needle through the fabric.
Tighten the end of the thread well and insert the needle into the bottom stitches, as shown.
Now wrap thread around top part of the needle a few time.
Now you need to tighten the thread well only.
Pass the needle between the wrong and front fabrics sides and pull out the thread, as shown.
Trim the thread. In this way, no knots will be seen from the wrong side.
Now zip up the shirt and make sure you have it right.

How to Sew a Button by Hand
Learn how to sew a flat button having two or four holes. To sew the big size buttons is needed to use sewing method a button with "leg".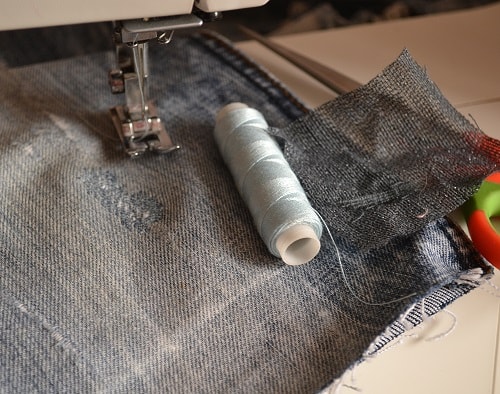 How To Mend the Rips in Denim Jeans
Learn how to patch the holes or rips in a pair of blue jeans in this step-by-step DIY denim repair tutorial.

Basic Techniques To Patchwork
Here is basic guide for attaching the pieces of patchwork. Step by step instructions with photos on how to patchwork.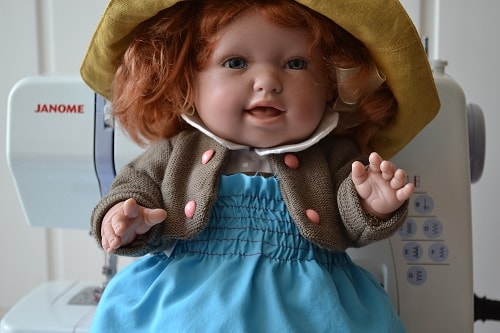 Steps to Shirring with Elastic Thread
Shirring technique is used for decoration the dresses or skirts. In this tutorial you learn how to sew with elastic thread.

How to Draft a Pencil Skirt Pattern direct on fabric
In this lesson you will learn how to draft a pencil skirt pattern without paper. We will build the pattern directly on the fabric.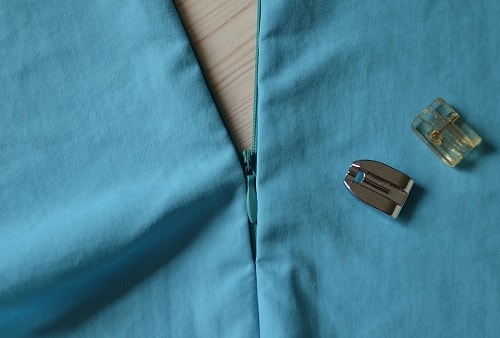 How to Install the Invisible Zipper
Learn how to sew an invisible zipper. Here are steps of installing a zipper with 30 photos and tailor's comments.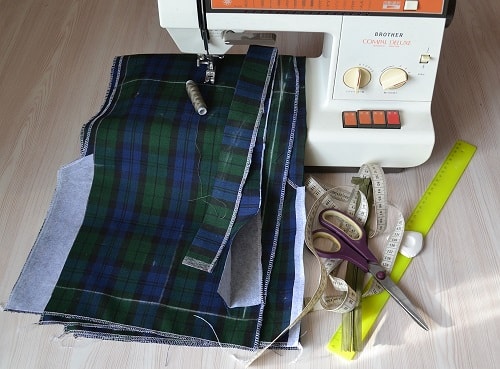 Tutorial How to Make a Pencil Skirt
Here are the steps on how to sew your pencil skirt or any other models of the straight skirts.

How To Hem Men's Trousers with Kick Tape
Here you will find a way how to prevent wear and tear of mens trousers. Learn how to hem pants with trouser kick tape.

How to Make Your Own a Mobile Phone Case
Professional tailor gives you step-by-step tutorial for sewing a mobile phone case from synthetic or genuine leather.