How to Clean and to Oil a Sewing Machine
Your sewing machine is too noisy? In this case you need to clean and to oil the sewing machine. Here you will find instructions of oiling and cleaning.
Every model of sewing machines needs periodic lubrication and cleaning, anyway some mechanisms. Particularly often needs oiling for older models of sewing machines having only metal parts. After lubrication such sewing machine will work gently and more quietly.
Note: Some modern models of sewing machines do not need to be lubricated. But any sewing machines require periodic removing dust and threads scraps from feed dog areas and shuttle device.
Note: For oiling any sewing machines you must to use only special oil designed for lubrication the sewing machines only.
For oiling use a medical syringe
For getting best oiling results you can use an usual plastic medical syringe. With long and thin needle you can to oil any hard-to-reach places. In addition to this, you can to control oil flow and the oil will not drop on working surfaces of sewing machine.
For oiling and cleaning your sewing machine you need have a screwdriver and a stiff brush.
Select medium-sized medical syringe so that it can be inserted into neck of an oil bottle.
Do not fill compartment with oil fully. Fill the syringe halfway, such level will be optimal.
How to oil a shuttle mechanism
Now take a medium-sized flat-blade screwdriver and remove from sewing machine a needle plate.
For cleaning shuttle area is intended a special brush (like it) but you can to use any small stiff brush (for example a brush for glue or paint).
Note: Some pieces of lint you can remove using tweezers only.
In any way before oiling you must very good to clean your sewing machine.
Prepare a small soft cloth to wipe away any excess oil.
Lubrication of inner details of sewing machine will be easy and economical with using a medical syringe. Try it!
How to remove a front cover
Now you need remove this cap from hole on front cover a sewing machine.
Take medium-sized flat-blade screwdriver and unscrew it full. Pull away the inner screw with tweezers.
Gently pull this face cover towards you and remove it.
Note: Many sewing machines have another design. The lid is not removed but opens.
How to oil a needle bar area
Clean this area of needle bar and presser foot thoroughly using a stiff brush. Look all places from top to bottom and in depth and delete a dust if this is required.
During the lubrication metal details of this compartment (and others) you need constantly rotate a flywheel by hand.
Most sewing machines have and another mechanisms that need to be lubricated periodically in bottom of body. In this model they are under plastic cover. But to remove this cover you can know how to do it right.
If your sewing machine after cleaning and oiling is still work noisy, contact a service center.
How to Clean and Oil your Serger
The overlocker needs some regular cleaning and oiling. I recommend cleaning your overlocker after 24 hours of work in general. Oiling the overlock is recommended once a week if you use overlock every day.

How to use the coverstitch machine
The coverstitch machine is most used for sewing the clothing made from knit jersey fabrics. Here you find a tutorial how to use the coverstitch machine.

Vertical Oscillating Shuttle Hook System
Most of old sewing machines and some modern models have vertical oscillating shuttle hook system. Learn how works oscillating hook and tips for repair.

Vertical Rotary Shuttle Hook System
Sewing machines middle and upper classes have a rotary vertical or horizontal hook system. Here you can read how works vertical rotary hook and tips for repair it.

Tips for Choosing a Sewing Machine
How to choose your first sewing machine? A few key features of sewing machines you need to know necessarily.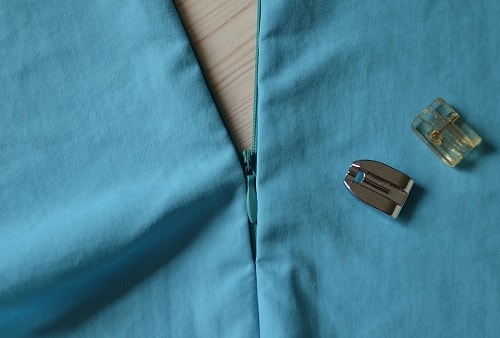 How to Install the Invisible Zipper
Learn how to sew an invisible zipper. Here are steps of installing a zipper with 30 photos and tailor's comments.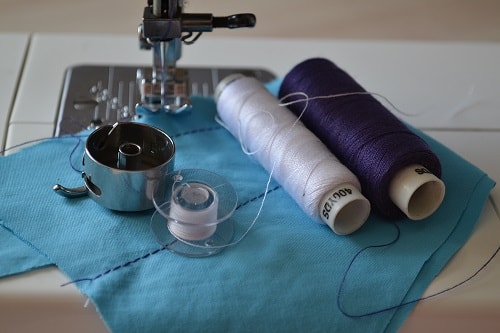 How to Thread a Sewing Machine
This is universal tutorial for threading any sewing machines and winding a bobbin. More than 30 photos with pro comments help you learn how thread your sewing machine.

The Main Characteristics of Industrial Sewing Machines
If you do not know what is an industrial sewing machine you need read this post. Here are main characteristics of Typical that performs straight stitches.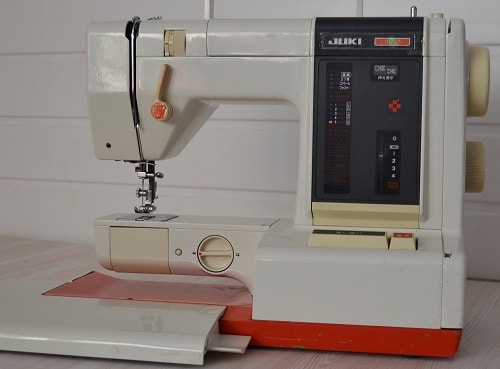 Juki Sewing Machine Old Model Manual
If you want to buy an old model sewing machine pay attention to this old model of the Japanese sewing machine Juki 510.