Vertical Oscillating Shuttle Hook System
Before buying a new sewing machine you need to know some differences in their features between different models of sewing machines. A feature that has a main role is a shuttle hook system (rotary or oscillating type).
Most of old sewing machines and some inexpensive modern models have vertical oscillating shuttle hook system. In this post you find a tutorial on how works oscillating hook device and troubelshooting tips.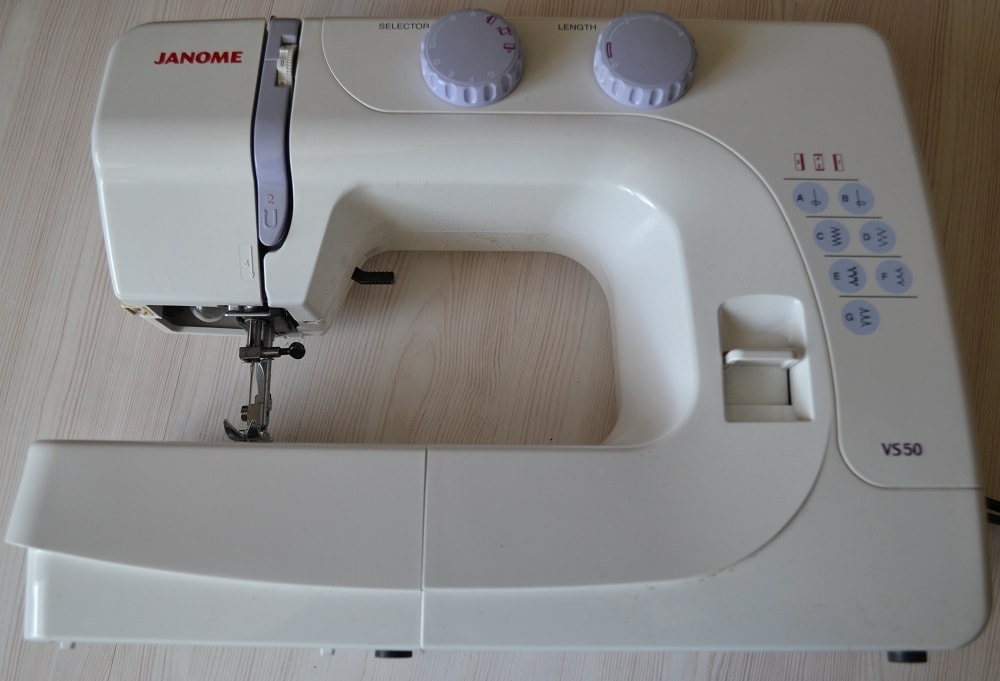 Vertical rotary shuttle and oscillating shuttle hook create the same sewing stitch type but make it differently.
Such models of sewing machines (entry-level) have oscillating type of hook.
Oscillating shuttle hook looks like that.
To pull out a bobbin case you need take this latch by fingers and pulls it toward you.
How to disassemble an oscillating shuttle device
Holding a latch with fingers you need to pull out a bobbin case first.
Let's take a closer and look what's inside an oscillating shuttle housing.
But first you need to turn both retaining ring clips, as shown on this photo with arrows.
Now you can remove the locking ring including the scarfed shuttle hook.
Conditions for normal shuttle hook work
Take a magnifying glass and inspect surface of the shuttle hook surface. It should be smooth without scratched and rusted areas. The hook tip should be sharp.
If your sewing machine skips stitches very often the first thing you need to do check this clearance.
This narrow metal plate must not be pressed to this driver end very tightly.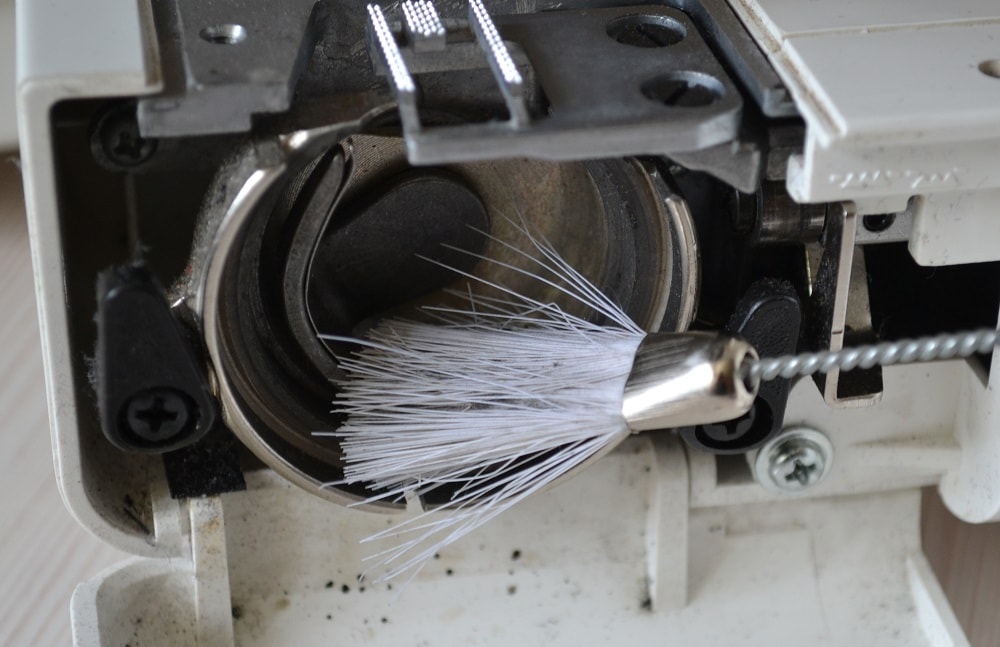 The rotary or oscillating shuttle hooks require regularly cleaning with double sided lint brush. Shafts of all rotating details of shuttle hook must be periodically oiled.
See: How to clean and to oil a sewing machine.
How does an oscillating shuttle hook
All industrial sewing machines have a shuttle hook that is rotated in a full circle.
Such shuttle hook have some home models such as computerized sewing machine also.
Most of entry-level sewing machines (for price 200-300$) have hook that oscillates back and forth.
This is the first step of an oscillating shuttle hook rotation. In this position hook tip must 'meet' with a needle. The hook tip need to pass closely to the needle and tip must slide above this needle's eyelet obligatorily. Hook tip should slide higher the eye by approximately 1.5 mm.
Only under such conditions the hook tip can to grab an upper thread from the needle reliably and next move it to right for forming a stitch.
This is extreme lower position of the shuttle hook at right. In this position the thread slides away from hook tip.
A thread take up lever begins quickly to pull up a needle thread together with lower (bobbin) thread.
In such way is formed stitch on regular sewing machine having oscillating hook device.
When shuttle hook get an extreme lower position, the shuttle hook reverses its direction and returns to its extreme top location.
In this left position the shuttle hook tip is ready repeat your incomplete rotation and create a new stitch.
I hope this post will help you to understand how works your sewing machine and how to fix work of a shuttle hook device.

How to Choose Your First Sewing Machine
Buying a sewing machine for beginner is an important event. Here are some helpful tips how to choose your first sewing machine.

How to use the coverstitch machine
The coverstitch machine is used for sewing the clothing made of knit jersey fabrics. Here you find a tutorial how to use the coverstitch machine.

Tips for Sewing with Leather
If you are working with leather and faux leather here you find a few helpful tips for sewing with leather.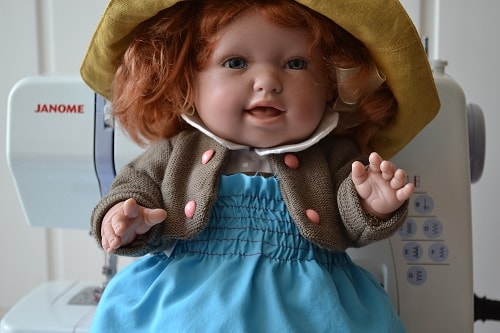 Steps to Shirring with Elastic Thread
Shirring technique is often used for decoration of dress's or skirt's waistline. In this tutorial you learn how to sew with elastic thread.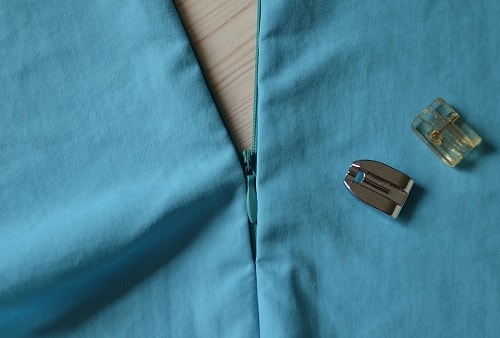 How to Install the Invisible Zipper
Knowing how to sew an invisible zipper is an important skill every sewer should master. Here are steps of installing a zipper with 30 photos and tailor's comments.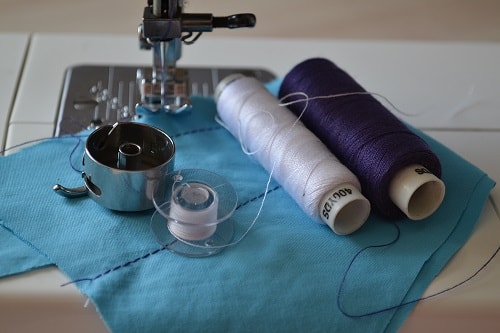 How to Thread a Sewing Machine
This is the universal tutorial for threading any sewing machines and winding a bobbin. More than 30 photos with pro comments help you learn how thread your sewing machine.