Tips For Choosing a Sewing Machine
Before buying sewing machine you have to answer a few questions. How often do you intend to use a sewing machine, and for what purpose? And second important question - how much money you want to spend on buying a sewing machine?
If you're just getting started sewing better to choose an inexpensive models of sewing machines. Firstly, you will save much money. Secondly, all mechanical models are made simply and reliably that is important characteristic to beginners.
In this article will be examined some technical aspects of buying a home sewing machine. If you want learn another professional type of sewing machine you need read here: Characteristics of industrial sewing machines.
Horizontal rotary hook system
Consider the main factor when comparing sewing machines.
Firstly, you need to choose type of sewing hook systems. There are rotary hook sewing machines and oscillating hook sewing machines. The differences of them determine many characteristics and functionality between machines.
Sewing machines having vertical rotary shuttle hook system work softly and make sewing more qualitative.
Oscillating hook sewing machines
Sewing machines with vertical oscillating shuttle hook is more suitable for beginners. It works noisier on the other hand, but all such models sewing machines made simply and reliably.
On this photo you see the oscillating hook, that oscillates back and forth. Rotating type works in a full circle.
Important advantage of an oscillating hook is price of sewing machine, about 200$.
Parts of an oscillating hook device
One main feature of oscillating hook type is metal bobbin case. Into it you need to insert plastic (or metal) bobbin. Then this bobbin case you must to set into the oscillating hook device.
When choosing a sewing machine, take into account that oscillating hook type is noisiest part of sewing machine. Therefore, this device must be periodically lubricated.
Oscillating hooks may have different modification. On this photo you see oscillating hooks of older model sewing machine.
Number of presser feet and accessories
Number of presser feet and accessories is second important point when choosing a sewing machine.
I think that every modern sewing machine must make a buttonhole. Be sure that your sewing machine has such big presser foot (on left).
Your mechanical sewing machine (inexpensive model) may have such simple presser foot. It make buttonhole in four steps.
Sewing machines with automatic buttonhole have special retractable lever. It is designed to switch back moving.
How to choose a foot pedal
Few pay attention to a foot pedal. Nevertheless you need consider that this part of sewing machine is constantly in motion and first fails.
Metal case of sewing machine foot control pedal is stronger and more reliable.
Tips for buying sewing machine
When buying sewing machine consider that many little things subsequently cause a lot of inconvenience, such as the retractable table.
Pins and needles, presser feet, buttons are inside this compartment. During removaling from sewing machine it often fall to the floor.
Such a folding table of sewing machine is a lot better.
Use plastic bobbins instead metall spools. They are better glide into bobbin case and are rotate silently.
Ways of control for sewing machines work
Computerized sewing machines control is performed using the buttons. It is enough to gently touch a button and computer program chooses and installs desired options automatically. No need to switch a handle like mechanical sewing machines.
But such devices manually operated does not require expensive repair in case failure it.
Number of sewing machine stitches
Number of sewing machine stitches and seams is the last thing that you need to choose when buying a sewing machine.
Most often are used: straight stitch, zigzag stitch and buttonhole feature.
Note: Four step buttonhole is best option for beginners.
When choosing a sewing machine, check its weight
Heavy weight of sewing machine is another characteristic that helps you to choose sewing machine. It means that all details and gears are made of metal - the most reliable material for mechanisms.
Metal parts of needle bar and hook device that are in old sewing machine Singer.
Here are not all tips for choosing a sewing machine. In other articles, you will to find more recommendations. But remember that any sewing machine cannot to sew clothes without a person. Learn to sew and with time any old model of a sewing machine will be for you best of all.

How to Choose Your First Sewing Machine
Buying a sewing machine for beginner is an important event. Here are some helpful tips how to choose your first sewing machine.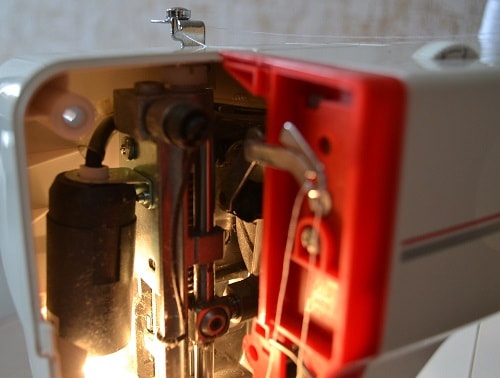 How Does Home Sewing Machine Inside
Do you want look into sewing machine? In this post you can see how works this mechanism and to see many of its inner parts.

Tips for Using your Sewing Machine
Here you find top tips and tricks how to use a sewing machine.

How to Use a Coverstitch Machine
Coverstitch machine is most used for sewing clothing that made of knit jersey fabrics. Here you find a tutorial how to use a coverstitch machine.

How to Use an Overlock Sewing Machine
What type of stitches does an overlock Janome 4057 do? Here is manual how to use this serger. You find a few tips for choosing an overlock sewing machine also.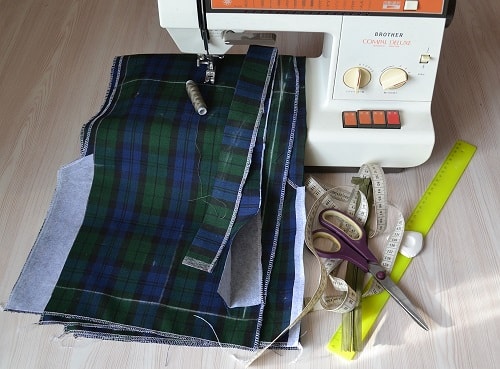 How to Make a Pencil Skirt
This is easy and detailed tutorial on how to sew your pencil skirt or sew any other models of straight skirts.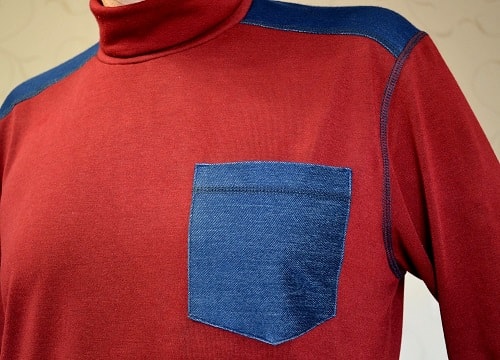 How to Sew Stretch and Knit Fabrics
Want to sew t-shirt or kids pants of knitted fabrics? Here you find tips how to sew stretch and knit fabrics with a regular sewing machine.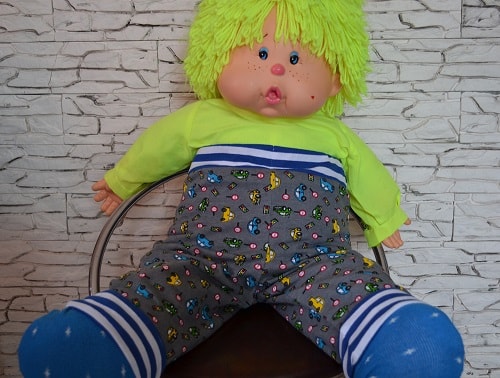 Childrens Pants with Elastic Waist
Looking for some easy pants for your toddler? Try to sew these knit pants. Here you find step by step tutorial that has more 20 photos and comments.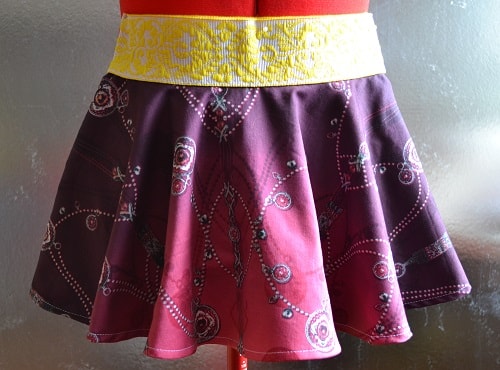 Girls Circle Skirt with Elastic Band
Learn how to make the full circle skirt with elastic band. Try sew this simple model a skirt for girls 4-5 years old.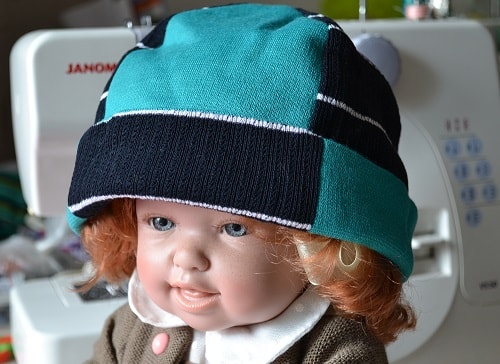 How to Make Reversible Slouchy Beanie Hat
This reversible beanie hat is suitable for boys and girls. Here are steps to sewing on knit slouchy beanie with 20 photos and comments.