Vertical Rotary Shuttle Hook System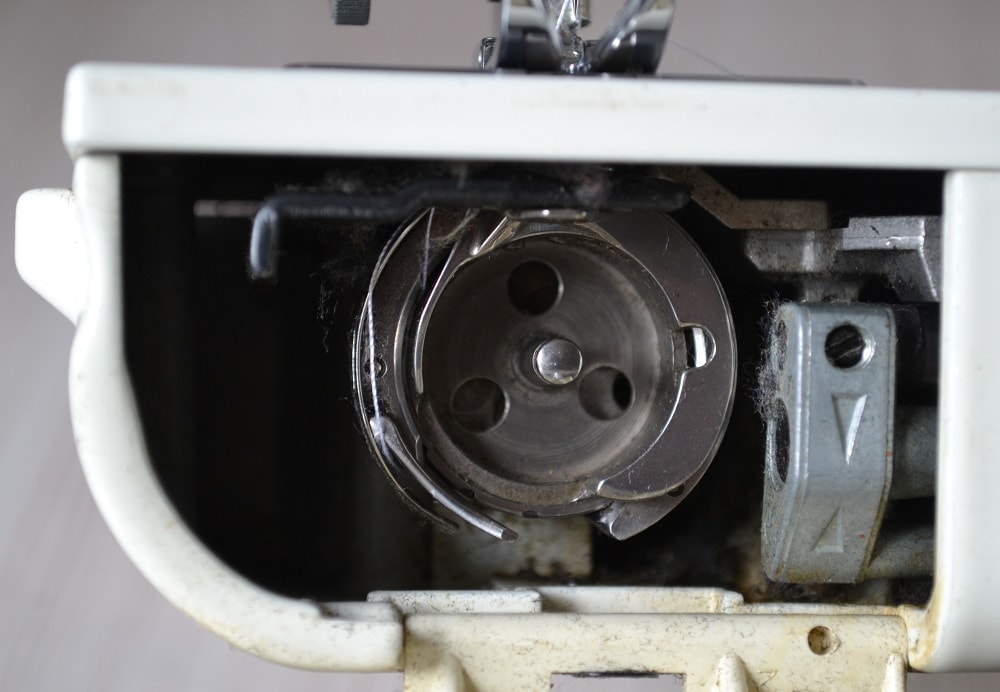 Industrial sewing machines and home models sewing machines middle and high-end classes have a rotary vertical hook system or horizontal hook system. This type of shuttle hook has better performance in comparison with oscillating hook. This type of shuttle runs at high speeds and provides a reliable stitch formation. However, sewing machines having such type a hook device are usually more expensive than sewing machines having oscillating hook.
A rotary hook sewing machine is a machine in which the hook rotates in a full circle around. In order to form one stitch, it must make two full circles around.
In this post you will learn how works vertical rotary hook and will find some tips for repair it.
Bobbin case of rotary shuttle hook
This shuttle hook has a bobbin case similar to bobbin case of sewing machines with oscillating shuttle hook. But this bobbin case does not have a "finger" from above.
Periodically needs to look under needle plate
Let's remove a needle plate and take a look inside this device.
I recommend periodically remove the needle plate and to clean the shuttle mechanism with hard brush.
See also: How to clean and oil a sewing machine.
How works a vertical rotary shuttle hook
Now let's see how works this vertical rotary shuttle.
To show shuttle's work I will to lower a needle down stepwise.
First, the hook tip must go into the needle loop.
The hook tip should pass very close (0.15mm) to needle sharf (short flat area). At the same time the hook tip should be pass above top edge of needle eye about on 1.5 - 2.5 mm.
The hook begins to turn to the left and to pull needle thread down.
The hook begins turn around to the left and to pull top thread down.
During turning around the hook begins more and more pull top thread down.
At this point, needle thread slips off from surface of the shuttle hook and a thread take-up lever of sewing machine starts very sharply lift top thread up. Top thread catch a bobbin thread and pull out it from needle plate hole.
In this position top needle thread start pull the lower thread to form a stitch.
Rotary shuttle hook make two full turns
But to form a stitch completely the vertical rotary shuttle hook must do a new full circle but now without catching needle thread.

How to Choose Your First Sewing Machine
Buying a sewing machine for beginner is an important event. Here are some helpful tips how to choose your first sewing machine.

How to use the coverstitch machine
The coverstitch machine is most used for sewing the clothing made of knit jersey fabrics. Here you find a tutorial how to use the coverstitch machine.

Tips for Sewing with Leather
If you are working with leather and faux leather here you find a few helpful tips for sewing with leather.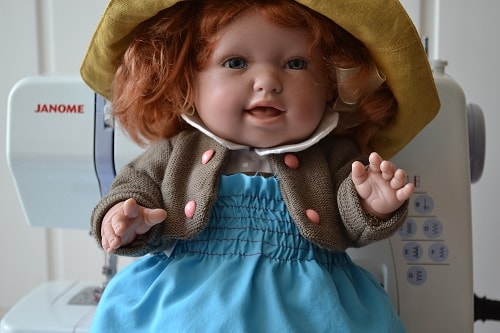 Steps to Shirring with Elastic Thread
Shirring technique is often used for decoration of dress's or skirt's waistline. In this tutorial you learn how to sew with elastic thread.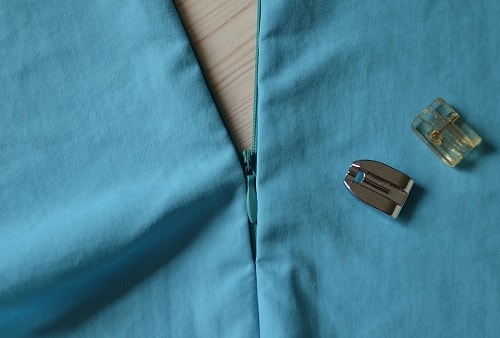 How to Install the Invisible Zipper
Knowing how to sew an invisible zipper is an important skill every sewer should master. Here are steps of installing a zipper with 30 photos and tailor's comments.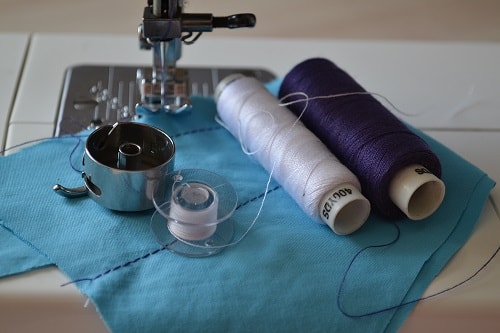 How to Thread a Sewing Machine
This is the universal tutorial for threading any sewing machines and winding a bobbin. More than 30 photos with pro comments help you learn how thread your sewing machine.

Tips for Using your Sewing Machine
If you need to learn tips from tailor read this post. Here you find top tips and tricks how to use your sewing machine.