Sewing Tools and Equipment for Beginners
Sewing accessories stores you can buy variety of sewing tools. But for beginners are needed only a few basic sewing tools and accessories. Want to find out what sewing tools are necessary for beginners?
Sewing accessories stores you can buy variety of sewing tools. But beginners use only a few sewing tools and accessories. Want to find out what sewing tools are necessary for beginners? In this video you know what supplies you need for a sewing machine and what are the tools and equipment used in sewing.
Having quality sewing tools and accessories will help you in sewing. But not all tools you need at beginning your learning of sewing. But some of them you must have necessarily.
Here is a list of basic tools you need to get started.
One of first things you must have is measurement tools.
We need have a few rulers having different lengths and a traditional soft tape for taking your body measurements.
Transparent rulers having vary curve forms are used for pattern making.
Several metal rulers are used for cutting fabrics and leather with a cutter.
Long big scissors is suitable for cutting fabric.
Short small scissors used for general use and in carrying out minor works.
This smallest scissors use for trimming and clipping seams threads.
To build a pattern pencil skirt or draft other clothes, for drawing contour lines on fabrics and other works need to have a few pencils, tailor's chalk, felt-tip pens.
Tips: Remnant of toilet soap can be used for applying marking lines on dark fabric.
Using such segmented blade or "snap-off blade" knife you can cut leather, paper and other materials.
The classic pincushion you can wear right on your wrist. Such pincushion is very handy, it keep a lot pins and needles always near.
Using a thimble you will protect your fingers from needle stick injury.
Use the tailor thimble for finger necessarily!
Metal pins are used when cutting and during sewing fabrics. Pins can be used instead basting stitching.
Note: You need use only sharp and clean pins.
Fabrics edges can be clamped with such office clips instead metal pins.
Seam ripper you will need for cutting open buttonholes and for tearing off seams.
An awl for sewing leather you will need during execution of many handmade works not only during sewing with leather.
This sewing tool (indicated by an arrow) is very useful for inserting ends of threads into seam.
Don't worry about having a huge collection of sewing tools to start with. For beginner not necessarily is to buy this tool.
For all sewing projects choose threads only of good quality.
Good quality threads will run better in your sewing machine and it is main condition for quality stitching.
Sewing needle is important part for good work your sewing machine. Do not use blunt and curved needles, start every new project with replacing old needle.
For leather, denim, knitted fabrics and other materials you can be bought special needles. But for start can use universal needles for woven fabrics. These needles suitable for stitching most knits fabrics in an 80/12 sizes.
For installing zippers or making buttonholes and other sewing operations need use set of special presser feet. Some of them attached to your sewing machine, some presser feet have to buy separately.
All seamstresses must have this simple set of tools.
A good steam iron is very important equipment that used during sewing very often. I recommend to buy a good iron model of well-known manufacturer.
Do not forget buy an iron cleaning stick also.
Comfortable ironing board with a heat resistant surface and tailor's ham you will need in future, when you start to sew more complex clothes.
Different types of adhesive tapes applied to fastening along edges leather, parts of fabric etc.
If you love to sew you cannot do without a lot of buttons.
And the most important sewing tools are your sewing machine and an overlock (a serger).
See how to choose your first sewing machine and differences between a serger and coverstitch machine.
Over time, you will have many different sewing tools and accessories. Keep all sewing tools in special toolbox.

Basic Sewing Machine Accessory Kit
In this article, you will find out what accessories should be at the sewing machine and how to use them.

20 Sewing Tips and Tricks for Beginners
Want to learn the secrets of professional tailor? In this case you need to read this post containing 20 sewing tips and tricks for beginners.

Tips for Using your Serger
If you have an overlock sewing machine you need learn these tips how to use a serger. Tips from a professional tailor.

Tips for Using your Sewing Machine
If you need to learn tips from tailor read this post. Here you find top tips and tricks how to use your sewing machine.

The Main Characteristics of Industrial Sewing Machines
If you do not know what is an industrial sewing machine you need read this post. Here are main characteristics of Typical that performs straight stitches.

How to Use an Overlock Sewing Machine
What a kind of stitch does an overlock Janome 4057 do? Learn how to use a serger and read the tips for choosing overlock sewing machine.

How to Use Computerized Sewing Machine
If you have a computerized sewing machine you get many advantages of the modern sewing machine.

Cover Stitch Machine Tips and Techniques
Learn how to use coverstitch machine. Using the cover hem sewing machine is the best method to do hems on your knit fabrics.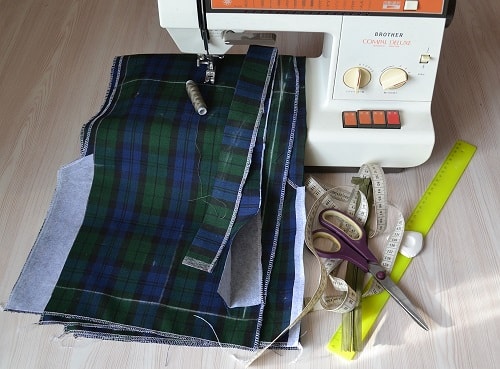 Tutorial How to Make a Pencil Skirt
With this easy and detailed tutorial you can learn how to sew your pencil skirt or any other models of the straight skirts.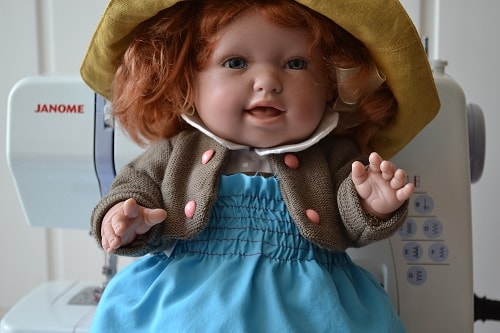 Steps to Shirring with Elastic Thread
Shirring technique is often used for decoration of dress's or skirt's waistline. In this tutorial you learn how to sew with elastic thread.