How to Make Your Own Zippered Makeup Bag
Learn how to sew a cosmetic bag. In this tutorial are many photos with comments how to make zippered makeup bag with lining.
For making this makeup bag you need have a little of fabric (outer and lining fabric about 30 cm) and one short zipper (18 cm).
How to draft cosmetic bag pattern
Pattern of this cosmetic bag is very simple. Take one A4 sheet of paper and make such simple scheme. This is half of whole a zippered pouch pattern.
Place the pattern on wrong side a fabric and mark whole contour of bag. Add seam allowance about 1 cm around the edges of pattern.
How to sew lining for the makeup bag
For lining of this makeup bag I recommend to use one-side quilted fabric.
Lining dimensions are identical to outsides of makeup bag. Place outer part of bag on lining fabric and cut it.
How to sew a zippered cosmetic bag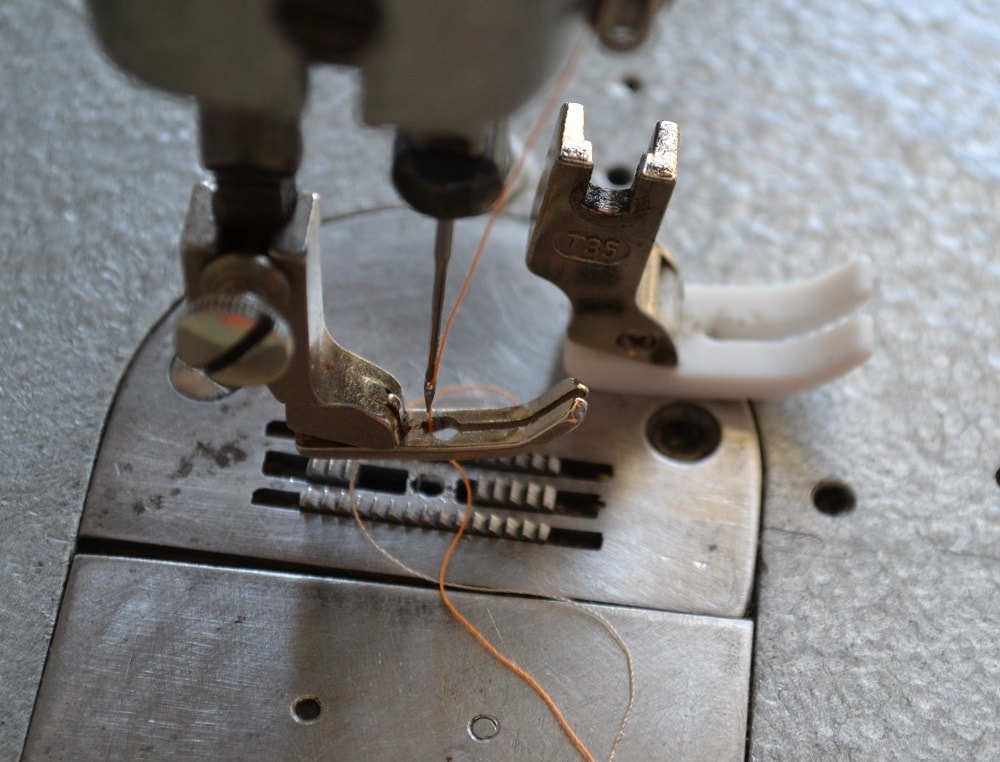 Start sewing this cosmetic bag with installing a zipper.
Therefore, it is necessary to remove an universal presser foot on sewing machine and set a special presser foot for sewing zippers.
Now you need to stitch one side of zipper tape, as shown.
Fold outer fabric side to face and sew second side of zipper tape.
How to sew a lining for cosmetic bag
Now you need to sew a lining fabric to outer part of bag.
Place an edge of lining to zipper and stitch it, as shown.
Front side of bag will look like this.
On this photo you see how looks the makeup bag sideways.
Now it's time to sew along sides of bag. You need sew from arrow to arrow, as shown on this photo.
Seam allowances in this area need be open.
Do not forget leave a short segment of lining without stitching. Through this hole you will turn out a cosmetic bag at last step of sewing.
But at this stage you need to stitch these two parts of bag.
Seam allowances in this place need be open.
Repeat these steps on the lining of the makeup bag.
How to turn out the bag to face side
Now you can turn out the bag to face side.
Sew the hole on sewing machine, as shown.
Width of bottom this cosmetic bag must be 10 cm.
Your cosmetic bag is ready.

How to Make Your Own Leather Glasses Case
Professional tailor will teach you how to make your own glasses case. Tips on how to sew glasses case from artificial or genuine leather.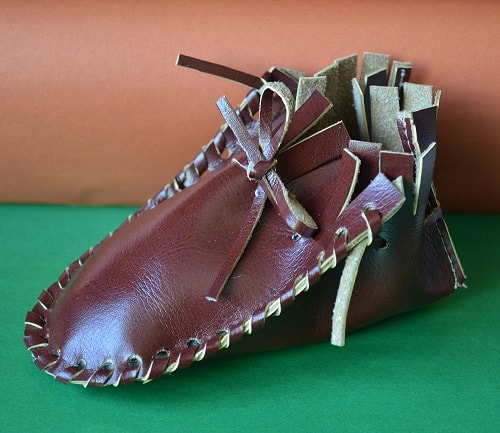 How to Make the Leather Baby Shoes
Learn how to make infant genuine leather baby moccasin. Sewing tutorial has 20 photos of steps of handmade leather baby shoes.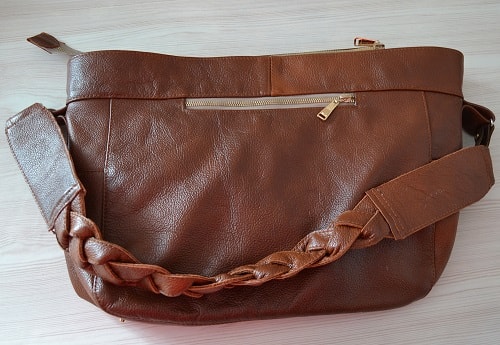 Leather Tote Bag with Zipper Tutorial
This tutorial helps you sew a women's bag from leather with zipper and two straps. Using these tips you can to make the tote bags for sale.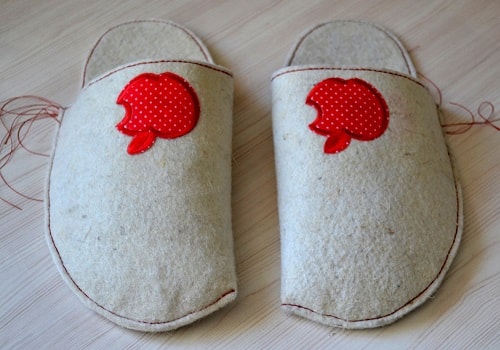 How to Make Home Slippers with Free Pattern
For sewing these homemade slippers you can use felt or leather scraps of old things you have around the house. The tutorial has free pattern.

Newsboy Cap Tutorial with Pattern
Look at my newsboy cap and may be you will have a desire to make such a hat. Here you find tutorial how to sew newsboy cap and pattern having two sizes.

How to Cut Your Old Jeans Into Shorts
Learn how to give a new life to your old jeans and make from them the summer jean shorts.

How To Make Alphabet Letter Pillows
These are simple steps of sewing an alphabet letter pillow. You will learn how to make the most difficult form of pillows having shape a letter A.

How to Make Your Own a Mobile Phone Case
Professional tailor gives you step-by-step tutorial for sewing a mobile phone case from synthetic or genuine leather.

Free Pattern and Tutorial to Make an Oven Mitt
Tutorial on how to make homemade kitchen oven mitts. The pot holder (gloves) instruction has a lot photos and easy pattern.