Types of Sewing Machine Threads
For some types of fabrics and sewing projects are required to use a certain types of sewing threads. In this post you can learn how to choose threads correctly.
What are the different types of sewing threads and what kind of thread is used for sewing machines? Watch this video, we show basic sewing threads that are used for sewing machines.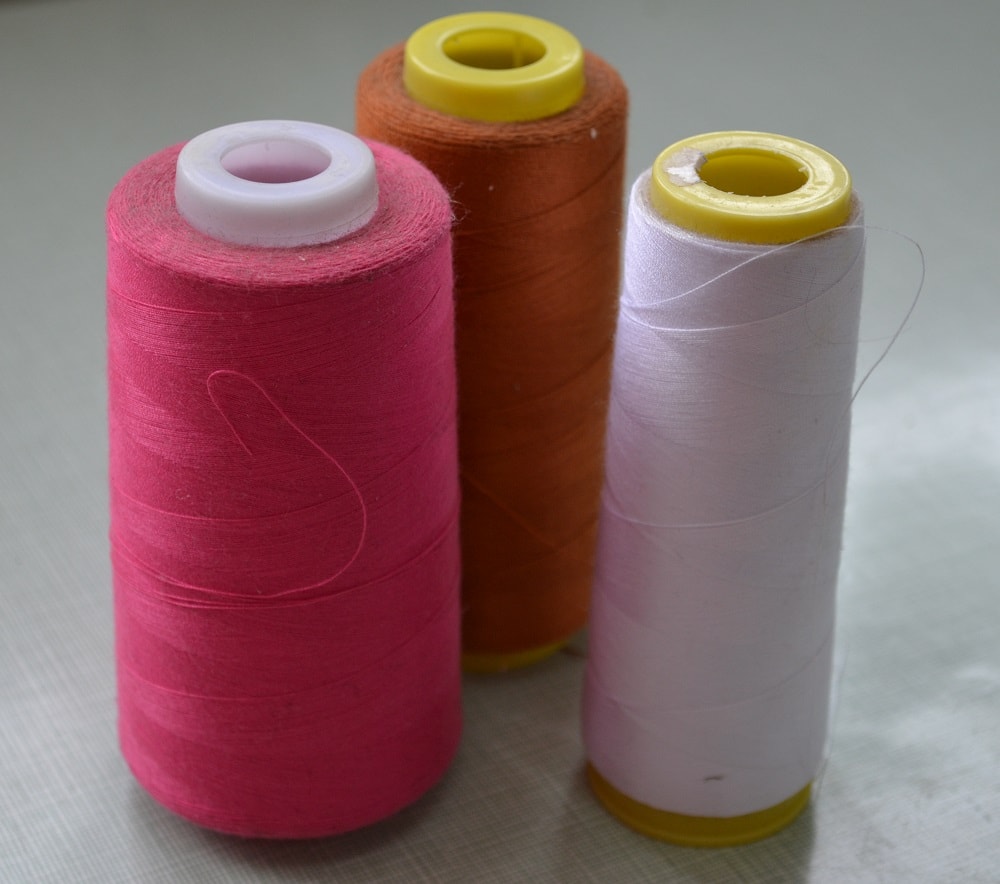 Sewing threads on cone spools are ideal sjutable for overlock sewing machines and coverstitch machines. These sewing machines are spending a lot of threads and one small coil is barely enough for sewing one garment.
Nylon thread is used for sewing womens bags from leather and shoes. This thread is very strong and waterproof and it insures sturdy stitching and strong seams.
Nylon type of thread is not desirable to feed in household sewing machines models, except for old model sewing machines, like Singer.
Decorative finishing threads is a key to beautiful appearance of your garments. These thick threads are used for finish stitches only.
You need to use bigger size (or special type) of needle for sewing with such threads.
Monofilament thread has 100% polyamide fibers. This invisible thread is ideal sjutable for sewing topstitching, couching, quilting, attaching sequins, trims, beads, securing hems on trousers and skirts etc.
Monofilament polyamide thread can be used on standard sewing machine.
Heavy-duty sewing thread is suitable for sewing garments from jeans fabrics and other thick and coarse fabrics, sewing upholstery and canvas, etc.
In most cases for sewing on sewing machine or sewing by hand are using conventional universal threads that are woven from blended fibers and they are wind on such small coils.
These threads can be used to sewing any garments.
They are suitable for all sewing machines, including cover stitch machine and serger.
One hundred years ago all threads were made of cotton fibers. But in our time, for production threads began to use different artificial fibers. Such threads have many advantages. They are not destroyed by water; color of such threads do not fade in the sun. They are very strong and have a lot of bright colors and tones.
Cotton thread does not stretch well and tends to break easily. Besides, frequent using of cotton threads can damage some details of modern sewing machines. Cotton thread can to cut channels in thread path, especially on surface of plastic shuttle hook. Try not to use such a thread on expensive models of sewing machines, especially for threading a computer-controlled sewing machine.
However, the cotton threads you need use when sewing some delicate fabrics and for making of other sewing works.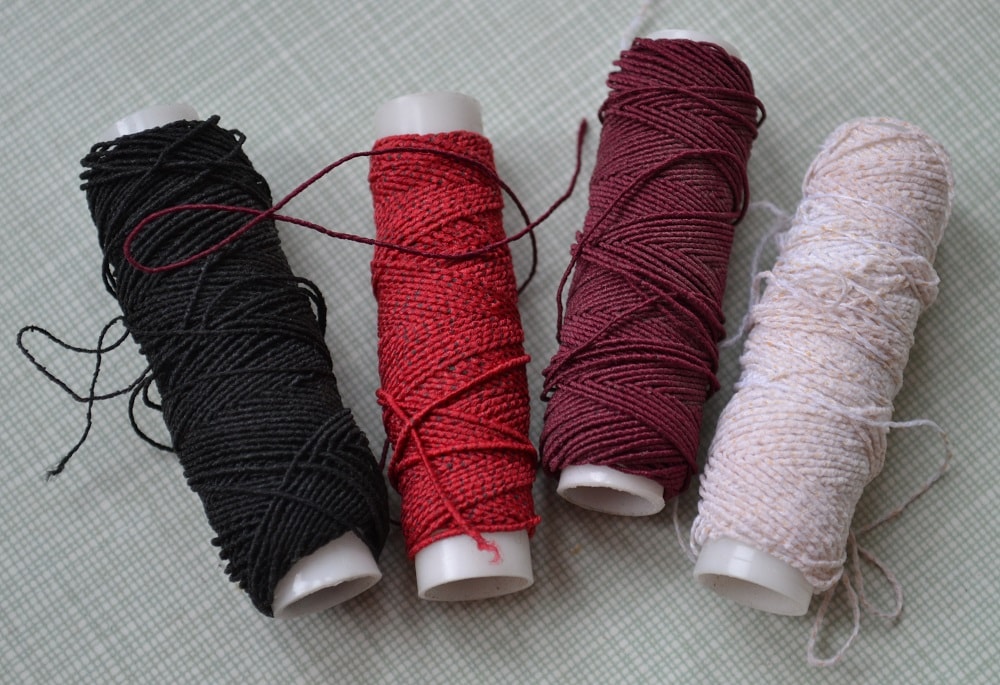 Elastic thread is used more often for shirring. Shirring with elastic thread is a great technique for decoration skirts waists, shirt hems and even entire bodices. For shirring you need use two different threads: normal thread you need insert at needle. An elastic thread you need to wind on a bobbin.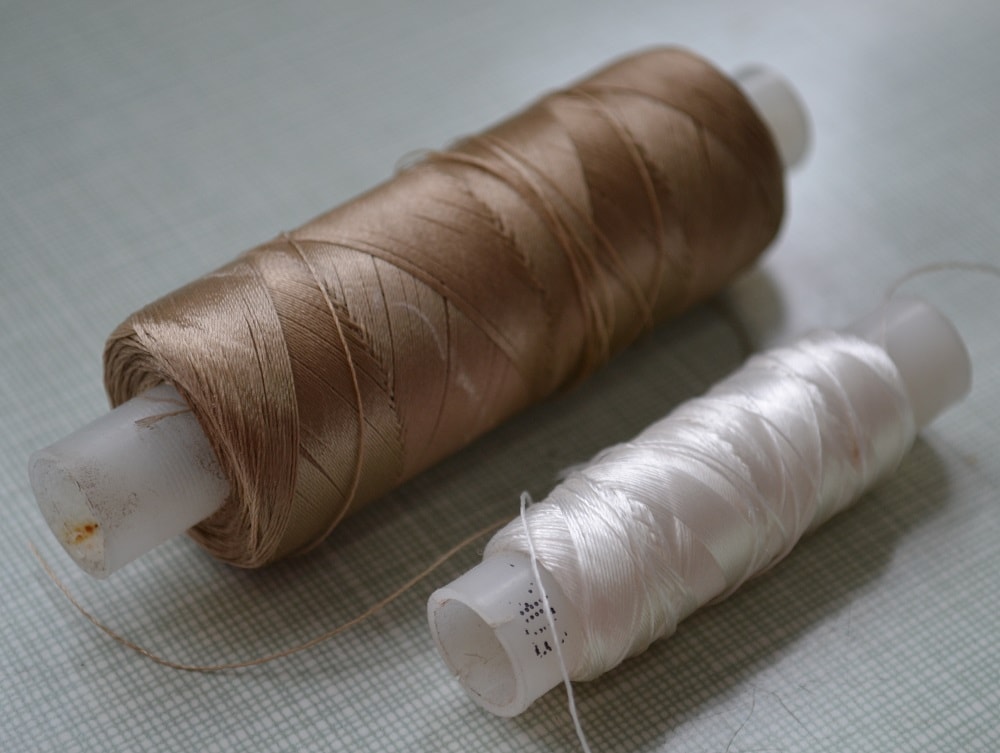 Silk thread differs from other threads by characteristic luster and a very small thickness a thread. Silk thread is very fine and is used only for decorative delicate stitches and embroidery. It's also can use when sewing garments from silk fabrics.
If you have a lot of threads you need have a rack for threads coils. This thread stand can accommodate more than 300 smaller spools. The board is thin and light because it is made of plastic pvc panels. Holders for coils are made from plastic connecting parts of the panel (corners).

How to Make French Bias Binding along Neckline
This step by step guide helps you to make a neckline of dress with bias tape. These are steps of French bias binding tutorial.

How to Hem Knit Fabric with a Serger
Hemming the pants or skirt from stretchy knits fabrics is always difficult. Try my own easy way how to hem knits fabrics using a serger only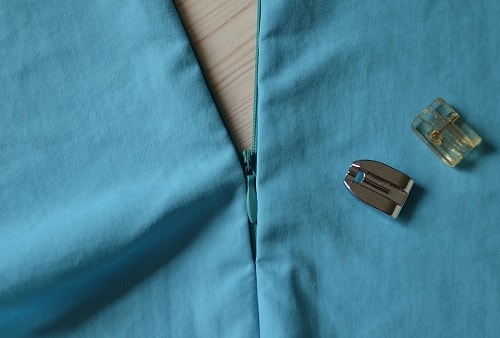 How to Install the Invisible Zipper
Learn how to sew an invisible zipper. Here are steps of installing a zipper with 30 photos and tailor's comments.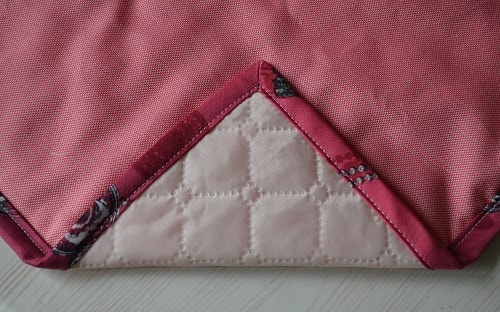 How to Sew Bias Tape around Right Angles
How to sew bias tape around a quilt having right angles. Here's easy way how to join each of two parts of bias strip at a 45 degree angle.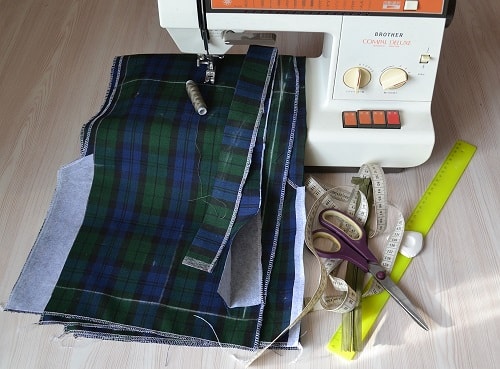 Tutorial How to Make a Pencil Skirt
Pencil skirt sewing tutorial. This tutorial helps you sew other models of the straight skirts.

Womens Short Sleeve T-Shirt with Bias Tape
This women's t-shirt has a few features. This is tutorial has 20 photos with steps how to sew women's t-shirt.

20 Sewing Tips and Tricks for Beginners
Want to learn the secrets of professional tailor? In this case you need to read this post containing 20 sewing tips and tricks for beginners.