Thread Tension Problems on Sewing Machine
If you have thread sewing machine tension problems here you find tips how to fix many of them. All tips and tricks are from professional sewing machine technician.
Three shuttle hook types
There are three types of shuttle mechanism that are used in household sewing machines. Most of modern sewing machines have shuttle hook system with top loading bobbin.
Such built-in bobbin case works quietly and gently. But this device has some problems that will be discussed below.
Vertical oscillating shuttle hook system is second popular type. Vertical oscillating shuttle has bottom loading bobbin case with a spool inside. In this post you learn how it works more details.
If is problem with thread it is necessary to check a surface of all shuttle parts at first. Be sure that a metal surface of bobbin case and other details are in perfect condition. Otherwise during sewing fabrics problems can occur.
Vertical rotary shuttle hook system is third type.
Many factors can lead to skipped stitches and leading other thread tension problems. But main of them is correct position of shuttle hook tip.
This shuttle hook device has the ability to adjust position of hook tip to relative to needle eyelet (hook timing). This feature allows perfect sew different fabrics, including knitted fabrics. If your sewing machine has such type a shuttle hook you need start troubleshooting thread tension problems with check position of hook tip.
How a sewing stitch is formed
So let's see what problems can occur in this type hook with top loading bobbin and how to fix them.
When loops appear on back of fabric you need adjust top thread tension. Start with adjusting a thread tension by hand.
If this does not helps, check a needle tip, which should be sharp and not bent. Check threading next. Perhaps you need set a new spool.
These are simple tips using them you can fix thread tension problems easy. But there are times when all these methods are not effective. For example, loops in seam and others.
Soon you will know another reason for. But first let's look at how a sewing stitch is formed.
First, a shuttle tip catches upper thread from needle and pull it around this plastic bobbin case (top loading sewing machine).
At this position the top thread jumps along the plastic shuttle surface.
This segment of plastic shuttle surface is experiencing a heavy load. Over time, there appears small notches and grooves.
They impede free and easy sliding top thread around shuttle surface. This is main reason of appearing bottom loops in seam under fabric.
Delete these grooves can be using a special abrasive tool. But the best way is to buy new plastic bobbin case and to replace it.
How to adjust position a needle bar
The second reason leads to problems of stitching is a displacement of needle bar. During stitching leather or thick fabrics this needle bar of sewing machine can be shift up.
Check position needle ear with respect to a shuttle hook tip.
If you need to lower the needle bar you need to loosen this screw.
Thread tensioner device
Let's look closely at thread tensioner device. Between these discs can be collected pieces of cottons, fluff and dust. They interfere normal operation of thread tensioner and leads to various defects in stitches.
Remove these pieces of threads, fluff and dust with tweezers, brush or using an awl.
Toothed belt drive
This driving belt can be also the cause of thread tension problems on your sewing machine also. During stitching leather or thick fabrics this drive belt may "jump over" on 1 - 2 "tooth". This is a very complex repair, but you need to know about it.
Needle plate surface
Needle plate surface should be without chipping of needle attacks. They can interfere the movement of fabric and threads. Notches affects on threads tension in seam and affects on quality of stitching.
Above were listed complex reasons for the appearance thread tension problems that is known only to technican. If you have tried the simple ways of setting the thread tension but your machine is still not working use these troubleshooting tips.

Tips for Choosing a Sewing Machine
How to choose your first sewing machine. A few key features of sewing machines you need to know necessarily.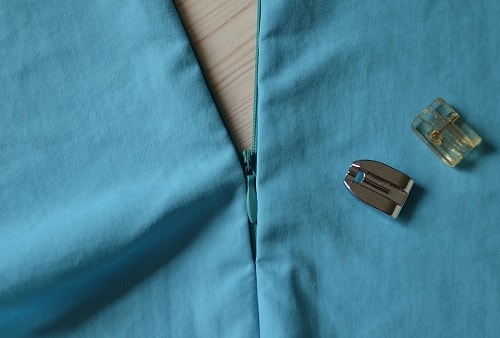 How to Install the Invisible Zipper
Learn how to sew an invisible zipper. Here are steps of installing a zipper with 30 photos and tailor's comments.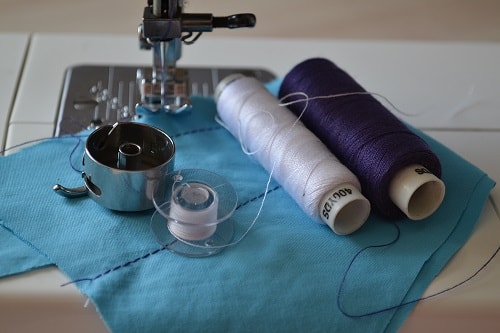 How to Thread a Sewing Machine
This is universal tutorial for threading any sewing machines and winding a bobbin. More than 30 photos with pro comments help you learn how thread your sewing machine.

How to Fix Zipper and Replace the Slider
The main reason for repair zipper is broken slider. Learn tips how to fix zipper and replace the zipper slider.

How to Make a Circle Skirt
Here are easy steps how to make a full circle skirt for your daughter 4-5 years.

Womens Short Sleeve T-Shirt with Bias Tape
This women's t-shirt has a few features. This tutorial has 20 photos with steps how to sew women's t-shirt.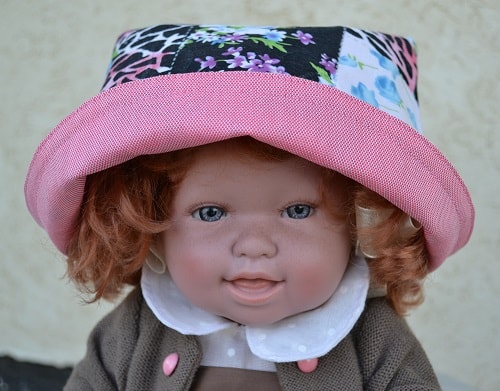 Girls Summer Hat Tutorial
This summer kid's hat looks fine and will be good to protect your baby head from the sun.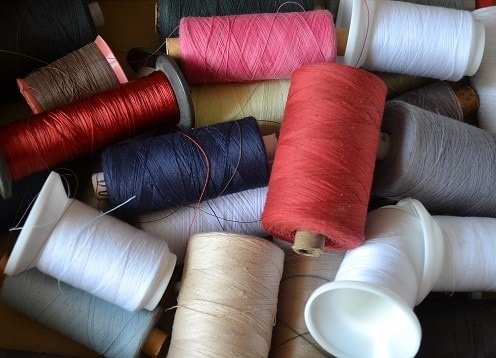 Main Types of Sewing Threads
Some types of fabrics and sewing projects require a certain type of sewing thread.