How to Use a Computerized Sewing Machine
For those who decided learn how to sew, the first step is choosing a sewing machine. First thing you need to decide what type of sewing machine should you buy: mechanical, computerized or electronic.
Tips: For beginner I recommend to choose a simple mechanical sewing machine. They are easy to operate and they will be the most affordable.
Electronic sewing machine is a higher level. Control of many operations is carried out in part with help of electronics boards. This is the best choice for lovers to sew garments having some skills.
Computerized sewing machines have very many technical ability. All processes are under control of computer programs and some of them can be connected to your computer or notebook. They have only one disadvantage - computerized models are most expensive type of sewing machines.
In this article you will learn main features of modern computerized sewing machines.
This article helps you choose a sewing machine rightly.
LCD screen of computerized machines
Electronic and computerized machines will typically have an LCD screen that helps you visually to control a work of sewing machine and to select most operations.
A lot of decorative stitches
Such models sewing machines have several kinds of automatic buttonholes and have other utility and decorative capabilities.
Computerized sewing machines can do any decorative stitches and some of them can make embroidery designs on fabric.
Threading of computerized machines
Threading of computerized machines is very simple and does not differ from other types of sewing machines.
On this photo is shown pressure regulating selector of presser foot. The higher is value the more is pressing a fabric to feed dogs. For different types of fabrics need to select a certain pressure of presser foot.
Device for winding a thread on spool on computerized machines does not differ from other types of sewing machines.
The thread tension assembly has a typical standard design.
Rotary hook and other parts
Every modern computerized sewing machine has a needle throat plate. Let's look under this metal throat plate.
Firstly, remove a presser foot.
Remove two screws and gently lift up the needle throat plate.
Computerized sewing machines have modern type of shuttle - vertical rotary shuttle. This device has hook and bobbin but does not have a bobbin case.
It's feature of shuttle hook system provides a low noise sewing machines work, higher speed and good quality of sewing.
Machine control is performed using buttons. No need to switch a handle like mechanical sewing machines. It is enough to gently touch a button and computer program chooses and installs desired options of sewing machine work automatically.
View from bottom up on needle assembly. All parts of computerized sewing machines are reliable and durable.
Electronic foot pedal of computerized machines
Foot pedal controller of this sewing machine is similar to other pedals only visually.
If you can look inside you will to find a modern type of sewing machine speed controller.
This plug is needed for connecting foot pedal to sewing machine.
Do not remove any protective covers
Any sewing machine should be lubricated and cleaned from dust and dirt periodically. Be sure to read about how to clean and lubricate your computerized sewing machine in an attached manual. Carefully read all items written in the manual and strongly follow these recommendations.
Note: Some modern sewing machines do not require oiling.
Removing any protective covers from computerized sewing machines can do only in service centers.

Tips for Choosing a Sewing Machine
How to choose your first sewing machine? Here you find a few key features of sewing machines you need to know necessarily.

How to Use a Coverstitch Machine
Coverstitch machine is most used for sewing clothing that made from knit jersey fabrics. Here you find a tutorial how to use a coverstitch machine.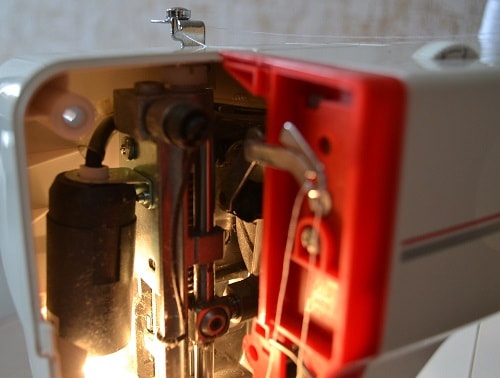 How Does Sewing Machine Inside
Do you want look into sewing machine? In this post you can see all its parts and how to work it.

Bobbin Case Troubleshooting
Bobbin case is an important part of sewing machine. Here you find its device description and troubleshooting tips.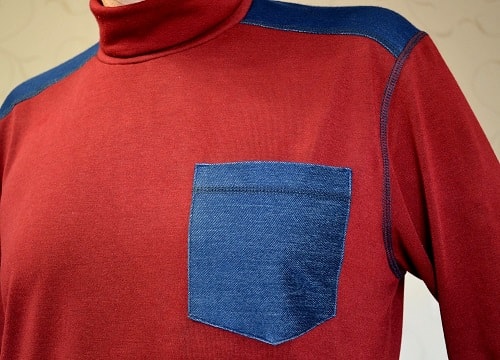 How to Sew Stretch and Knit Fabrics
Here you find a few tips on how to sew stretch and knit fabric with a regular sewing machine.

Overlock Sewing Machine
What a kind of stitches does an overlock Janome 4057 do? This is short manual how to use a serger and tips for choosing overlock sewing machine.